As promised 2 days ago here the tutorial on how to make this fake leather clutch. How did you like the pictures with my sister? Nice, eh?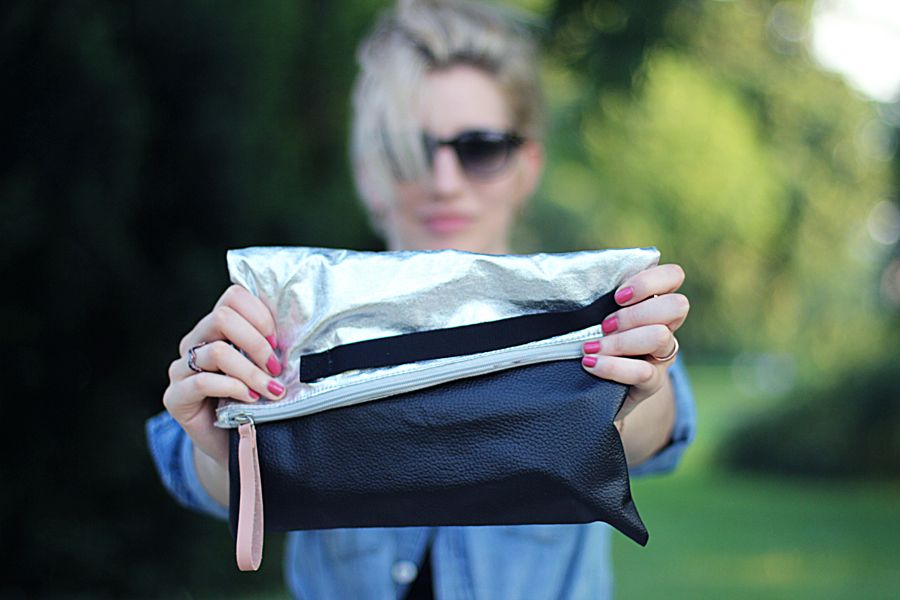 Well for the clutch I had everything at home already. The black leather is some left over from this and this and the silver leather was actually a bag I won from Josie loves. It was the goodie bag from the Berlin fashion show in spring (it still says Autumn/Winter 2013 inside the clutch).
The silver bag was big and very shiny and there was no way that I would use it that way. That's why I made this clutch.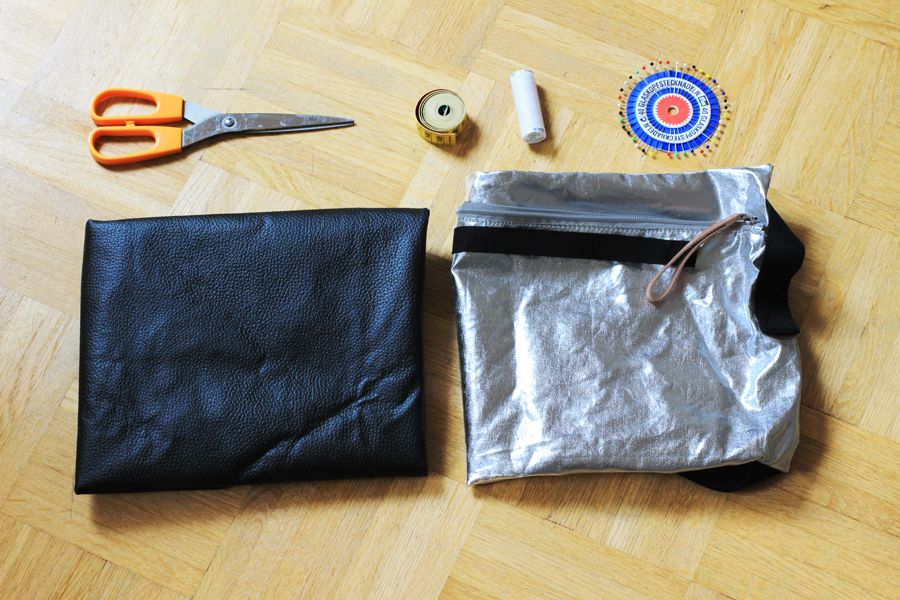 All you need:
– black fake leather (30×40 cm)
– silver fake leather
– a zipper
– thread
– a ruler
– pins
– sewing machine
Because the zipper was already attached to the silver part, it was actually harder to sew. If you don't have this problem you can turn the leather inside out and sew the silver leather to the black one. Than add the zipper to the top and while it's still turned inside out, sew the sides.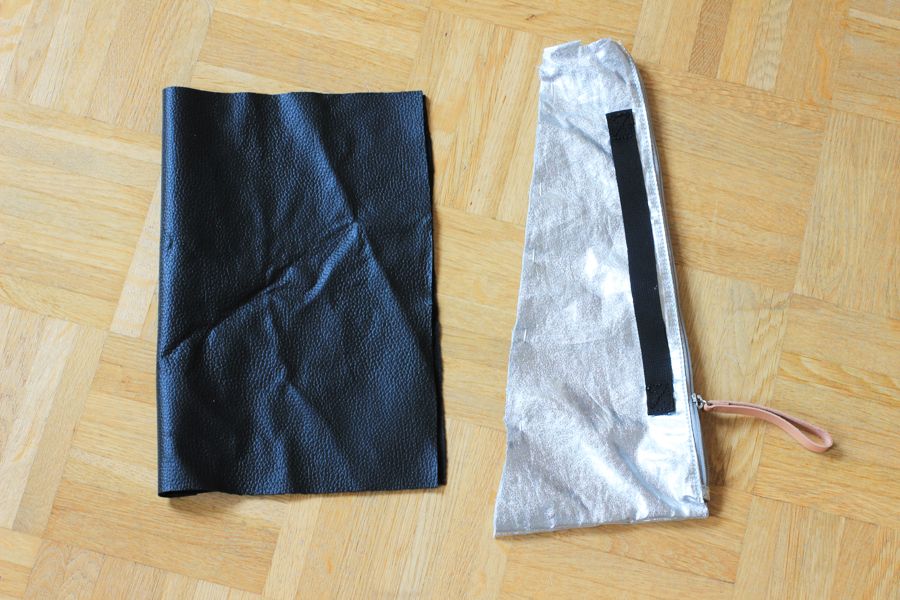 If you have the same problem as I do, your silver leather part needs to be longer than the black leather. Pin the black and silver leather together and cut off the silver leather on the side so it's the same length as theblack leather.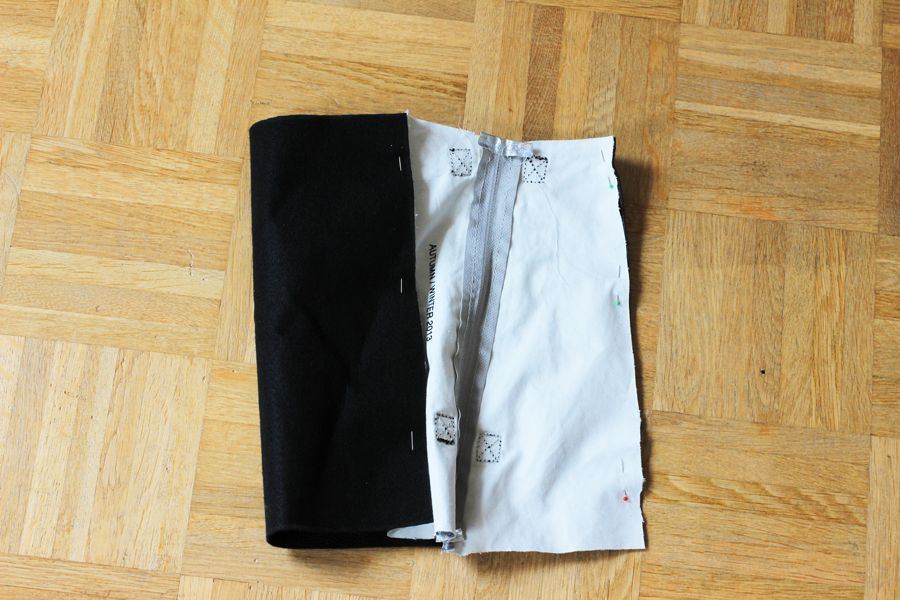 You can't really see it but I sew a little over the end of the zipper so I don't accidentally rip it apart when I open the bag. Then sew the two pieces of leather together.
Sew the sides.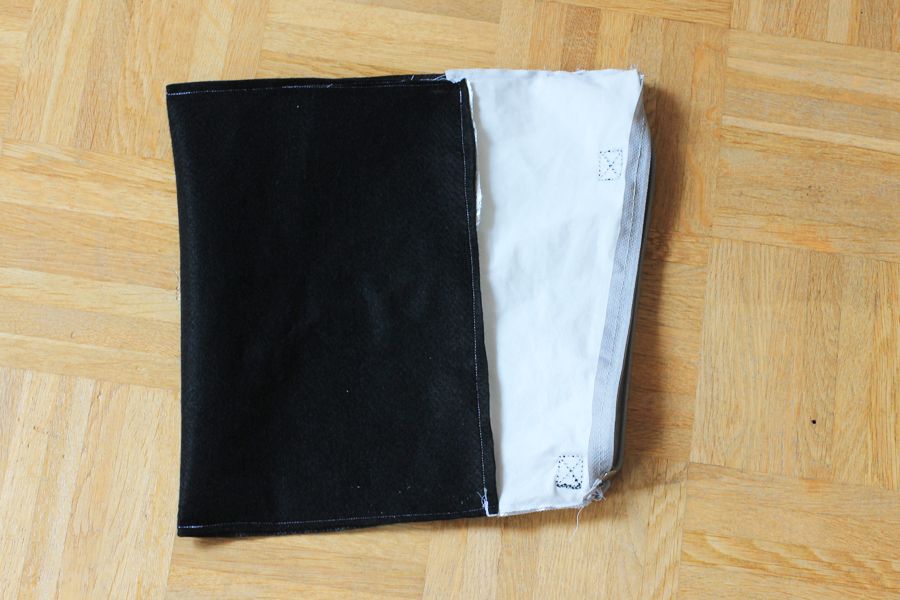 Turn it inside out. Now look what I made: a beautiful black and silver asymatrical clutch.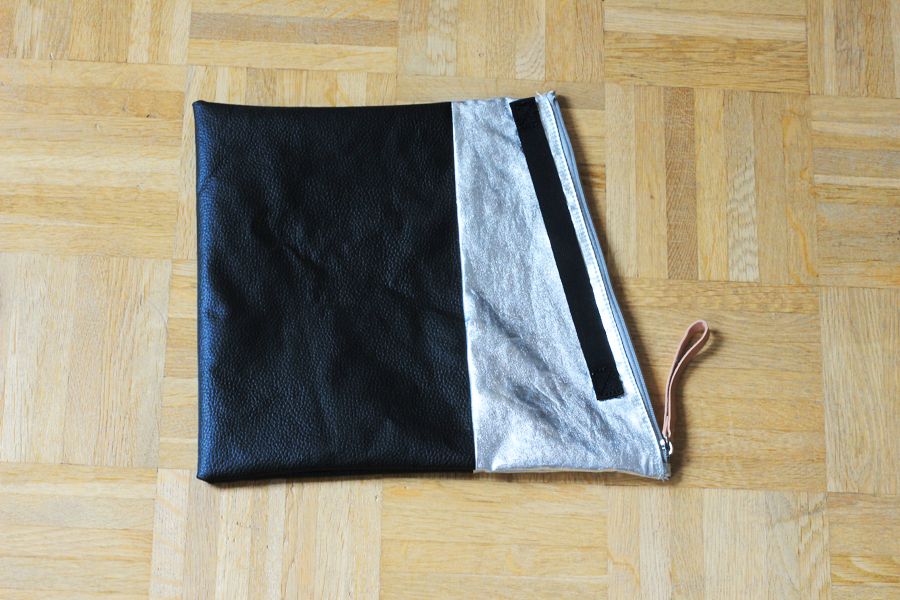 I carry it around closed as you saw in the photo shoot with my sister.
Now. Carry on!