It's not January 1 anymore – far from it – but I still take the opportunity to share some of my New Year's resolutions for 2020. You ask why I'm only putting those down now? Let me explain …
Those first days of a year are always the hardest in my opinion. After the holiday between Christmas and Epiphany – which always seem to take place in a different time and space continuum – I feel a little lost. How should one have the energy, foresight or head space to make New Year's Resolutions?! I always admire those people who come up with goals right on that very first day of the year.
Normally I take the whole January to think about what I want to accomplish or rather what I want to improve on for the next year. And normally some of those things change drastically over the year. I once read: only the thinking mind changes its opinion. That's a paraphrase. I'm not sure what the exact words were but the meaning stuck with me. And it's something I embraced ever since: it's never too late to change your mind, tackle a bad habit or adjust your routine.
The other wise words that I used to come up with the goals for 2020 are from a well-known German comedian who wrote in one of his book about a character that didn't believe in To-Do lists but rather in Not-To-Do lists. Confusing? Here me out: It's not always about the thing we do every day but more and more about the ones we don't: kill people (duh!), use plastic bags, drive the car, hang on the couch all evening, and so on and so forth. A Not-To-Do list has a totally different psychological effect, as you can apply it to every single day. Laid in bed all day?  At least you have not been driving a car or flew with an airplane: well done on cutting back on pollution!
This doesn't mean it should be an excuse to do nothing but rather a different – additional – way to accomplish goals.
Long story short: for this year's Resolution I'm applying two principles: With the ongoing year I might adjust, add or drop a goal and in addition to my To-Do-List I'll have a Not-To-Do list as well.
To-Do list for 2020
1.  Finish (some bigger) DIY projects.
In the past years I collected many ideas on what I could craft and DIY in different formats. There is a list on my computer, some are in notebooks and some on my phone. All of them have in common that I haven't started them – yet. Also, I have a few (bigger) projects for which I bought the materials or have even started that I want to finish in 2020.
2. Cook more at home.
This one I can almost tick already: I got a new cook book from my love for Christmas and I've been cooking quite a lot. We both love cooking but because of sports in the evening or pure laziness, we haven't done it as much as we like. As an add-on to this resolution, I want to cook more vegan meals. Would you be interested in some of these recipes that I tested and love? Let me know!
3. Do (more) yoga.
When I was a student, I had troubles with the muscles in my upper back. At one point, they even inflamed and I had to get injections for a whole week. Since then, I had to be careful when I sit a lot. However, the warning signs come early with back pains between my shoulder blades. So last year, when this happened, I started doing yoga and it did wonders for me. Keeping up with a little yoga is, therefore, something I want to keep on doing.
4. Learn Spanish.
Five years ago, my boyfriend and I took a longer vacation: two month of travelling through south-west Australia. This was such a dream, that we made the pact to do this again in five years time. This would be in 2020. Since we agreed on not flying anymore, we were searching for a destination we could get to by car. We soon decided on the Iberian Peninsula. Starting from our home, we'll do a round trip visiting Italy, South of France, Spain and Portugal in September and October. I did learn Spanish in school for three years, but I am a little rusty. *coughcough*
So this is the perfect motivation to improve on my vocabulary and conversational skills.
5. Learn more about birds.
This might be a surprise to everybody who doesn't know me personally but I started a little Birding in 2019. It all began with an excursion I took on Birding with some friends. I'm fascinated by birds ever since I was little. I remember countless winter afternoon glued to a window looking for birds that visited my parent's bird house in the garden.
Now my boyfriend and I are watching birds whenever we go for a walk and it's such a pleasant pastime because …
… birds are cute AF.
… there are less and less birds around and it gives me a thrill to see one that's rare e.g. a kingfisher.
… it lets me connect deeper with nature when I try to understand birds more.
… birds are super-smart and hilarious.
… as one Birder said on the mentioned excursion: once you know birds, you're never alone.
So I'll start a Birding course this year to learn more.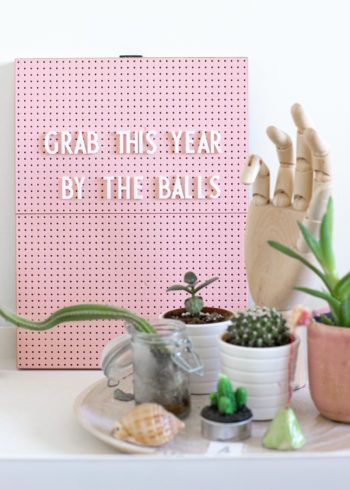 Not-To-Do list for 2020
1.  Eat meat.
I started going vegetarian at the beginning of 2019 when my boyfriend fasted meat as well. I've never eaten much meat but going out or especially at my parent's home, meat was ubiquitous. With my love for cheese and the egg supply from my parent's hens, I haven't embraced becoming vegan but I'm much more conscious about eating animal-sourced food.
Although, I don't live in a big city, I'm actually quite surprised how easy the transition was! However, I do want to learn more about cooking vegan as this seems to be a little of a blind spot for me. I'll always seem to add a little cheese here or a cooked egg there to get some protein into a meal. With new cookbooks at my hand, I want to broaden my horizon on cooking just plant-based.
2. Fly.
In the middle of 2019, I decided not to fly anymore. This is not a decision that felt easy, since I love Australia and would love to visit the country again (with the current developments this has changed a lot – it was also before the bushfires, one of the countries with the worst track record of climate regulations). I was flying once in 2019 – from Berlin to Vilnius and back – as this flight was booked and paid in 2018. But travelling to Berlin by train has made me realize: I don't really need to fly.
Also, in the past years I explored more of Australia than of Europe and I want to change that. As I mentioned before, the big vacation will happen in Europe this year and also the past vacations to Corsica, Sardinia and mainland Italy has shown me: there are many beautiful places just around the corner. So it's not really a "missing-out" than rather a "rediscovery".
3. Procrastinate.
I'm guilty of putting to-dos off to the last minute – especially the ones that I don't really like to do. I'm the queen of calculating how much time I need to accomplish something and how far I can put off the starting point to get it done just in time. So I make it my mission tackle those task ahead of a deadline.
I've found that setting myself a fictional deadline, does the trick. I just pretend that's the real deal and my work does improve as sometimes the best ideas come later, I find a better way or with a little distance, I can judge my own work much better and improve it before I need to send it out.
So these are the things I want to focus on for 2020.
What are your resolutions? Let me know in the comments, so I can get inspired.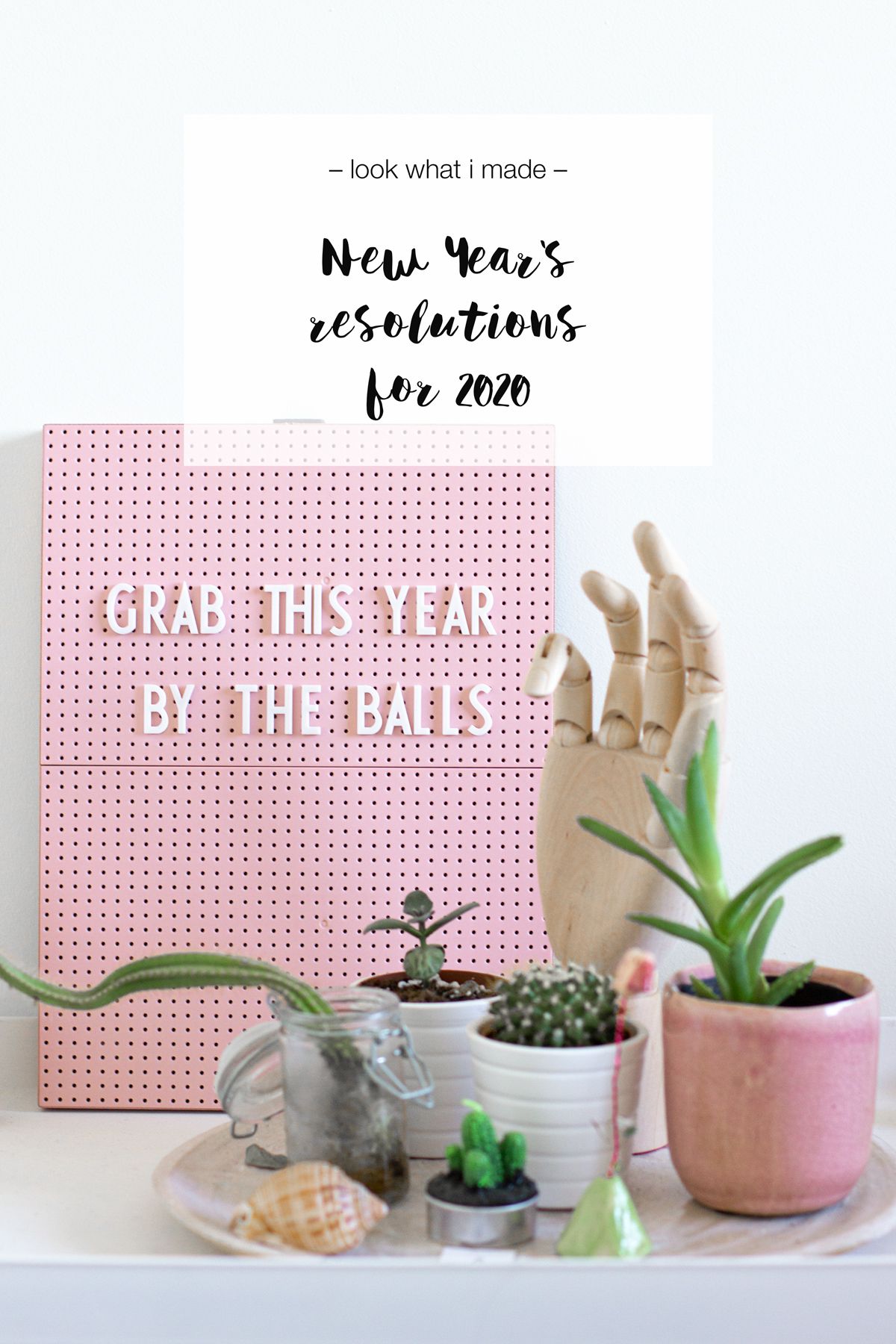 Now. Carry on!