*Sponsored
Do you remember the time when you moved into your first apartment? The first home that was your own? The one you could decide what comes in and what it looks like? With all the good and the bad: the financial implications but also the freedom to express your style?
My little sister just moved into her own flat after she lived with my parents and then with her partner for several years. Now she got a little space that's very much her own. Where she decides what it looks like.
However, setting up your own space can be a challenge – financially. You might have to put off buying furniture and decoration just because you just don't have the money at the moment. However, what makes a flat a home, are exactly those things: art, plants, your own personal touch.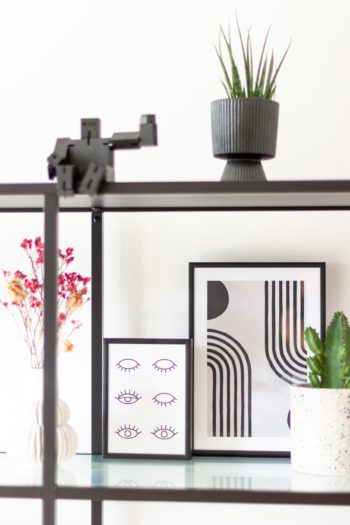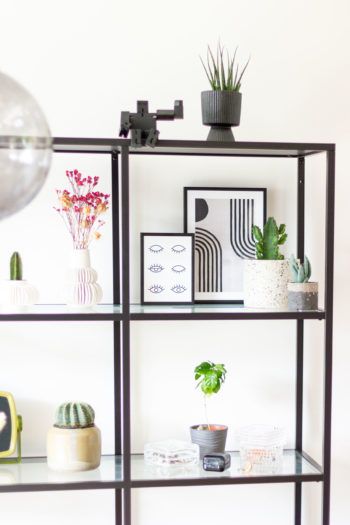 So when I partnered with Desenio, I knew I wanted to gift her some posters. I quickly realized: it's quite challenging when you decide for somebody else, but the category art prints is just what rocks her boat. I decided on some prints that look now – in my humble opinion – fantastic on her shelf!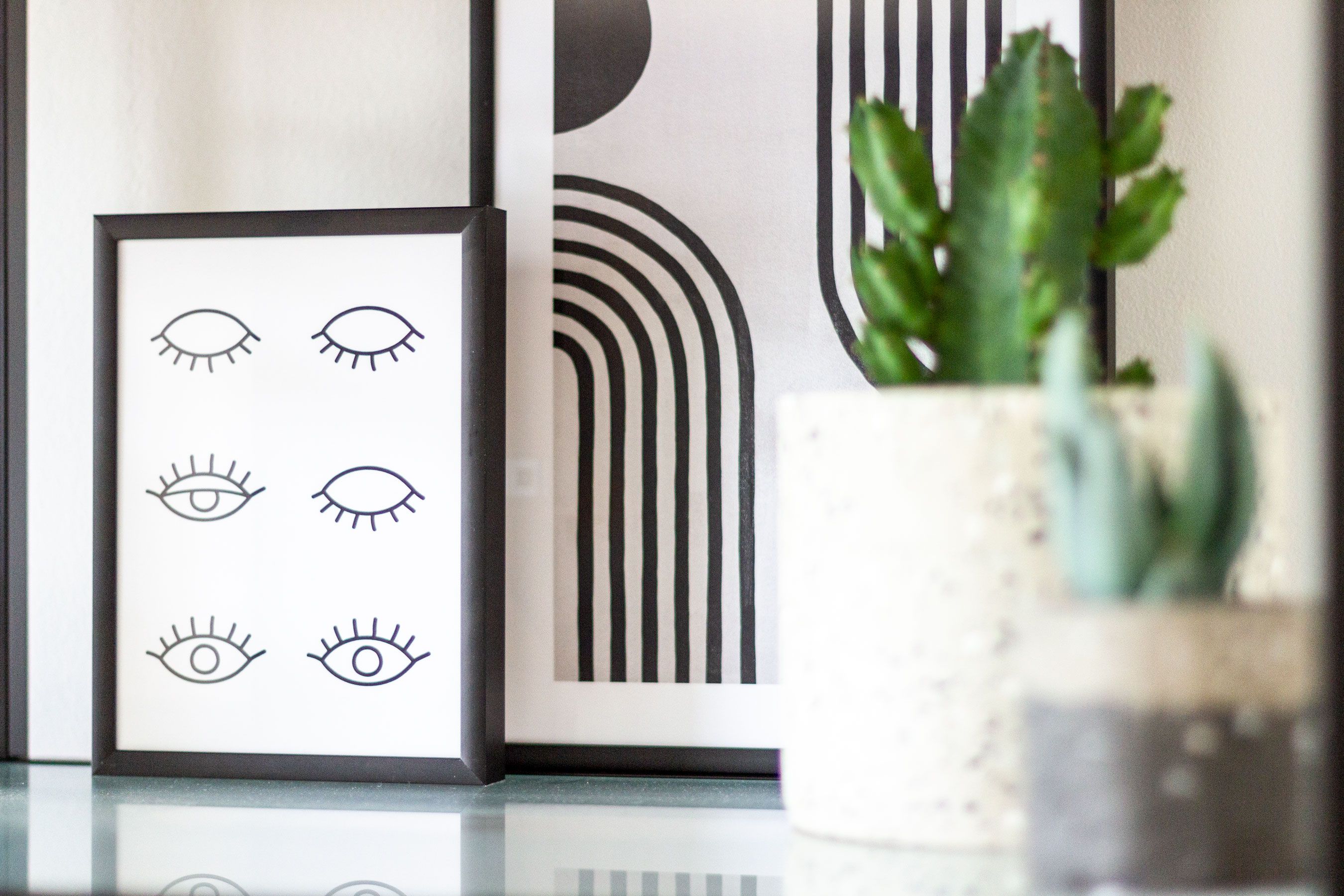 The posters in the image above are Berlin Arches No 1 and Eyes On You.
I might have rearranged her whole shelf and her little table to give the posters the best setting. It gives some emphasis on her little personal decorations and the plants she has in her very bright home. Also, if you use some pretty containers, jewelry and even buttons can become decoration.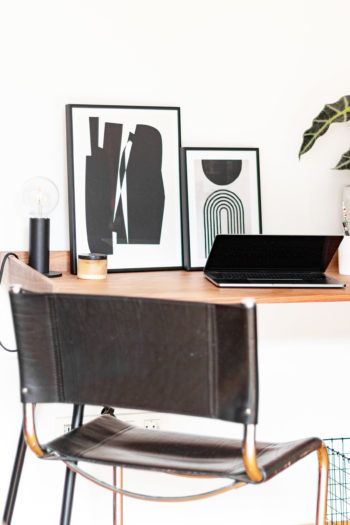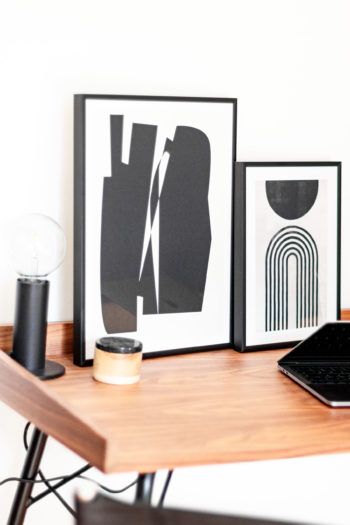 The desk was covered with paper and not very functional until I added the posters. Now even the white wall behind it the work place has gotten a purpose. In times when we have to resort to our own home offices, it's important to have a useful and pretty space.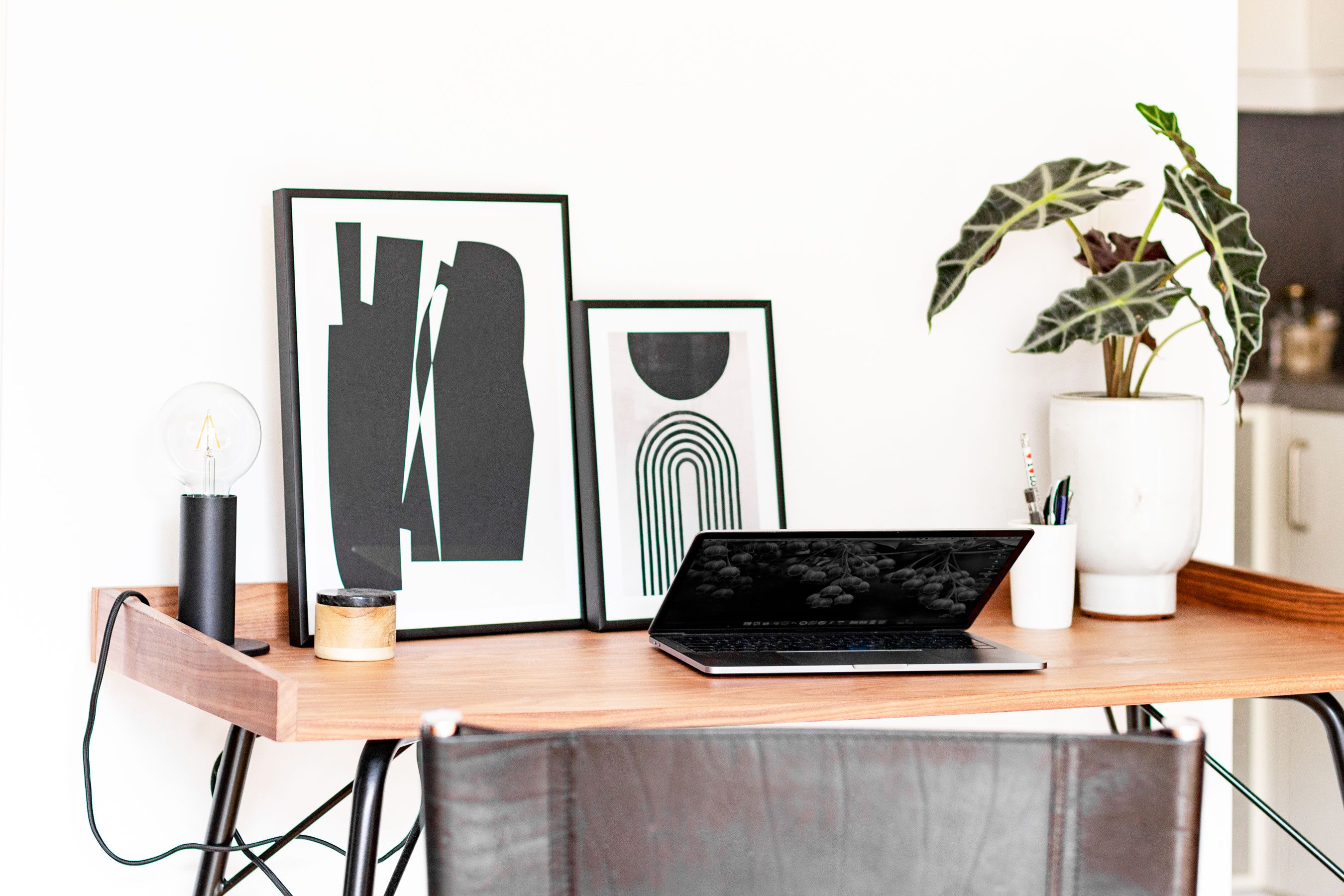 The posters in the image above are Berlin Arches No 2 and Geometric Face No 2.
After I took the photos I even sat there for a while and worked – perks of being self-employed is working from anywhere. It felt good. However, the proximity to the kitchen could be dangerous sitting there for longer.
Get your own discount code!
If you want to decorate your own flat with some new art as well, I've got a discount code for you: Use the code LOOKWHATIMADE and get 25% discount on your order until the 8th of October*.
*Not valid on frames, handpicked and personalized posters.
Post is sponsored by Desenio. All images and opinion are my own.
Now. Carry on!