When I think about new DIYs, I always think about what could be useful or gorgeous in my home or life. In the end, the work is all worth it when something pretty results from it. So when OTTOinSITE asked me, to think about an autumn DIY, my mind went to decorations first and I couldn't think of something that I really liked.
So I put some more thought into it and brainstormed about what I like to do in autumn – besides drinking tea, crafting and cozying up with some candles. Besides, I already have a great DIY tutorial for autumn candles and I don't want to repeat myself.
So what else do I like and I remembered that this is always the time of the year, when I change my beauty regime. Which sounds like like I have one. I don't. But in autumn, I try to take better care of my sunkissed skin and I apply some light makeup which I don't in summer. So what could be better than create a nice place to do that – with storage that's so pretty, I don't have to hide it away in cupboards.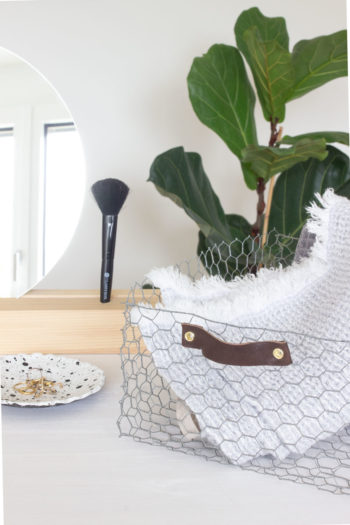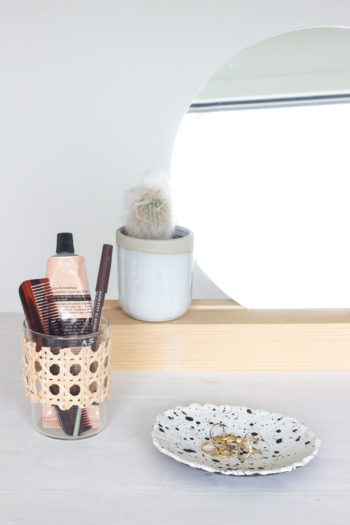 So I made a video tutorial for four minimalistic and modern DIYs: from a simple beauty mirror, to a storage glas with Wiener Geflecht for my cream and brush, to a trinket dish for my jewelry and a wire basket for my towels.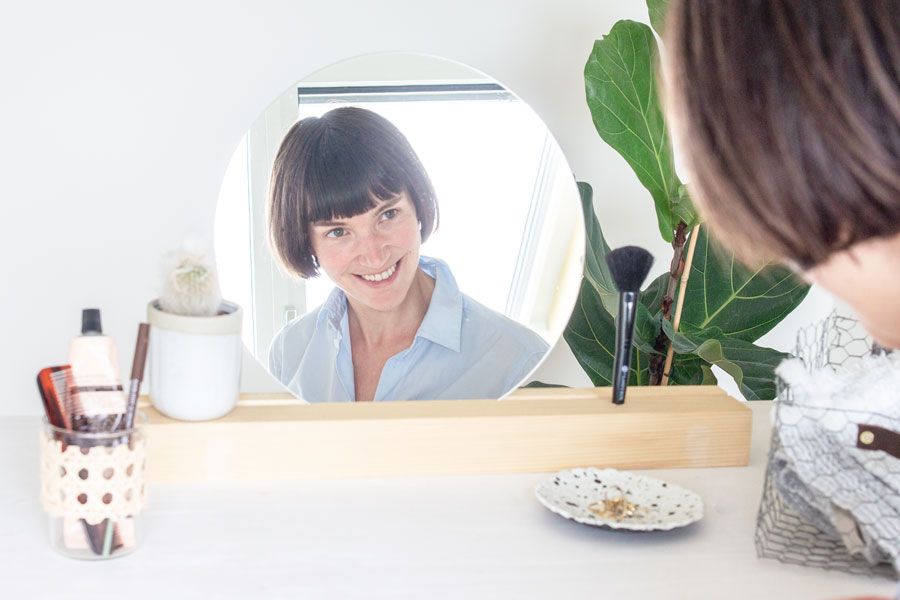 I'm pretty pleased how it turned out. This surely gets me into the mood to sit here and take better care of my skin and hair.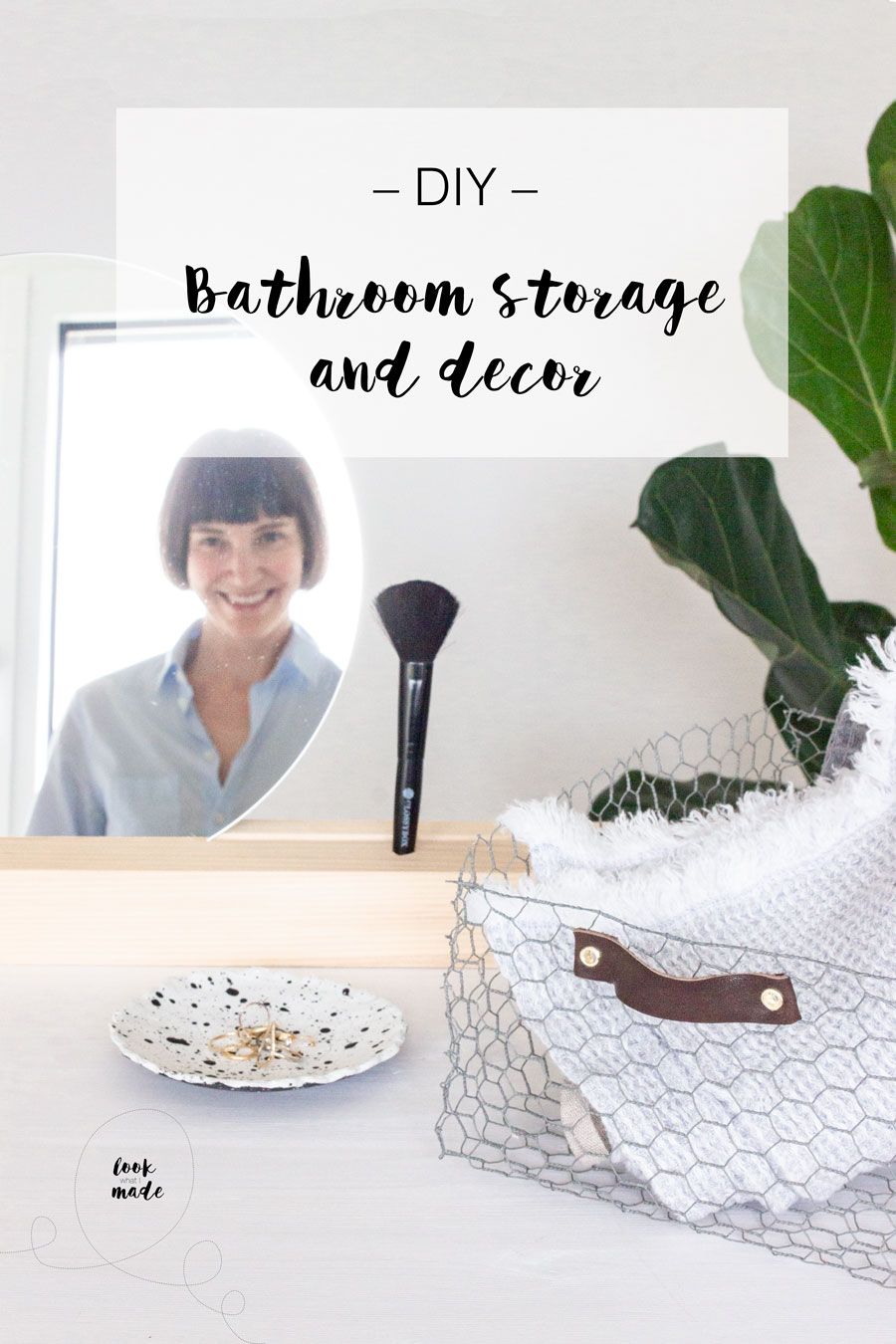 You can watch the whole tutorial for these bathroom DIYs over on OTTOinSITE.
It's pretty easy to follow – so I encourage you to make at least one. And if you do, please share it on Instagram or any other social platform with the hashtag #lookwhatimade_diy for me to see. This always makes my day.
Now. Carry on!
*Sponsored by OTTOinSITE