Most of my DIYs result of a scarcity I feel (in my life). This DIY table mounted tray is no exception. I have this window sills in our flat, and they are so narrow! It's a problem. To understand my situation you need to know that I've been looking forward to having window sills for the last 8 years.
First I was living in a flat that only had rooftop windows, then a flat with floor to ceiling windows. Pretty, I know. But if you love to decorate like me that's a problem.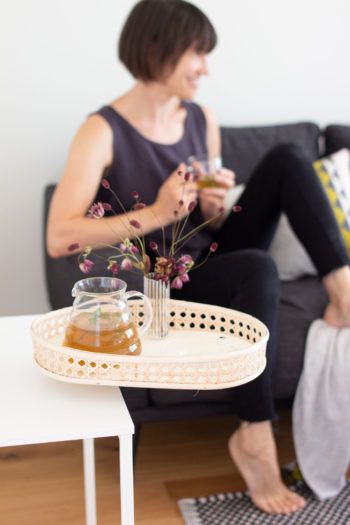 So one day I had this epiphany of a tray that I could attach to the window sill to make it wider. Or at least get some more space to place my plants. Funny thing is: I know use it as an extension to any table – where else shall I place my iced tea and flowers?!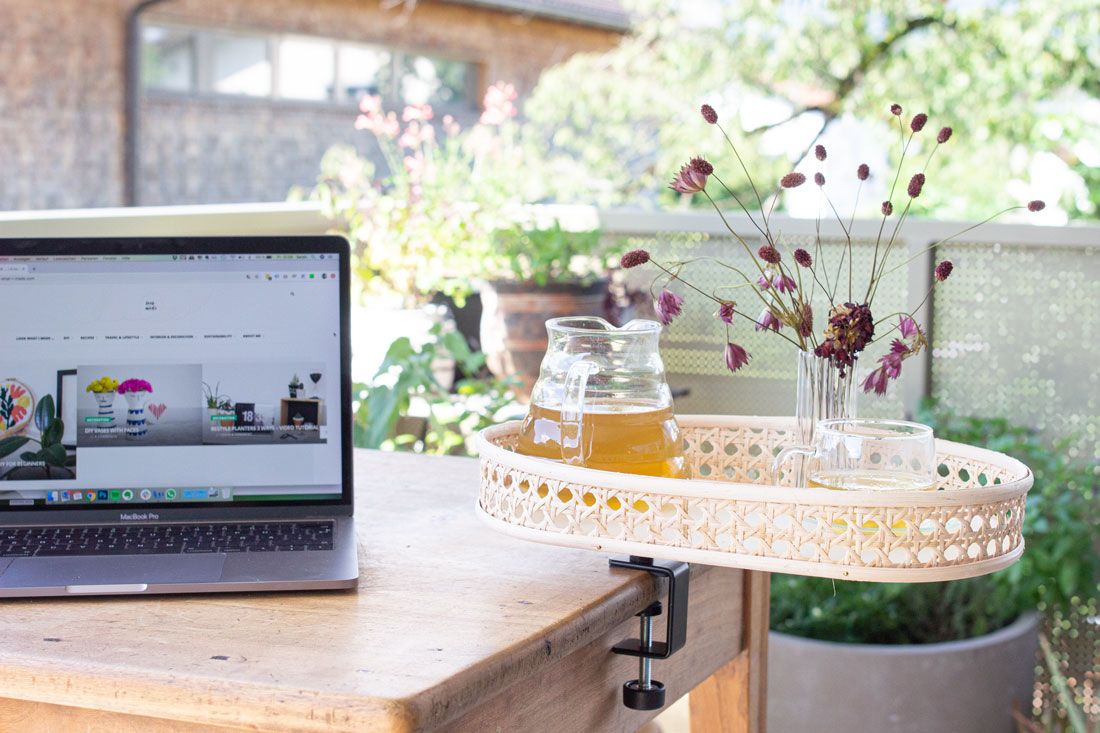 It took me another few months to figure out how I want the actual details. Since I made this jar for the bathroom with rattan (Wiener Geflecht as it's called here in Austria), I was looking for another project to add it into my interior mix. After a little experimenting and some adjusting, I came up with this DIY.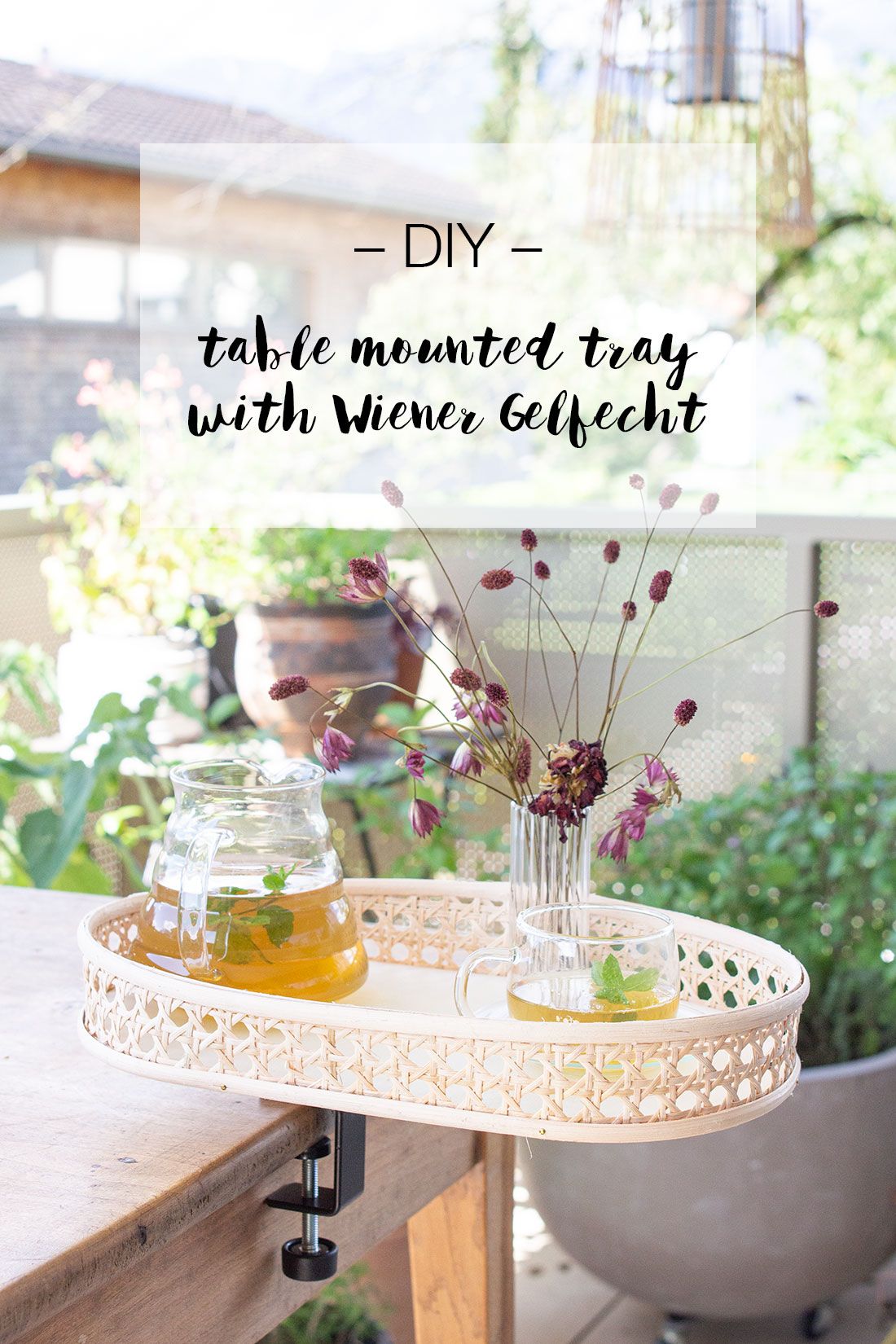 So here's the whole video tutorial for this table mounted tray:
You can use the same instructions to just make a normal tray with rattan.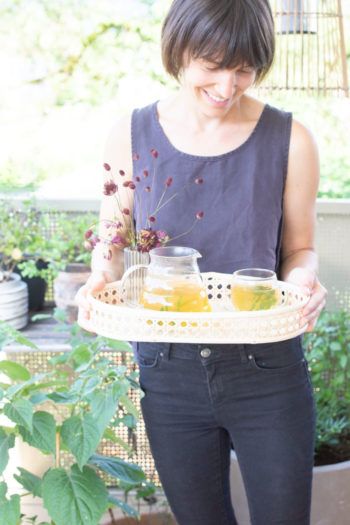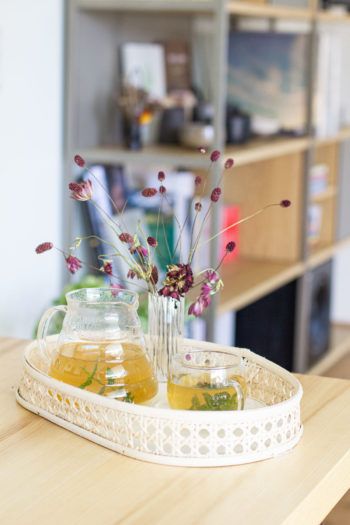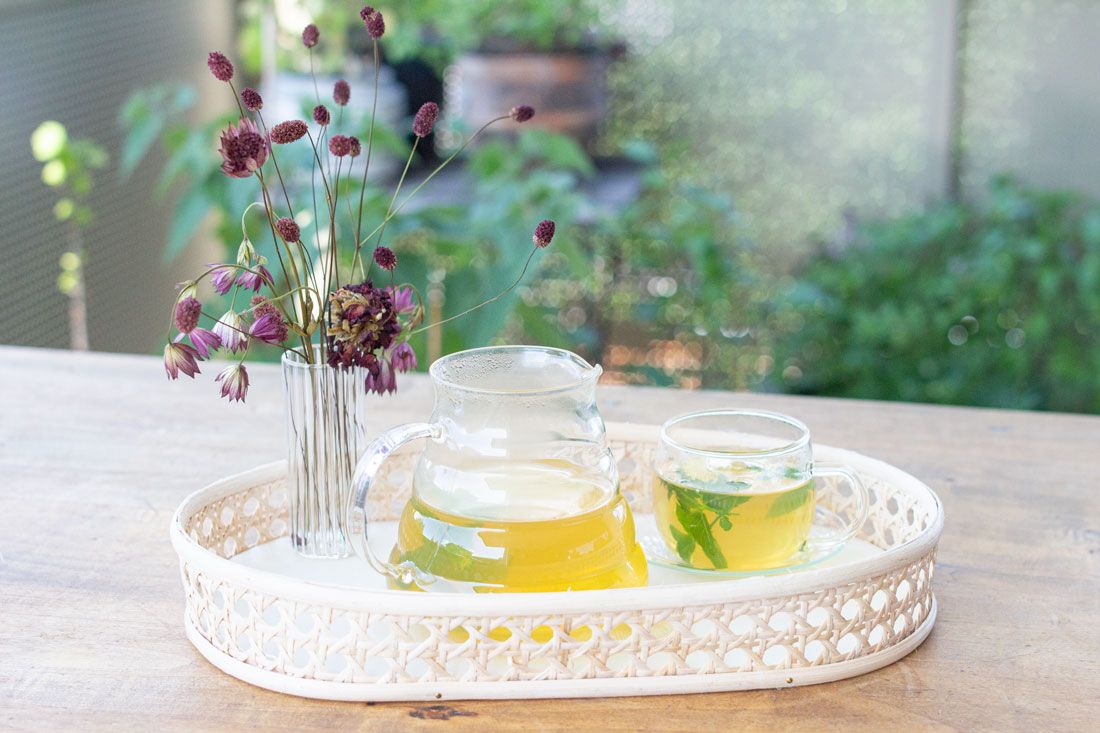 Now. Carry on!