I'm currently on a quest. Just me, myself and I. And that is the quest to re-use stuff that I have at home to craft and DIY. You'd think that's common?! Think again. I used to buy a lot of supplies that I *cough* have never used *cough* and that's a shame and a total waste of resources. NO MORE! I told myself and I'm now working on several DIYs for which I buy only essential elements that I don't have and can't replace with something I do have.
These vases are the first thing. You might remember them from this blogpost. Unfortunately I put them in the dishwasher. (I know, I know, not the smartest move.) And they have been shamefully stored in a cupboard.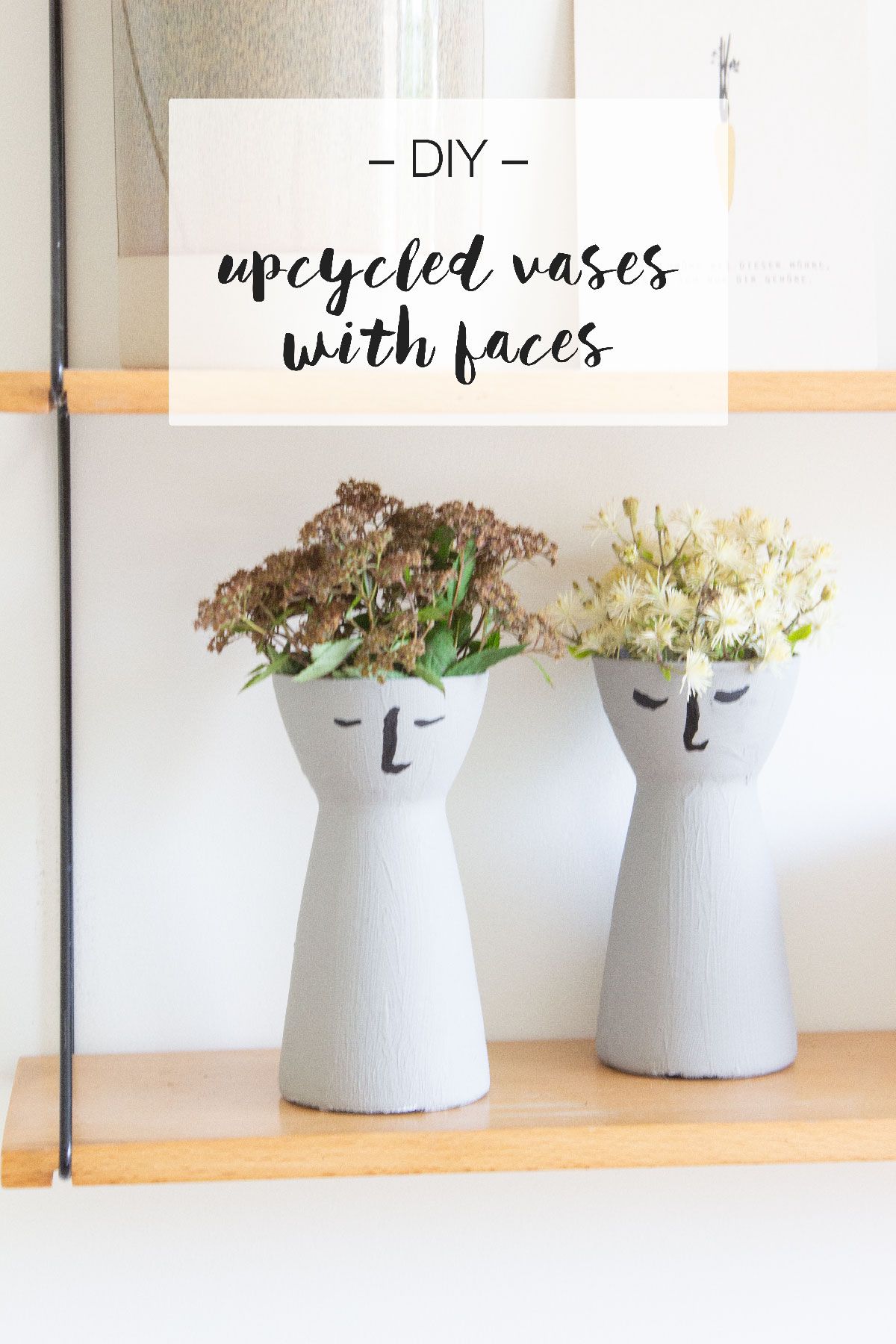 I still liked the idea though but the execution from past then (with the blue stripes) wasn't working with my interior anymore. So I used wall paint samples I had at home. Finally implemented this trend of mixing baking soda with paint to give it a textured look (been wanting to try this for so long!) and out came these new vases.
Here's how you can make them:
They live now a much purposeful life on the shelf in my home office. They make me smile every time I look at them.
But tell me: how do you like the (new) look?
Now. Carry on!