Have you sorted through your closet lately? I did so and giving the huge stacks of clothes in there I wonder how I ever say: I have nothing to wear. If we are honest (and I think I can be honest with you): there are only a few things that I wear constantly. Summer or winter. Then there are a few that I wear on some occasions and then there is the larger rest. So I went through it all and was really harsh with myself putting stuff away. Then I had this idea: why not refashion some of my clothes to make them feel fresh and new again to wear them more.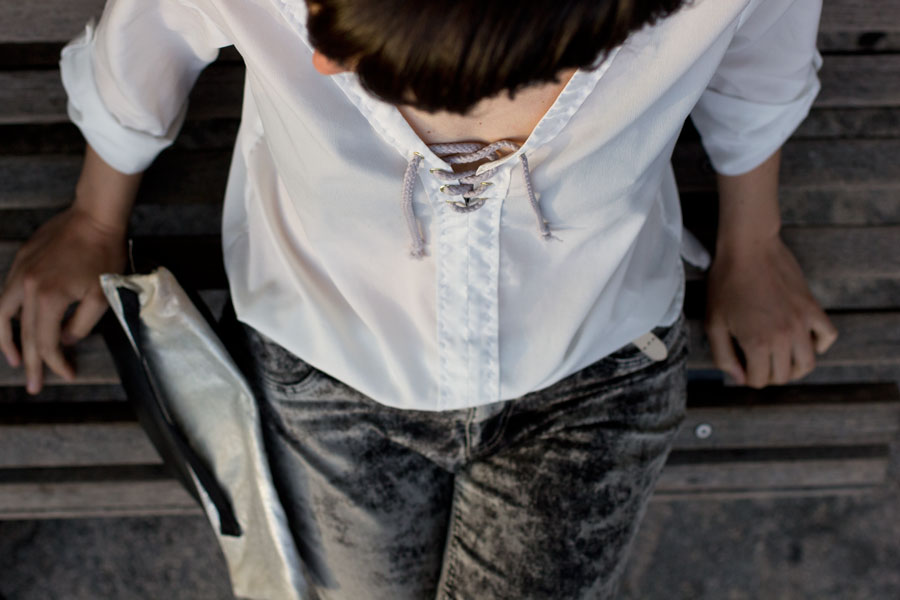 So I'm going to make a new series for the next few weeks: every Friday I post a refashion project with clothes from my closet and style them differently. Beginning today with a blouse that I just don't thought is really mine and the wrong textile (it gets electric and sticks to my body – horrible!).
It's actually a great blouse for summer though and with this lace-up addition definitely a keeper for the warmer days.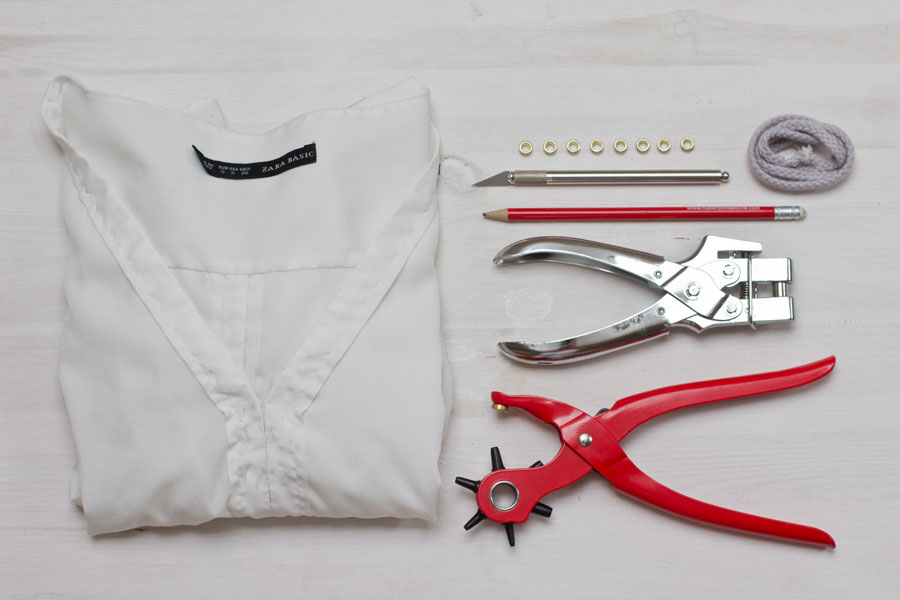 All you need is:
– an old blouse
– a rivet plier
– a punching tool
– gold rivets
– a pencil
– a cutter
– a thin cord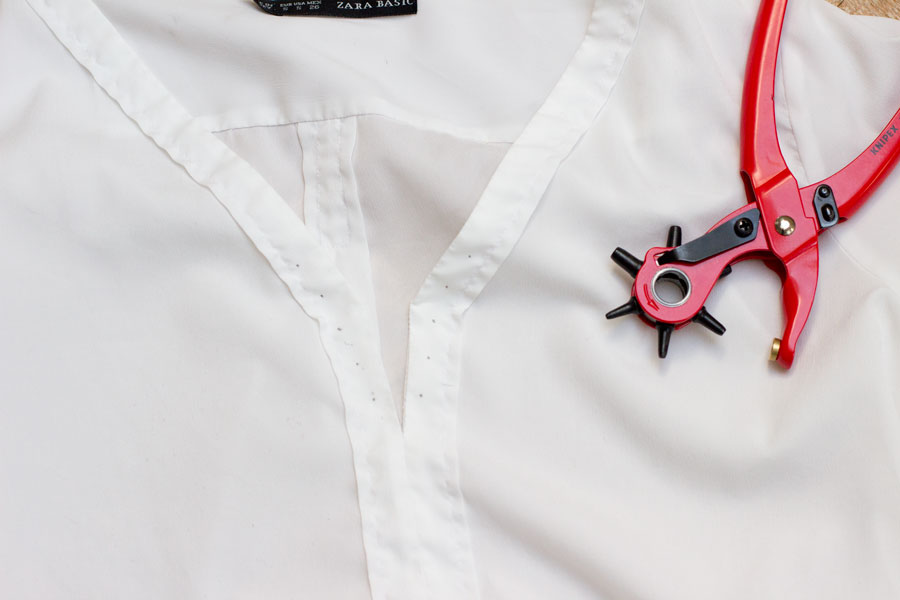 First take the blouse and open the thread on the front to the point where you think it's still decent enough for you. Now draw dots with the pencil where you want the rivets to go.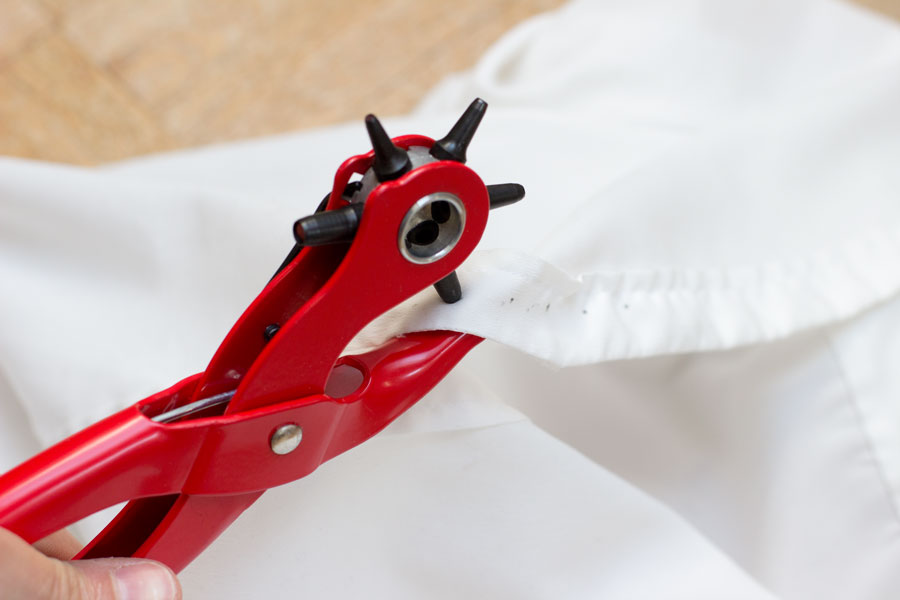 Punch holes into the blouse where you drew the dots.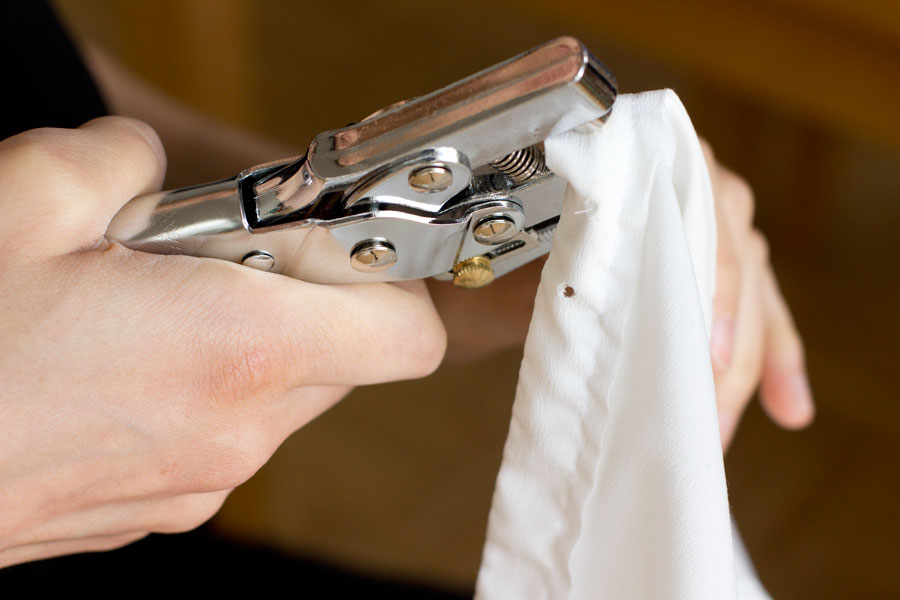 Put the rivets in and fix it with the rivet pincer.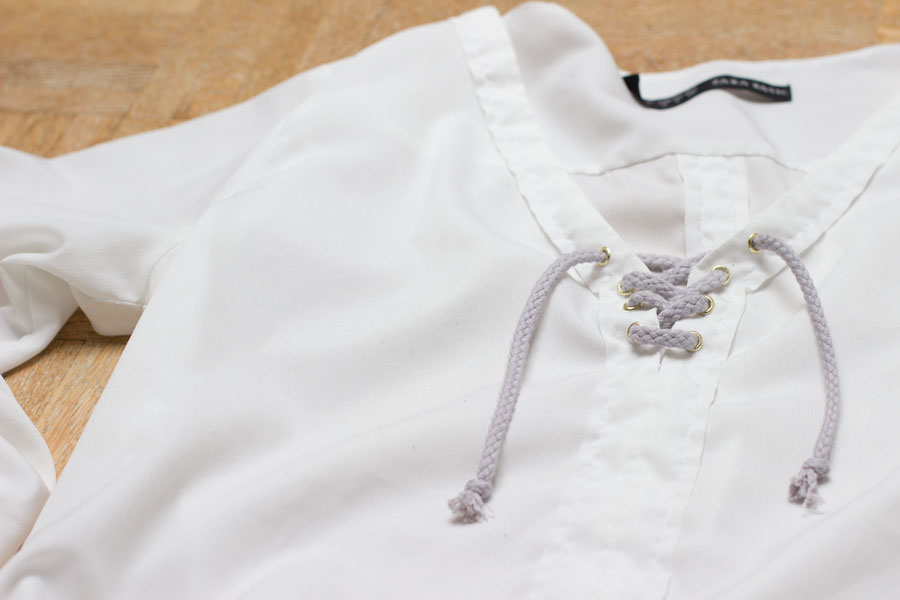 Thread through the cord and voilá! Look what nice DIY lace up blouse I made! Now I'm sure I'm gonna wear this blouse again.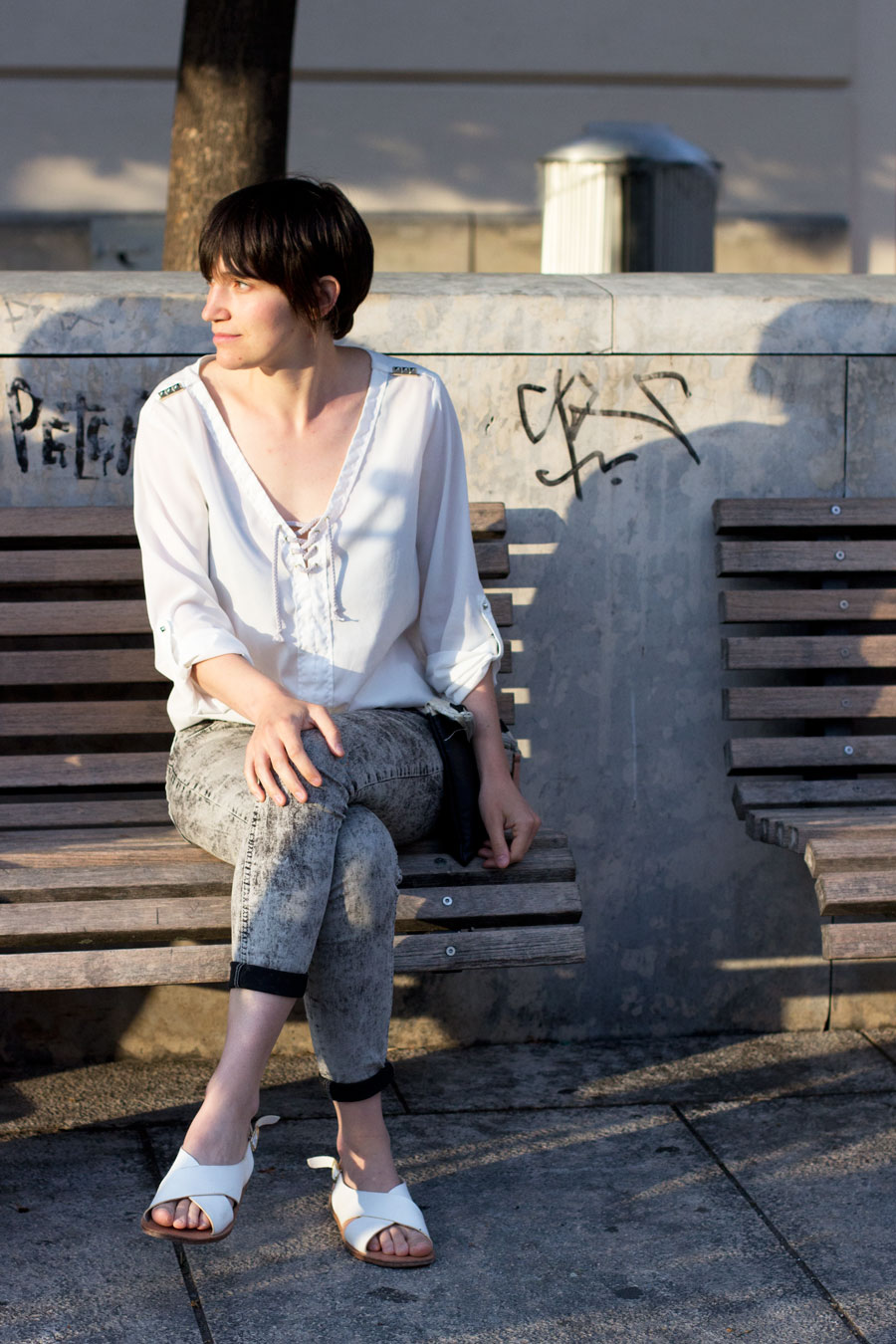 And so I did on my afternoon with my sister. Out and about in Vienna. We haven't seen each other for a few weeks. Weeks! That's way to long and we had to catch up quite a bit.
Do you know that feeling that when you have actually so much to talk about that you sit there in silence and can't remember where to start? Well that's not me. I ramble on and on and luckily my sister knows me so well she let me finish all of my stories before starting telling about what she's up to lately. And of course it wouldn't have been a great afternoon without some coffee and ice-cream.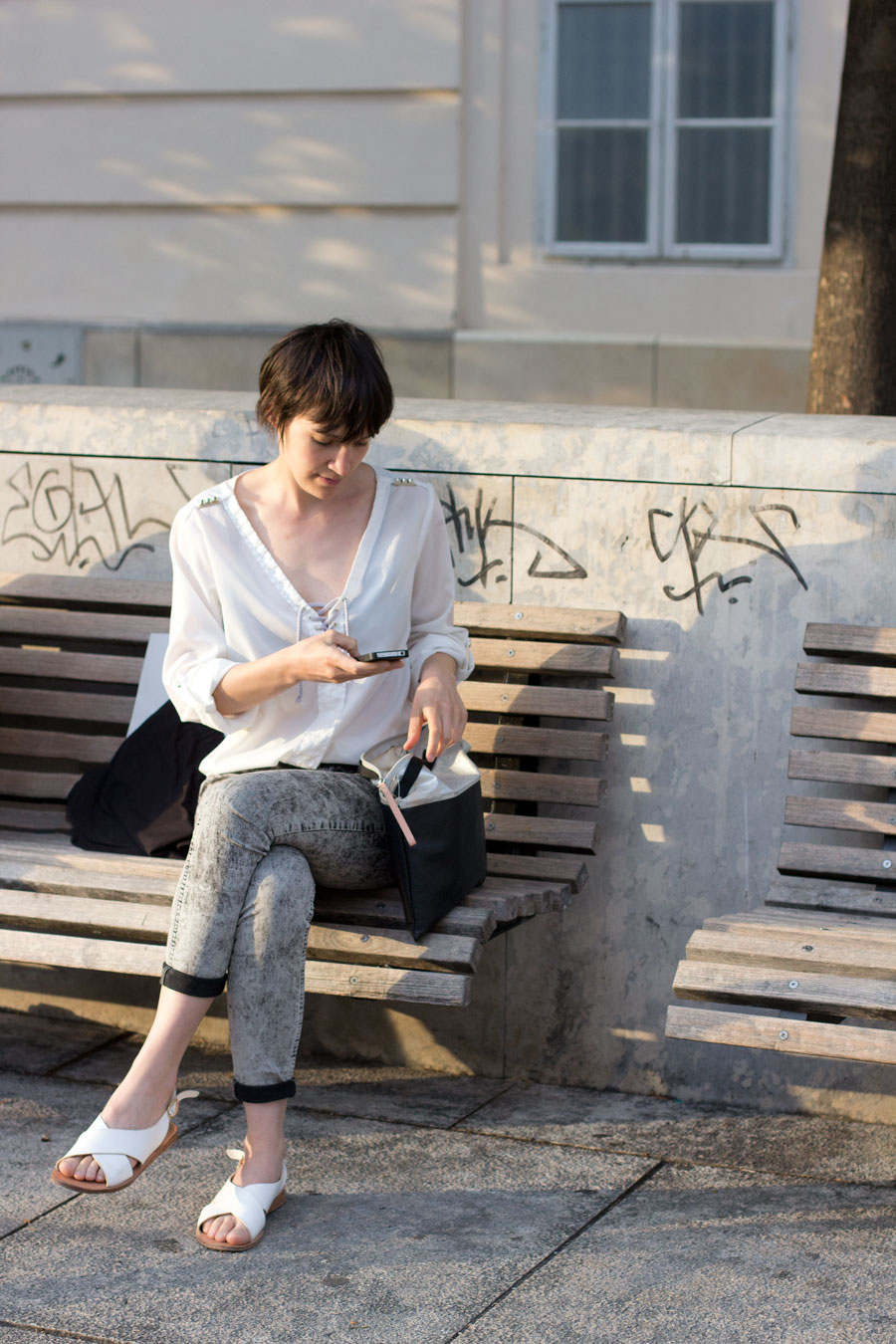 When the sun was setting she took this great pictures of me in my new-old blouse. This is how you see me most of the time: on my phone totally distracted. With my favorite DIY clutch that I made now almost 2 years ago and is a constant companion. Now that I look at them I have to say: I should get some tan. I look really pale. I blame the weather. It wasn't actually as warm as this pictures suggest.
Any refashion projects that you're making? What is in your closet that you haven't worn for some time because it's just not right?
Now. Carry on!