On the weekend a friend of mine had her birthday. She's a big climbing girl, so her boyfriend arranged a trip to the Peilstein. It's a nice area a bit south of Vienna. We had to hike a little and then we started climbing right away. About an hour or so in we celebrated her birthday: Another friend had a espresso cooker with him, so we had this fantastic brownies and coffee in the middle of the woods. It was fantastic!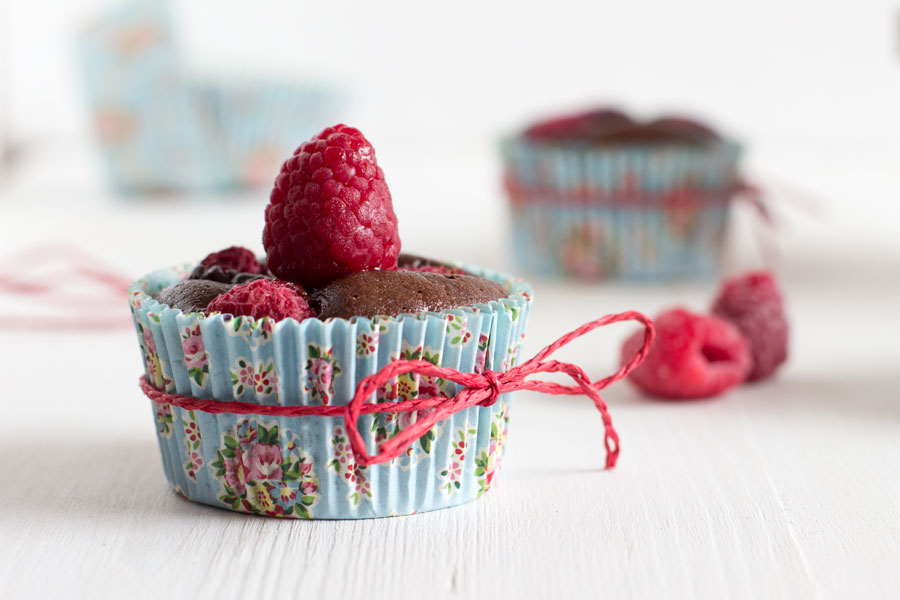 This is actually a good sheet cake but for better usability I made them in a muffin tray.
All you need is:
– 200 g dark chocolate
– 90 g brown sugar
– 60 g butter
– 60 ml cream
– 3 eggs
– 2 Tbsp plain flour
– 200 g raspberries
Preheat the oven to 180 ° C.  Chop the chocolate into pieces and put it in a pan together with the sugar, butter and cream. Heat carefully until the chocolate and butter have melted and it's a smooth consistency.
Crack the eggs into a bowl, add the chocolate cream and sieve in the flour. Stir well. Now line a muffin tray or a baking sheet with paper. Fill in the batter and add the raspberries on top. (I found that I missed some raspberries in the middle, so I would add some while filling the paper forms.)
Bake the chocolate raspberry brownie for 35 mins. Voilá!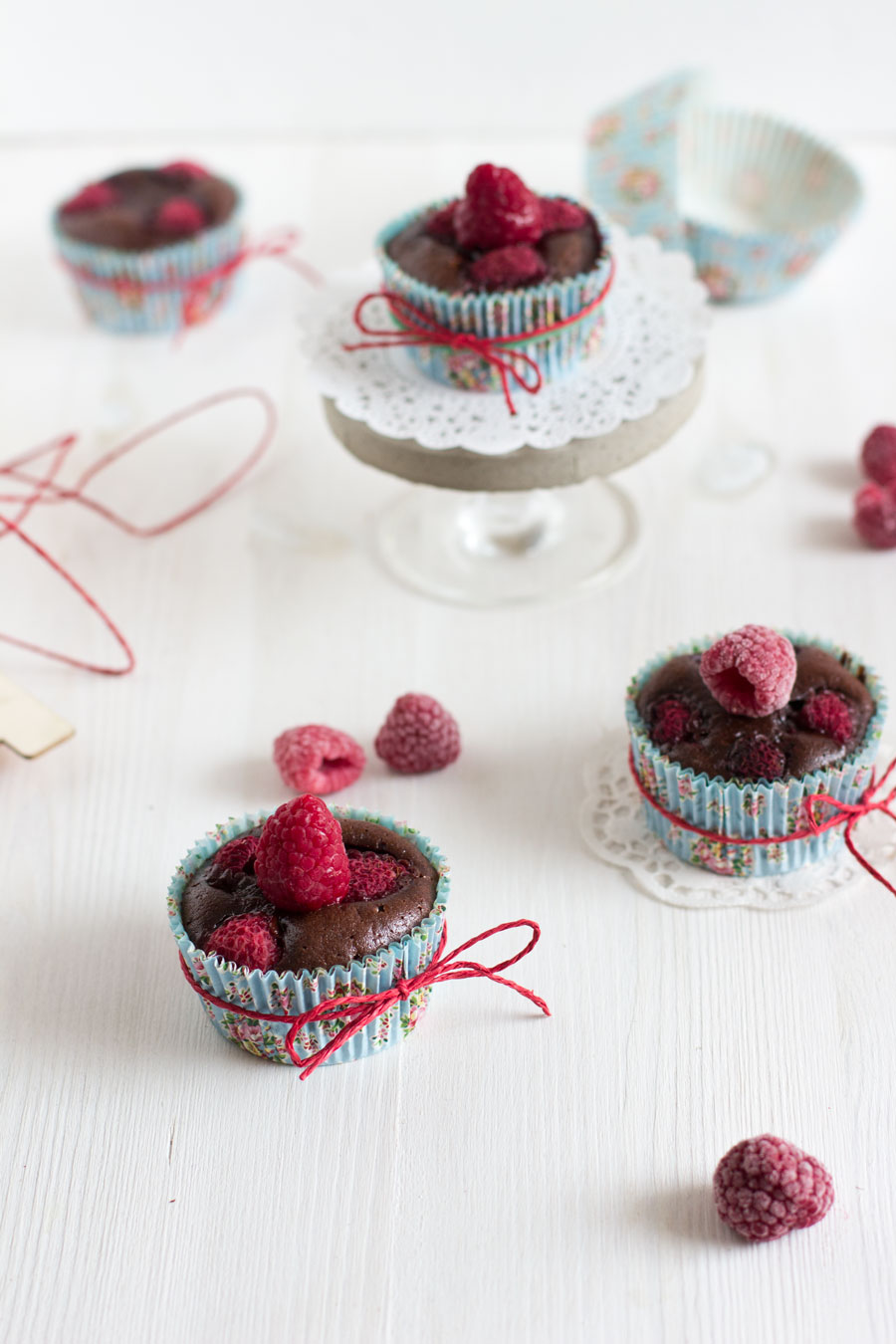 These are probably the best chocolate brownie muffins I ever had. It's like chocolate cream and a rich cake had a love child. It melts in your mouth but not in your fingers. (Not that I licked my fingers anyway just for the feeling of it.)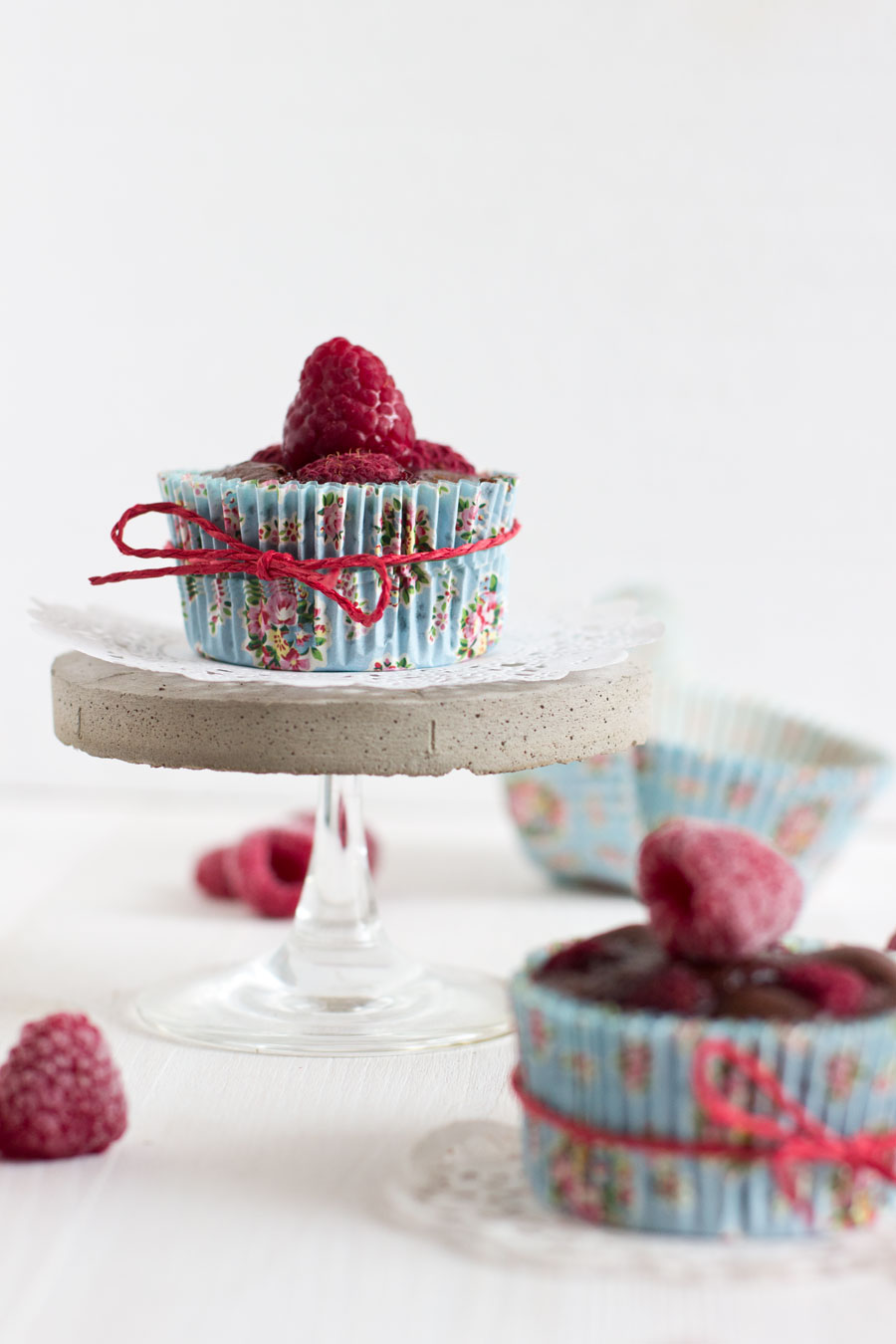 This cement stand is a DIY project of mine. It's an upcycling tutorial with a broken wine glass.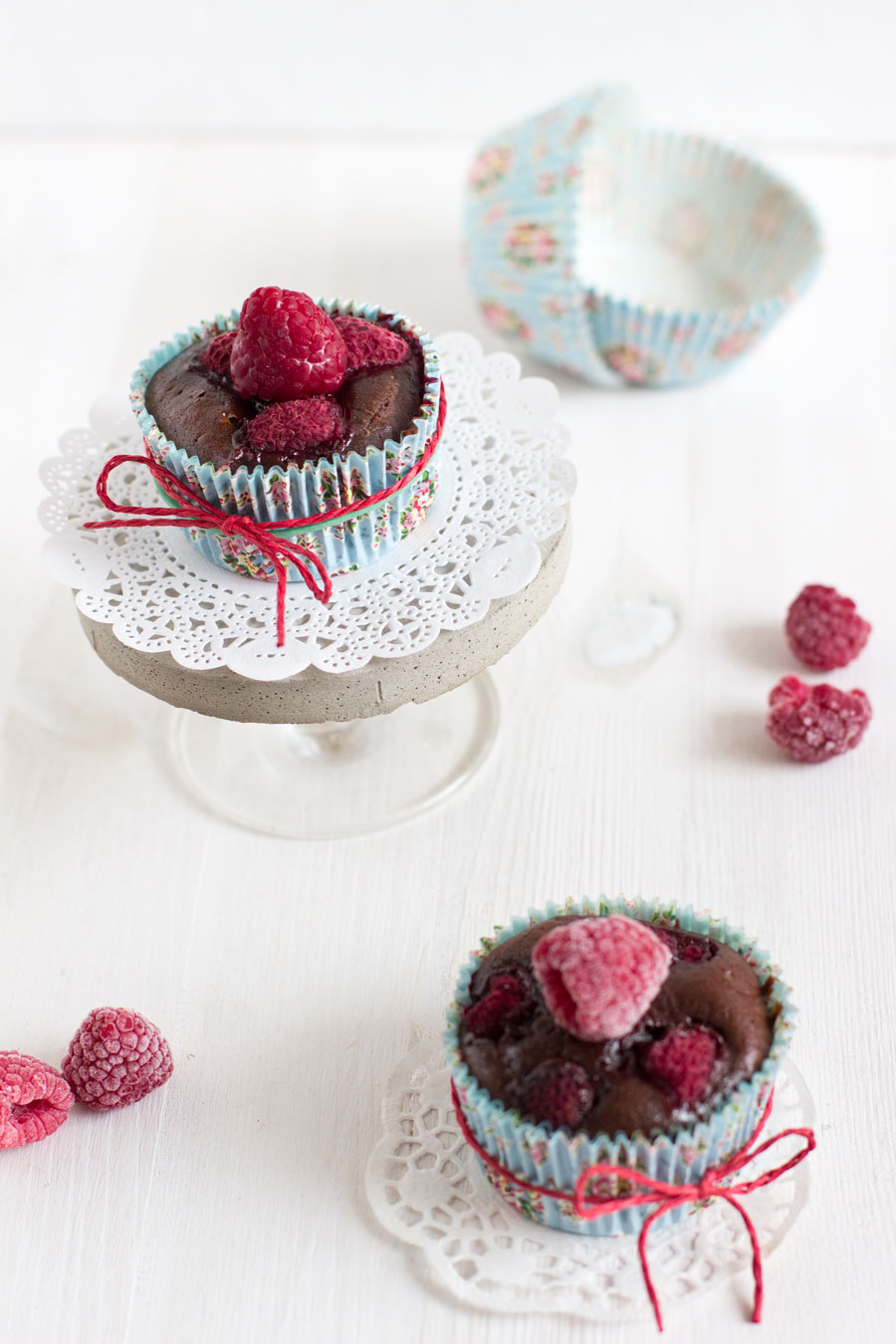 We made those muffins on Sunday morning. Getting up and whipping together some cake is the perfect start into the day, right? Right before we left the house I had to quickly snap these pictures. Normally I do it in the quiet of our homes without my boyfriend present. He makes me nervous because I'm making a mess and running around and it's hectic. This time he came into our kitchen and saw me shooting away and he took a picture. If you ever want to see me in action (it's not pretty), go here.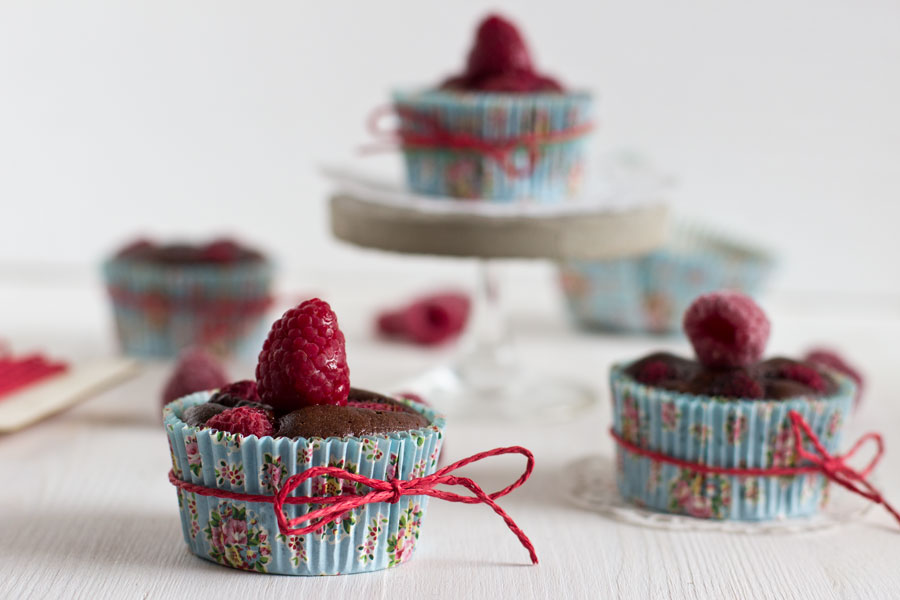 It makes me laugh though. It's all cupcakes and sparkles on the blog but behind the scenes it's messy and hectic. You might have seen other bloggers share pictures from the surrounding but normally I'm to focussed on the actual shoot that I do that. So this is an exclusive insight.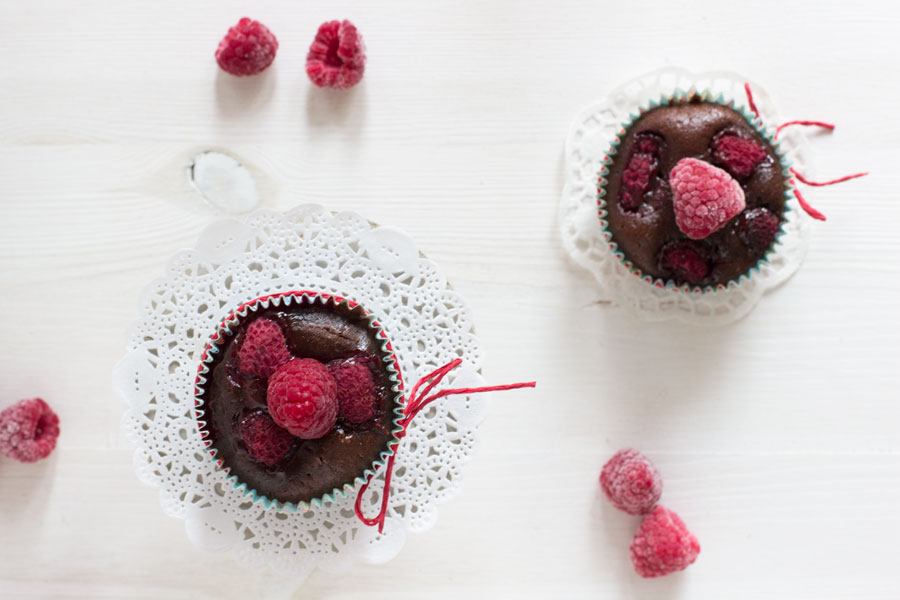 So now go and make this brownies. In less then one hour you're in chocolate raspberry brownie heaven. I tell you and I'm some kind of expert on the topic of chocolate.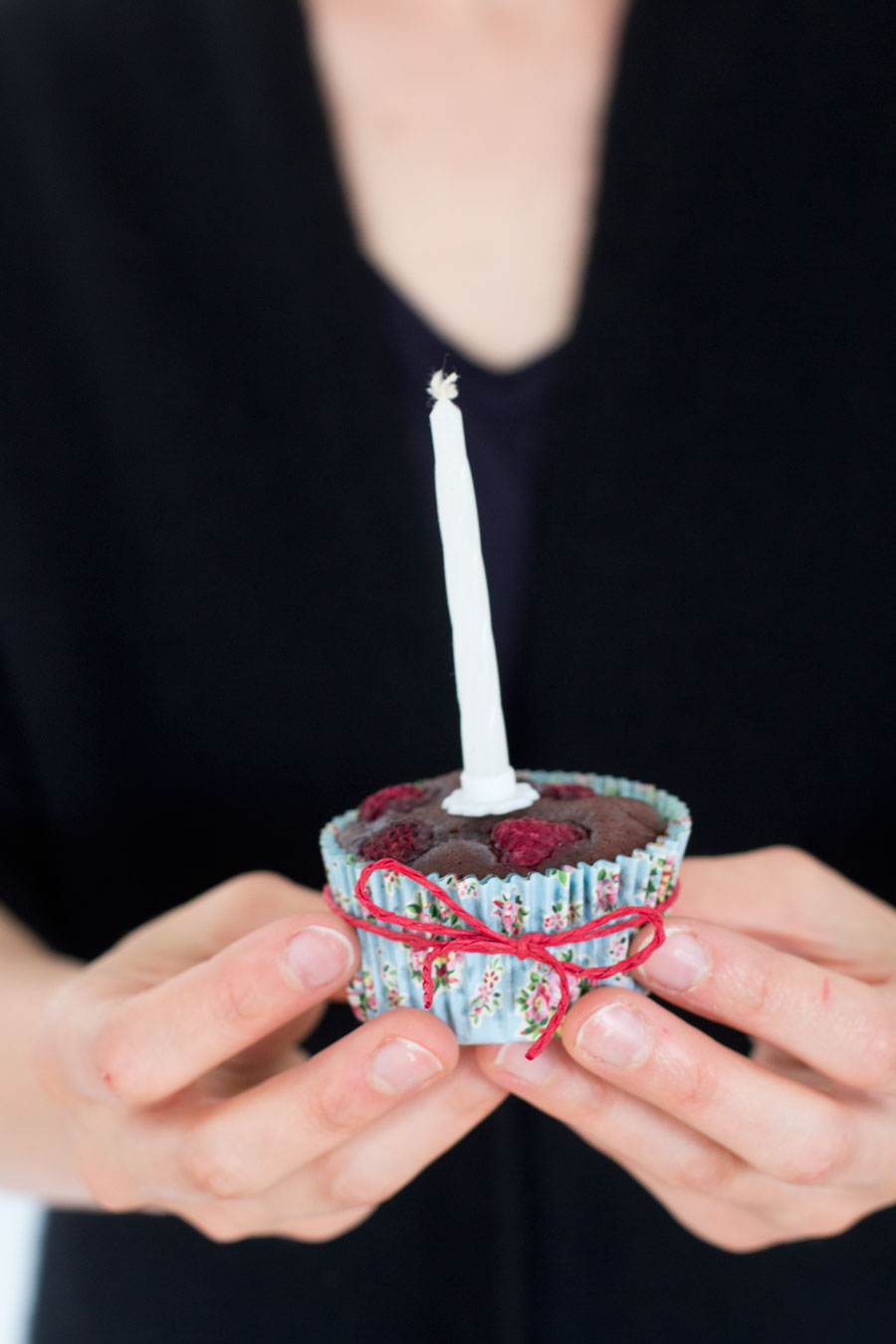 Now. Carry on!