I was in a creative hole with this whole office lunch series: I made something really bad last week which looked horrible and tasted worse (so that's why there haven't been an update last week). This took me into a spiral of: I hate this, I have no ideas, this is worthless, I'm worthless. Just like in this picture I pinned lately. Don't think you have to be an artist to feel like this.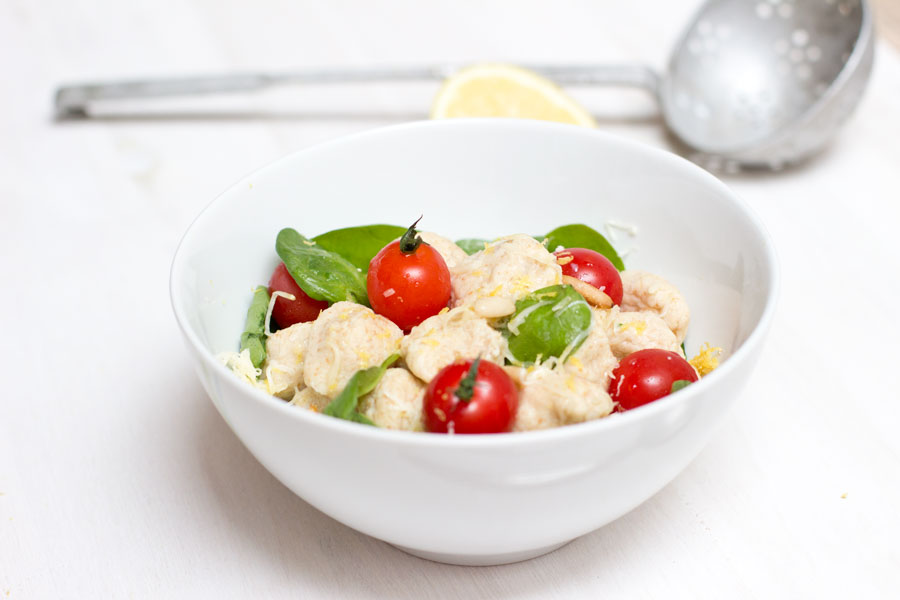 But I redeemed myself and came back stronger than ever (or at least more confident). Life's a rollercoaster.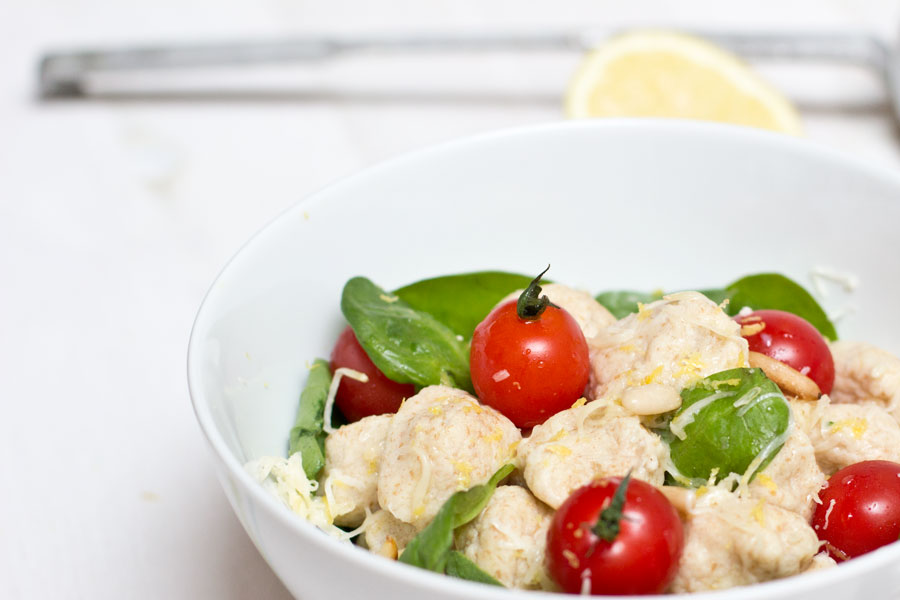 All you need is:
– 100 g ricotta
– 1 egg
– 1 Tbsp whole grain flour
– 2 Tbsp grated cheese
– a handful of fresh spinach
– a handful of fresh tomatoes
– half a teaspoon of lemon zest
– 1 Tbsp of lemon juice
– salt and pepper
Bring a pot of saltwater to the boil. Put the ricotta, egg, flour and 1 tablespoon grated cheese into a bowl. Stir with a wooden spoon until all ingredients are well combined. Take a teaspoon and form little drops of the ricotta mix and roll them in flour until all the mixture is gone.
Put the gnocchi into the hot water and cook until they've risen to the top for another minute. Take them out.
Put the spinach into a bowl. Add the ricotta gnocchi, tomatoes, the rest of the cheese, lemon zest and juice as well as a little salt and pepper.
Serve right away.
Doesn't that look appetizing?! I love the fresh colors and it tastes so good and leaves you full of energy to tackle the afternoon.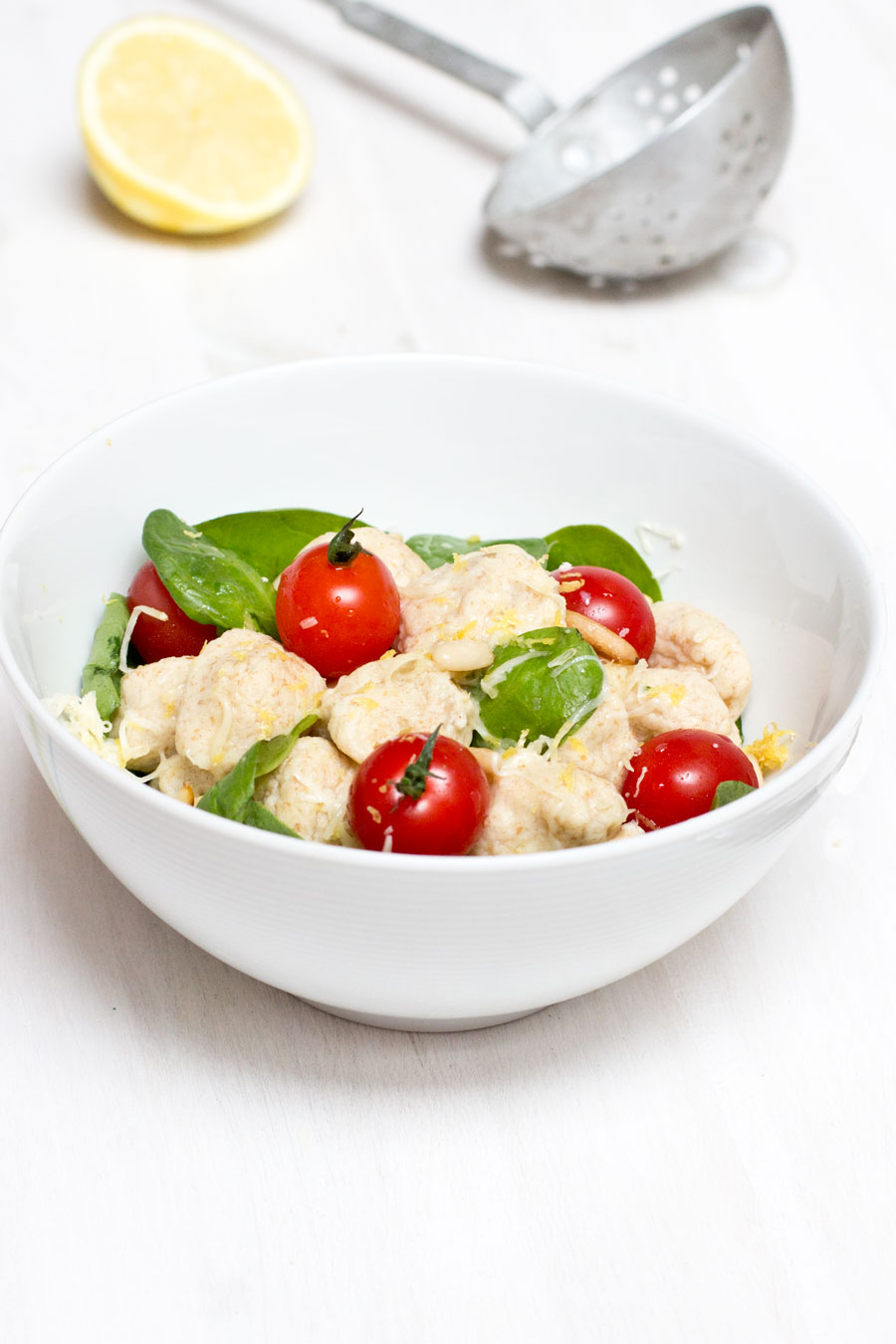 Now. Carry on!