Do you like wild garlic? I'm a huge fan as you might have noticed over the years. As soon as they start to sprout in the woods you'll find me among them picking up leaves. In the woods around Vienna around April and May you have this distinctive smell of garlic in the air wherever you go and the floor is covered in green leaves and white blossoms later on.
I had a fallout a few years back when I first got my braces and the first meal I ate was pasta with wild garlic pesto. Not the wisest of all ideas. It took me an hour to get all the green bits out of my teeth. It was a horror. Do you have a story to share around wild garlic?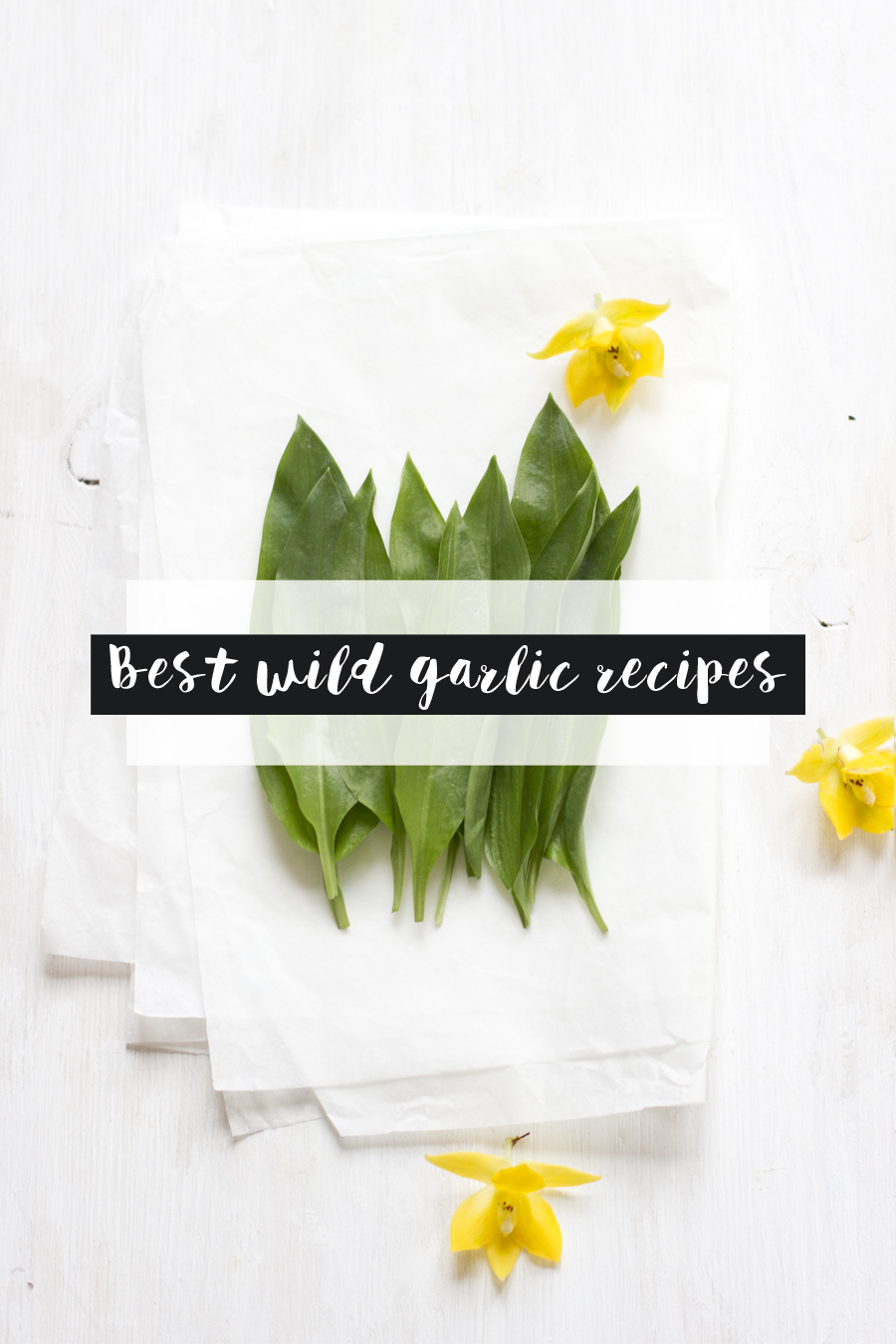 Those days are long gone and I'm enjoying this wild herb to the fullest now. Here I'm sharing my collection of the best wild garlic recipes I made over the years.
Wild Garlic Pesto

It's probably the most common and easiest way to make with bear leek. You can find my easy pesto recipe here. It's best served with pasta or even just spread on some bread.
Wild garlic bread

Speaking of bread: This herb adds some great flavor to any bread – not only spread on top. You can find the recipe for wild garlic bread here. It's just not right for your honey bread. That just tastes weird. Trust me – I tried.
Wild garlic spread

Now that I talked so much about bear leek on bread, I have to tell you about this recipe for wild garlic cream cheese. It's so delicious. I can't stop eating.
Wild garlic filled mushrooms

You might notice that this mushrooms are filled with the same cream cheese as in the recipe above. That's totally on purpose. It's just another use and makes a great starter.
Wild garlic butter

For those of you who don't like the thought that it's not garlic season all year round, this wild garlic butter might just be the solution: It will last in the fridge for weeks and makes a great addition to any meal. Yeah for more garlic flavor!
Wild garlic risotto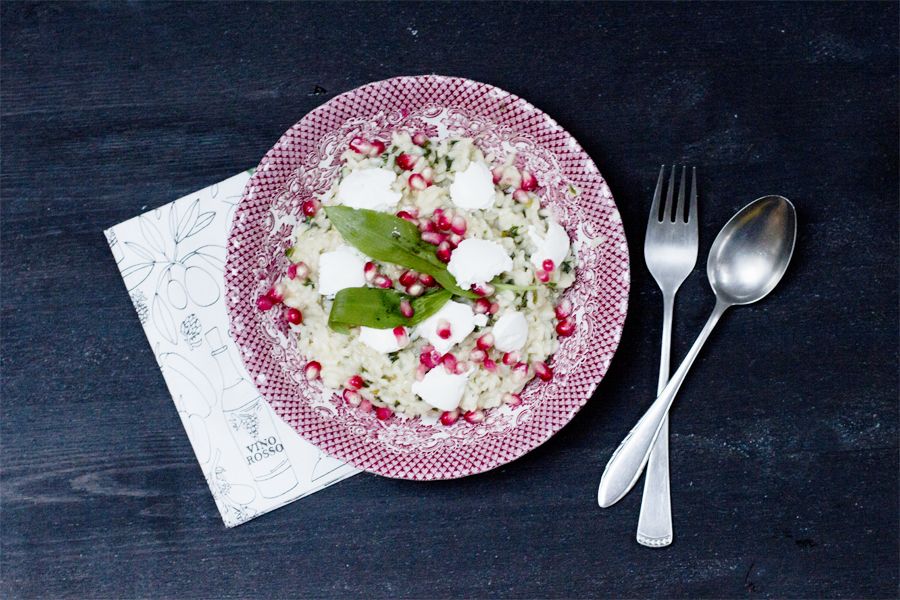 This must be one of my favorite: wild garlic, pomegranate and goat cheese in one tasty meal?! Fire up that oven and make this wild garlic risotto in half an hour.
Wild garlic gnocchi

My newest addition to the wild garlic recipe collection: gnocchi. I used to make gnocchi with potatoes until I found out that ricotta gnocchi are just so much easier and faster to make. Give it a try!
What's your favorite wild garlic recipe?
Now. Carry on!