I love spring coming around. It makes this home office lunch challenge so much easier with all the fresh herbs, vegetables and fruits that I can experiment with. It's still daunting to make recipe in less than 20 mins but I think I got the hang of it – and I try to not post only salads and sandwiches. For this recipe I used again wild garlic. To be precise I used the whole recipe from last week to make this wild garlic cream cheese filled mushrooms. You know you made something good when you reuse the recipe the next week again, right?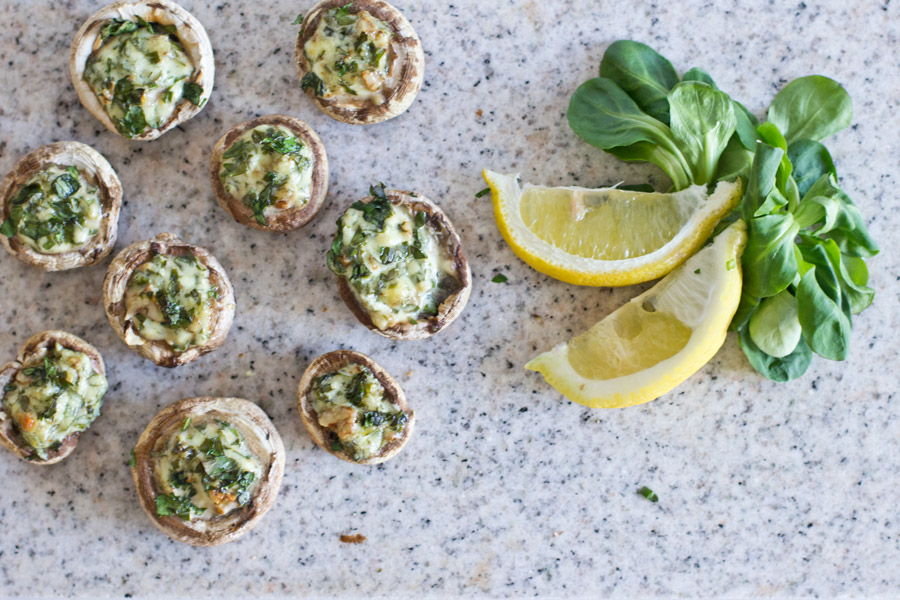 All you need is:
– mushrooms
– 100 g cream cheese
– 1 Tbsp chopped walnuts
– 2 Tbsp chopped wild garlic
– 2 slices of lemon
Preheat the oven to 200 °C. Rip the stem out of the mushrooms and put them aside. Mix the cream cheese with the walnuts and wild garlic and fill it into the mushrooms.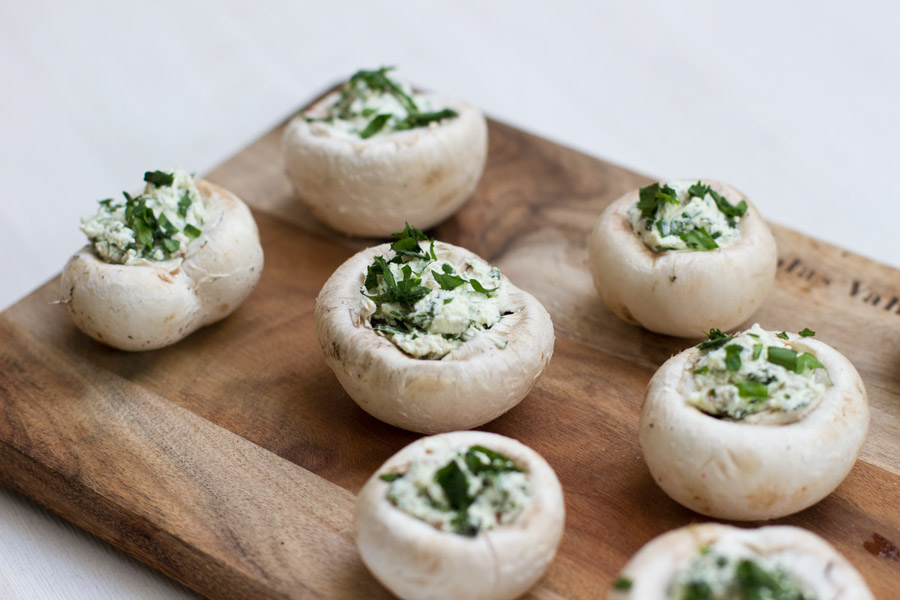 Bake in the oven for 12 mins. Squirt with a little lemon juice just before serving.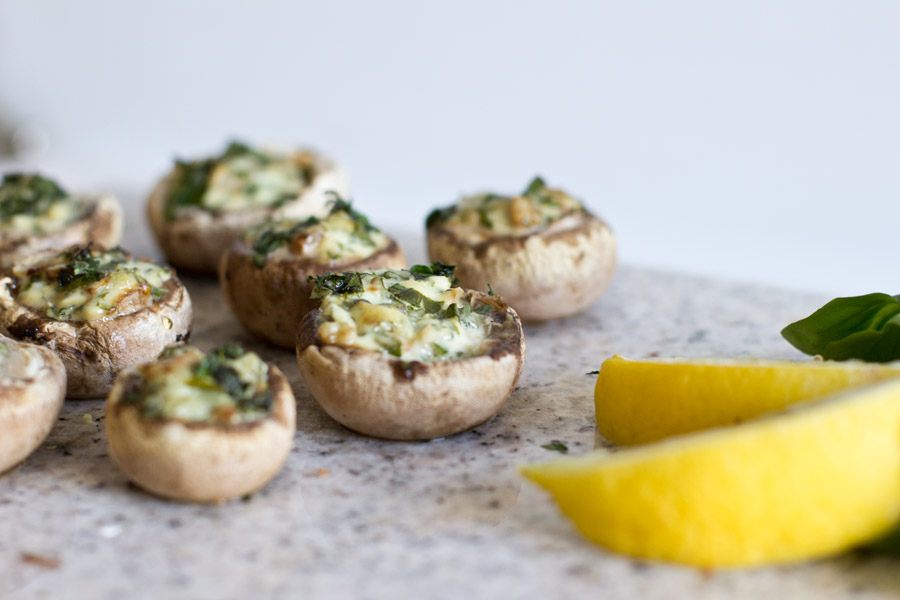 I'm very pleased with the recipes I have collected so far and the side-effect of eating healthy during my lunch breaks is not bad either.
What are you eating for lunch on busy days? Any recipes you'd like me to try out?
Now. Carry on!