Although this week has been shorter than usual (or maybe because of that) I'm already looking forward to the weekend to wind down and relax. Apparently the weather will be very nice but even if it won't I got a new corner in my home to relax. Drink some coffee and read a book.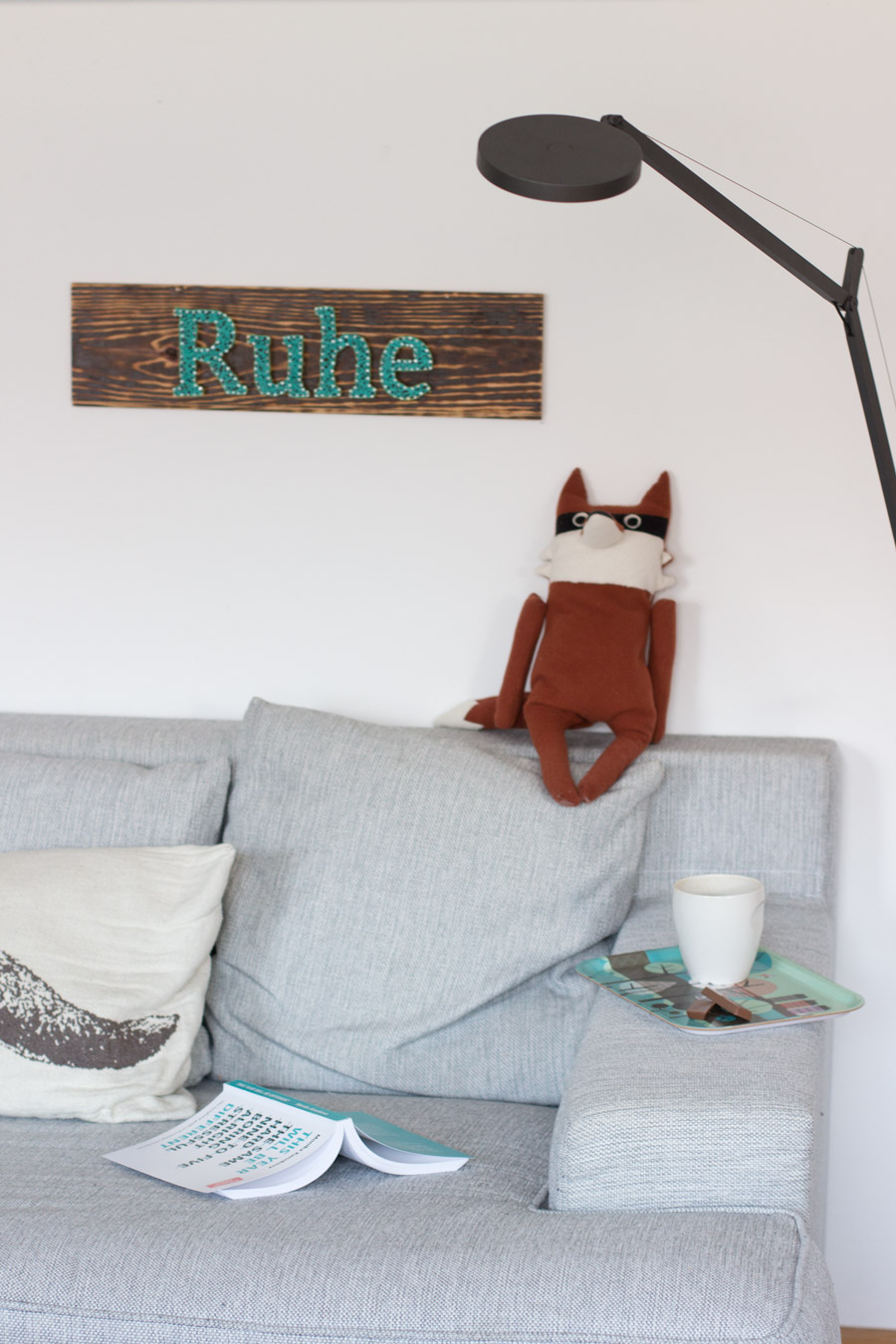 I made this string art wall decor as part of my styling job for Servus Magazin. I hung it over my couch to remind me to take a breath and relax from time to time. If you're not familiar with German (no shame there!) it's best translated with tranquility which would be a horrible word to put on a board with string art.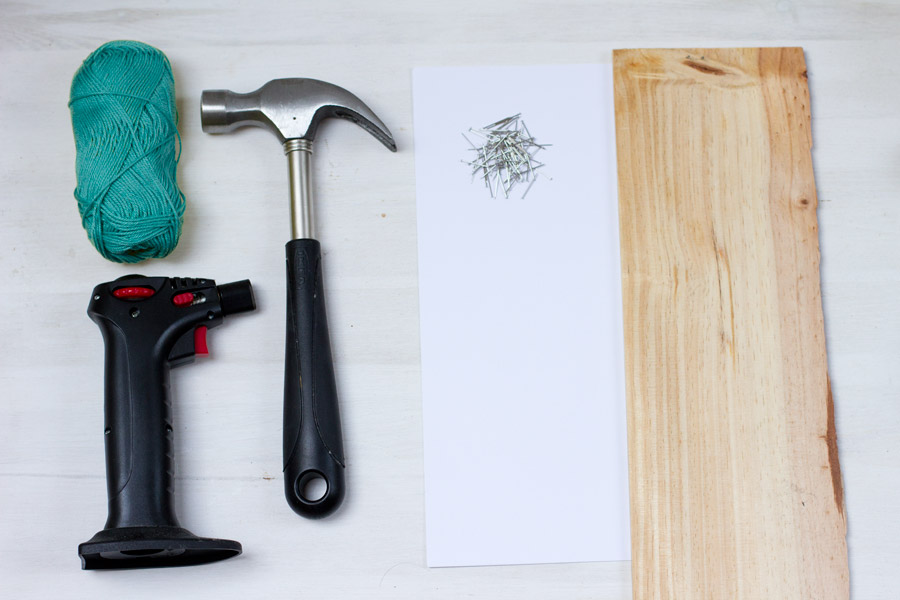 All you need is:
– a board
– a burner
– paper templates of the word
– double-sided adhesive tape
– nails
– a hammer
– thread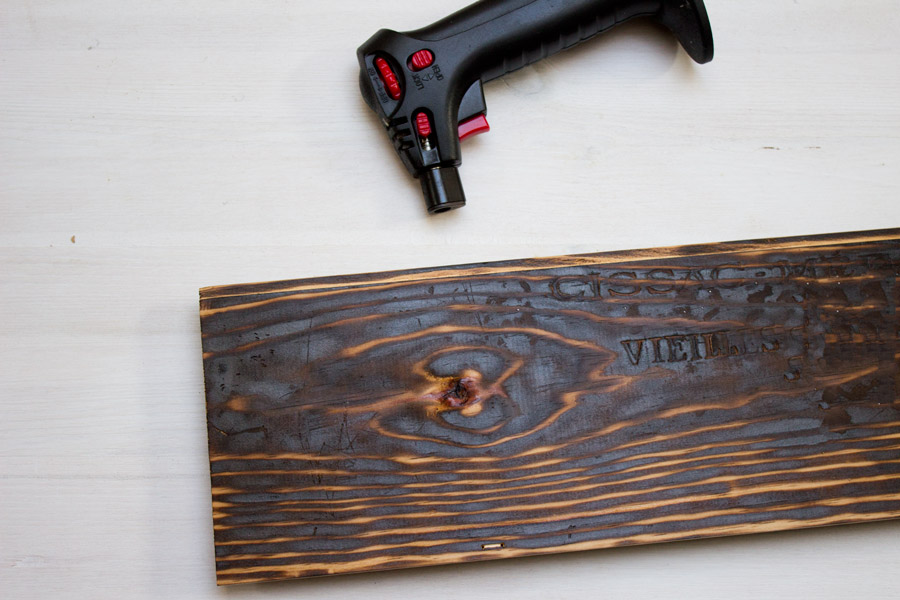 Did you see that I upcycled some wood there? It's a part of the lid of a wine crate. I love wooden wine boxes. You might have noticed here and there. I burned my wood before using because I wanted it to look more used and darker. I acutally bought this burner to make creme brulée. You just never know what you end up using your tools for, right?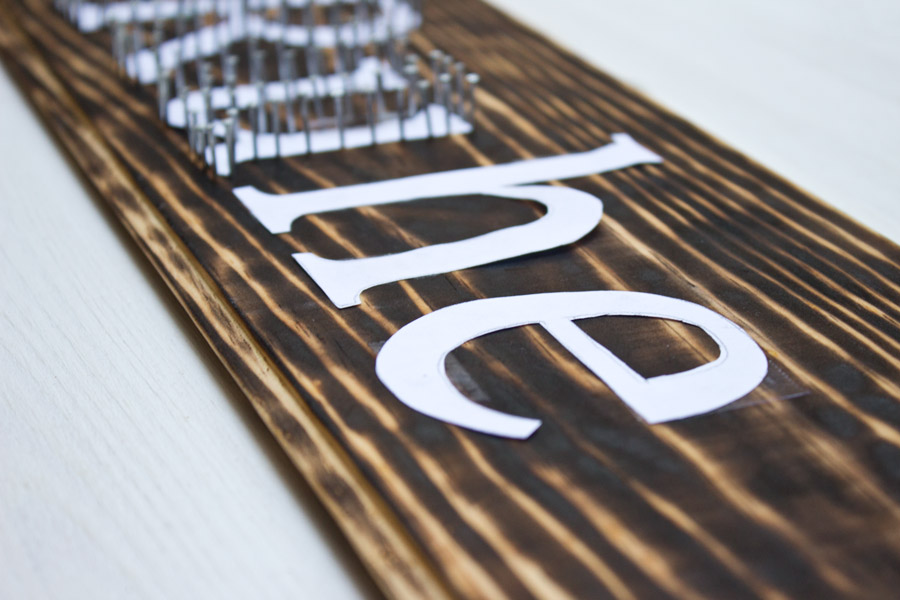 Now cut the letters that you'd like to make out of paper and stick  it on the wood with the adhesive tape. Hammer the nails around the paper letters with about 3 mm space between each nail.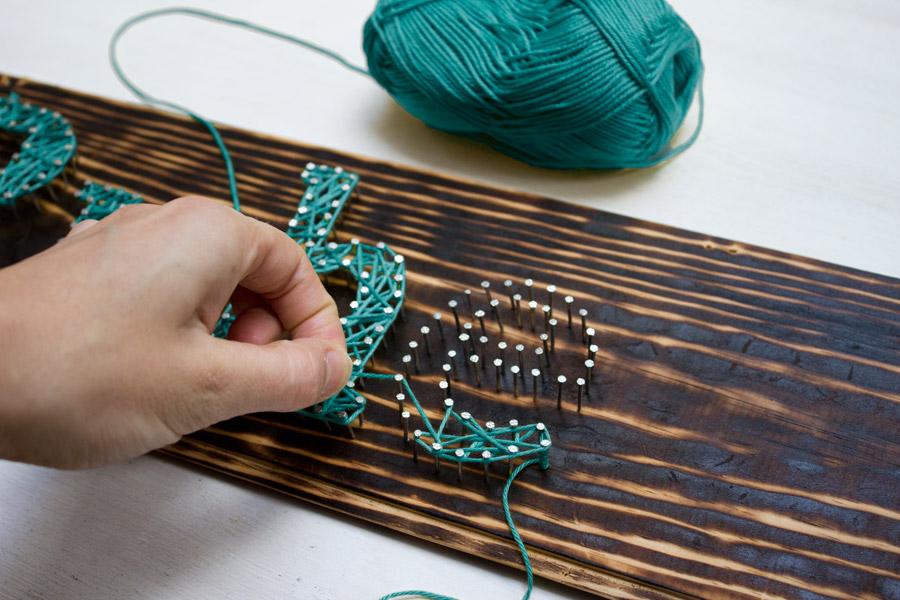 Once you're done with that. Just wrap the string around the nails and voilá! You made it!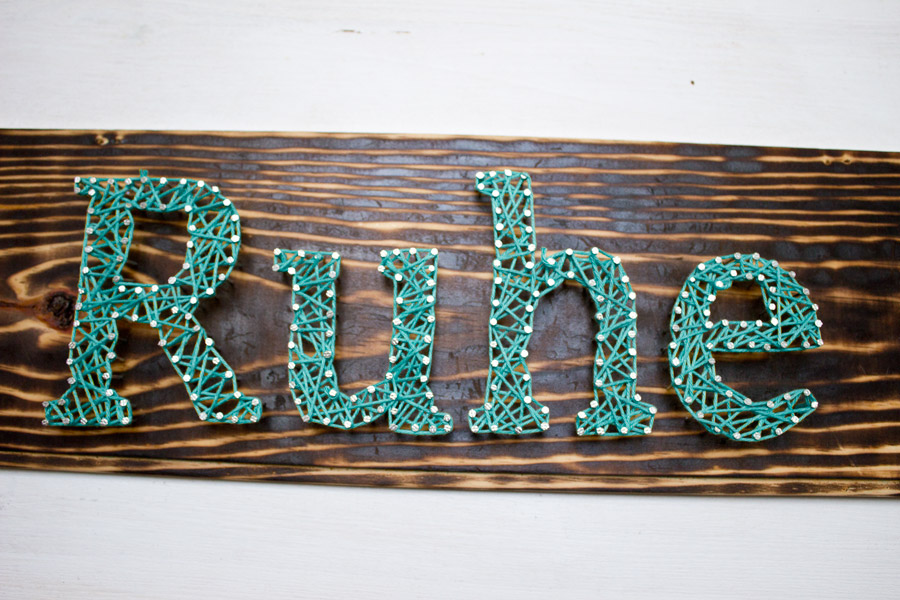 See how relaxed I look pretending to read a book? And do you remember this fox I made? It normally sits in my bedroom but I thought I change it up a little bit.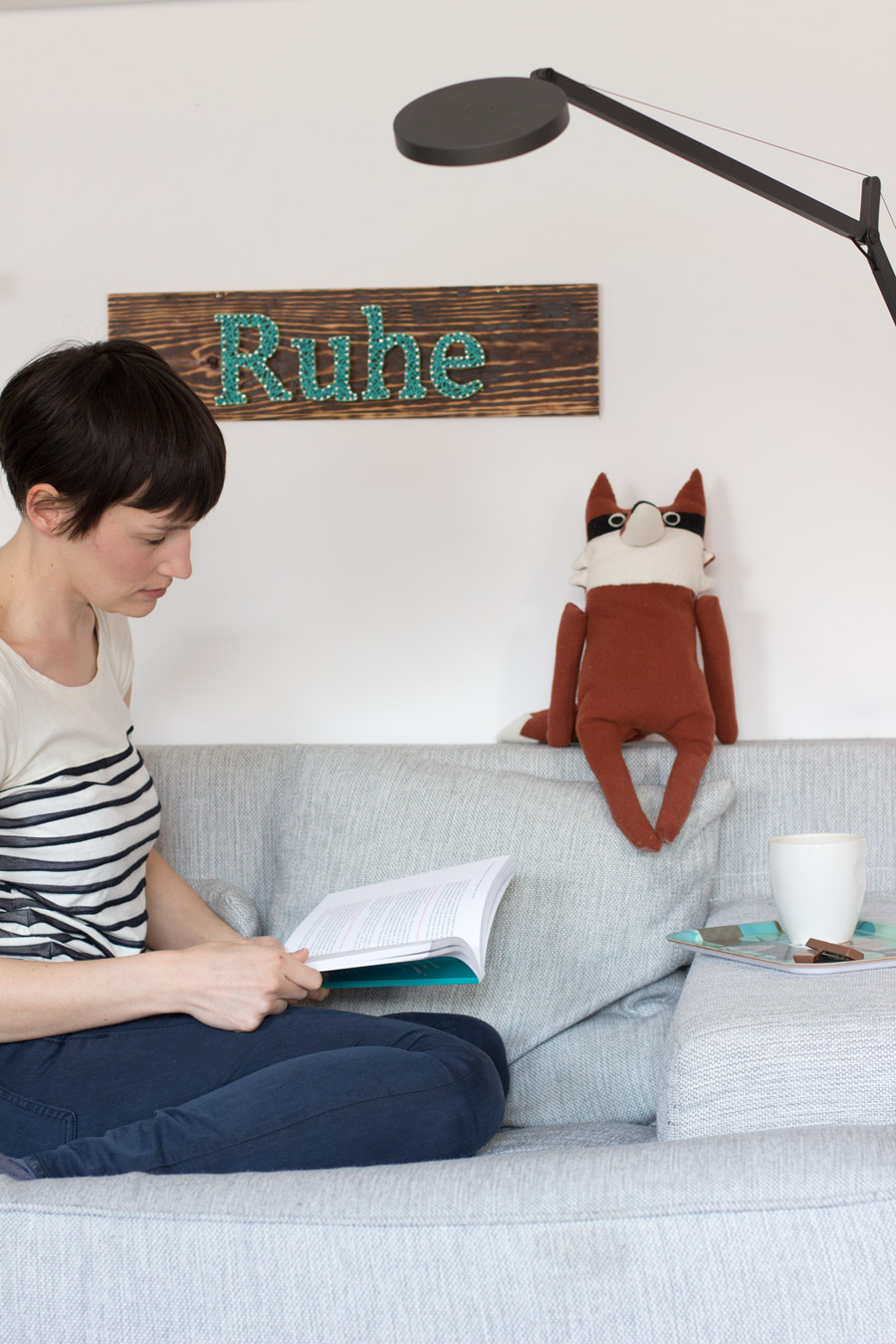 At the moment I have a hard time crawling out of bed. I feel so tired that I drink coffee in the morning (normally more an afternoon-routine for me).
Do you feel the same? How do you recharge our batteries?
Now. Carry on!