I told you in my "Goodbye 2014" blogpost that you would see much more DIY posts with concrete in this blog. You probably didn't expect me to be so quick on working on my resolutions? Well, you're right. I have been working on this project last year in December, when I invited Anna and Kerstin over from We Love Handmade for a crafternoon to work with concrete and eat muffins and chat. It was so much fun and we made quite the selection of different tutorials and results that we reveal throughout this next few weeks.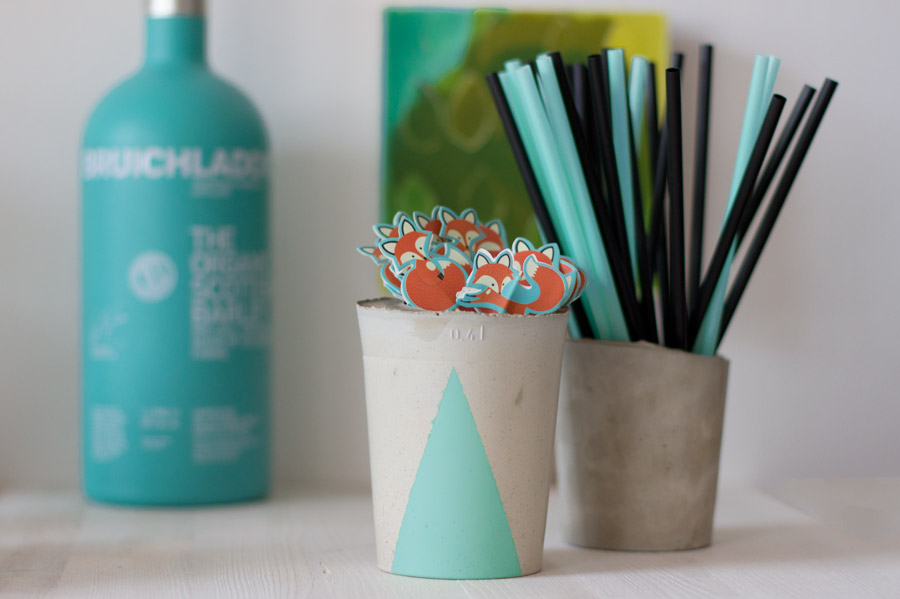 First up is one of the easiest things to make when you're just starting off with working with cement yourself: concrete cups!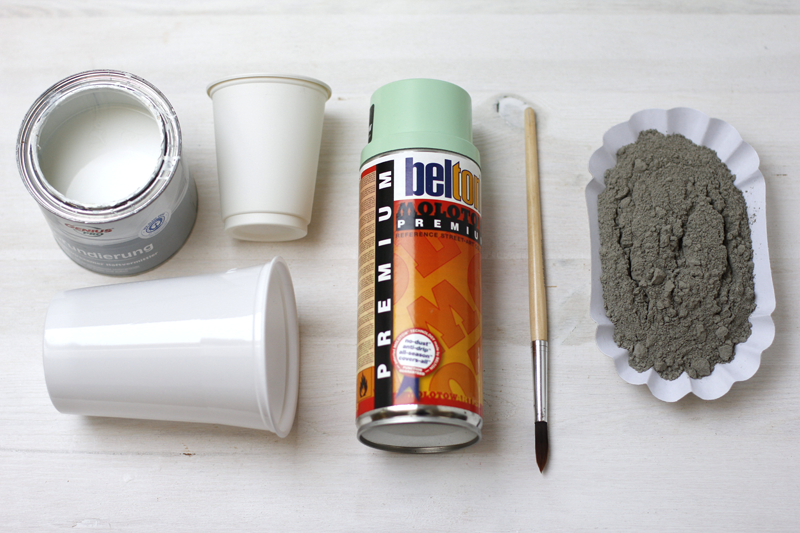 All you need is:
– 2 different sizes cups (one 0,4 l and 0,2 l size)
– 2 parts cement
– 1 part water
– a bowl
– a spoon
– some weighing objects like more water or stones
– painter's tape
– spray paint and/or paint
I made a Skillshare class about working with cement that shows you in detail how to make these.
Put the cups on your working bench and mix the cement like it says on the packaging. Fill the bigger cup 2/3 with concrete and push the smaller cup in. Weigh it down with some water or little stones, so it's fixed and won't move. As we used quick cement it hardens within 20 mins. Then remove the cups (cut them open) and let the concrete dry overnight. Now add the painter's tape on where you don't want the paint to go and paint some geometrical shapes. Let that dry as well and voilá!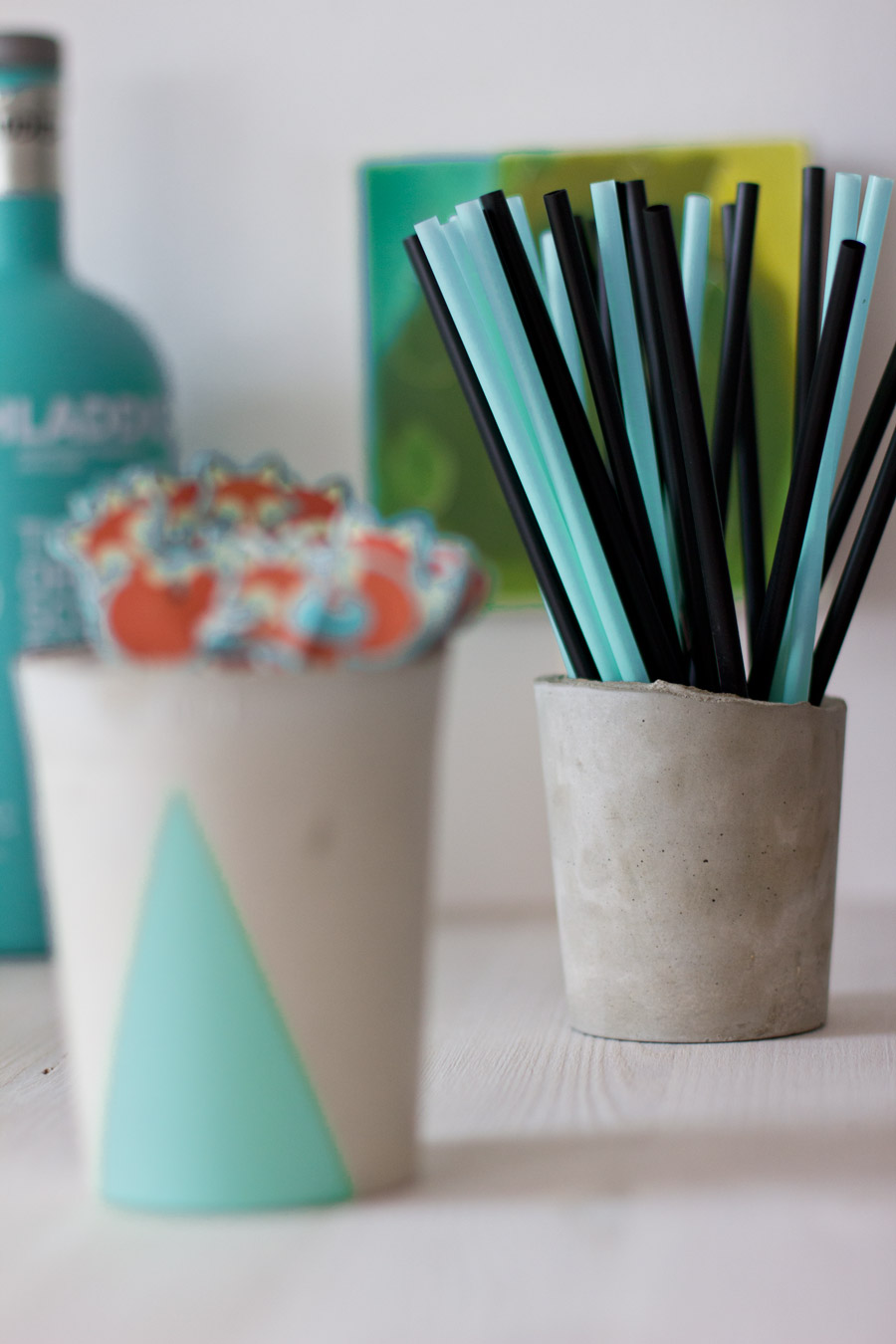 You just made some beautiful concrete cups.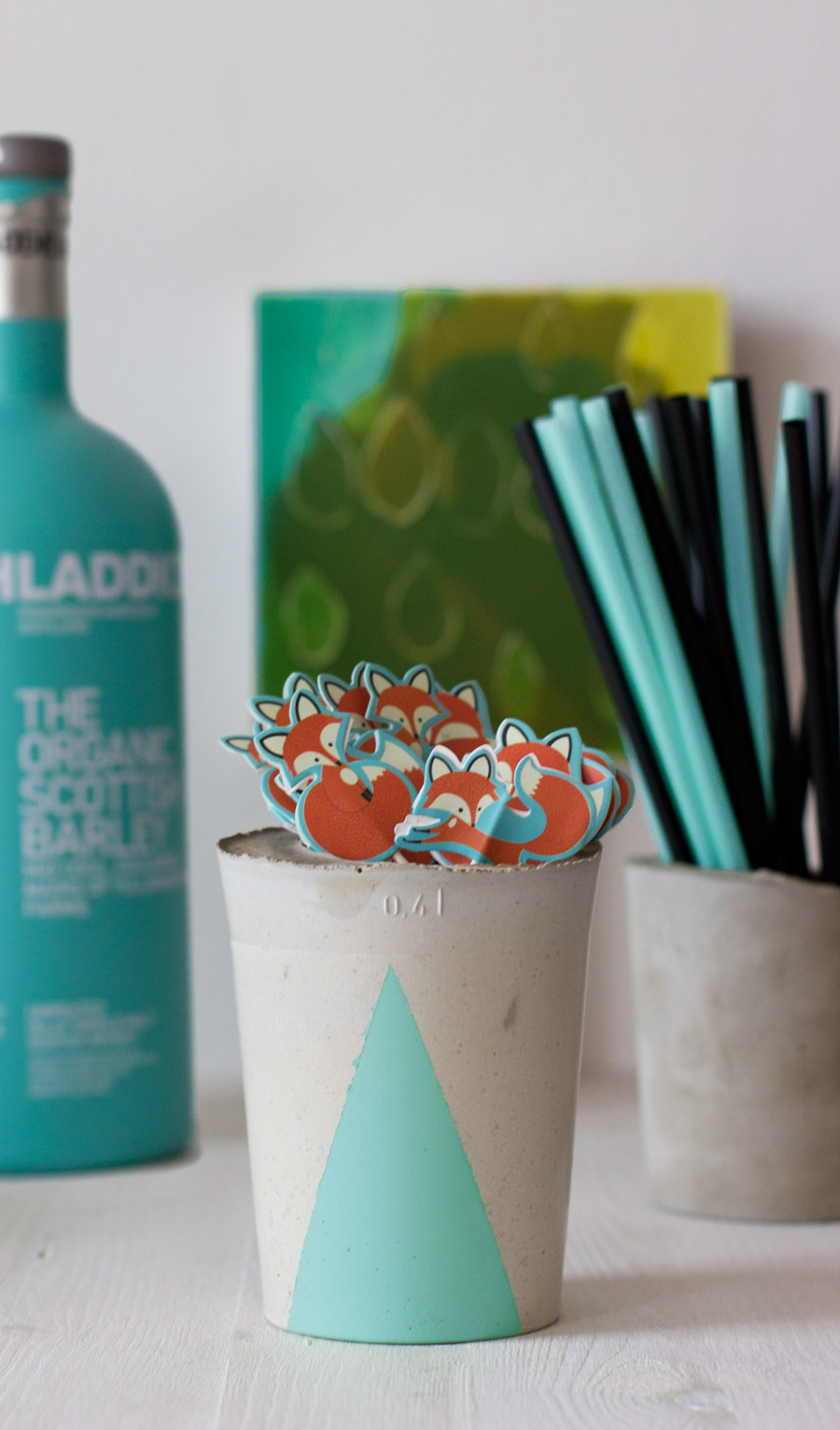 You can now use them for office supplies like we styled for the We Love Handmade post (see more pictures on their blog) or plant some succulents in them. Or use them as a candle holder.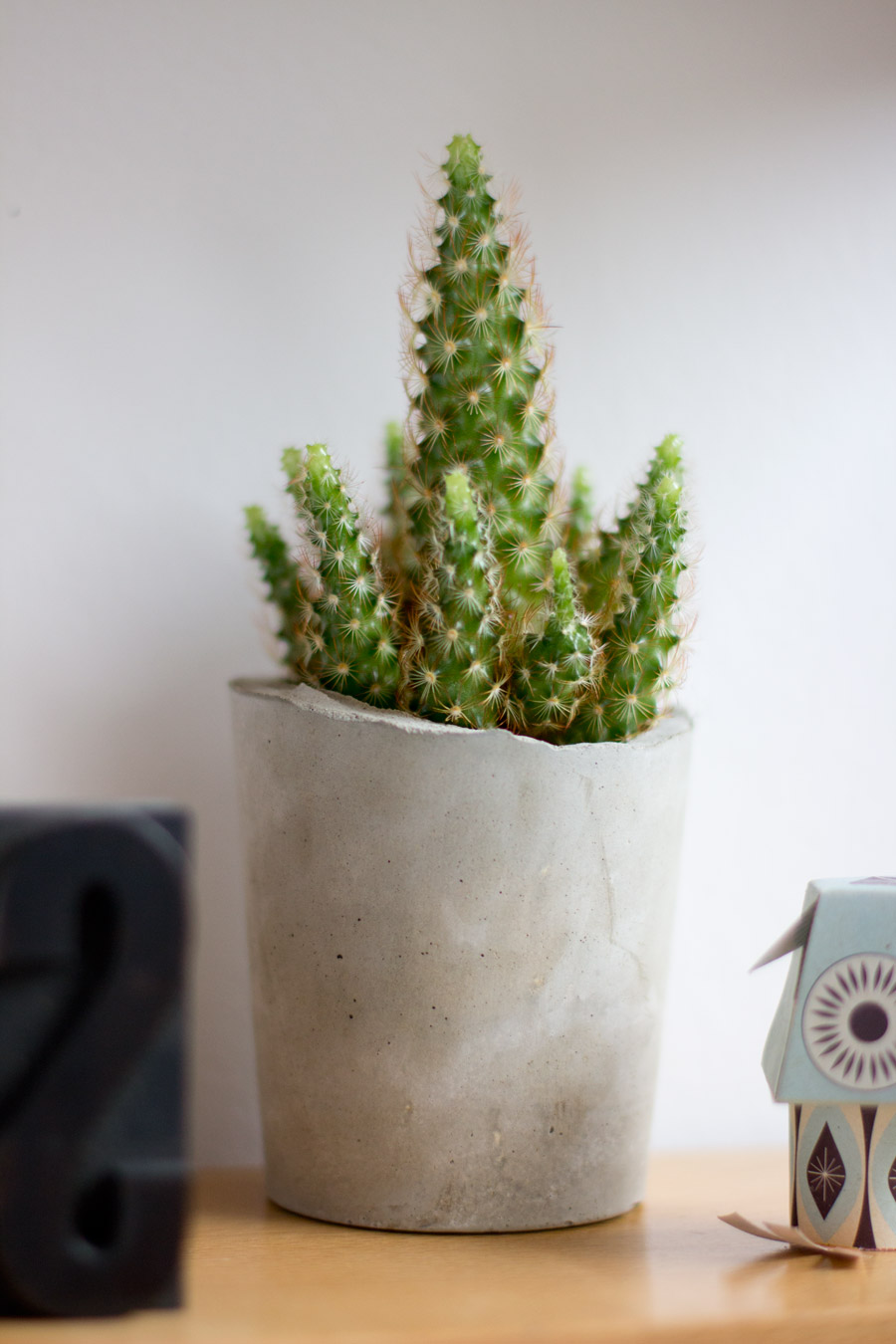 There are now limits to your creativity. What would you use them for?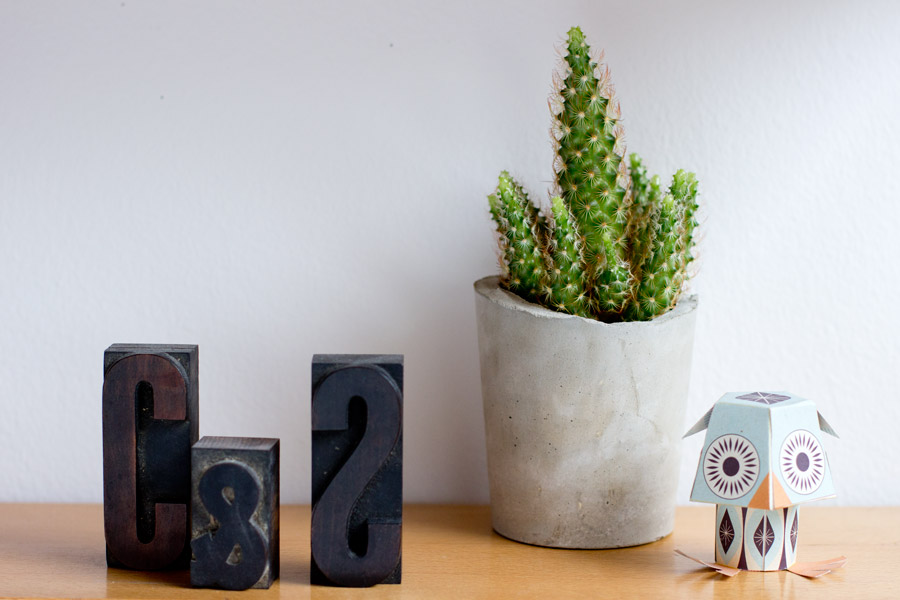 Now. Carry on!