This series of home office lunches has become one of my favorite traditions yet. It's really fun to come up with healthy fresh recipes and eat them right in my lunch break. This recipe today is one of the easiest and most delicious contribution yet. I just write this while the clean licked plate sits just next to me. I wish it would just magically refill itself.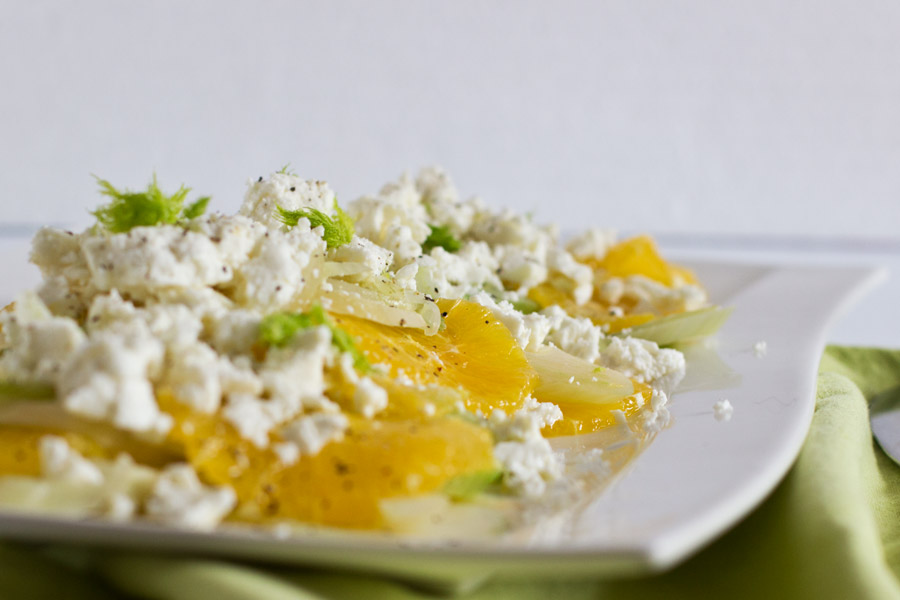 The trick to easy recipes with only few ingredients like this is to choose fresh, seasonal and ripe produce. I try to by local and bio vegetables and fruits and it makes me more considerate.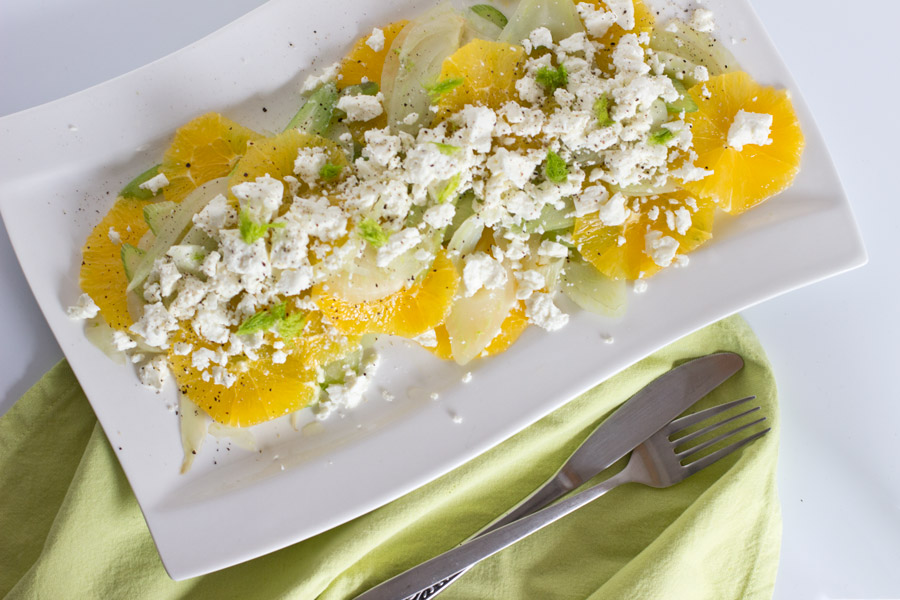 All you need is:
– 1 fennel
– 1 orange
– a handful of feta cheese
– salt and pepper
Cut the fennel into slices and put them in a pot with salted cooking water. Boil for 3 mins. Meanwhile cut the orange into slices as well and break the feta into pieces. Put the fennel and orange on a plate and sprinkle the feta on top. Season with a little salt and pepper and that's it.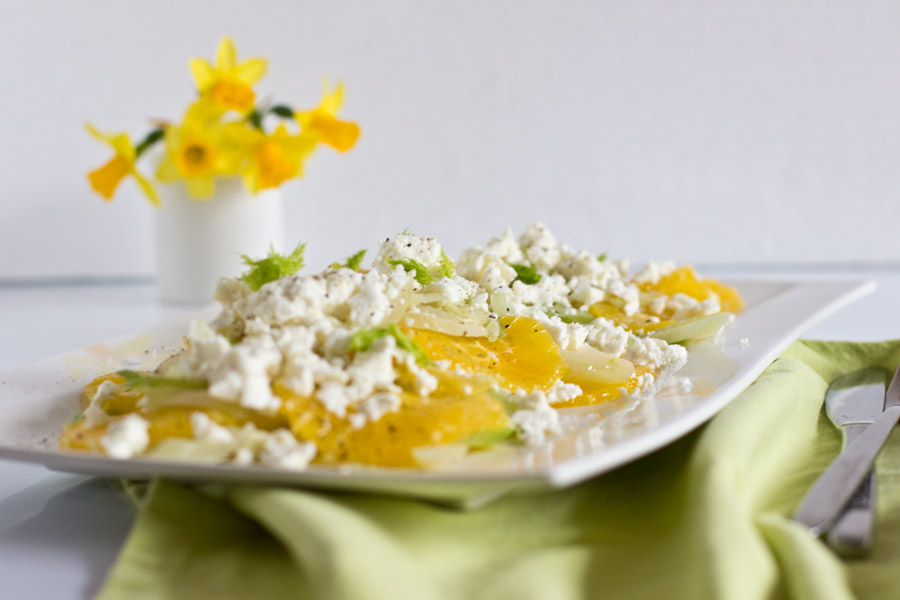 Look at the fresh colors. Doesn't it look appetizing? What's your favorite easy lunch recipe? Anything you'd like to share?
Now. Carry on!