Following last weeks DIY project, I wanted to share another concrete project with you. This little planters I made are the result of my ongoing love for pots and planters (which you might have noticed on Pinterest).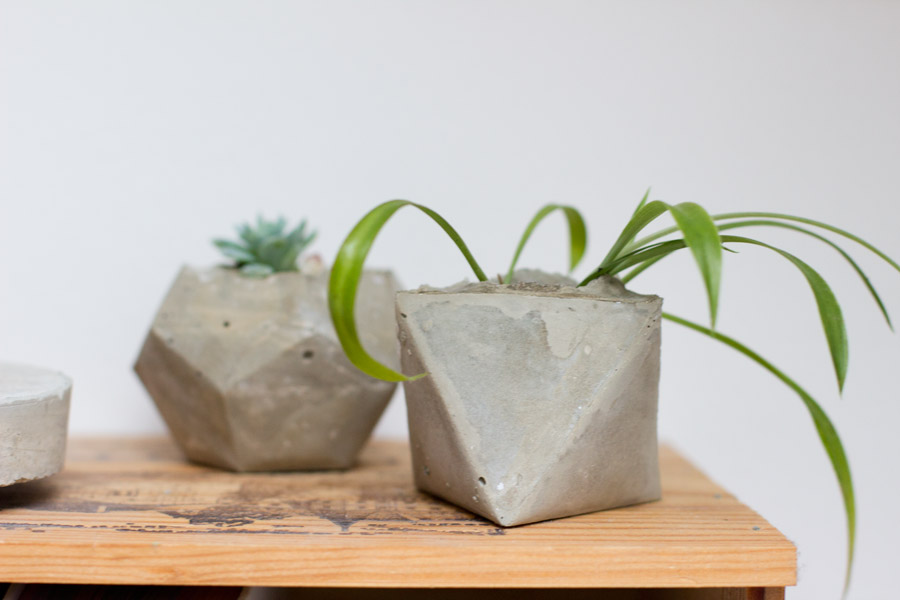 I'm tired of all the 0815-pots that my plants have to live in. I wouldn't want that if I were them. So I made it my mission to build them new homes. These geometrical concrete planters are the first I made.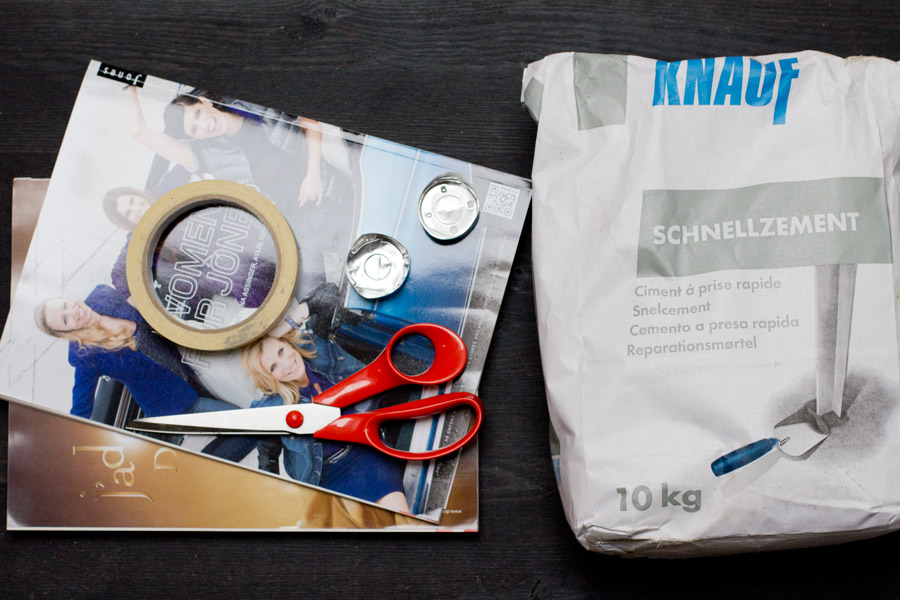 All you need is:
– magazines for the thick paper of the cover and back
– scissors
– 2 empty tea light holder
– painter's tape
– 2 part cement
– 1 part water
– a bowl
– a spoon
If you've never worked with cement: I made a Skillshare class explaining the do's and don'ts and showing how to mix it and make something cute. This will get you started.
Download the templates for the planters here. I used the templates for the Octahedron and the Dodecahedron. Now stick the printer paper on the magazine cover and cut them out. Fold them according to the template and stick them together.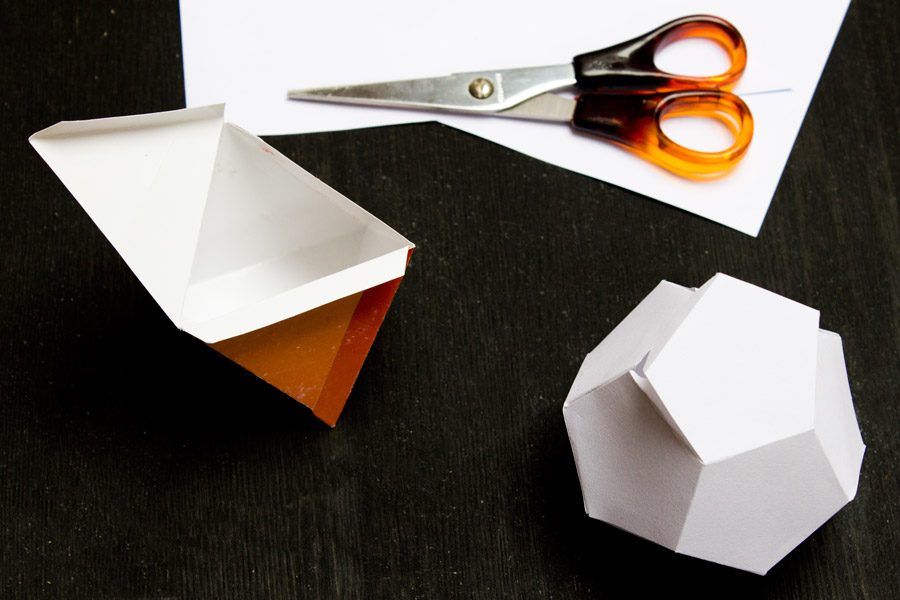 Now support all the folds with painter's tape to make it more stable. Put them on your work bench and mix the cement as described on the packaging. Pour the mixture into your geometrical shapes and push in the tea light holder. For the Dodecahedron I made the walls higher with some more magazine paper, so the whole gets deeper. Put some small stones or something other heavy and small into the mold and wait until it's dried. As I used quick cement it only took half an hour. Now take the shapes out of the molds (rip the paper) and let them dry overnight. Voilá! Your geometrical succulents planters are done!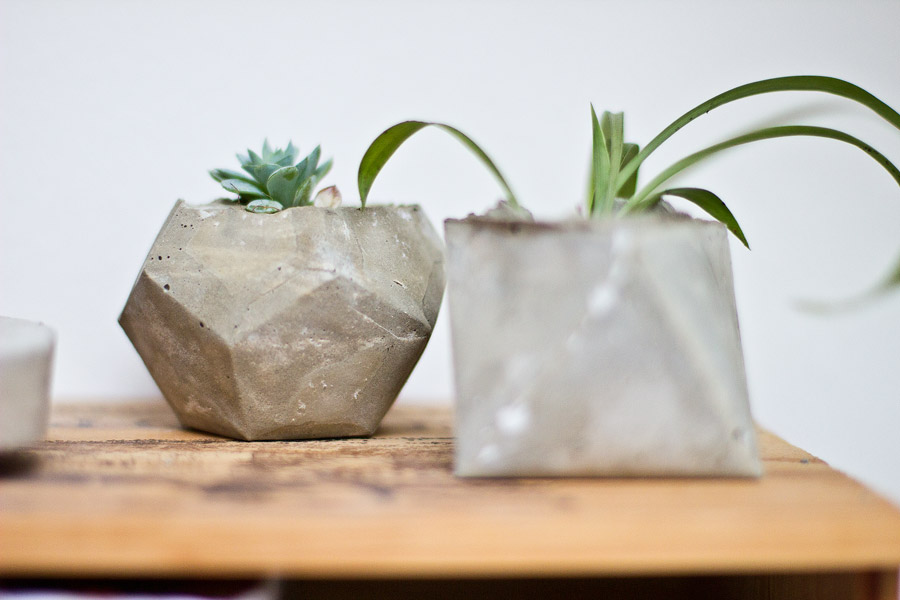 Don't plant plants that need a lot of water as the concrete will soak up the water and might become soft. Succulents or cactus are perfect.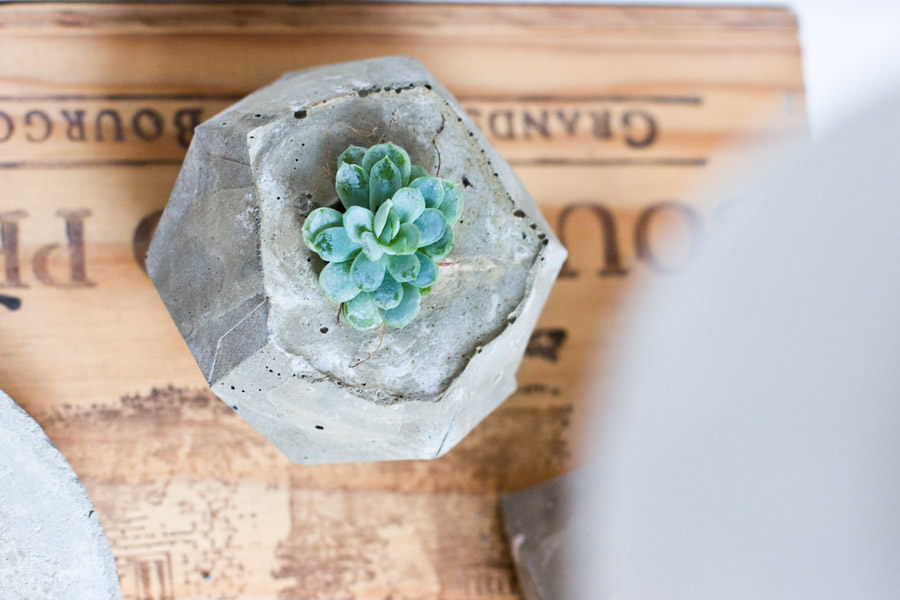 What do you think of this little eye pleasers?! They are my favorite new decoration and I still think about what else I could use them for besides planters. Any ideas?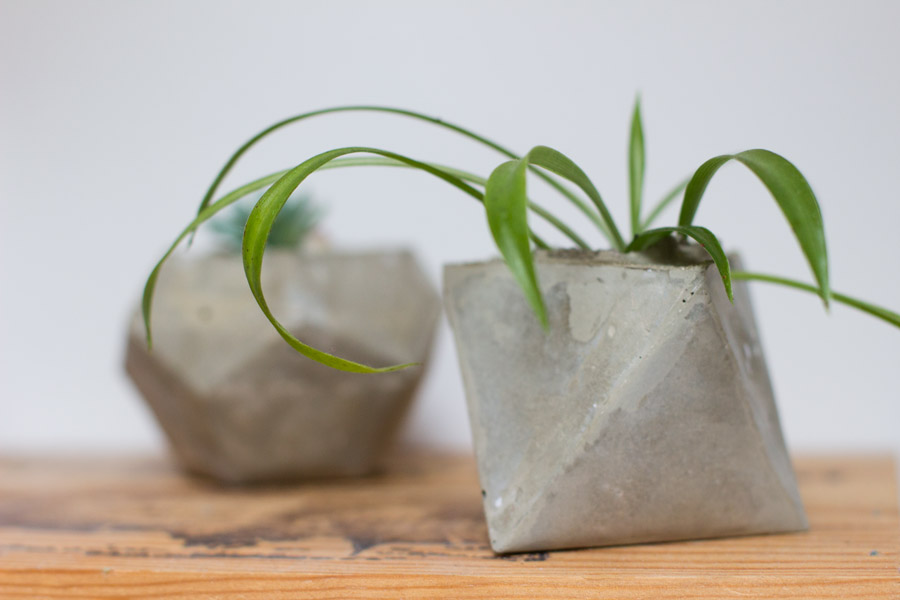 Now. Carry on!