Valentine's have me always inspired. Something about celebrating love makes the muse come over and hang out with me. She leaves right before Valentine's Day. Luckily. Because it would be pretty awkward with her around when we have a romantic night.
So over the years I created many love-themed DIYs that I want to share here again for you to make for your Valentine. There's nothing better than giving a handmade gift – nothing says more: I love you.
So try one of these 14 Valentine DIYs this week and surprise your love.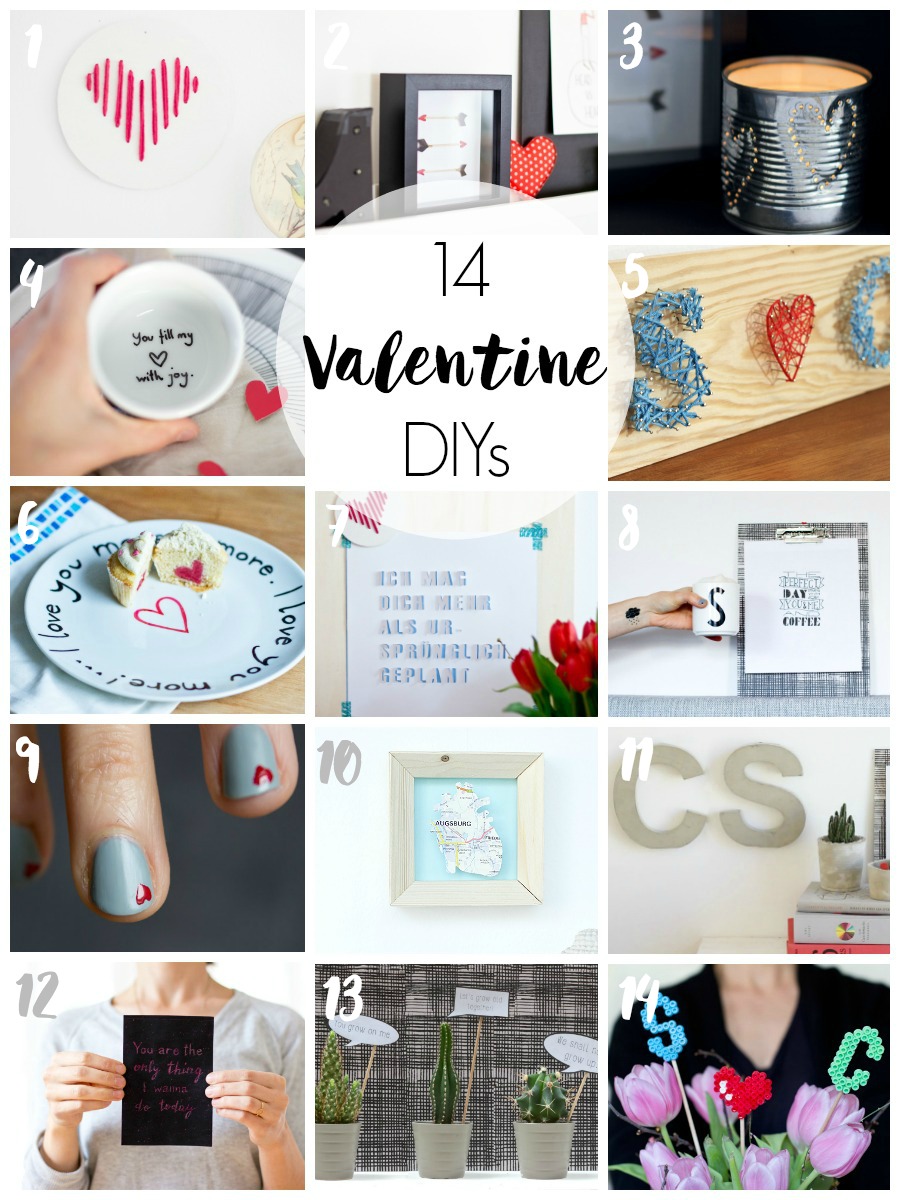 1 | This embroidered wood plaque that says more than words
2 | Displaying the arrow's of cupid's armor
3 | A simplistic metal candle holder that makes every heart shine
4 | A hidden love message that becomes visible after finishing the cup of lovely prepared hot drink
5 | Nail art with the initials of you and your love
6 | A love plate that goes perfectly with the cup or on its own
7 | 3D typography love messages that's not too cheesy
8 | A free printable if you feel the same as me: the perfect day starts with your love and coffee, right?!
9 | Make this minimalistic nail art. This makes holding hands even cuter.
10 | Have a place where you first met? Make a heart-shaped display to show it off!
11 | Make your initials as concrete letters to hang or display
12 | A cheeky love message that speaks from the heart: You are the only thing I wanna do today
13 | Let your succulents and cacti do the talking with speech bubbles – free printable included
14 | Up your flower bouquet with some iron beads love message
So which one is your favorite? I still love the cacti that do the talking – I haven't redecorated them since I made those. Shouldn't we all say more: I love you?
Well maybe I don't. My boyfriend can't really complain that it's unsure if I love him or not. But a little appreciation now and then doesn't hurt.
Now. Carry on!