For almost a year I have been using  homemade shampoo now. I started making my own because I got more and more unsure about the whole ingredient list that I can't read (or interpret) properly. Due to scandals about health issues that result from some of these ingredients and my determination to reduce waste in the bathroom, I thought I give making my own shampoo a try. In conclusion, I was looking for a shampoo that:
is perfect for my type of (thin) hair

is organic and sustainable

with understandable ingredients

has a good smell

and is not too expensive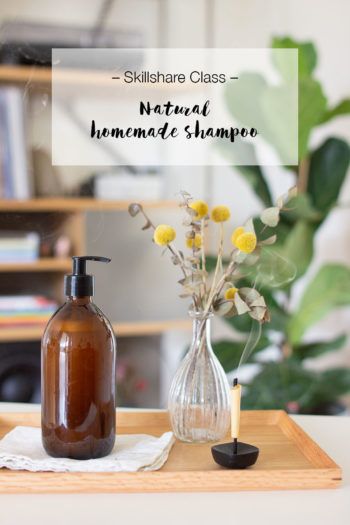 I researched a little, tried a few recipes and finally, I'm super happy with the final result: With this natural shampoo I get super-shiny and healthy hair. As probably anybody out there, I'm quite fuzzy when it comes to my hair. They are an important part of my appearance and therefore I didn't want to compromise on anything. Plus: now I know exactly what's in it: it's not harming the environment and great for my hair and body.
To teach you how to make your own homemade shampoo, I created a Skillshare Class. I made this class (and not a youtube video) because I didn't only want to show you how to create it. I also want explain in detail what the ingredients are and what effect they have on you, your hair and the environment.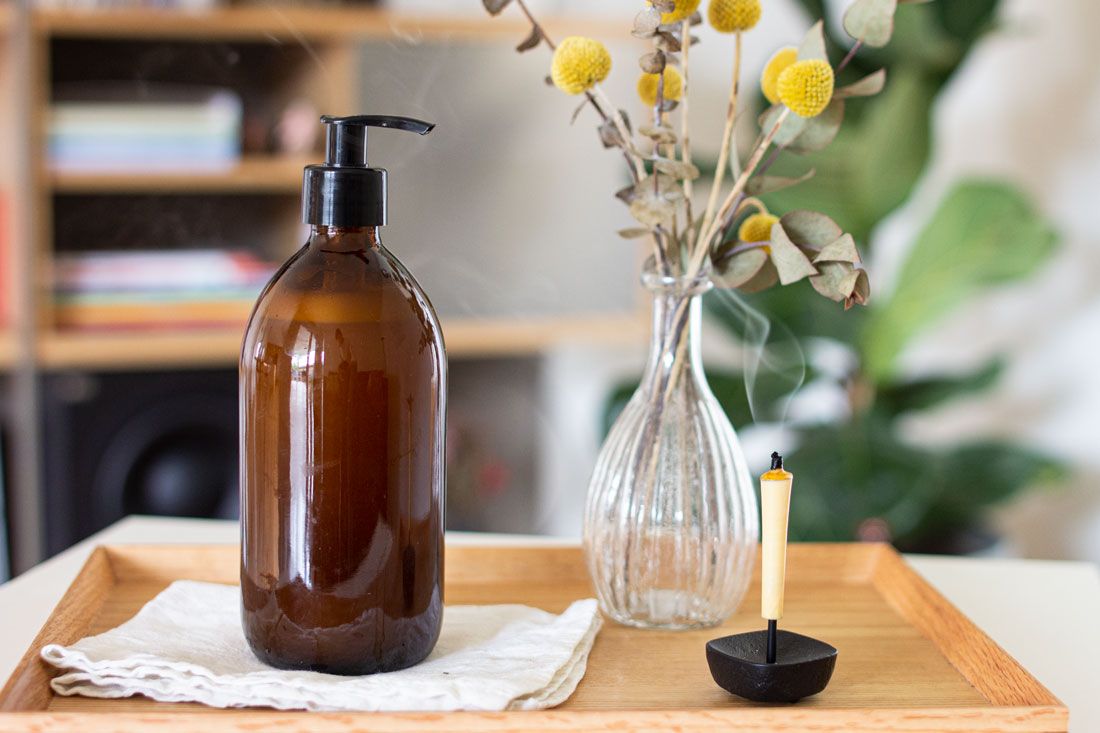 Over the year I've been making my own homemade shampoo, I tweaked the recipe here and there a little to get a shampoo I like to use: something that's great to the touch, foams strongly, smells great, easy to make (in 15 minutes!) and makes my hair strong and shiny. It seemed like a lot to ask but I didn't want to be too much inconvenienced with my natural shampoo and body wash. It seemed like a lot to ask but I'm really, really surprised how easy it is – and cheap. Go try making your own homemade natural shampoo!
If you are from the EU, I also recommend ordering the supplies from Naturkosmetik Werkstatt (this is not sponsored!). I'm honestly very pleased with the quality of their products, service, quick shipping, and they even recycle old packaging to send out the packages. So it helps reduce your environmental footprint when ordering the ingredients.
Have you ever tried making your own shampoo? Or any other beauty products? What else would you like me to make? Let me know in the comments!
Now. Carry on!