*Sponsored by Desenio – discount code at the end of post
Poster stores are a great way to get affordable (and adorable) art for your home. However, I always feel uncomfortable with the fact that many people's home or at least wall art looks just the same. I love their inspiration picture galleries and the assortment is big – so the chances that you actually have the same with somebody else might be slim. But still. It bothers me.
So I came up with an idea to make my poster unique: with embroidery. I got the idea for this from another poster of theirs. I looked long and hard what I could embroider on it that I really liked and found this line art face by Ninhol. Isn't that beautiful? I made a template in the exact size I need that you can download here.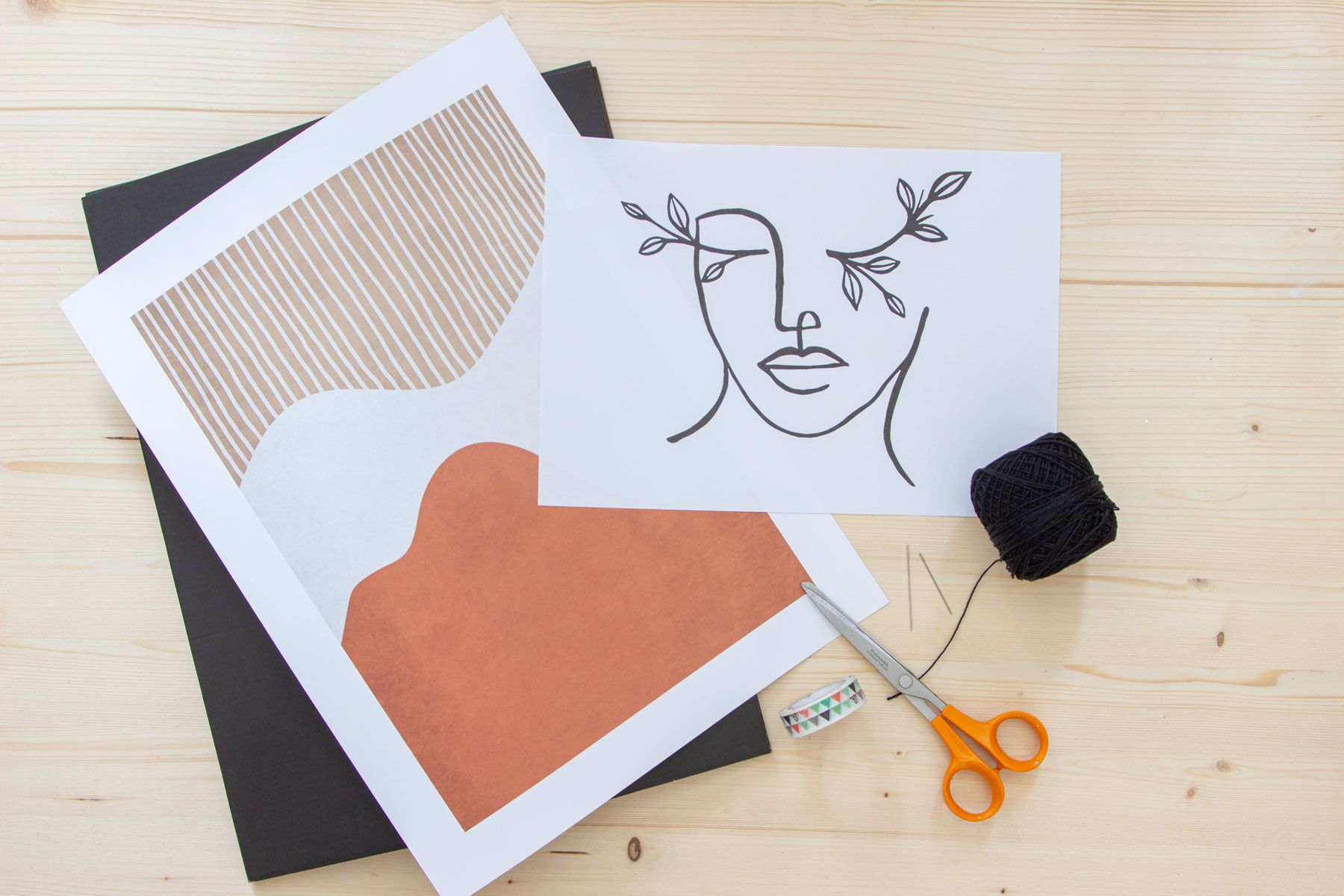 For the embroidered poster you need:
a poster (mine's the size 30×40)
a board (something that can get tiny holes in it)
a pinning needle (pointed!)
a embroidery needle (blunt)
black embroidery floss
scissors
Washi tape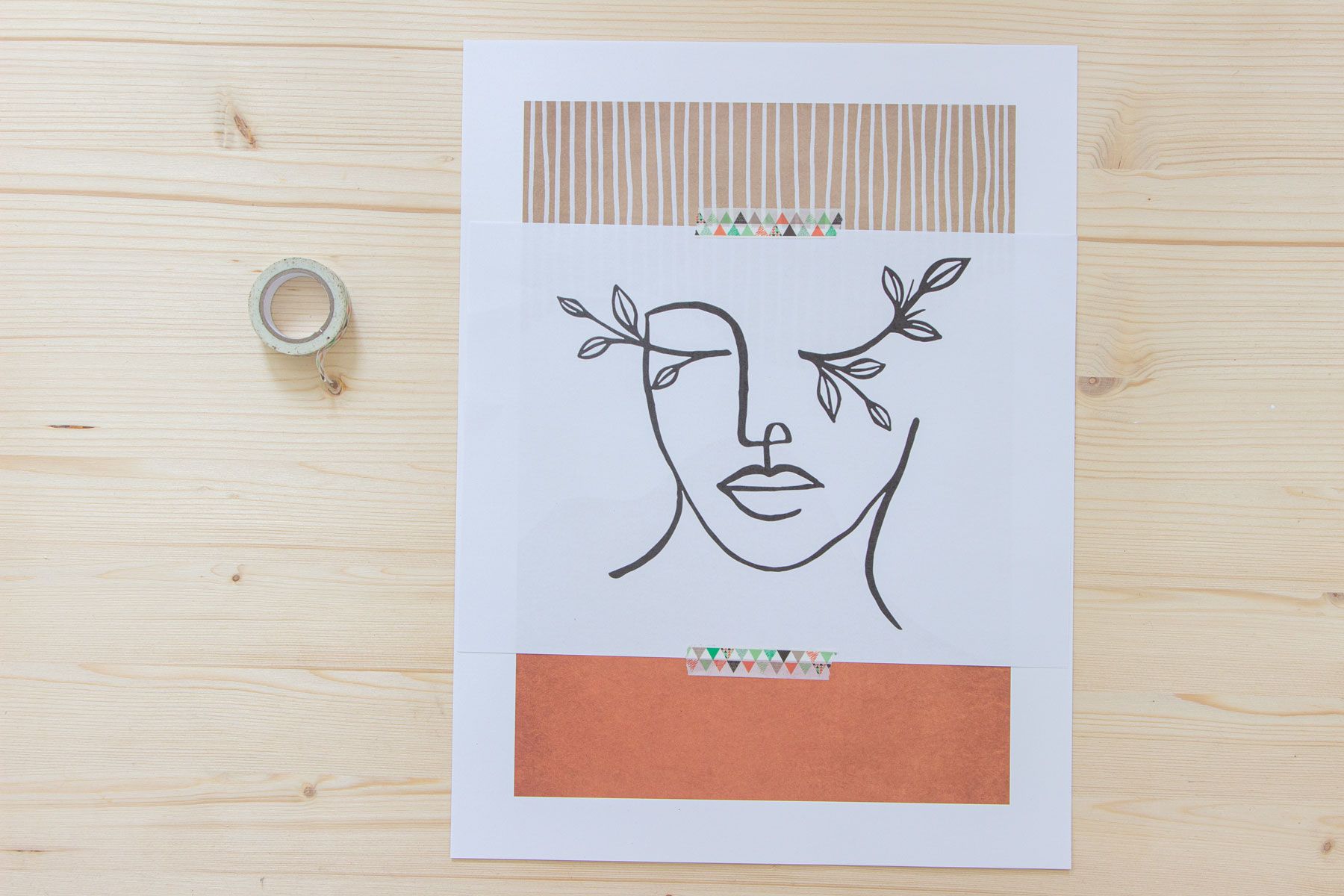 To create this art DIY, print the template and stick it on the poster with some Washi tape. Place it on your cutting board.
Then take your pointy needle and stab holes along the lines of your art through the poster. I made holes at a distance of 0,5 cm or 0,2 inches. Carefully peel off the template once you're done. You should see the imprint as holes now. Take your embroidery needle and floss and do a backstitch all along the lines. Using the pre-punctured holes as reference where to lead the needle.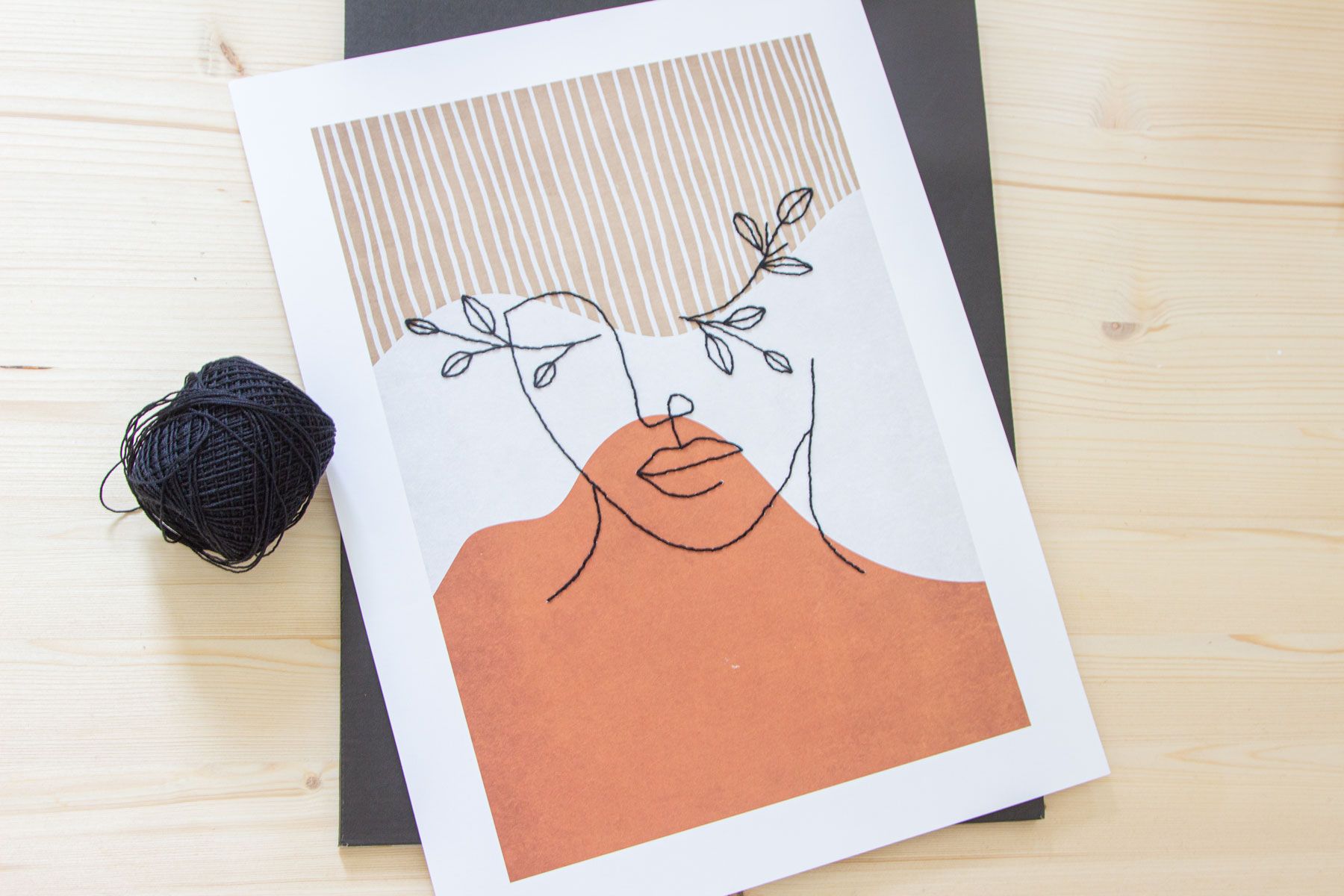 This might take a while but it's quite meditative. See above what your finished product should look like.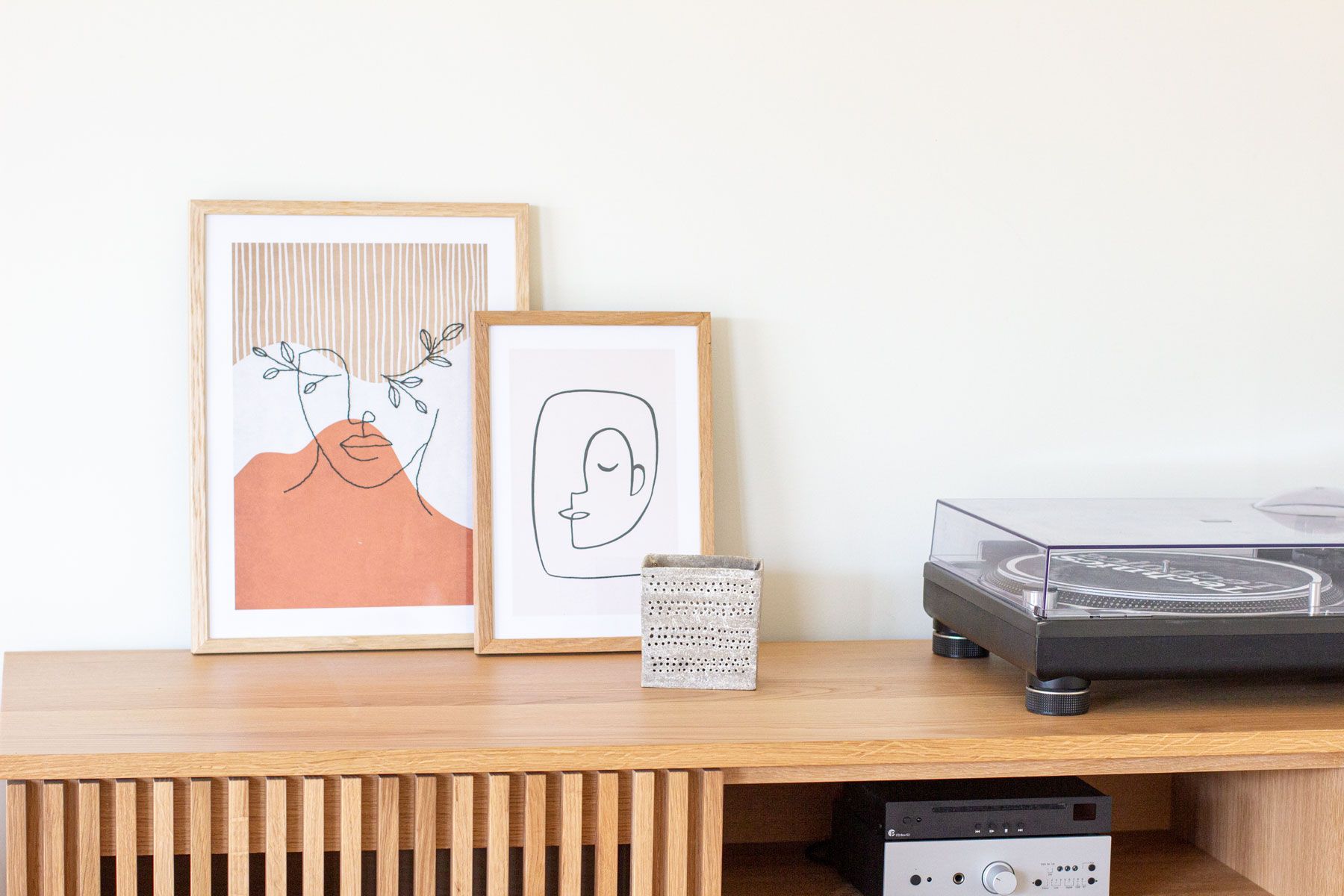 Then it's time to style it like I did on this sideboard in our living room. For your reference here are the posters Abstract Shape and Lines and Abstract Line Face No 2 What do you think? I'm quite smitten with it (when am I not when I create something) and I even got a compliment from my boyfriend. That's rare. He's a harsh critic when he doesn't like something. Usually my DIY stuff ends up in my home office where he doesn't have to look at it. Life's tough. But at least I'm surrounded by my beloved creations while I type this.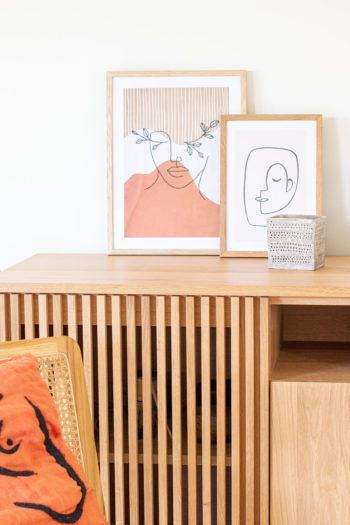 I ordered again at Desenio (you might remember my first poster post from here) because not only do I love their collection but all their wooden frames are from FSC Certified wood and harvested with the EU Timber Regulations. The posters also produced in Sweden in a sustainable paper mill. Also most of their production (56%) is in Europe.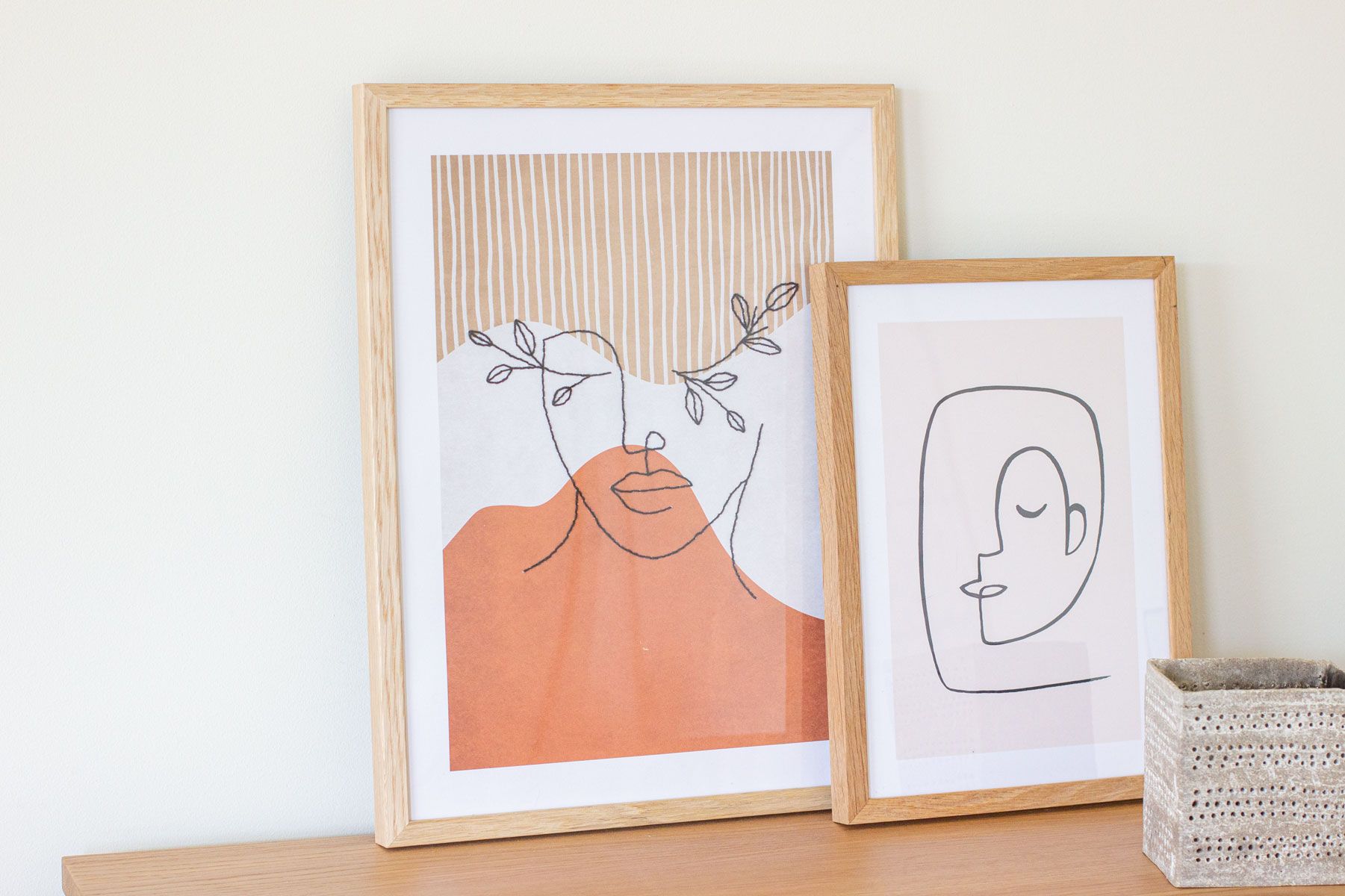 The posters I ordered so far have been in heavy use and I like that I have a broader collection now that I can swap out and give a room a totally new look.
Desenio discount code:
With the code 30LOOK you can get 30 % discount on your order at Desenio. It's applicable from the 10th to the 12of of April. Not included in the discount are personalized  and handpicked posters as well as frames.
Now. Carry on!