Today I have something special for you: a guest post from Selina from [es.kaa.]makes. I met her online a year ago when she wanted my feedback on her about-to-start blog. Since then we've been in regular contact but because she lives in South Africa we have never met. Originally she's from Germany but moved abroad a while ago. As me she loves to craft with different materials and styles. Unless me she can draw beautifully.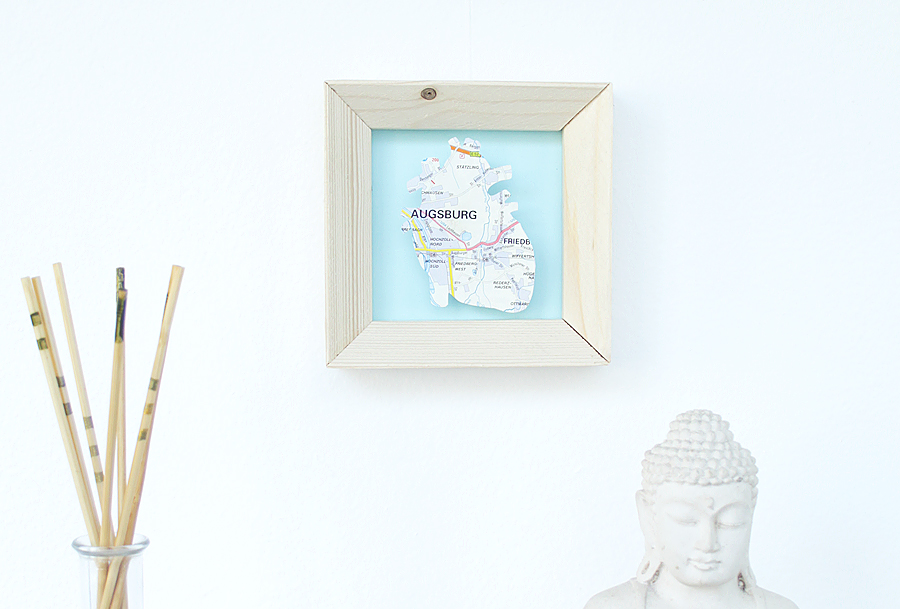 Every instruction for her DIY blogposts are drawn by hand with so much detail and aesthetic – I'm jealous and I salut to the hard work she puts in. For LOOK WHAT I MADE … she created this map-themed wall decor. I love that she didn't choose the symbolic heart but an actual heart shape as template. Not too cheesy and very inspiring – just the way I like it. But I let her tell you all about it:
Hi, my name is Selina and I blog and create for [es.kaa.]makes. When Sarah asked me if I'd like to write a guest post for her blog, I said yes in an instant. I am thrilled to share one of my projects with you.
The idea of this upcycled map-themed wall decor came to me, well, because first of all I like upcycling. The pure concept of taking things that are already there and making new (and prettier) stuff, instead of throwing it away, just amazes me. You get material for free and simultaneously do something good for the environment…isn't that incredible?!
Ok, I'm going off topic here…
For a long time I wanted to do an upcycling project with old maps and when I recently visited my parents, I got my hands on a collection of maps of Germany and Europe. Of course I had to take them home. When I saw the map of my hometown, where my parents still live, I felt the urge to express my love for it and all the memories of growing up there. As I moved to Cape Town, South Africa, a couple of years ago, I've found a new home here. So now my heart is beating for two homes: the beautiful Cape Town and Friedberg, near Augsburg, in the south of Germany, where I was born and raised.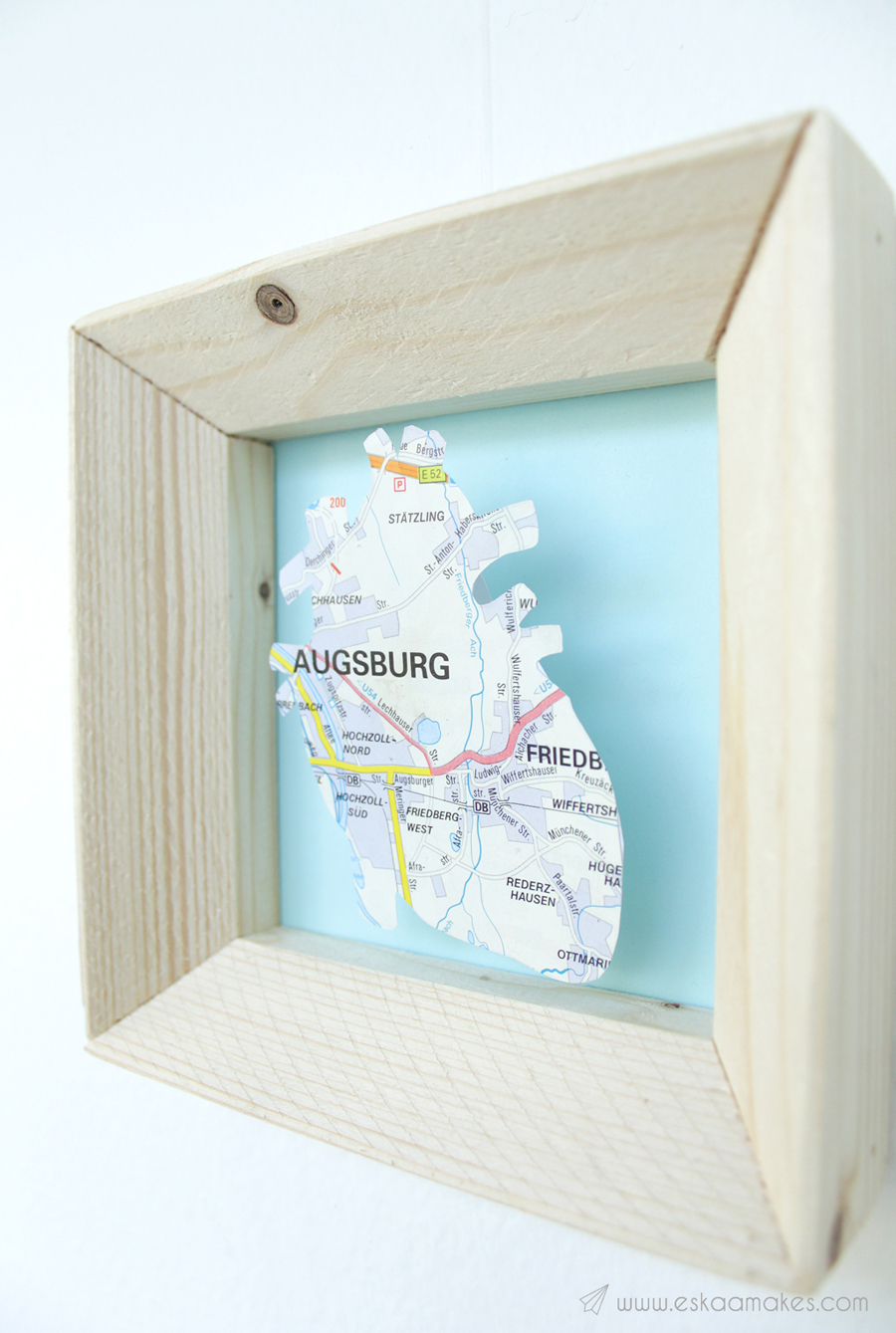 This map-themed wall decor – that actually shows exactly the neighbourhood where I grew up and the lake we went swimming in summer – reminds me every day of the happy (and not so happy) days being a child and teenager and the beloved people who still live there. Of course it would work the same way if it showed another place with incredible and special memories or people, like your favourite holiday destination, a place where something special happened or where you wanted to go forever.
I hope you'll have as much fun as I had by creating this little piece of emotional wall decor.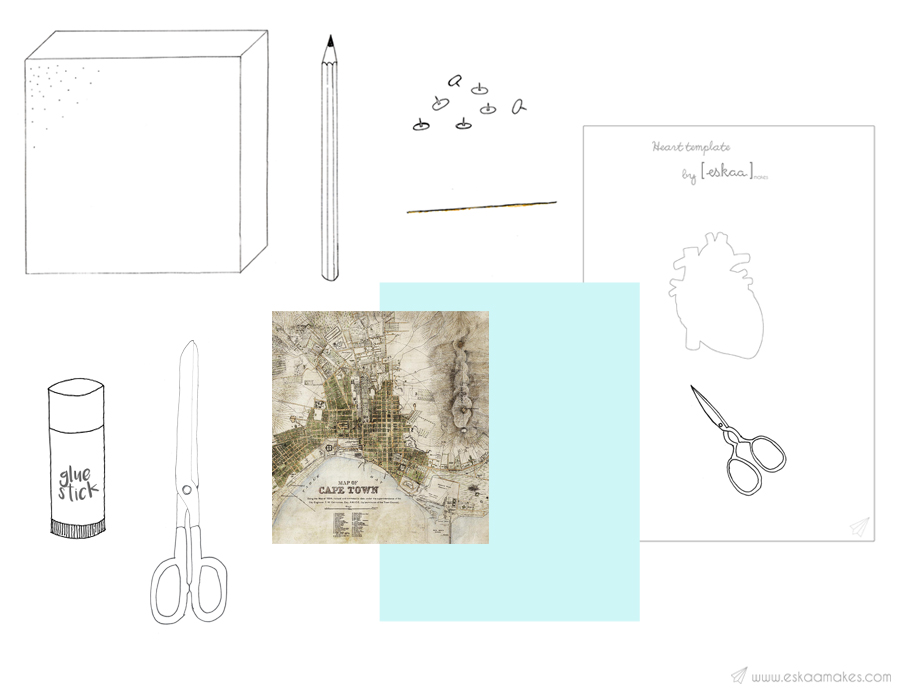 For your map-themed wall decor you need:
small box canvas 152mm x 152mm / 6′′ x 6′′ (you can even use a "used" one as you only need the frame)
scissors
small scissors
map (if you don't have the one you need, maybe you'll find it in the Internet to print out)
template (you can download it here.)
paper glue
pencil
cardboard in matching colour
pushpins
a piece of fine wire or thread
1 – Remove the canvas from the frame, so that you have only the wooden frame left.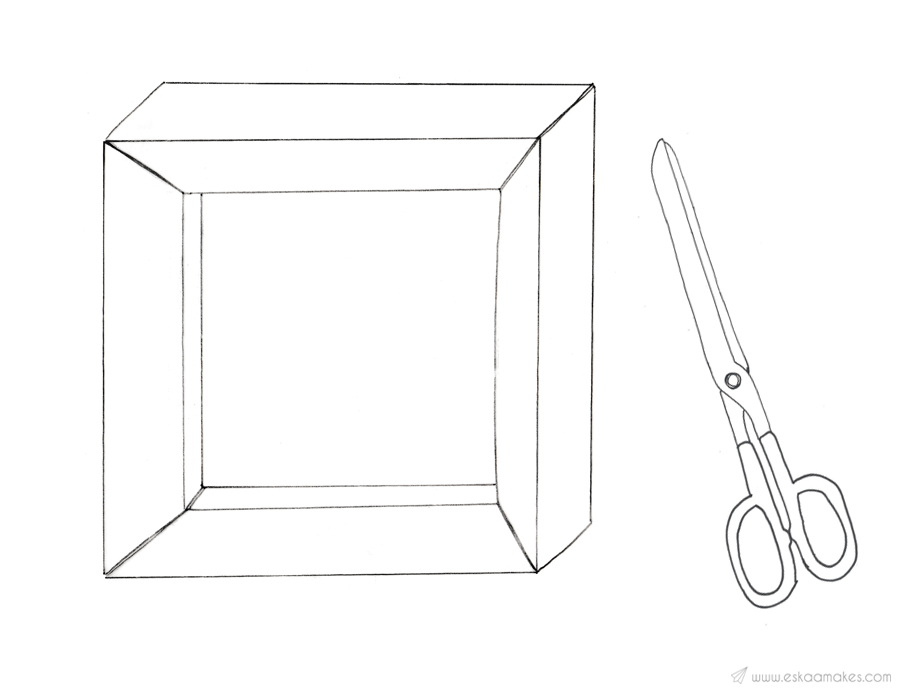 2 – Cut out the heart on the template (download it here) and place it on the map. Reposition it until you're happy with the content of the heart (the full name of your city, your street, the area you had this adventure etc.). Trace the heart with the pencil and cut it out.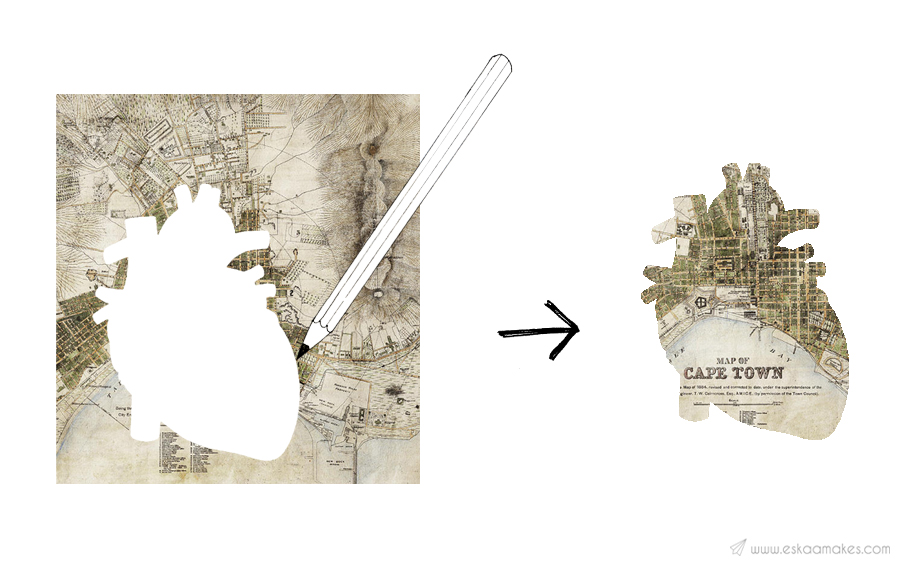 3 – Do the same on the cardboard. Glue the map heart onto the cardboard heart.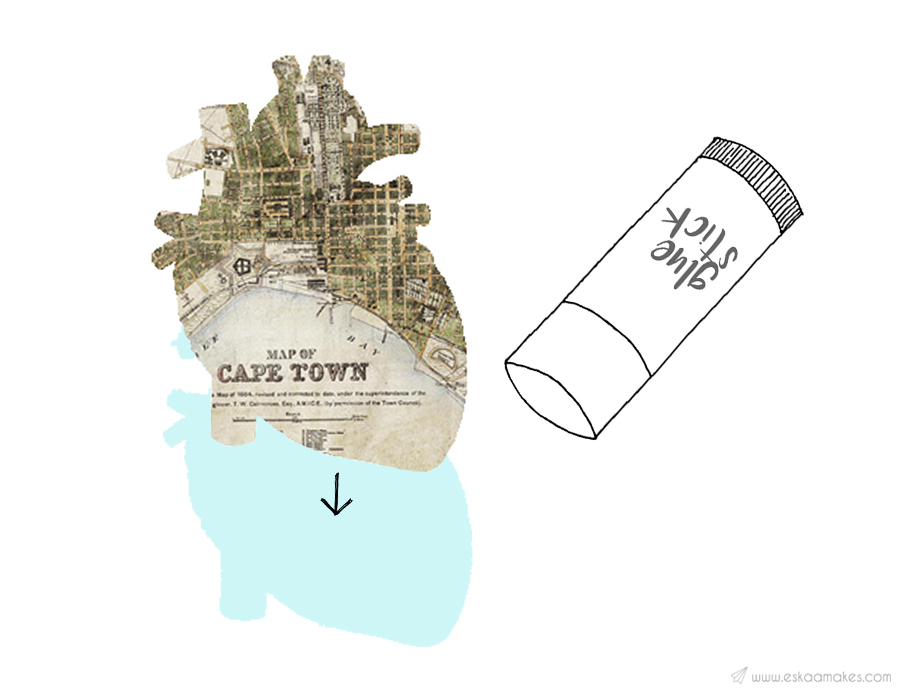 4-Cut a 13 cm x 13 cm/ 51⁄2′′x 51⁄2′′square from the cardboard and a thin strip of 11cm x 1 cm / 4 1⁄2′′ x 1′′.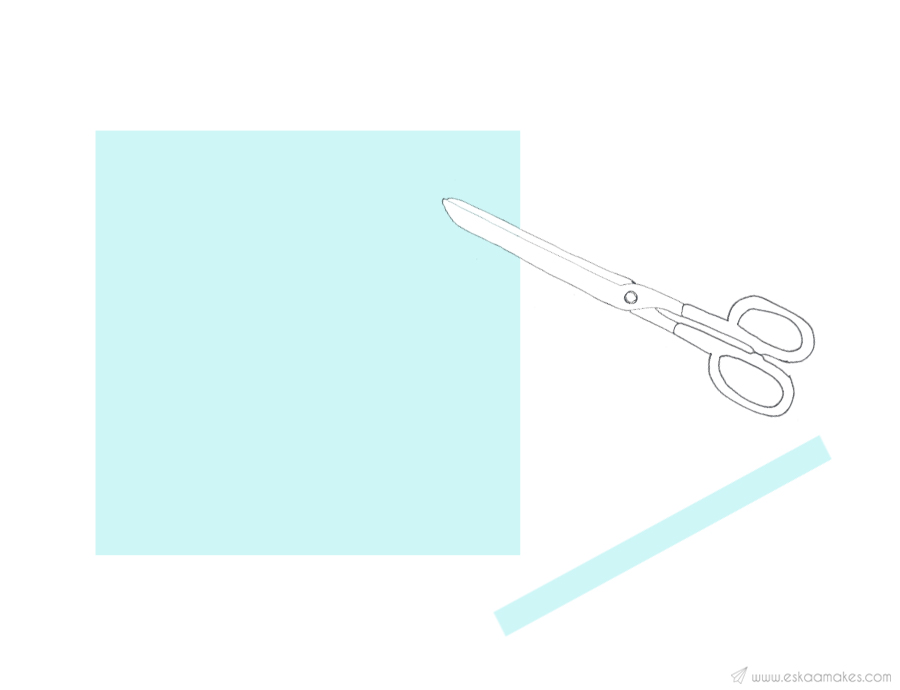 5 – Glue the cardboard strip into a loop and squeeze it flat. Open it again, so that it looks like a leaf.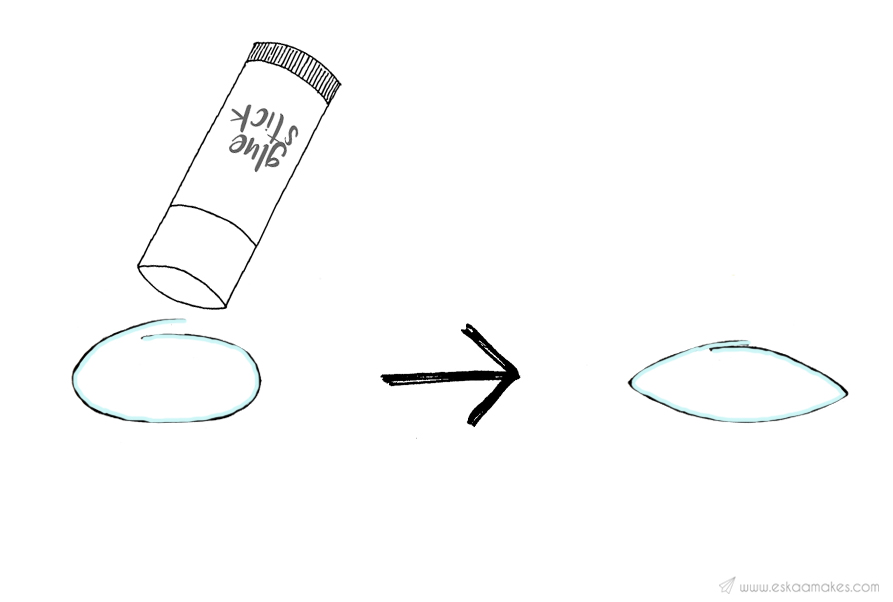 6 – Glue the cardboard strip loop into the middle of the cardboard square. Then glue the map heart onto the cardboard strip loop. It will create a 3D effect as the loop will keep the heart away from the background.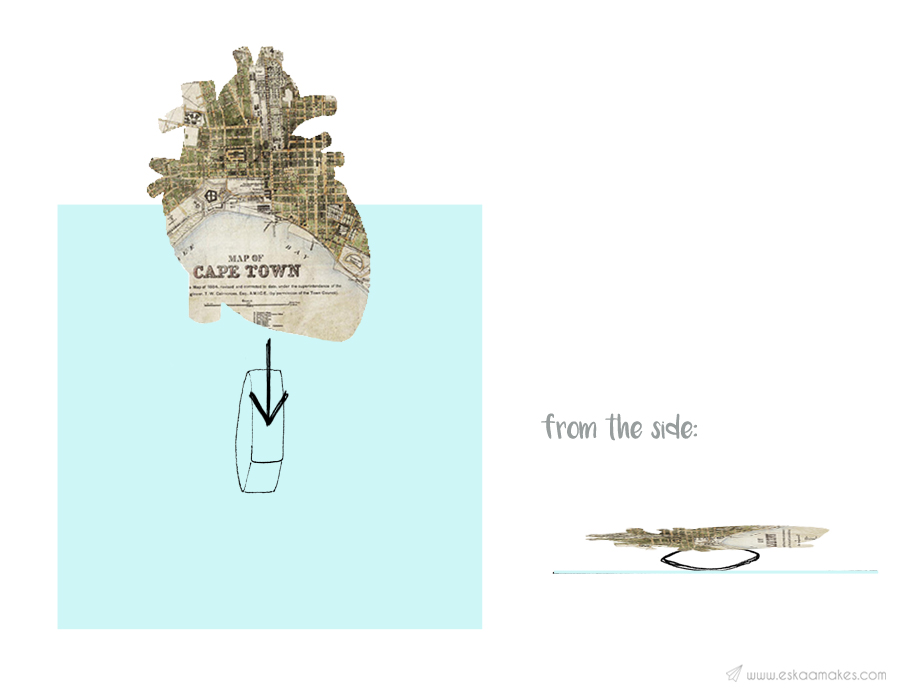 7 – Turn the wooden frame around and place the cardboard square with the heart facing to the front onto the frame. Check if the map heart in the front is positioned in the centre, then pin the square onto the back of the frame.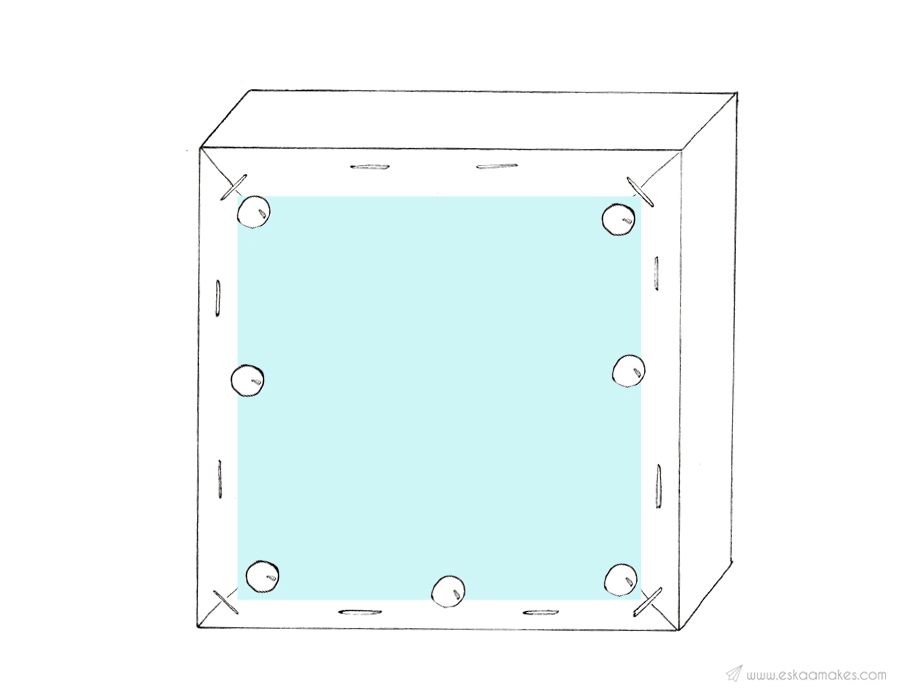 8 – To make the hanger: press two pushpins into the frame, 1cm / 1⁄2′′ left and right from the centre line of the top edge. Do not push the pins in all the way. Wind the wire loosely around the two pushpins, twirl the wire ends together and cut off.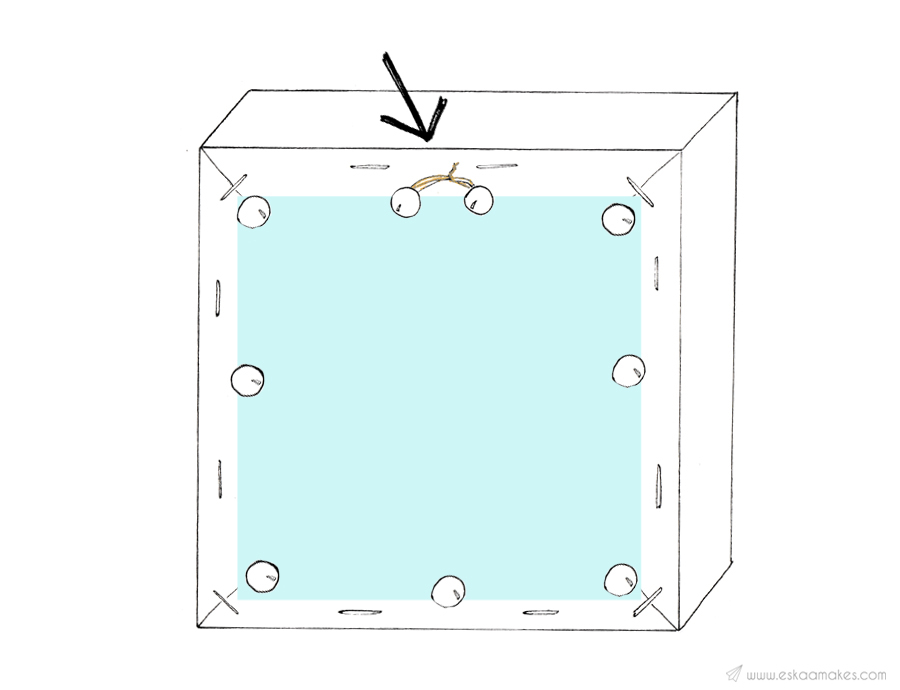 9 – Display your upcycled map heart proudly. Done.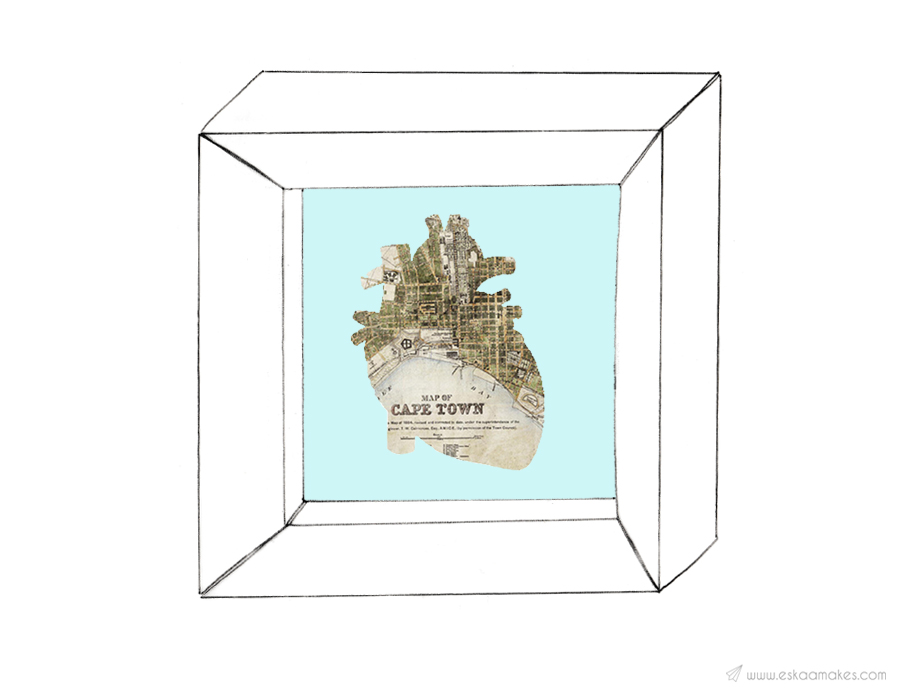 This map-themed heart makes also a great gift for everyone whose heart is involved in a special place. What about Father's Day….does your Dad has a special place? Or it would make a unique handmade wedding gift, showing the place where the wedding was or where bride and groom met.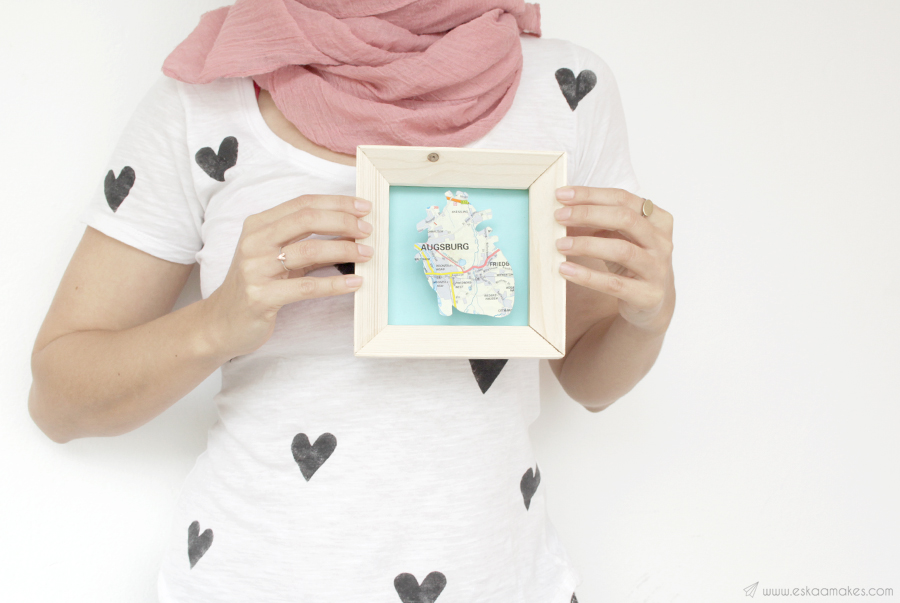 What's your happy place to be featured on your upcycled map-themed wall decor?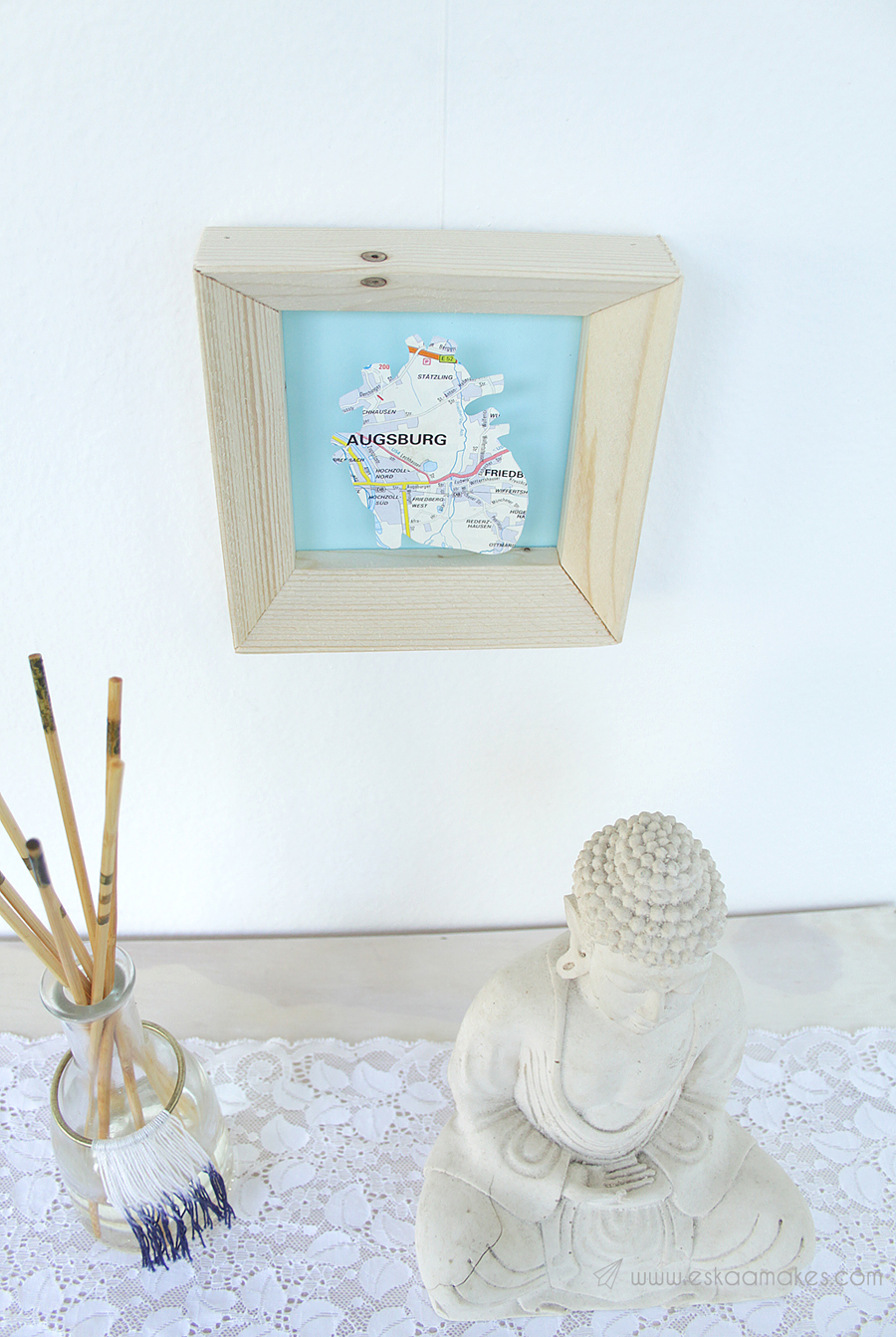 The diffuser in the picture above is another DIY project by Selina. If you'd like to stay up to date with her creative inspiration, follow her blog or on Instagram and Facebook.
Now. Carry on!