This is really new – new to me and especially new to this blog: a beauty blogpost. To be clear, it's a beauty DIY blogpost, so it's ok. I'm gonna roll with it.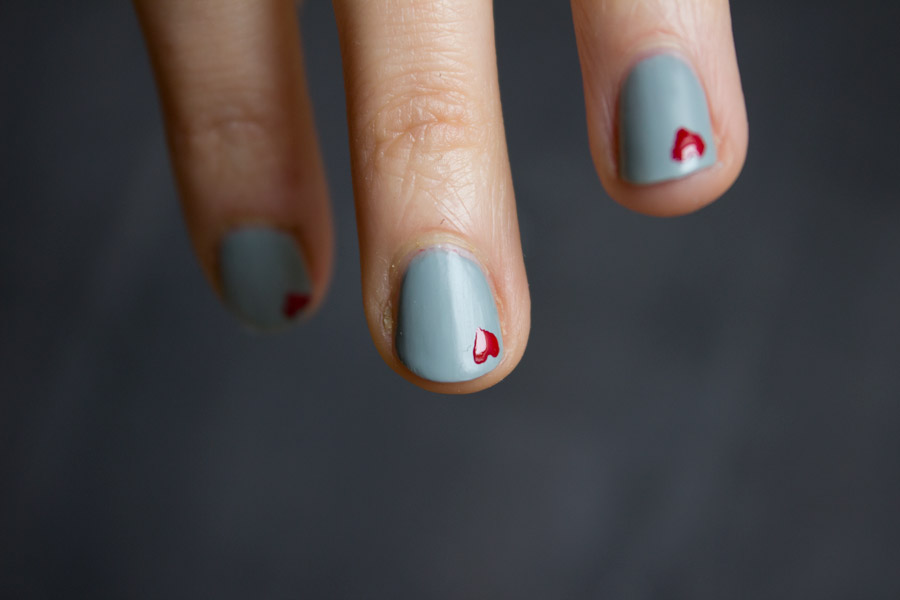 I just could not not post my new and improved nails. I'm smitten. Also because I just spent an hour creating it and taking pictures. If you're still looking for a Valentine's Day nail art (that's a sentence I thought I never hear out of my mouth…) why not make this cute mini heart art.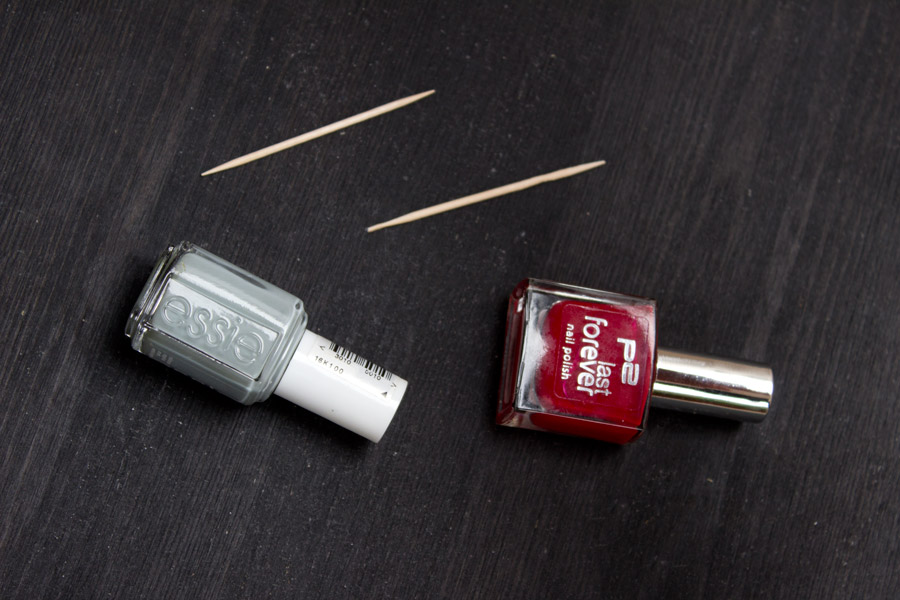 All you need is:
– grey nail polish
– red nail polish
– a toothpick
Paint all your nails with the grey color and let it dry a little (not completely!).
Now dip the toothpick into the red nail polish and draw the hearts on. For this draw two little dots next to each other and join them at the bottom. Do this for all 10 fingers.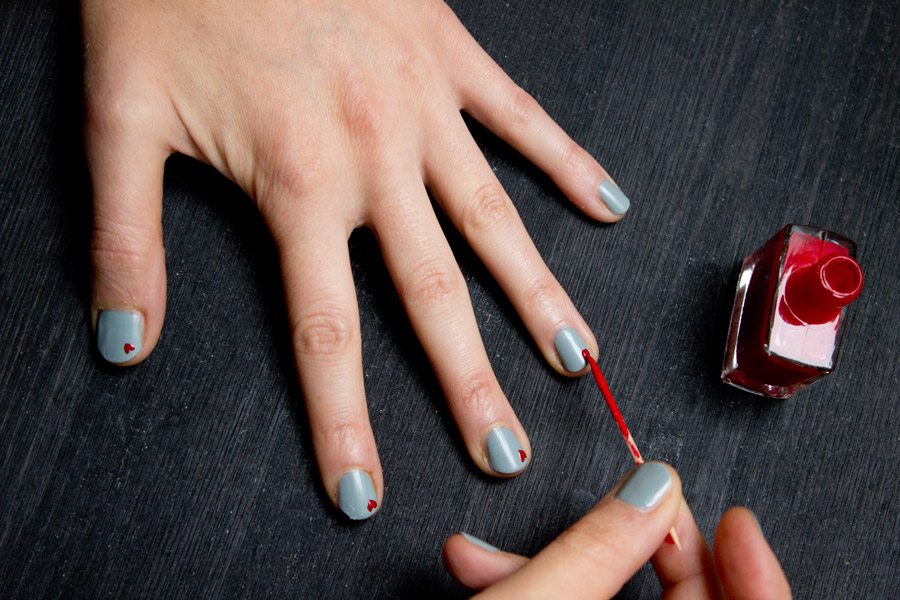 Voilá! For me an hour passed but I'm sure you're much more skilled and faster. I would love to see your results! Please post them on Facebook for me to see.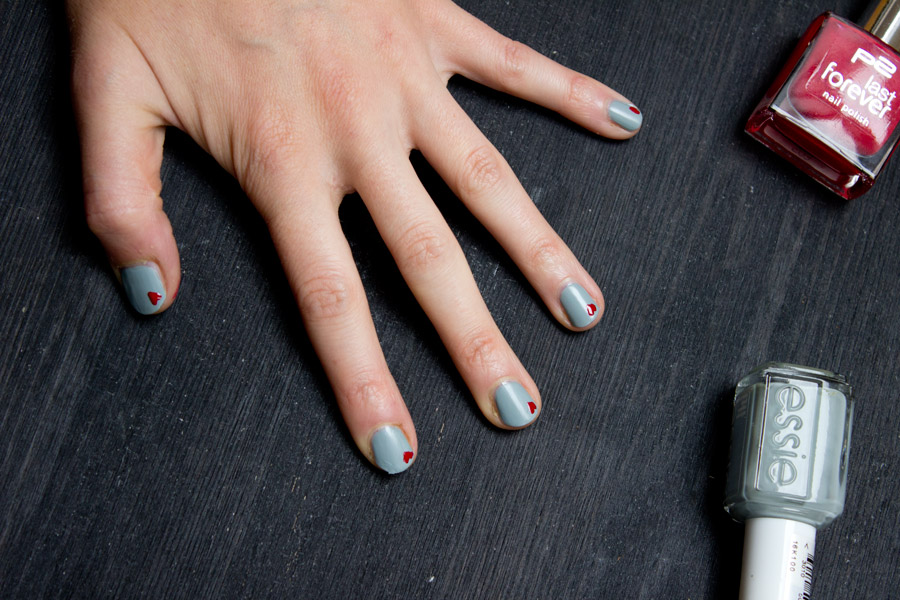 Now. Carry on!