Beginning of December I found a long lost love again: iron-on beads. Did you use to make stuff with these when you were little as well?! I remember me and my sisters having a phase when we asked our mother to iron some of our artwork three times a day. Today it would be more like pixel art but back then we tried to be the most creative we could be with the limitations we had.
When I was back home for the winter holidays I created some more. My brother (he's 17!) and I challenged ourselves to make the weirdest things out of the funniest templates. He made a snowman turning a girl shaped template upside down. And I made boobs. Boobs out of a heart shape turned upside down. There are things you can only make as an adult. Being grown-up FTW!
I ironed those as well besides everybody in my family complaining that it's silly. Cheers to being silly!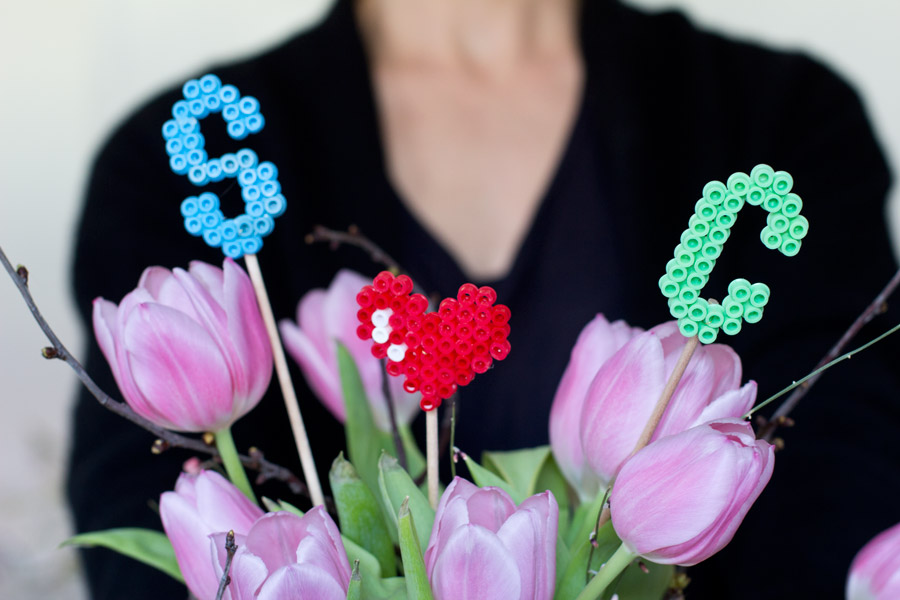 But I'm not going to show you my boobs (hihi). Instead I created a more family-friendly version for Valentine's Day: a love confession in iron-on beads.
All you need is:
– ironing beads
– 3 wooden sticks
– wire
– square shapes, a iron and baking paper
Create the initials and a heart on the square shapes in every color you like. NOTE: The letters have to be mirrored as you'll use the other side. Preheat the iron and put the baking paper on top of the beads.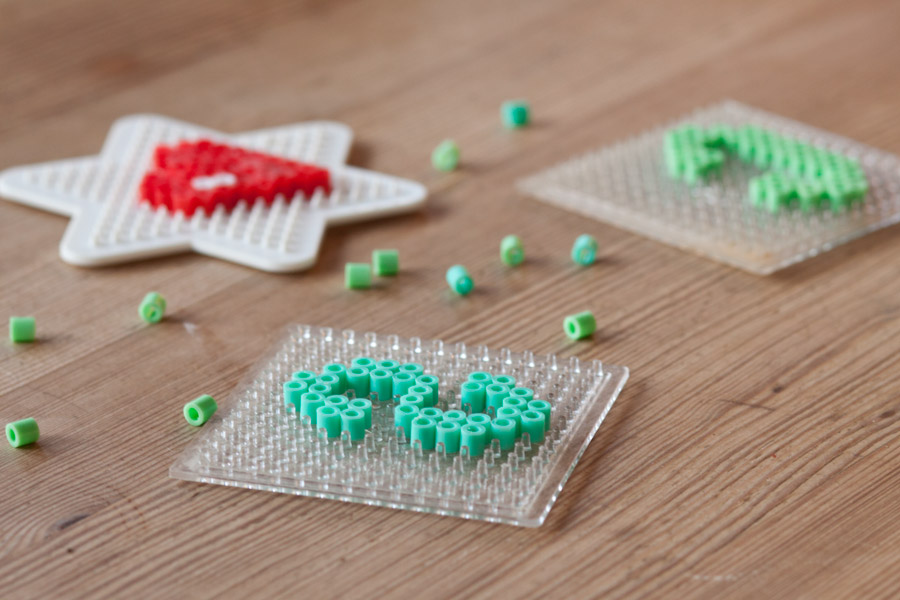 Iron carefully (if the iron is really hot, they will melt quite fast!). Let them cool.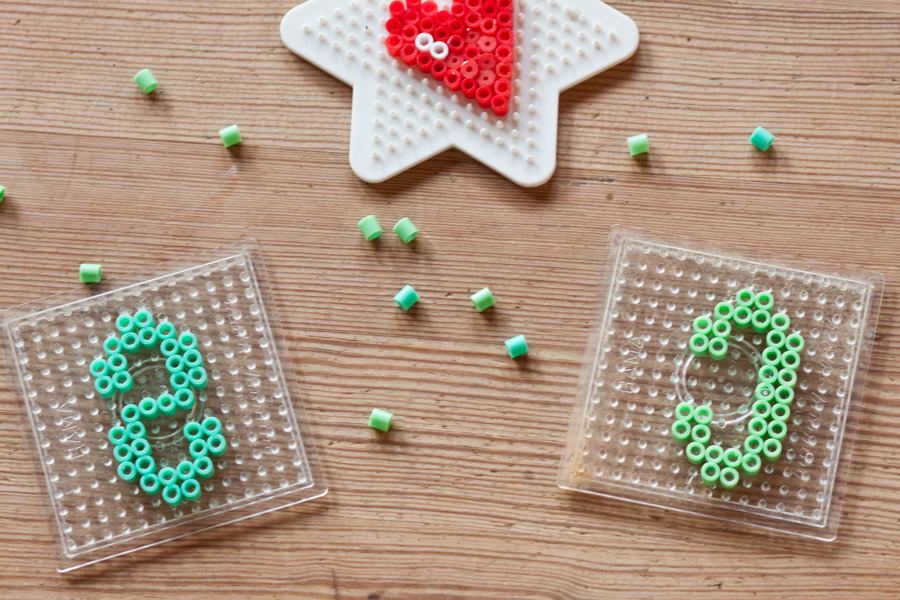 Now take the wooden sticks and attach them with the wire. I tried to glue them on but surprisingly the glue didn't stick to the beads. I even tried superglue. Only glued my fingers – at least it told me that the glue works theoretically.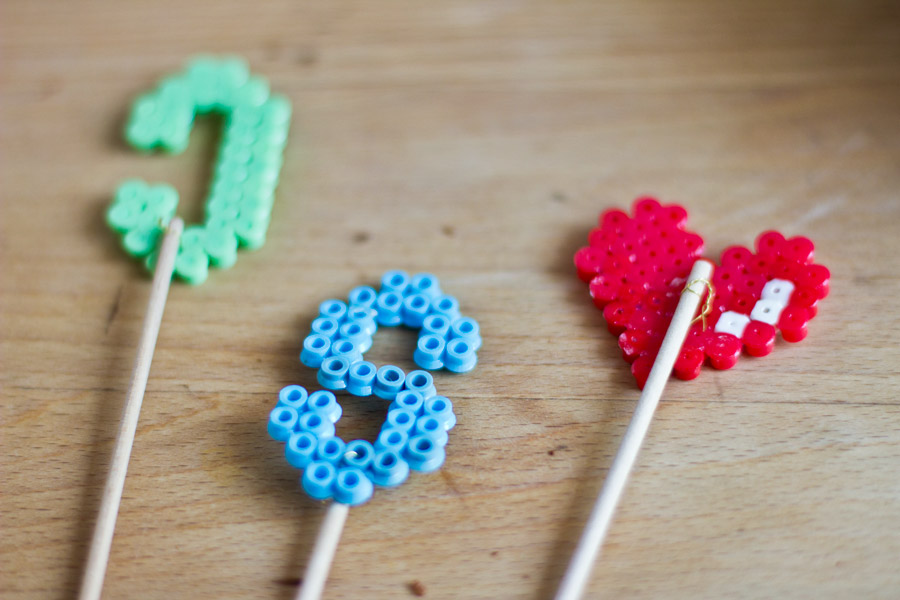 Now the ironing beads DIY love confession is done.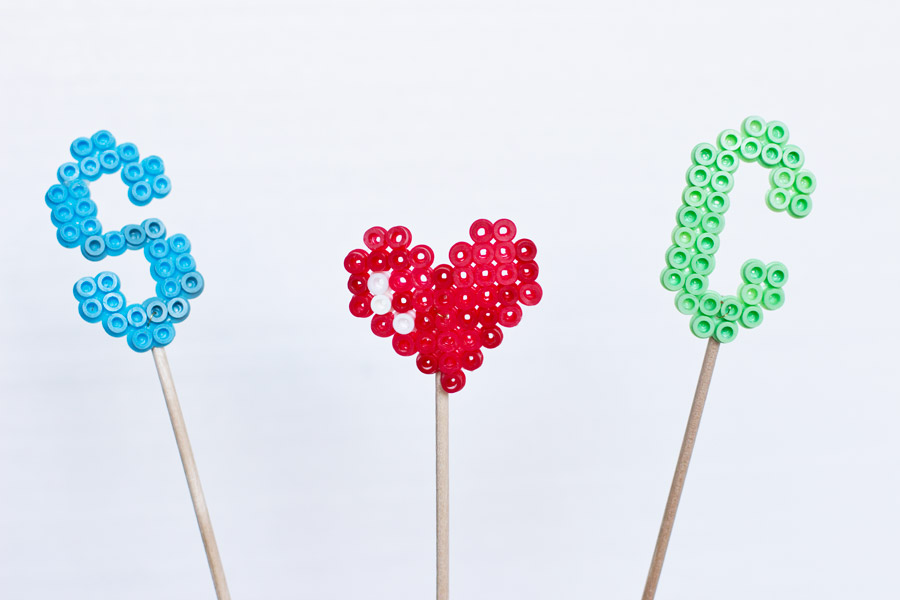 You can stick it into a cake (or cupcakes) to serve to your special one.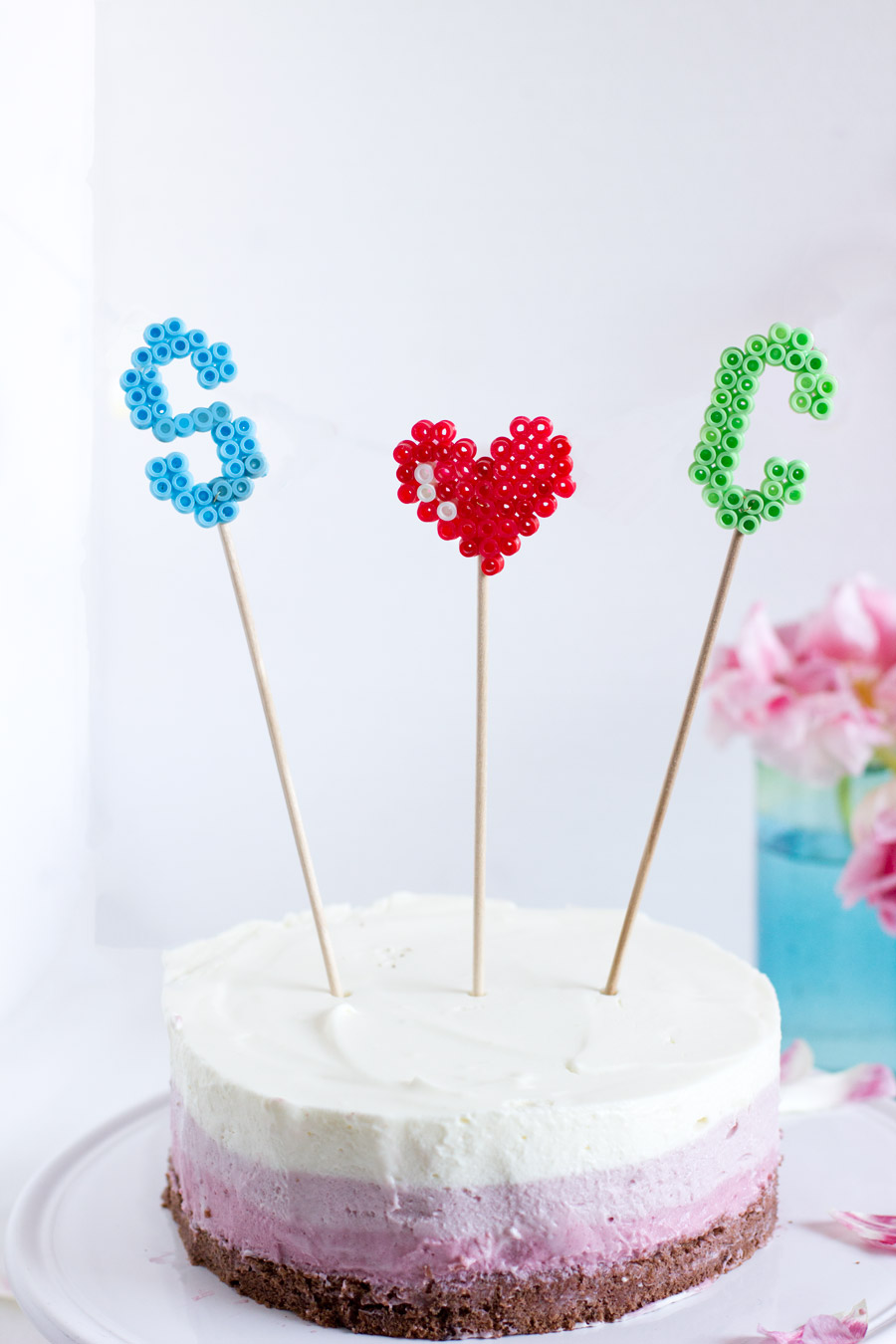 I actually wanted to use this cake as a prop but as it had been eaten before I could use it to take proper pictures, I had to make another cake. Boohooo. I know. I'm feeling sorry for myself as well… 😉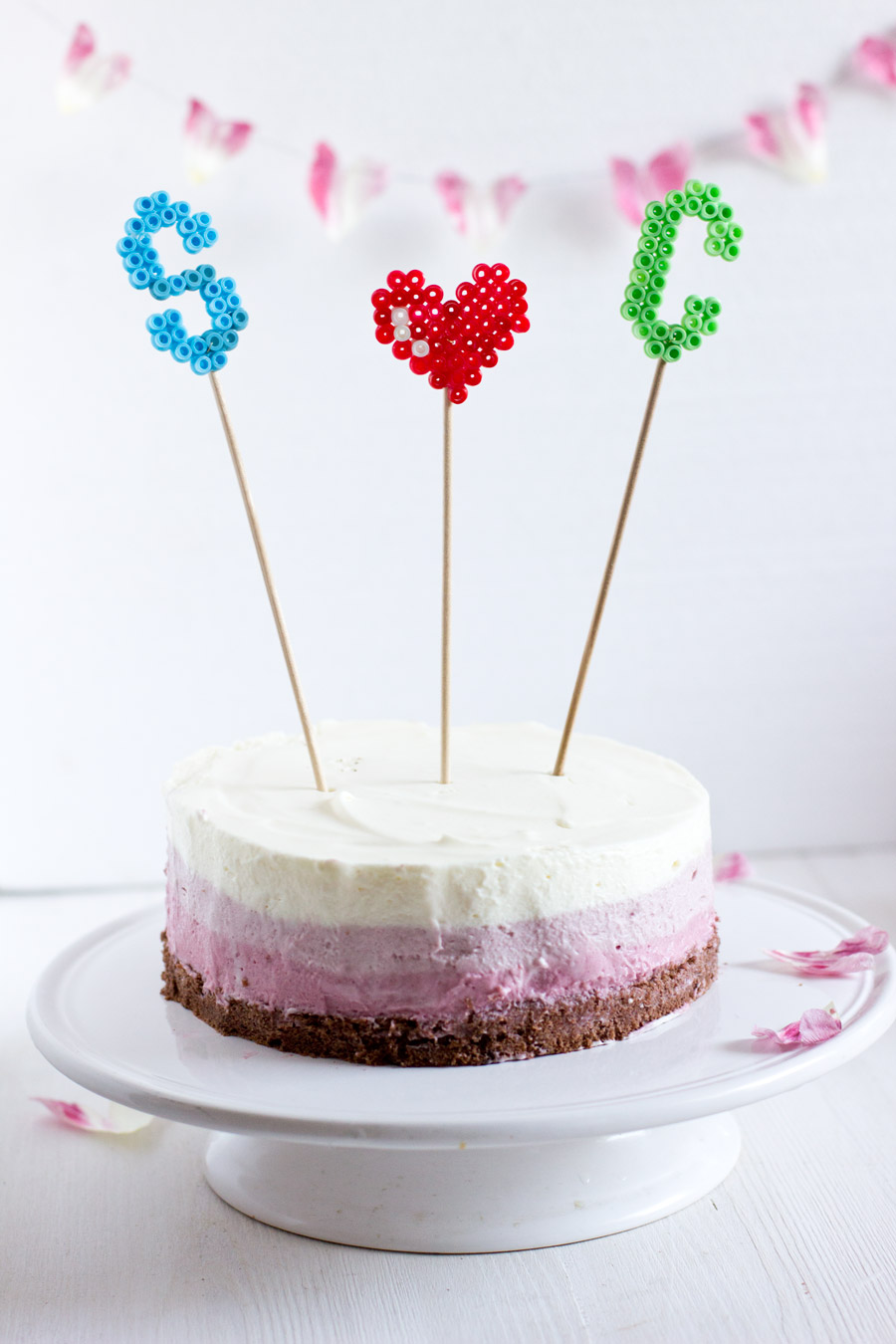 I also like the idea of sticking them into a bouquet of flowers.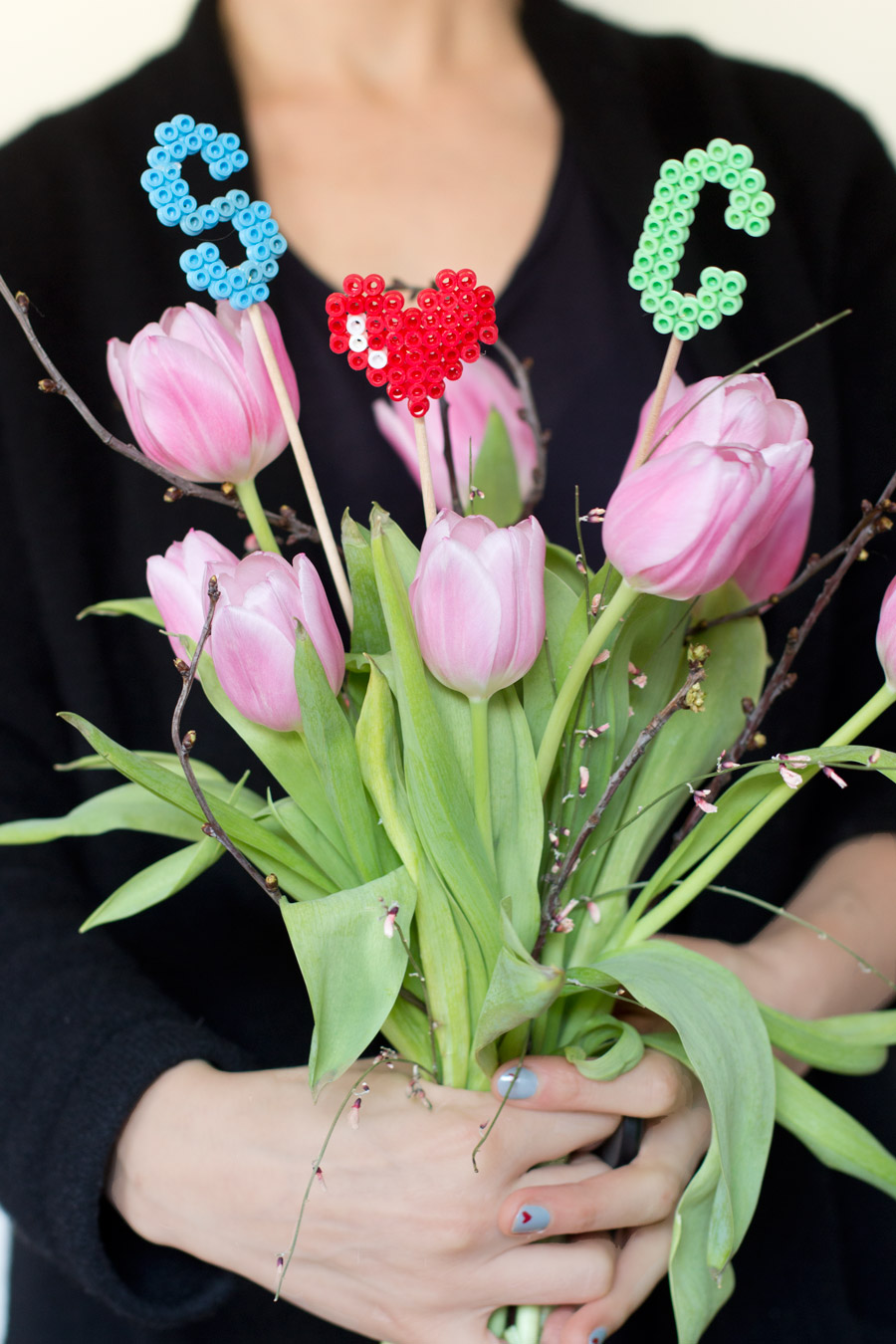 I had this beautiful tulip bouquet at home and this is me going out giving it to you as a present. Just pretend your name starts with a C and if it really does – you're the one. I'm sure.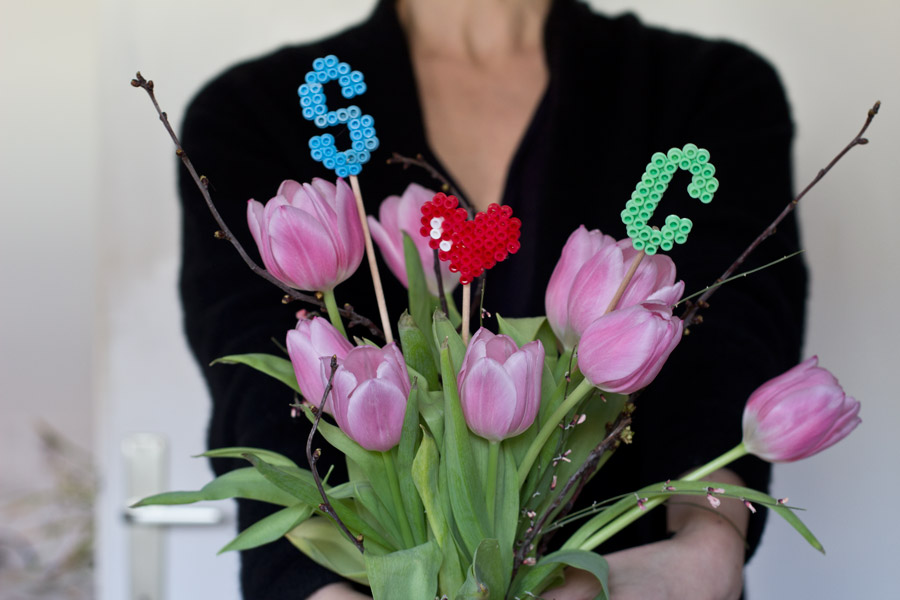 What are you giving away tomorrow for Valentine's Day?
Now. Carry on!