I have a confession to make: I'm not really into Valentine's Day. I hate the commercial side of it and I find it weird that love needs to be celebrated on a special day with huge gestures. Isn't love all about the little things? Having a coffee together in the afternoon while making plans. Sleeping in together and snuggling under the covers until you're so hungry that you have to get up. Or even the smallest things like a stroke over your cheek when you don't expect it. Grabbing the other hand while walking down the streets. That smile that lights up your partner's face when they see you after you've been away for a couple of days.
Those little things are the most precious. Am I right? Though I still love flowers and chocolate but I love it more when I get surprised with them throughout the year than pressured into on that one day.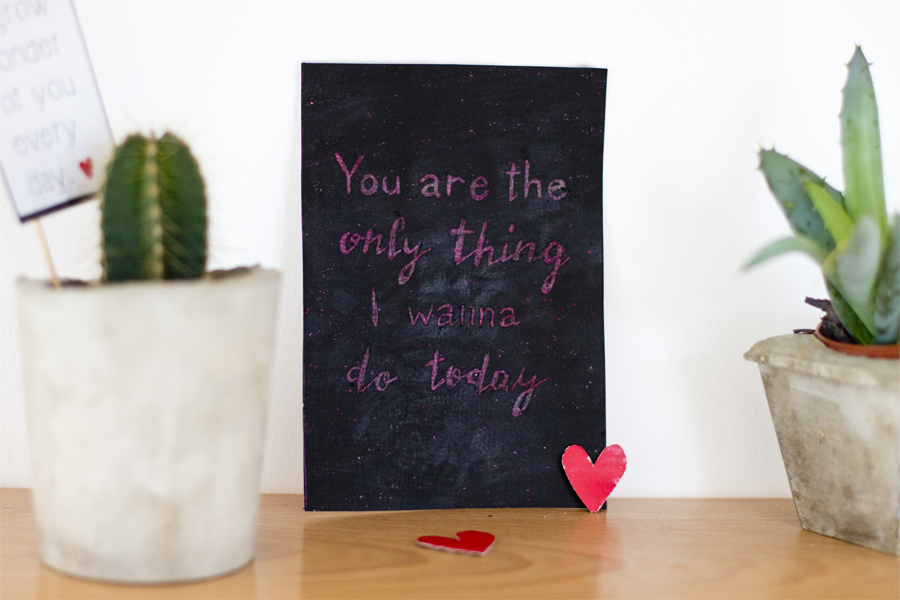 Nevertheless it's a great holiday if you think what's the meaning behind it: spending quality time together. That's what I've been thinking about when I made this cheeky Valentine's Day card.
Well sometimes that's all that is to do.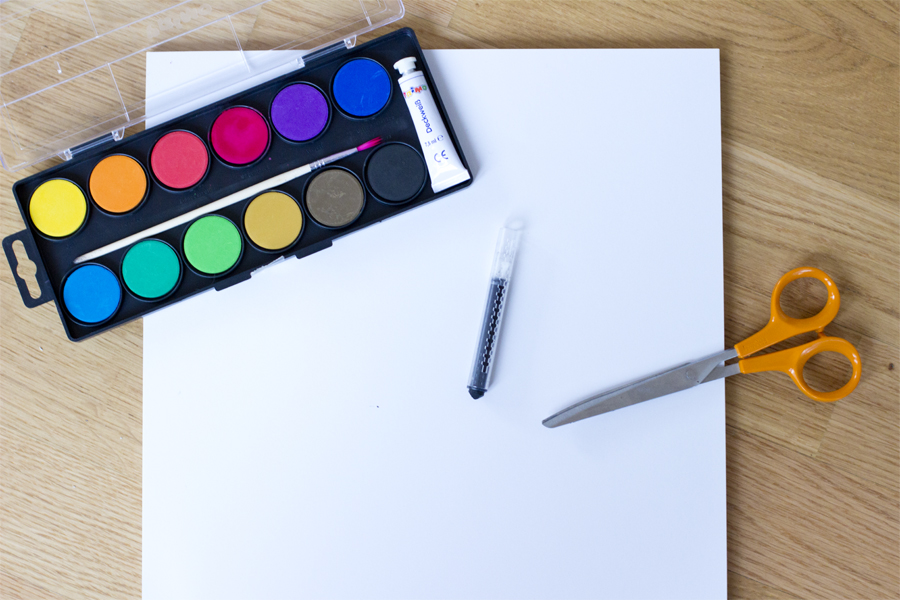 All you need is:
white crafts paper
pink water color
a brush
black crayon
scissors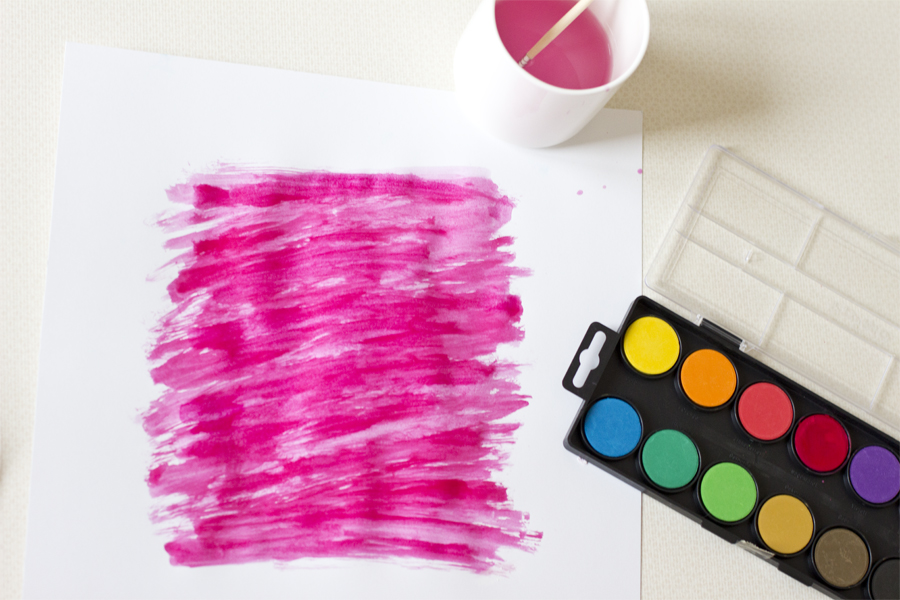 First paint the crafts paper with the water color pink. Wait until it's completely dry.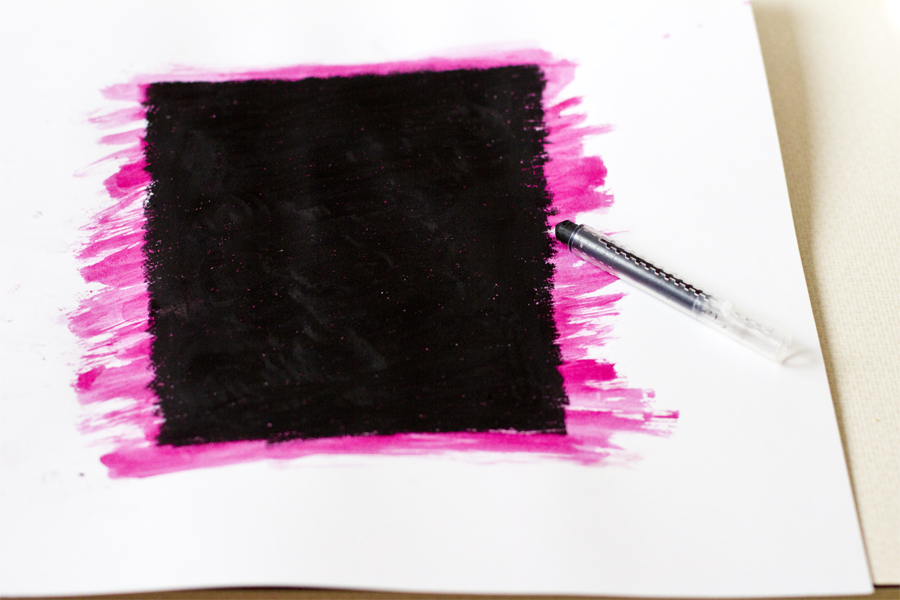 Now draw over the pink square with the black crayons. Don't worry if it's not pitch black on every little piece. However try to apply a thick layer.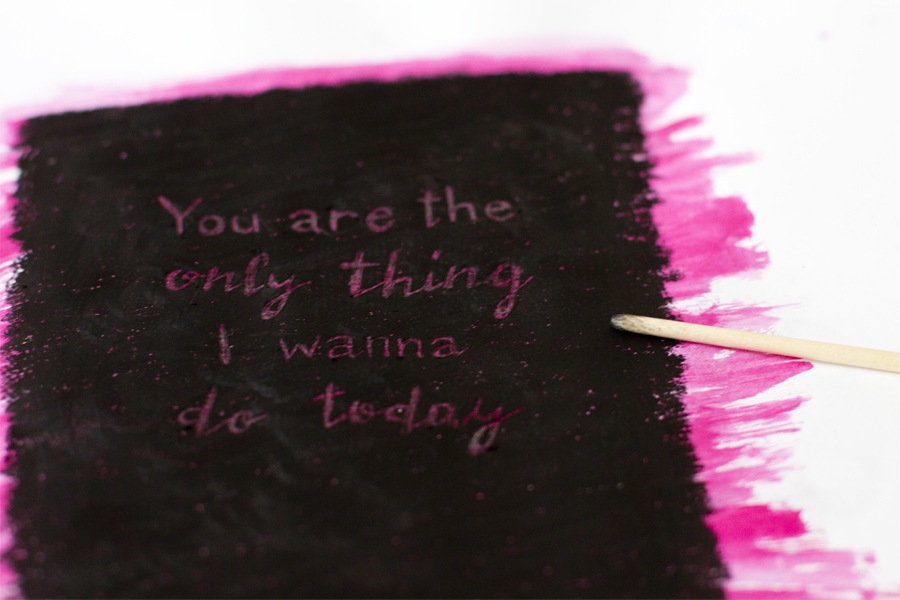 Now turn that brush you used the other way round and use the end of it to scrap out the letters. It could be more of your handwriting or you just use a computer program to test the words and spacing beforehand.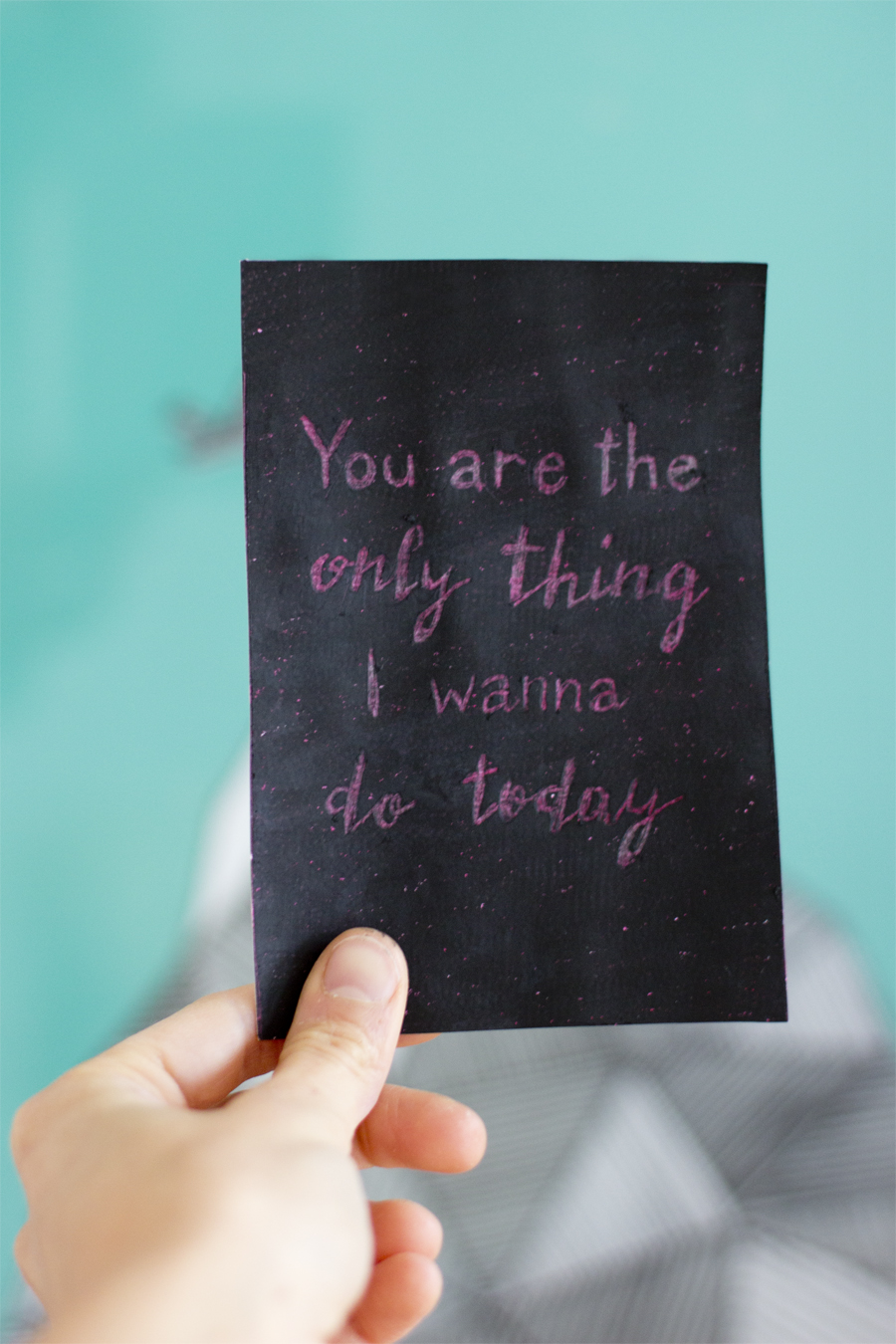 And voilá! You just made a cheeky Valentine's Day card. An adult-version at least.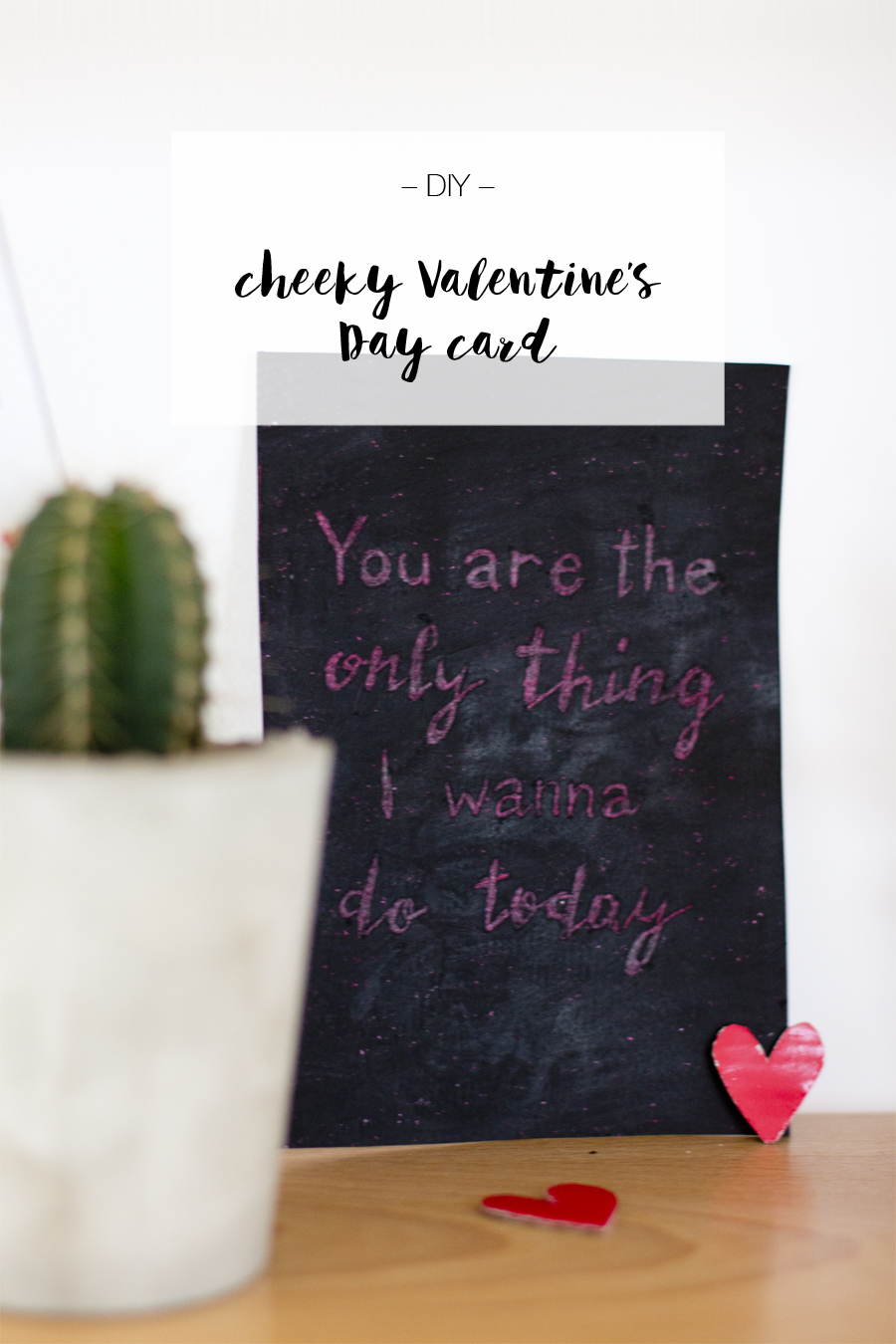 This painting method is a technique I learned in school and I thought it would be nice to have a grown-up take on it. In the process I painted my whole hands black but my inner child was happier than ever.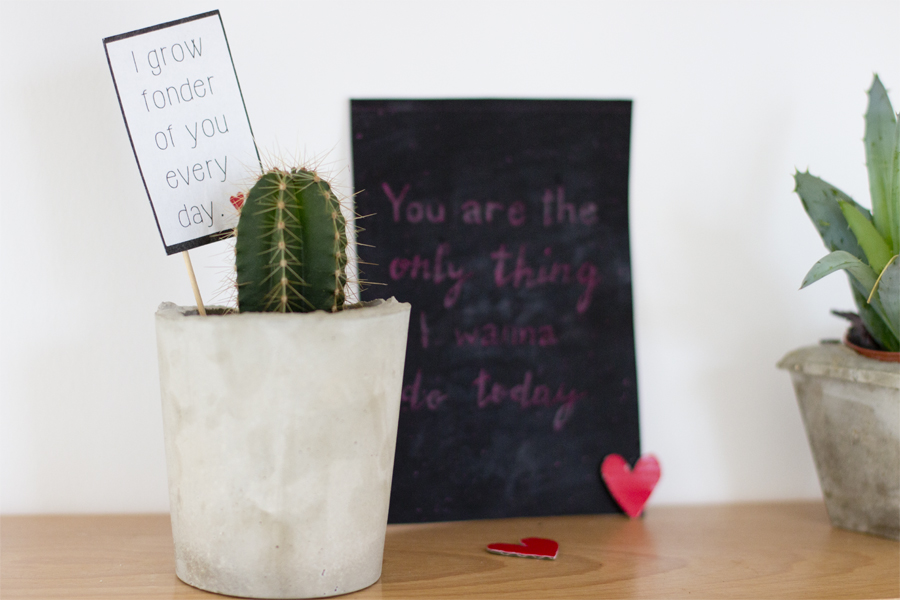 Remember these plant speech bubbles I made last year? You can find the tutorial here.
I do think the card is hilarious though. I have this childish humor. I love sex puns and penis jokes. I just do. Bite me!
What do you think? Would you make that card for your love?
Now. Carry on!