The series LOOK WHO MADE IT is designated to create a space where I introduce and interview creative minds that I admire. People that work in the creative field, as Makers and Doers.
For this week (just right before Valentine's Day) what could be more appropriate than an interview with a Jewellery designer?! Meet Katie Gruber, the mastermind behind the jewellery brand Katie g. She has her own store in Vienna and makes rings to die for – but also bracelets, necklaces and earrings. So if you still need a present for your loved one (or wanna spoil yourself), check out her website.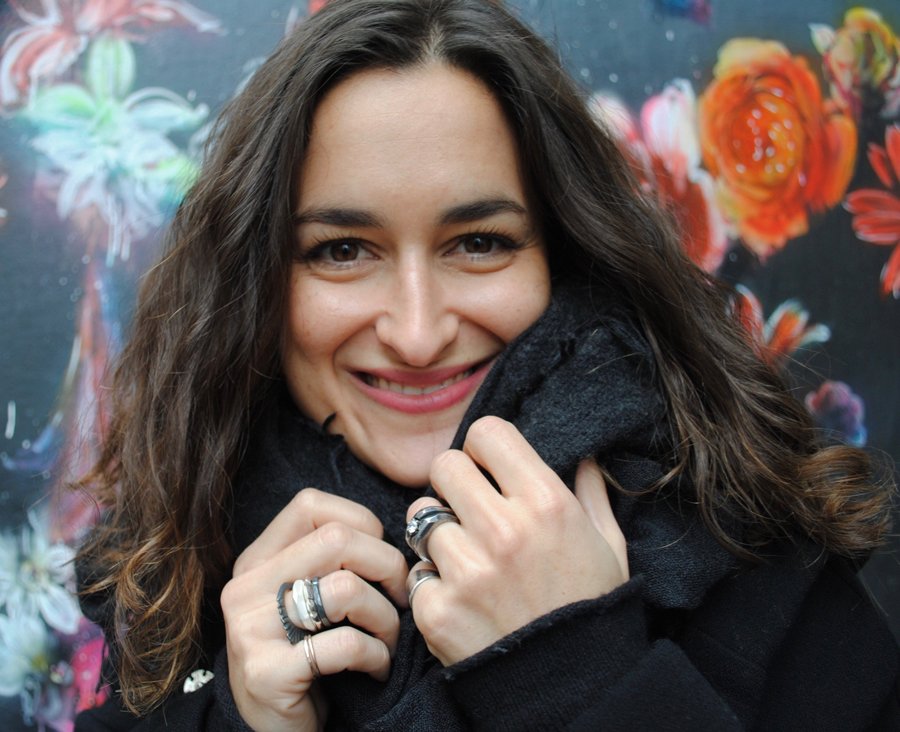 1 | You work as an independent Jewellery designer: what drove you to do so?
I always knew I wanted to use my hands to create something. Jewellery & accessories fascinated me from a young age my mother told me.
Actually studying jewellery design found me. At 18, after school the fewest of us actually knew exactly what we want to do. I tried a few areas in art for a year and sculpting was my favourite. However doing things on a large scale didn't agree with me entirely. Looking into jewellery was the logical consequence for me.
I found a particular jewellery art school which was exhibiting at a fair I went to, it really spoke to me. So to get into that school I first needed a gold & silversmith degree. Therefore I enrolled at the Goldschmiedeakademie in Vienna to attain the required qualification. The fascination grew and grew. The school I originally wanted to go to had closed down by the time I finished my degree. None the less that opened another door, perhaps a better door leading me to Florence, Italy to attend a more artistically focused jewellery school. And that is where the magic happened and the creativity was unlocked. Now I know that this is what I am supposed to do. Every single sign pointed towards it. It is my passion and my talent.
2 | How do you work creatively? Tell me more about your working process.
This really depends on what sort of piece I am working on. Every piece has a different creative process and time line. Some custom pieces can take weeks to months of prototyping and experimenting. Collection pieces can be created in one day to 1 month. I work directly with my materials and like to see what happens, I try not to imagine an exact shape in my mind as it doesn't always come out the way one imagines it. Although with other pieces I will know exactly what it should look like and that is how it will be. Being creative is also not a switch you can just turn on and off, therefore it is important for me to be in the right mind set and environment.
3 | Where do you get inspiration for your jewellery?
My inspiration is taken from the imperfections found in nature and life. I have always lived surrounded by beautiful landscape, seaside or mountains. The imperfections we find in nature are unimaginable and incredibly inspirational to me.
But because of where I grew up and the images I have saved in my memory I work a lot from these. This raw beauty is something I fell in love with as a child and it will always be with me. Sometimes it is also the simple functionality of a piece or of antique jewellery which will fascinate and inspire me.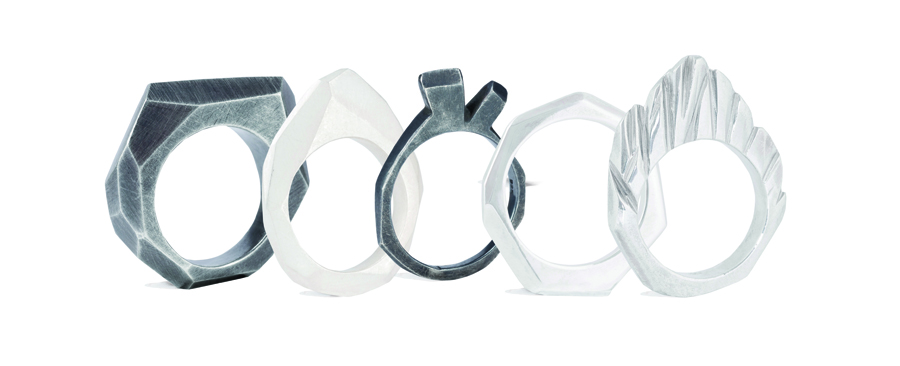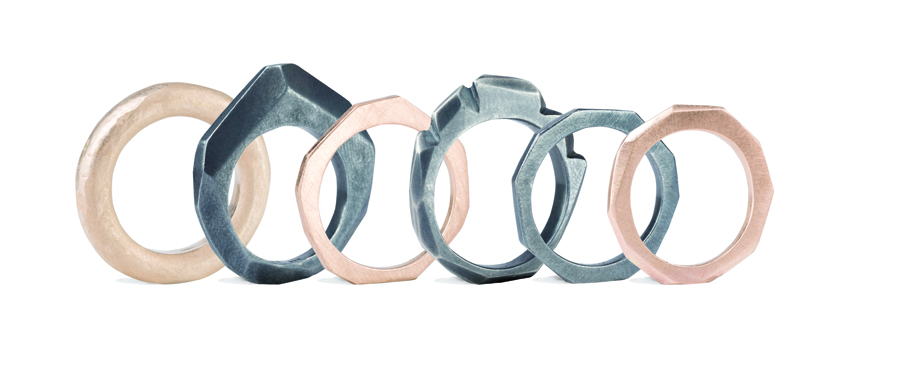 4 | Who or what is your biggest influence?
Life and my customers.
5 | What do you love the most about your creative business?
The amazing luxury of being able to make most decisions and to be given the opportunity to live from what I love to do, to see it grow. And of course to see how many people love and enjoy wearing my pieces!
6 | What were the first steps you took to be where you are today?
There were a lot of steps which presented themselves. But there was a chain reaction which resulted in me taking a risk and literally reaching for my dreams. No one knew what would happen, if it would take off, you can't really know that. The steps were slow, and controlled and now I am growing organically which is the best thing which could have happened.
7 | Could you give some practical tips to someone who's just starting out or considering becoming a jewellery designer?
It might sound like a cliche but believe in yourself, work hard, very very hard and stay focused! 🙂
8 | Were there any hardships that you had to overcome? How did you manage to do so?
There were plenty and there always will be, no matter what kind of business you run. I managed them with a calm head and support of my business manager, who happens to also be my husband!
9 | With what did (do) you struggle the most?
Time! The day doesn't have enough hours.
10 | What's next? Any plans on new projects?
Expansion is definitely on the list. There are a lot of new exciting projects coming up!! I'm too excited, I can't say yet but stay tuned via social media to find out when the time is ripe.
Picture above by Peter Grillmair
If you love Katie's style as much as I do, follow her on Instagram. I love to see how she combines her jewellery with her own clothes. Seeing them worn makes all the difference in imagening what it would look like on your hand, neck and ears, right?
If you have a suggestions on who I should interview, please comment below. I love to check him/her out.
Now. Carry on!
All images by Katie g.