I'm totally into rings lately. Simple, stylish ones. What about you? More a necklace-kind-of-girl or do you love rings just as much as me (or even a little more?). I was looking for an appropriate way to display and store them at home, when I found on a walk along a lake this fantastic drift wood in the shape of an L. I thought that it's the perfect branch to make a ring stand.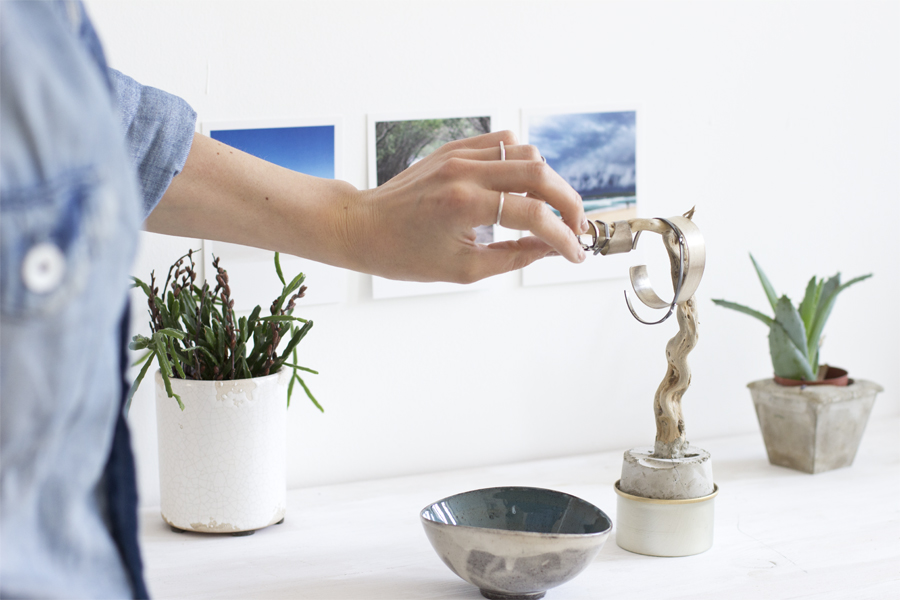 Now what do you think of this simplistic ring storage solution? Doesn't it look great and it's literally done in an hour.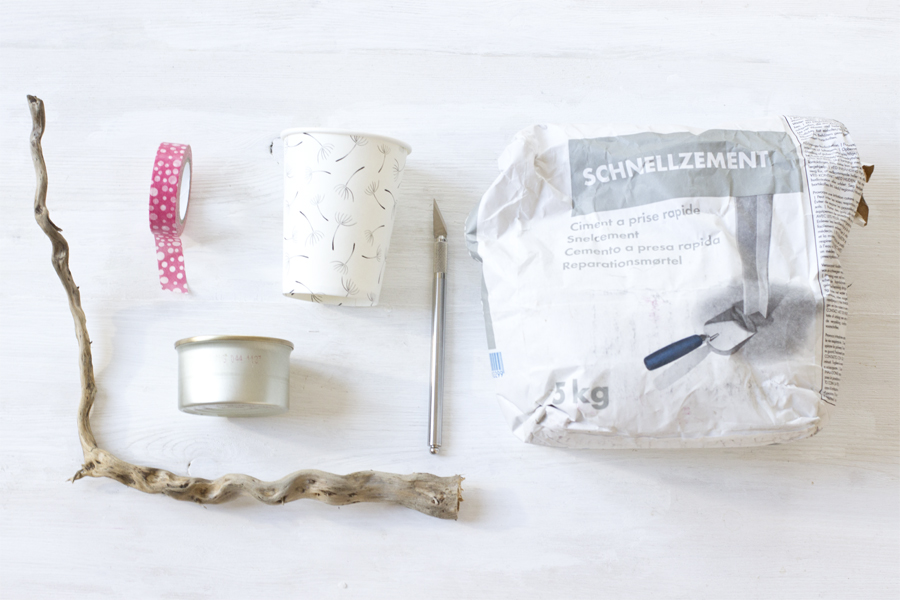 All you need is:
a drift wood branch
a tin
a paper cup
cement
tape
a scalpel
First of all we need to make the shape for the stand. Take the paper cup and cut of the upper half and tape it onto the tin. I'd like the look that the concrete is a bit higher than the tin.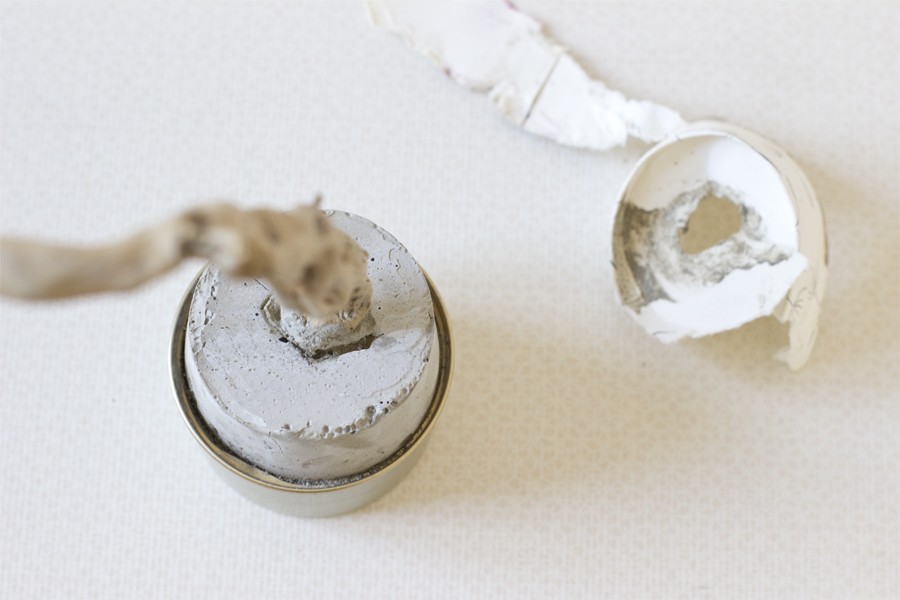 Make a hole on top just big enough for the branch to go through. Now stir the cement and fill the tin and cup up, stick the branch in and let it dry.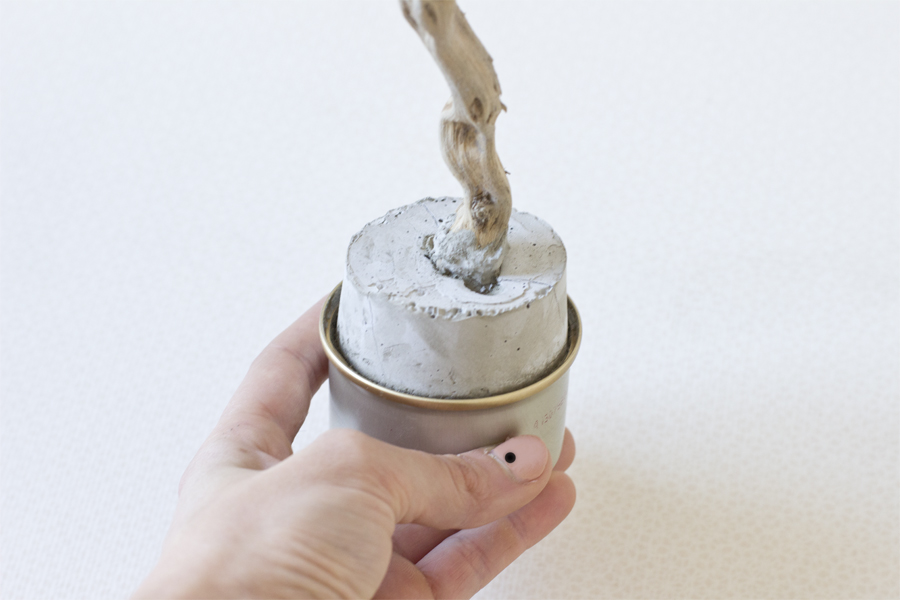 Now rip off the cup and let it dry completely.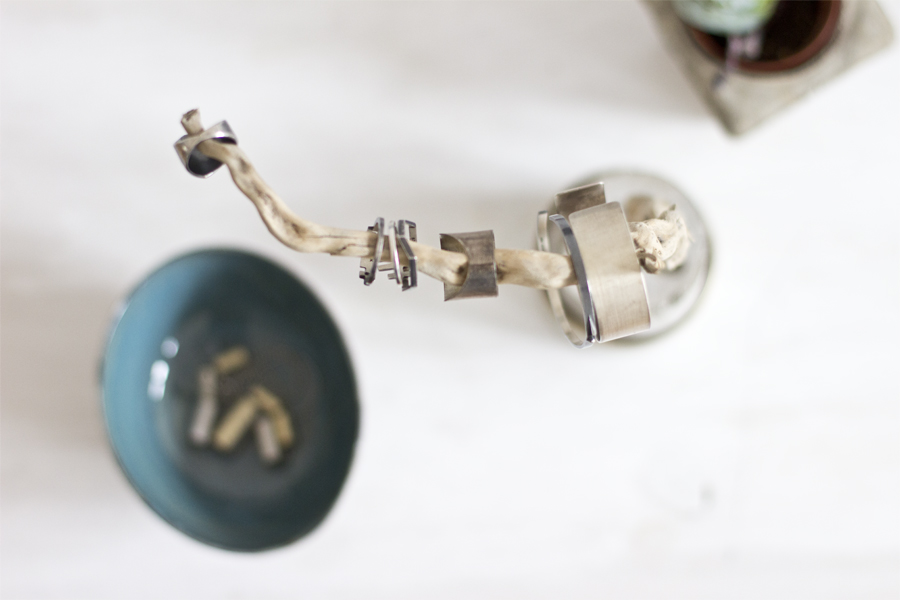 Voilá! You're done already!
Because I love the ring stand so much it's allowed to sit on the sideboard for a while with the pictures of my Australia adventure in the back.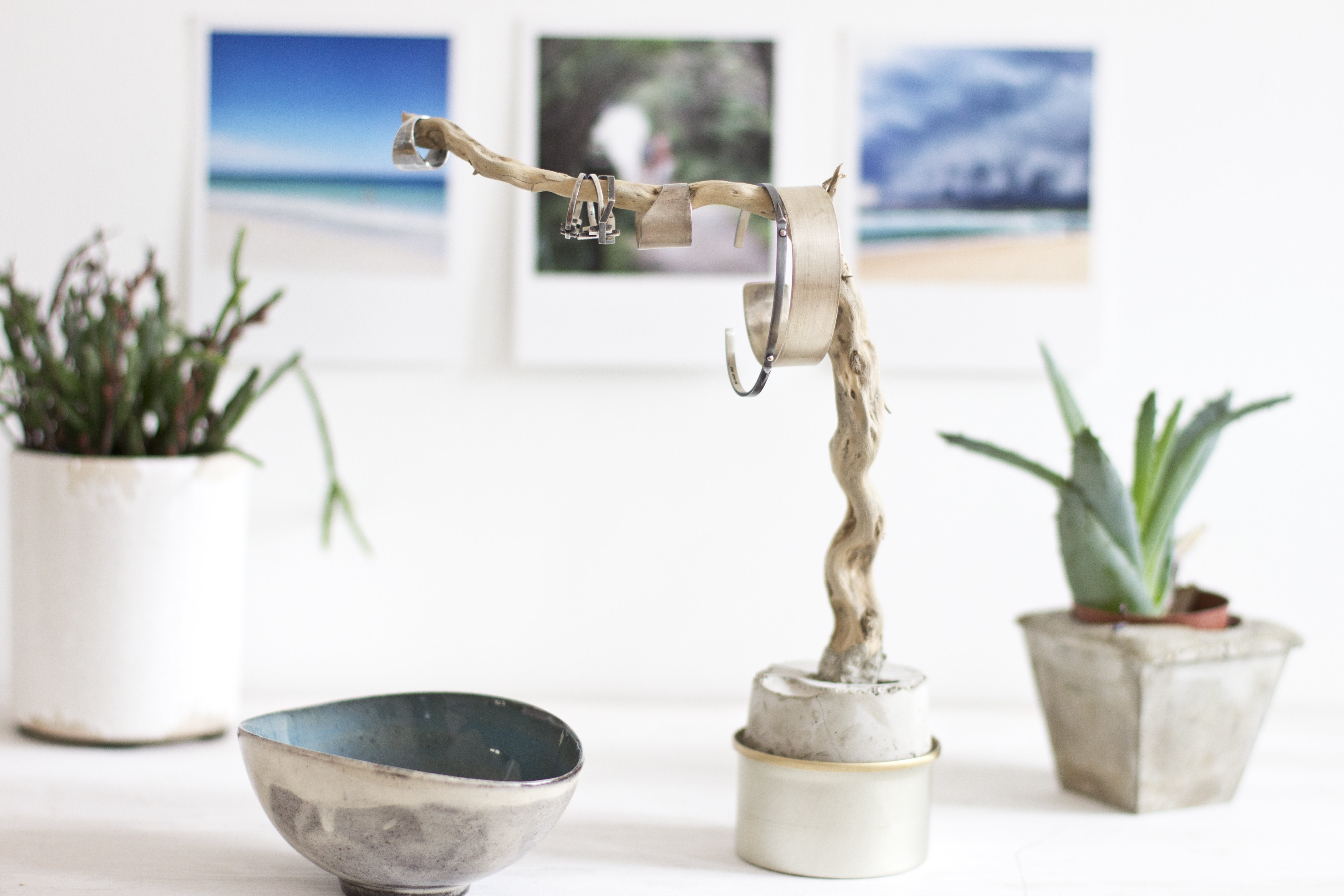 The rings I'm wearing in the picture above are from – you might have guessed it – Katie G. She's the one that I interviewed for my series LOOK WHO MADE IT a while back and I'm just so much in love with her designs.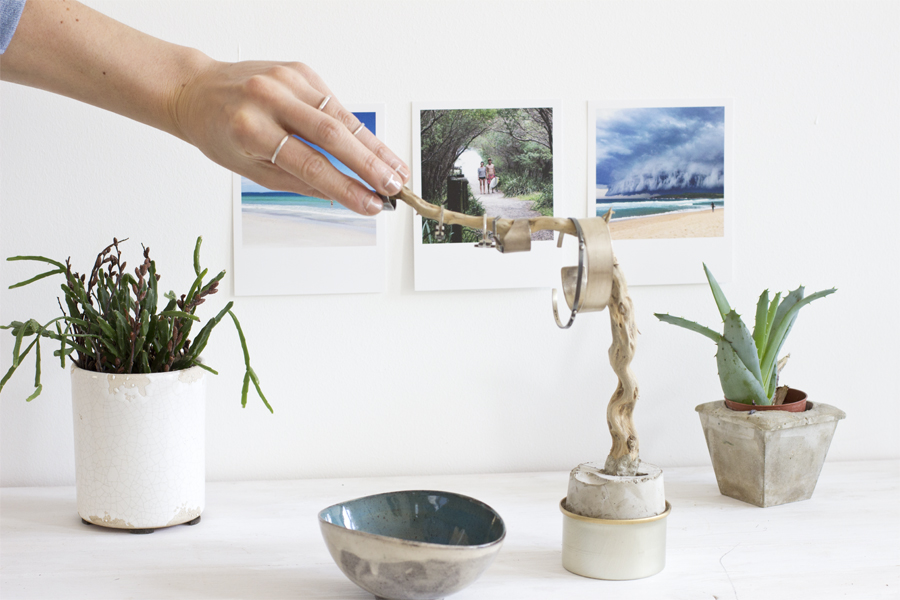 The simple design of this ring storage solution is pretty simple and it reminds me of summer and I could really use some summer now that I had a taste in Mallorca. Oh, the sunburn I have now but it was so good in the sun!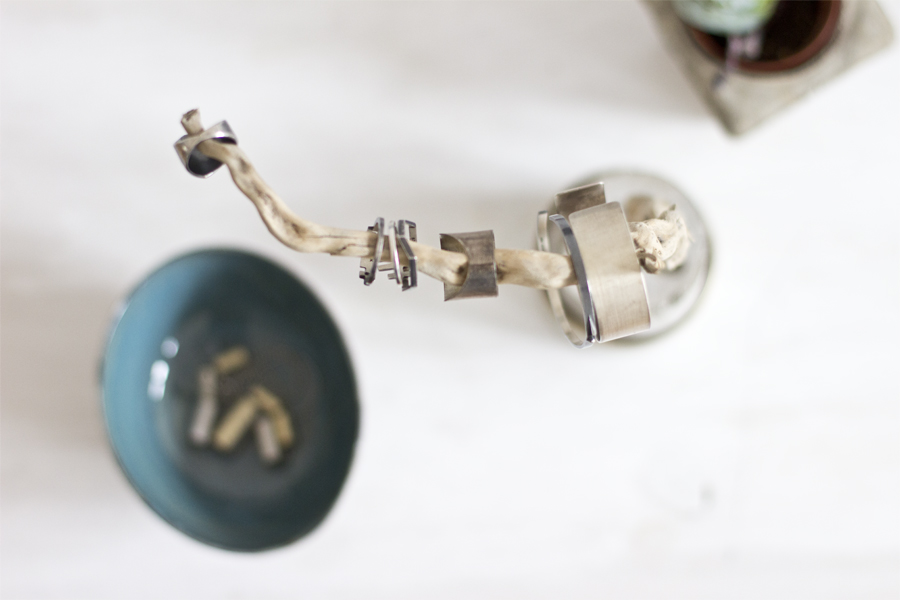 Are you ready for some warmer days?
Now. Carry on!