There's something really satisfying about seeing one of your projects in print. I guess it has something to do that you can touch it and easily show it around and borrow somebody. That's all what I did with my February issue of Altered Couture.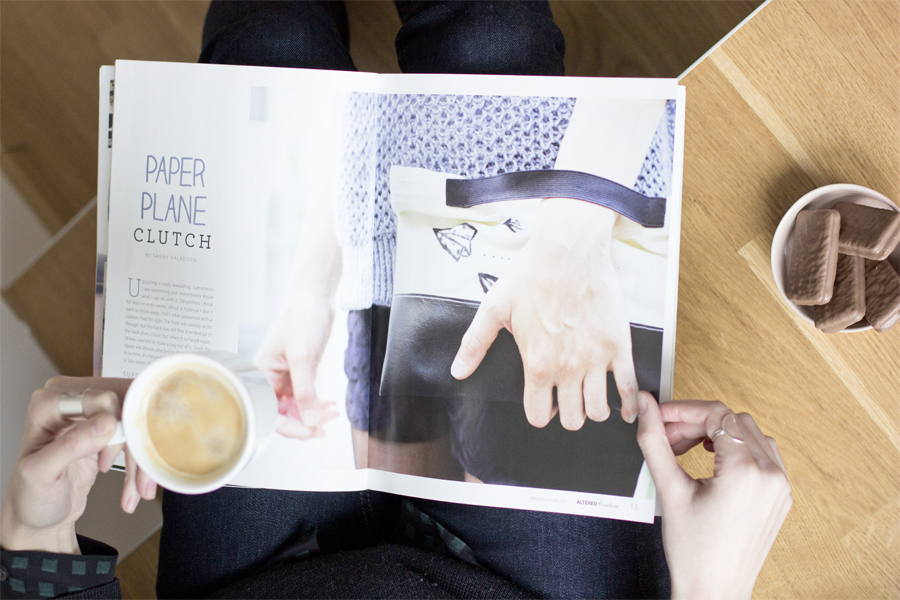 You know that I'm a big fan of Upcycling and when Altered Couture asked if they could use my project alongside with all the other incredible creatives, I feel very honored.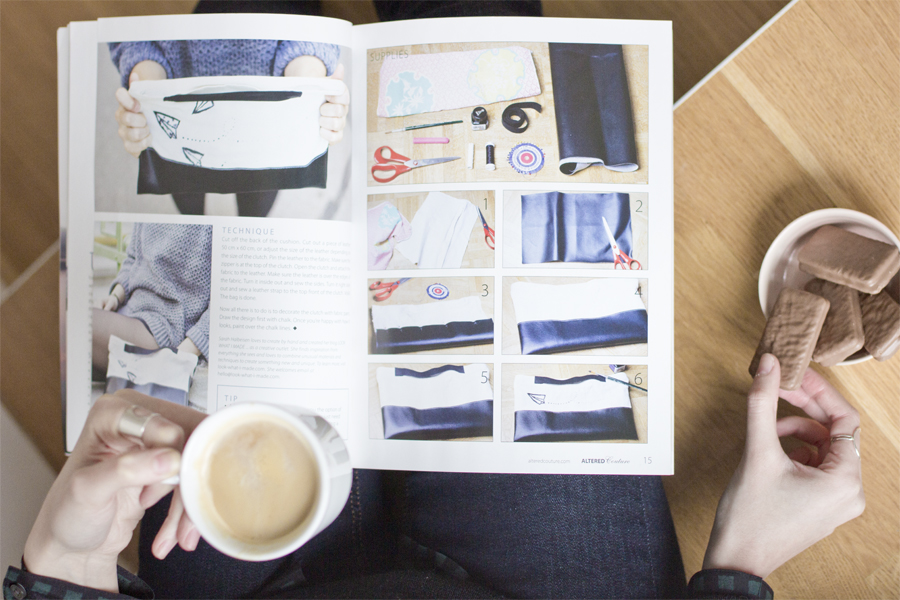 If you find an international News stand or live in the USA, get your own copy to see this handmade clutch for yourself. If you can't, don't worry. The tutorial for the paper plane clutch is also here on the blog.
There are many other inspirations for upcycling clothes in this issue. So get your copy and let's get crafty!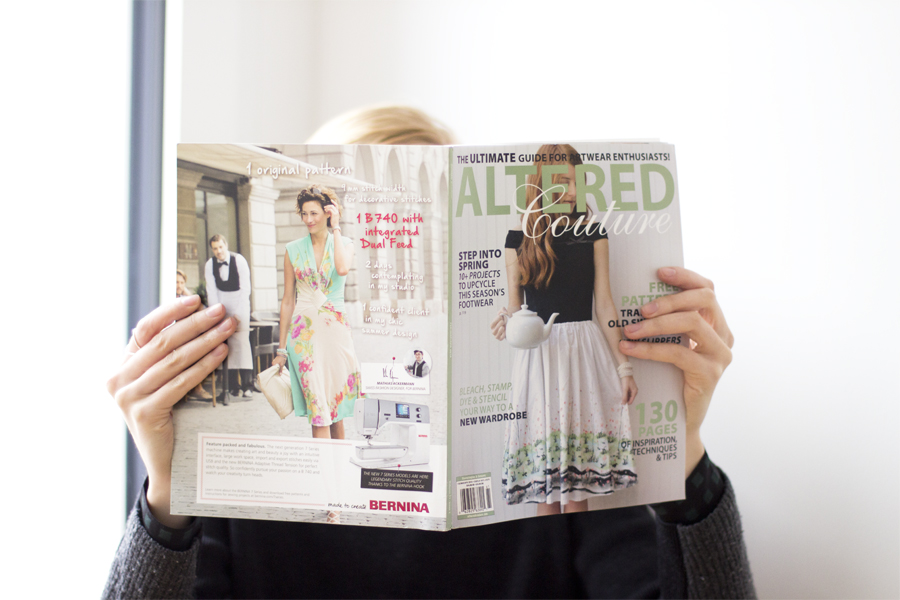 This beautiful model in my picture is my sister. You might know her from this post. Say hi!
Now. Carry on!