I hate blank walls. They make fun of my creativity. At least that's the feeling I get. They've never had the courage to tell it to my face. So naturally I try to come up with ideas to make (temporary) wall installations. Temporary because I like diversity and I get bored of the same sight pretty quickly.
Making seasonal wall decorations is a great way for me to have an excuse (first to decorate and then again to take it down). So I made this Easter paper wall decor with my own handwriting.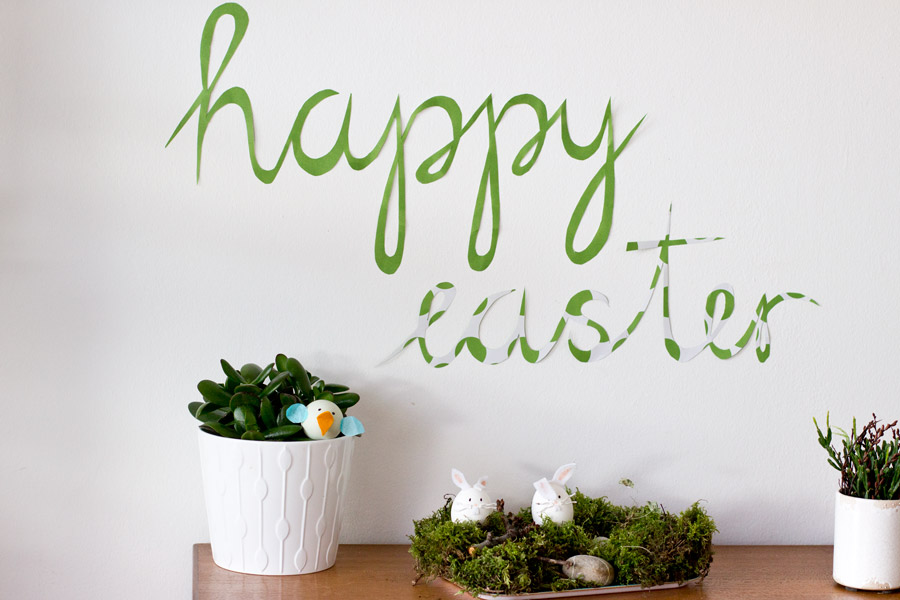 Take that, you blank wall! Let those laugh who win!
All you need is:
– white paper
– green paper (and green dotted paper)
– scissors
– washi tape
– double-sided adhesive tape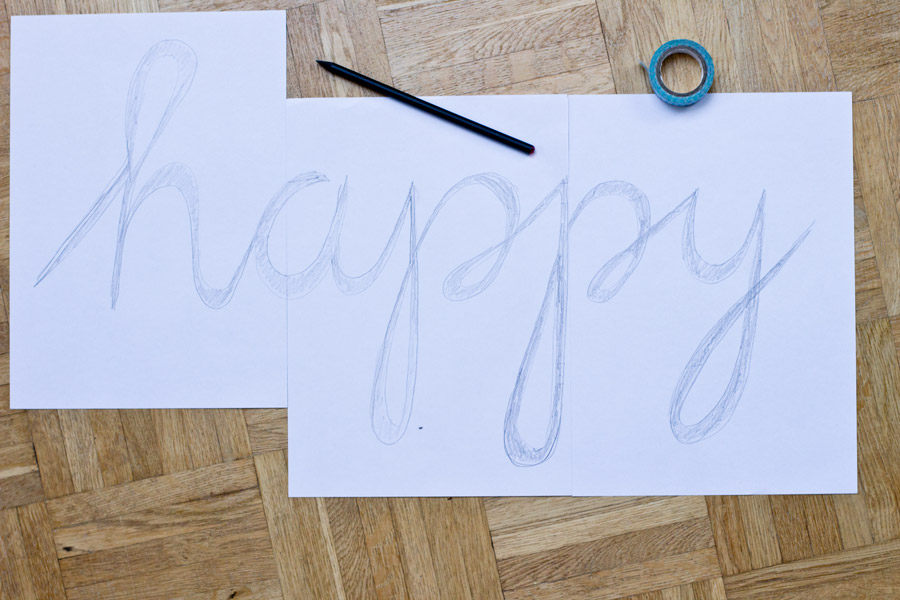 First we need to make a template. Even if you aren't as proud as you should be of your own handwriting, it's so much fun to see that on the wall! So let's try it!
Take the white paper and draw the words on it. I used 3 A4 paper stuck together with a little washi tape to get the right size for one word (see the picture above). Once you're happy with the words, draw a little extra space around every letter – we don't want it to be too thin to cut.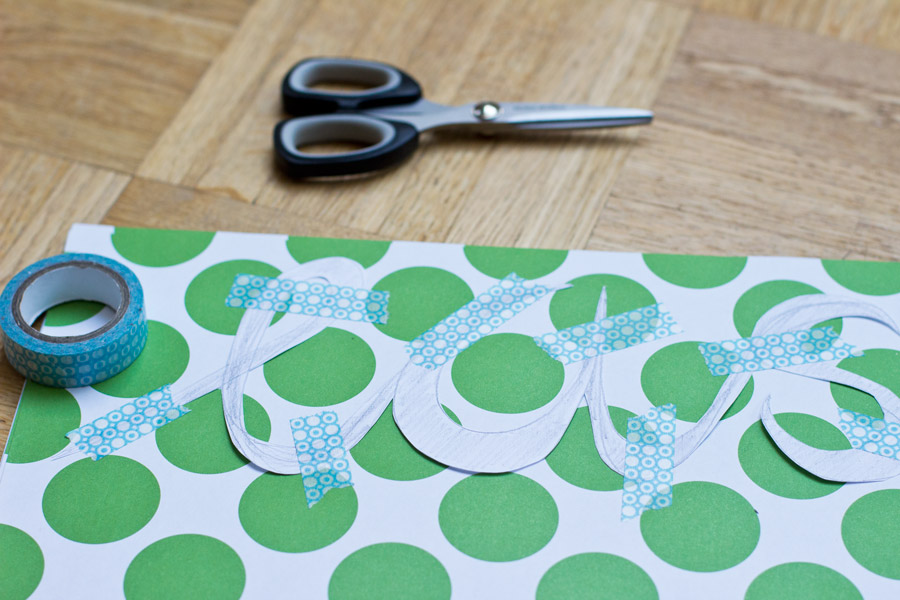 Cut out the words and stick them on the green paper with some more Washi tape. Washi tape is the best for this as it isn't as sticky as normal tape and easy to pull off again.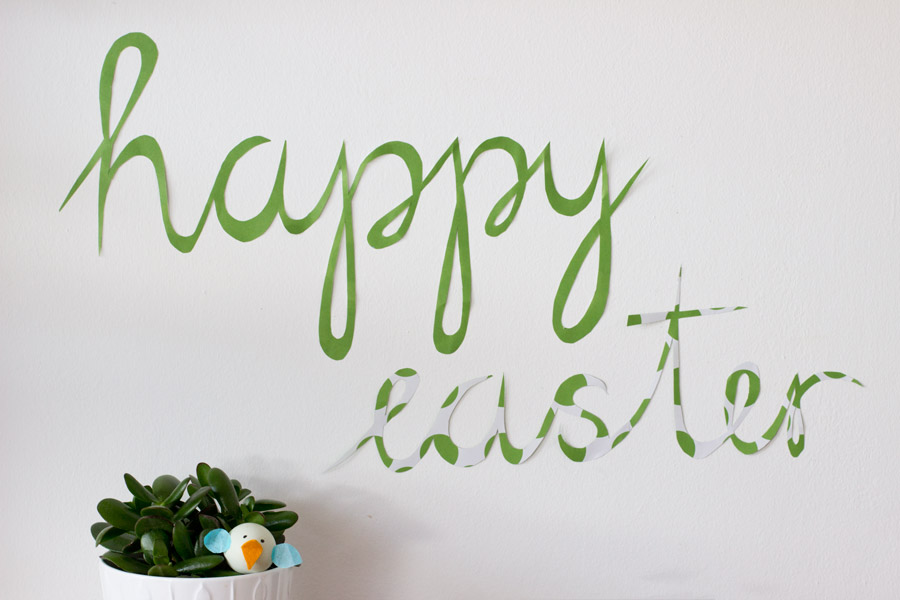 Cut that out as well and voilá! It's already done! Just stick it to the wall with some double-sided adhesive tape.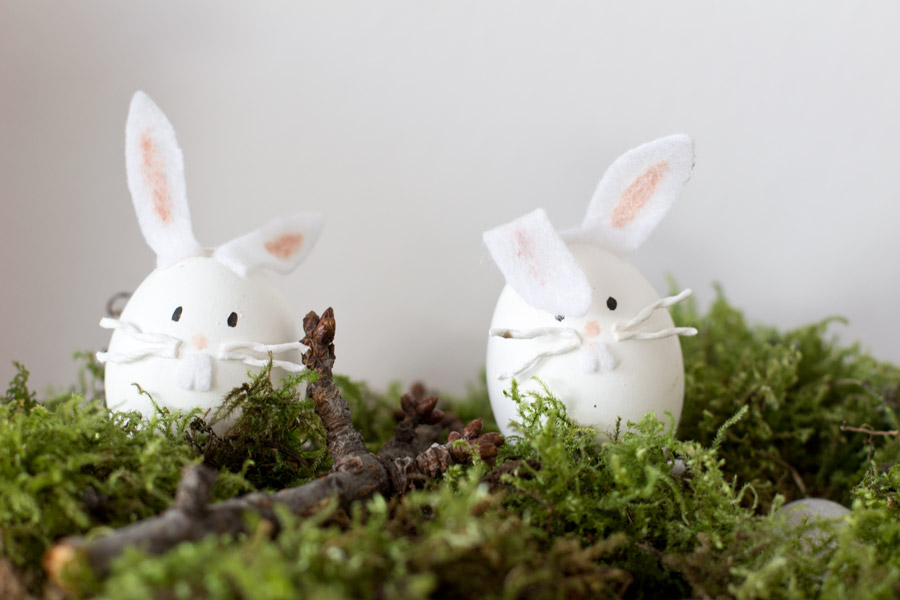 Do you remember these little bunnies I made out of egg shells? They are still my favorite and they move around quite a lot – sometimes they sit in a flower pot, sometimes on a table and sometimes, like here, on a bed of moss. They just make me smile every time I look at them. You can find the tutorial here.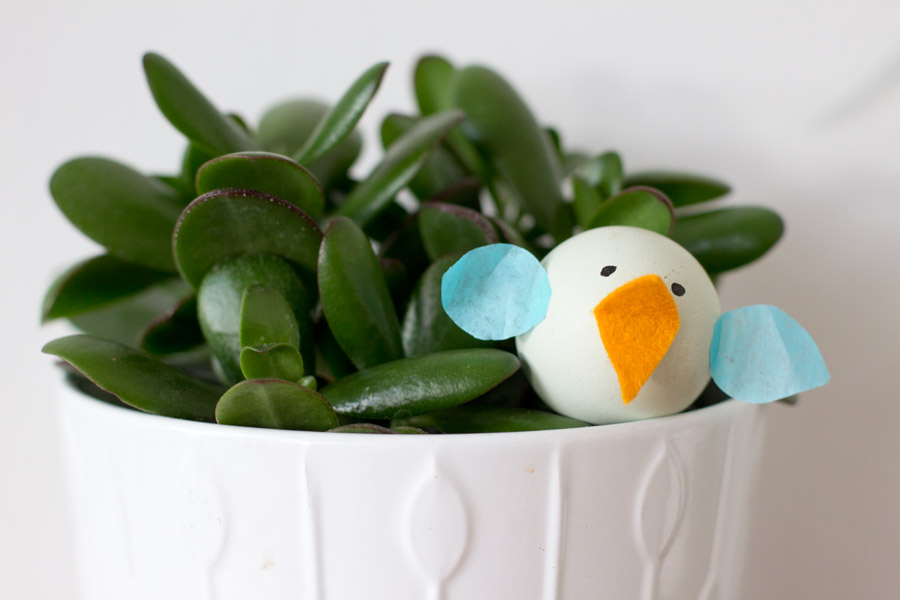 This little fella' is also from the same DIY blogpost. Birds and Easter go well together in my book.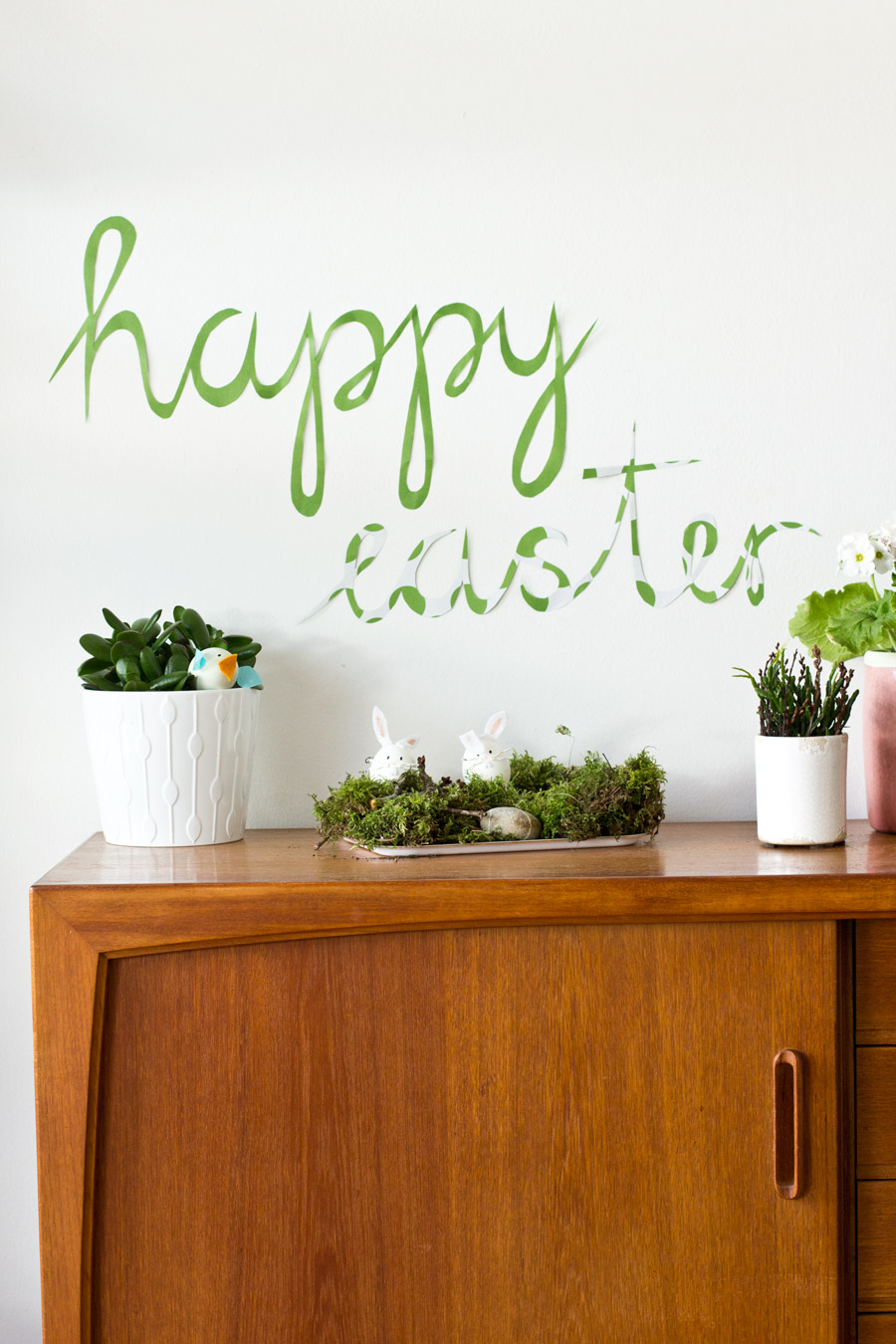 Have you already decorated for Easter? I'm looking for some new inspirations, so please share in the comments below!
Now. Carry on!