Last year I dedicate a whole week to one of my favorite fruits: strawberries. I've been to a strawberry field as soon as they opened their gates 1 1/2 weekend ago. It's safe to say I'm a huge fan.
So I put together a selection of past strawberry recipes to indulge in – now wouldn't you like to pick some right now?!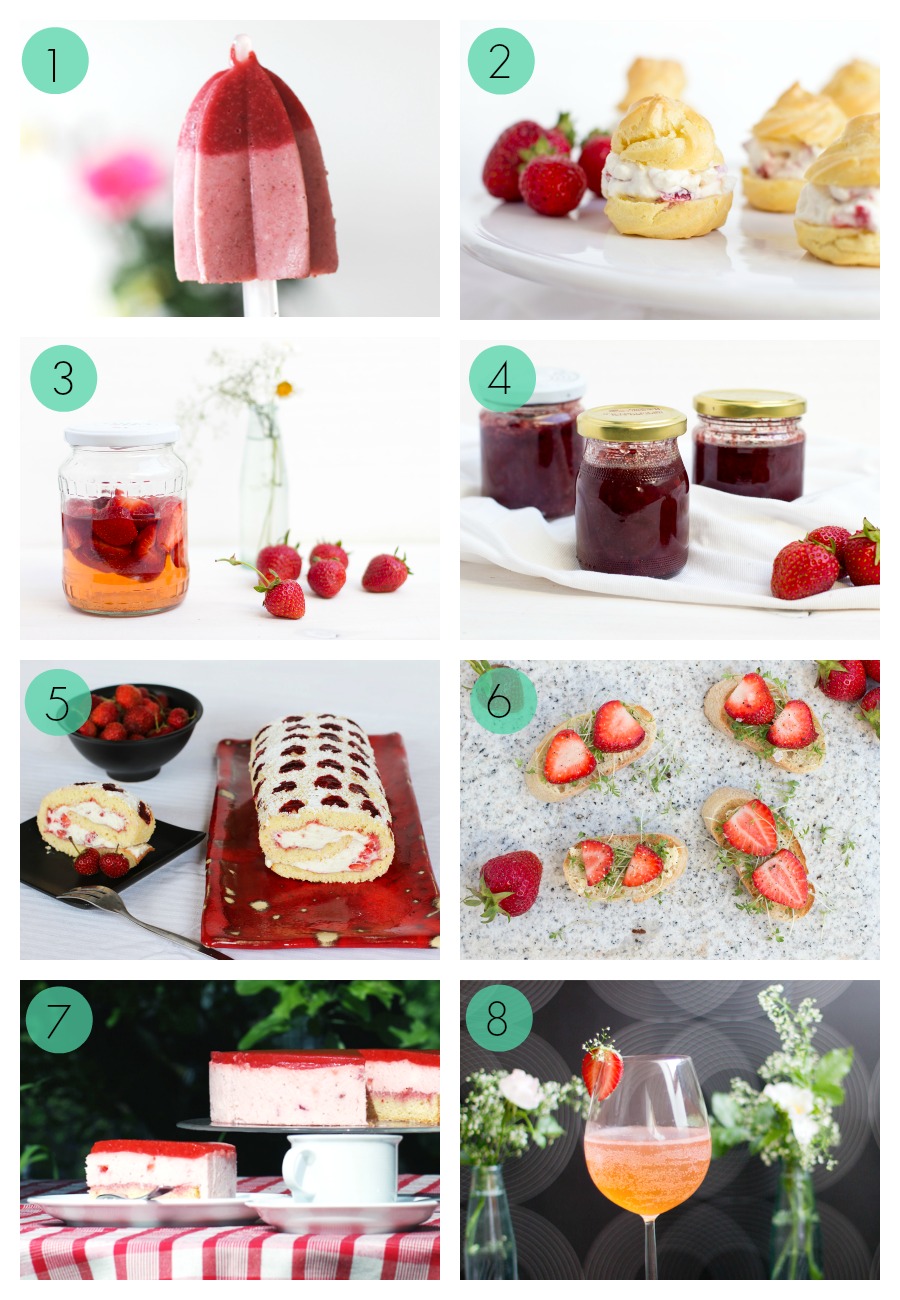 1 | Strawberry ice-cream – also good as a breakfast!
2 | Choux pastry filled with strawberry cream? Yes, please.
3 | You know I love infused vinegar for summer salads – especially strawberry infused vinegar.
4 | My favorite strawberry recipe: strawberry ginger chutney
5 | The sophisticated strawberry swiss roll!
6 | Simple but a delicious combination: cress and strawberry sandwich.
7 | My dad's famous strawberry cake I just had this weekend.
8 | Got something to celebrate? Make this strawberry elderflower bubbles drink!