My parents have hens at home. So I'm a real expert here: hen's like their nests. And what could be more Easter-themed that said hen's nest? Not much more, right?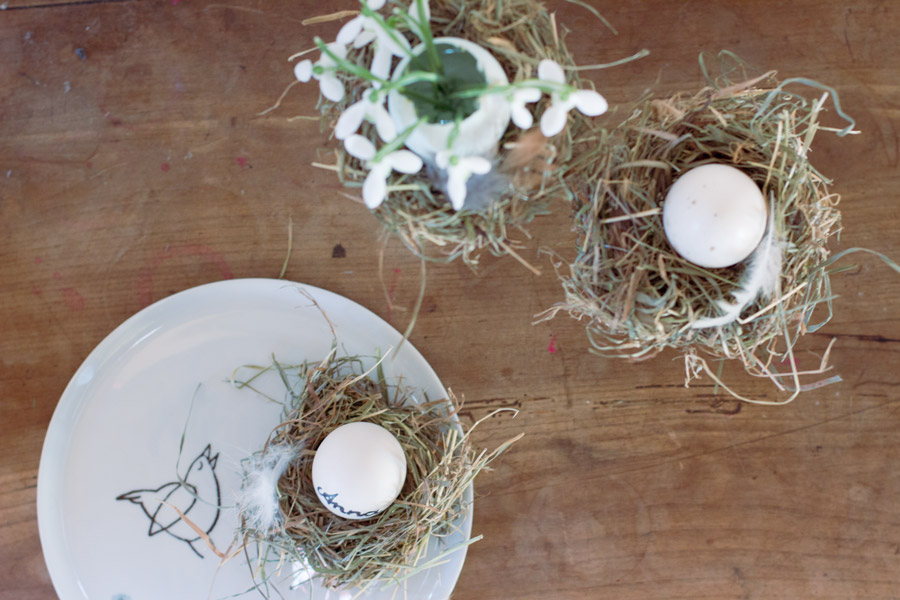 Isn't Easter all about eggs and decorating with them? Now follows my short tutorial on how to make them a little nest to sit in – as place cards or vases or just for decoration. There's not much you can't do with these little DIY hen's nests. Except eat. Please do not eat them. You're not a horse.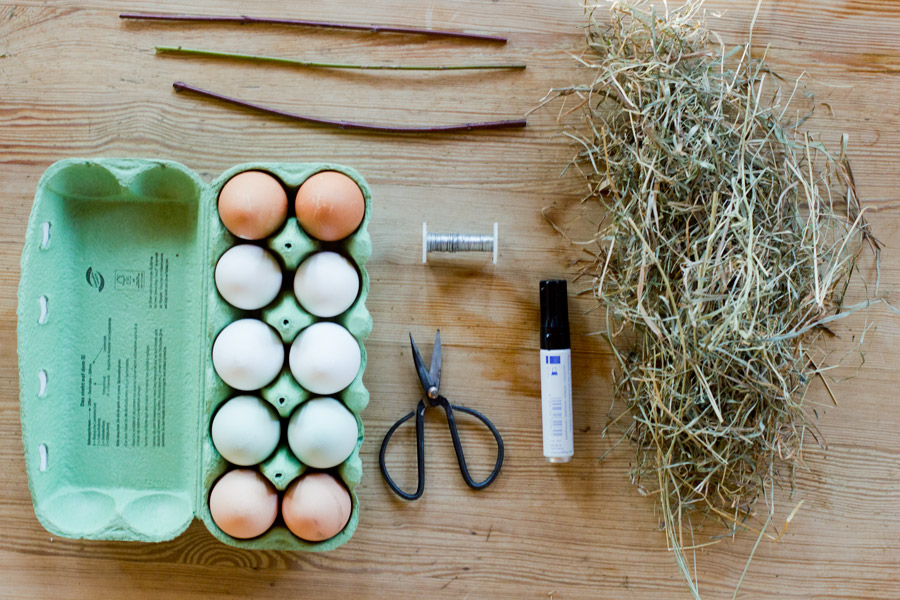 All you need:
– eggs in different colors (those are all natural colors from my parent's hens)
– some hay
– some small feathers for decoration
– flexible branches
– a scissor
– some wire
– a black pen
They are quite quickly made. Just make a circle with a branch and wrap the wire around the ends to hold it's shape.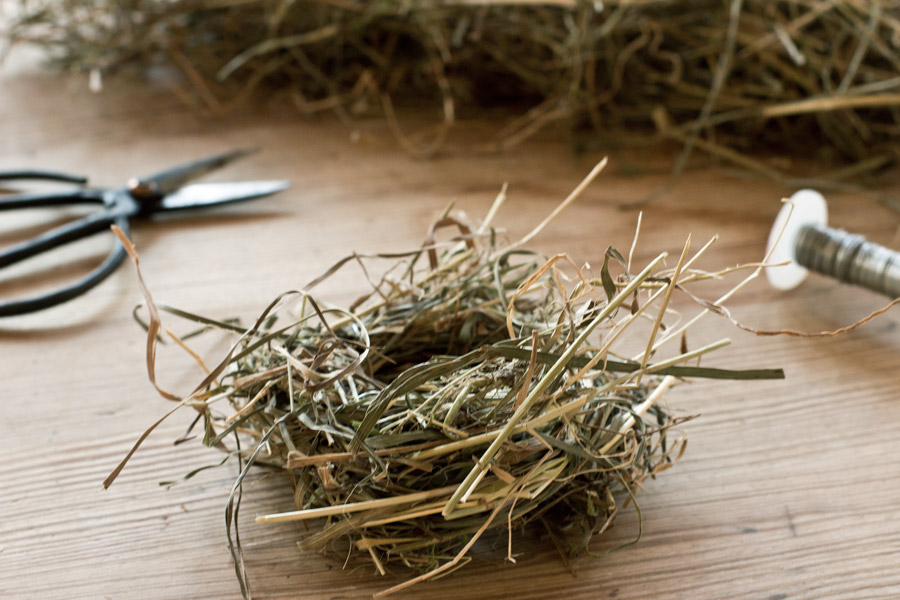 Now wrap some hay around the circle and attach it with the wire. Simply wrap that around the hay. Place the feathers on top and you're done. Just write the names of your guests on an egg and you already have a place card!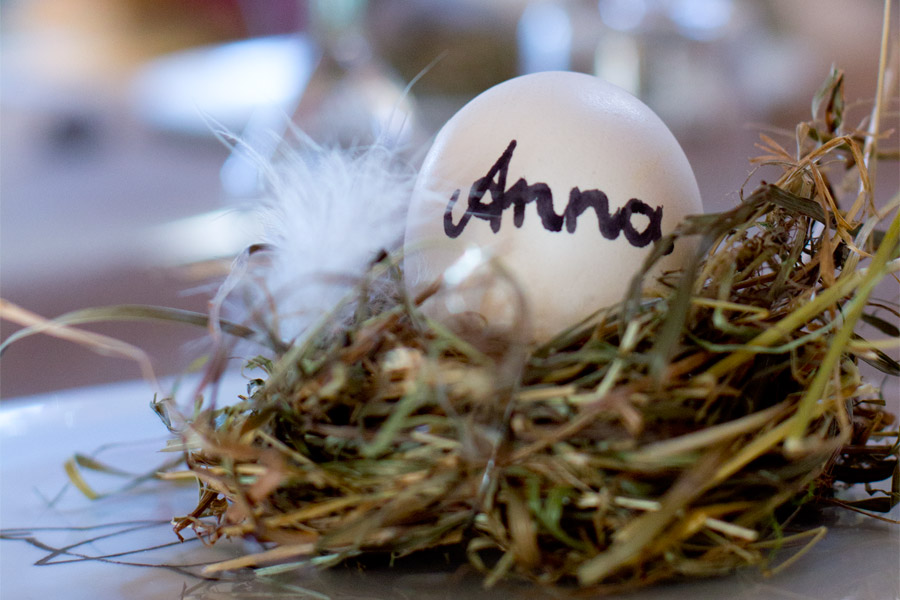 As stands for the nests in the middle of the table I used old liquor glasses that I turned upside down.
I actually took this pictures still at my parents house (1 1/2 weeks ago) while my boyfriend was busy packing our luggage and tetris-like stack it into the car.
I'm a horrible girlfriend but look at those plate! Could I miss out on the opportunity to take pictures with such perfect props?! Surely not. You understand, right?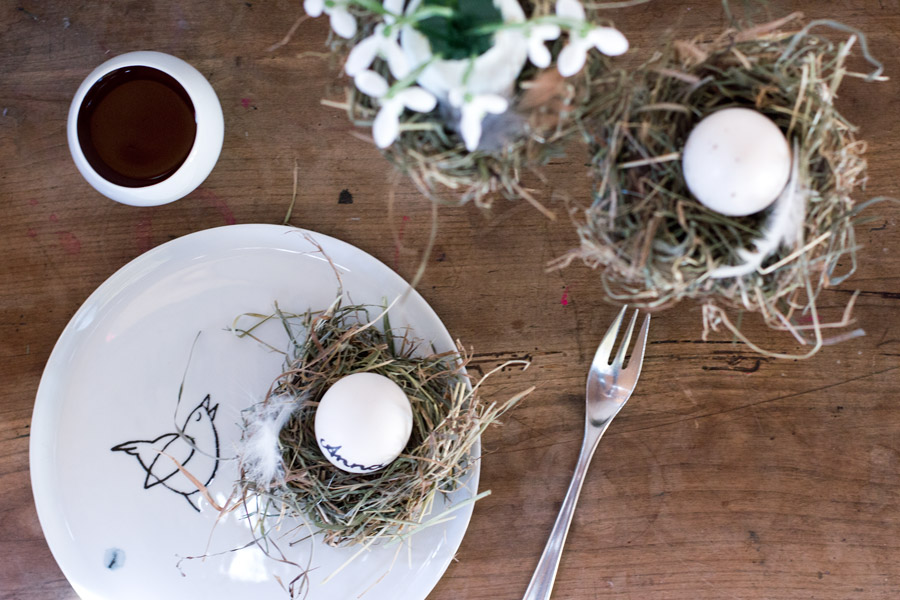 And I didn't even write my and his name on the eggs. Well, it wasn't Easter anyway and stop pressuring me! I made cute brioche bunnies for him to eat. That did the trick. He still loves me.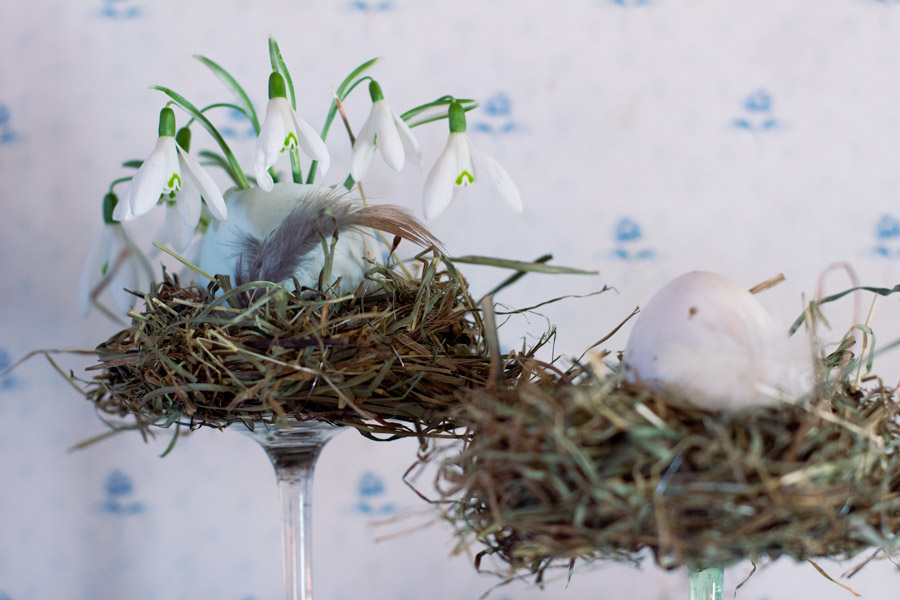 So, ready to set the table for Easter?! I am! Stay tuned for another super-cute project next week. It's also about eggs and animals but I won't tell you more for now.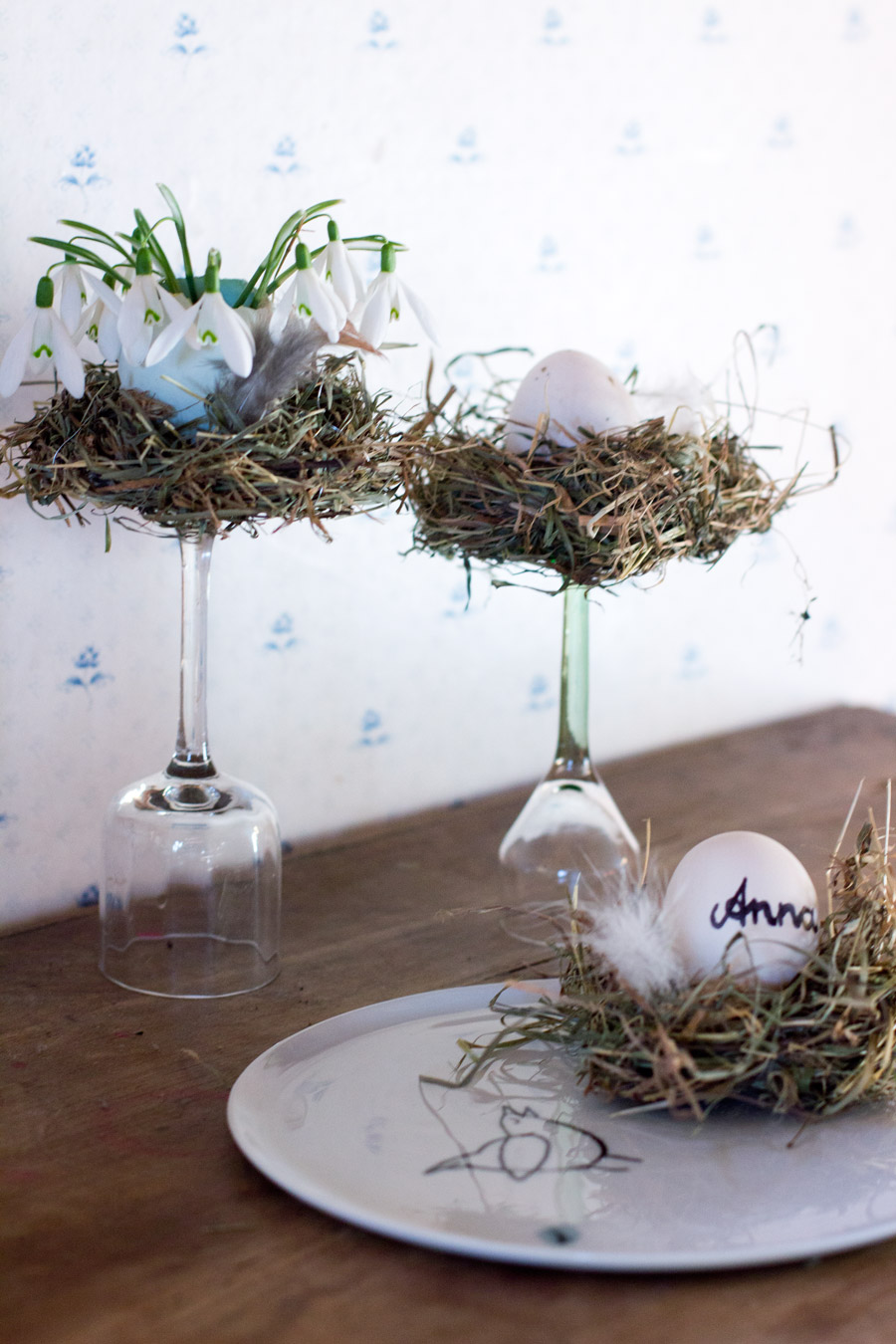 Now. Carry on!