Once again I made it into a magazine with my styling job. This time it's with this cute (if I may say so myself) Easter egg animals in the March/April issue of Servus Kinder Magazine. Is it normal that I still get such a proud feeling when I see my work in a magazine? How does it still seem more valuable when it's printed? Funny but true. I guess you can tell from my facial expression that I'm really happy about this. Or not. My smile looks a bit forced. I can tell you that it's only because it took me about 100 pictures to get one that's decent. And this was it. So imagine how bad the others looked like…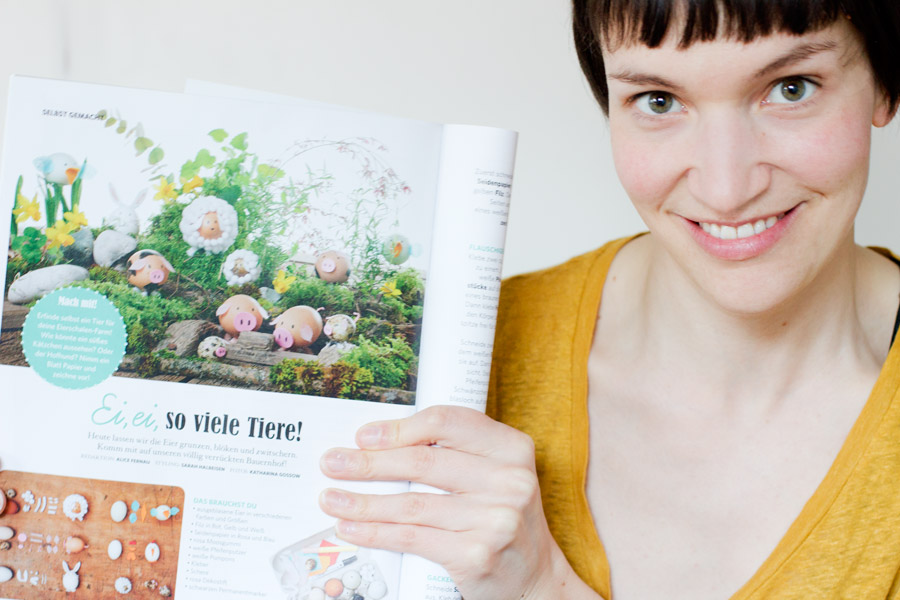 Of course, I'll share the tutorial with you here on the blog. Don't you know me at all? I would never forget about you.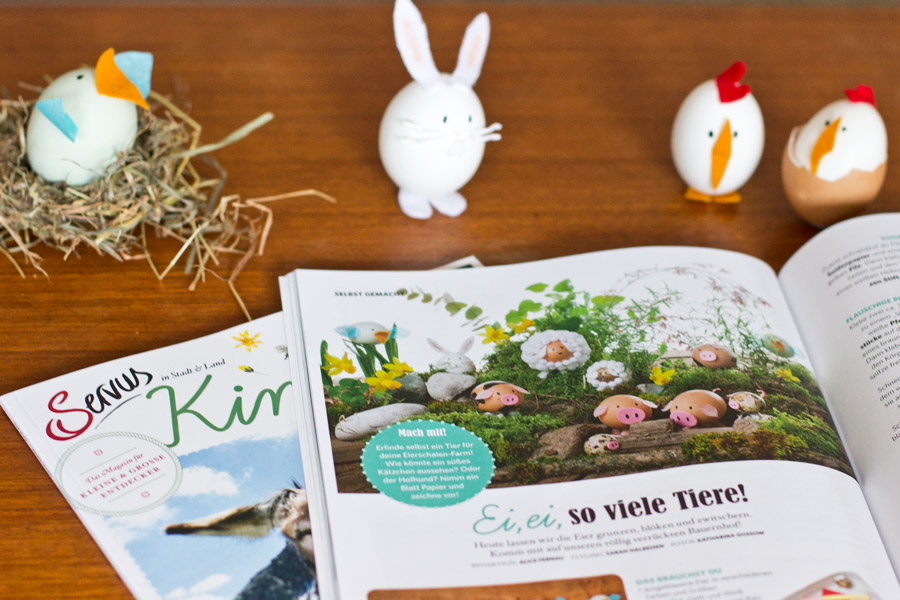 But for now let me brag a little that this great project made it into a magazine that you can actually buy. It's going to be a fantastic week!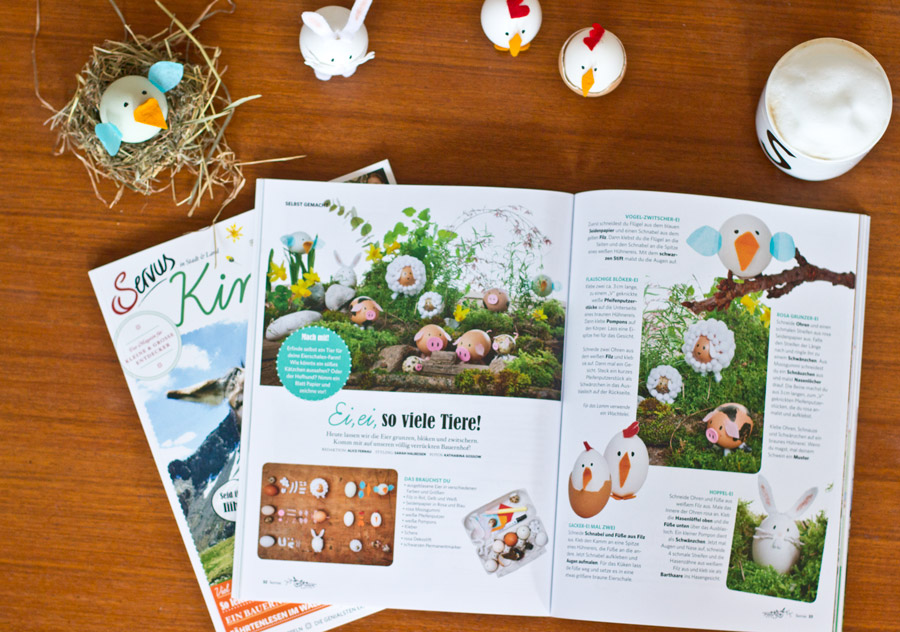 Now. Carry on!