I'm not really in a Christmas mood already. Less than in October when I styled this photo shooting. Can you blame me? The weather is warm, the trees are dressed in colorful robes and it's far from snowing. It feels like fall has just fully hit us and now I'm supposed to think about Christmas and trees and dreamy decoration?! No. Just no.
But because there are some duties that I have to fulfill – like filling the Advent calendar for my love, I make my own interpretation of not-Christmas decoration.
So this year I made a colorful balloon Advent calendar filled with vouchers and love quotes. Talking about merry and bright, right?!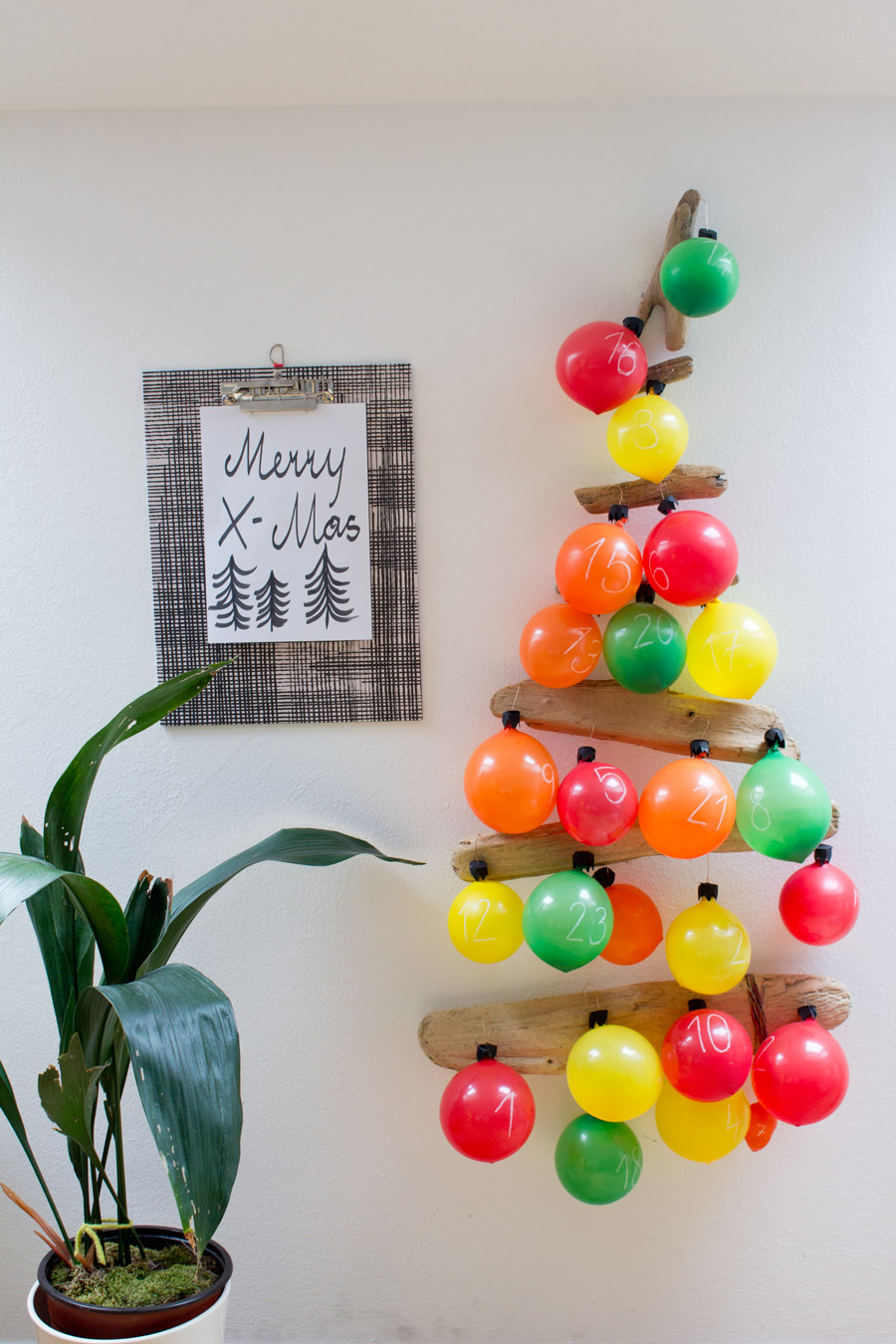 Can you see that I'm not in a classic Christmas mood?!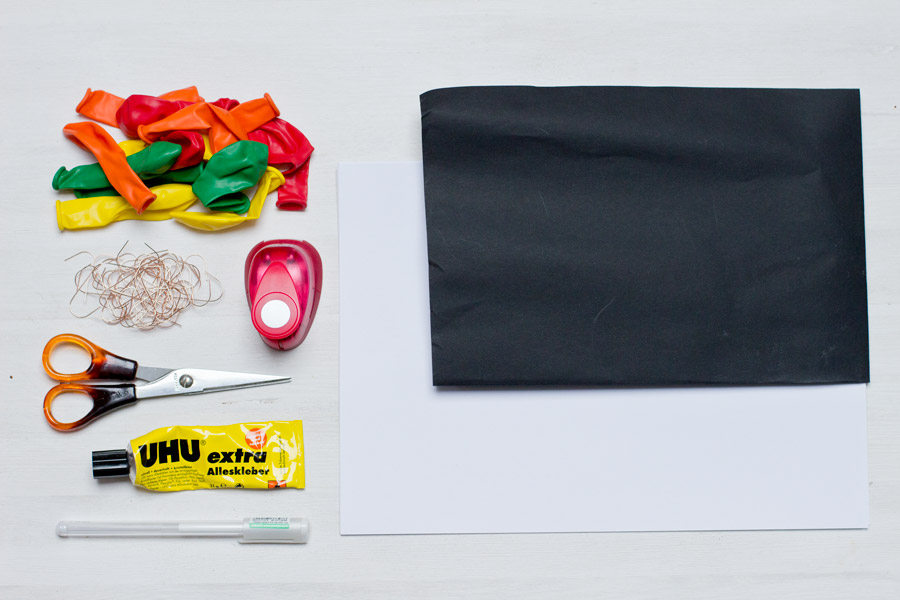 All you need is:
– 24 colorful balloons (and some more in case some pop)
– black and white paper
– scissors
– a round cutter
– glue
– 24 ornament hangers
First cut 24 round circles out of the black paper and stripes (with a jagged side and a side with a lot of little straight cuts).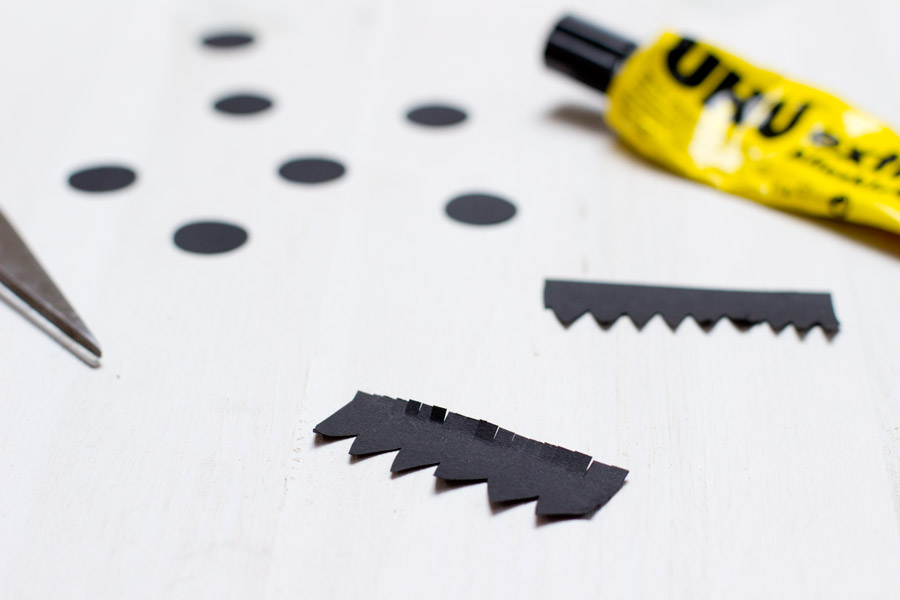 Glue the stripes in circles together and push the top down (now it should be clear why you had to make so many little straight cuts).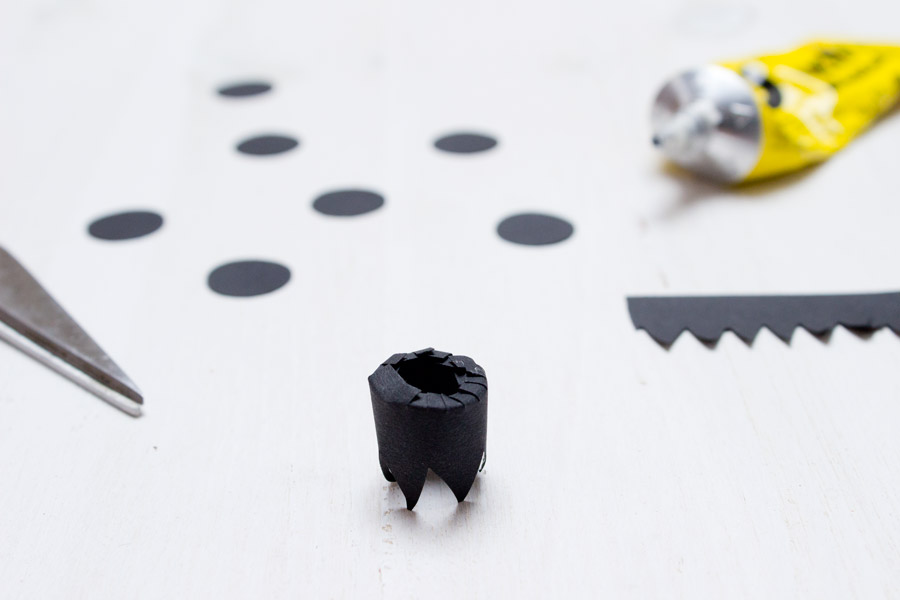 Stick a black paper circle on top and repeat 24 times.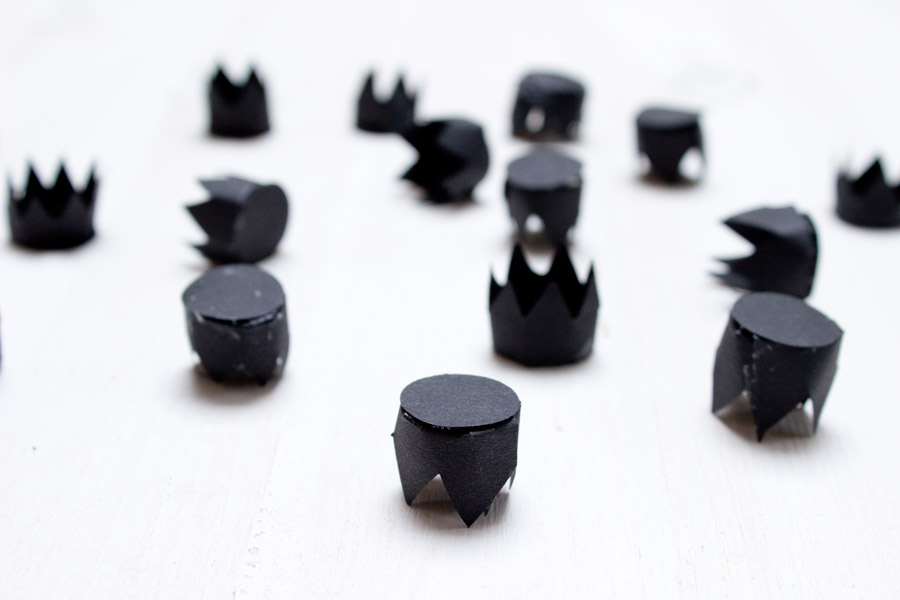 Write little love notes and vouchers for activities on a small piece of paper. I used stripes which I made by folding the paper in half 4 times.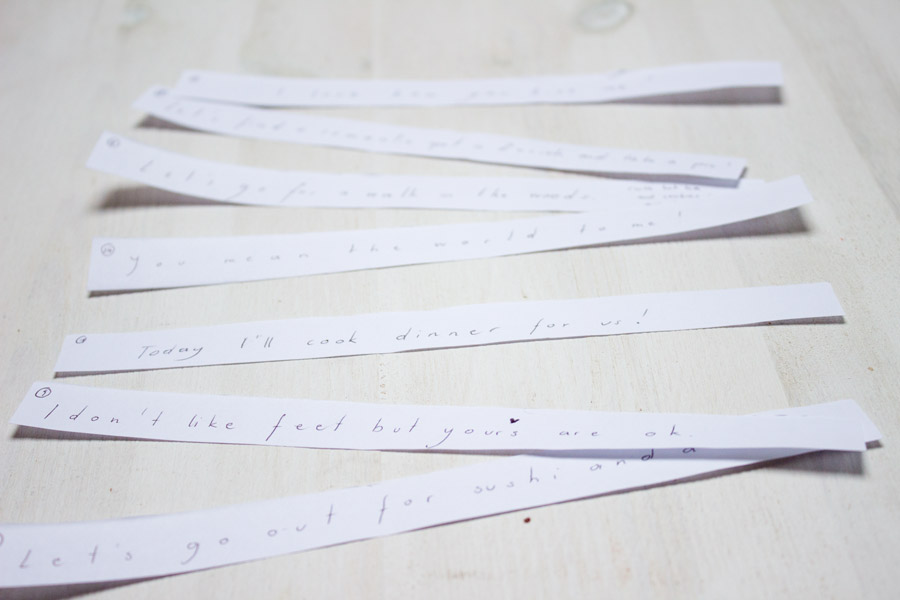 Tips for vouchers:
– Massages are always good.
– Take a calendar and plan the activities around your free nights and weekends. Don't forget to write the date on the paper, so you don't forget to put it into the right balloon.
– Do you know activities that you like to do together?
– Plan a few date nights.
– What do you love most about your partner?
– Do you already have plans during the next weeks? How can a voucher make them even more special?
Now fill the balloons with one voucher (don't forget to remember the date!), blow it up and make a tight knot. Write the number of the day your partner or kids should pop the balloon on it. Now cut off the excessive piece on top.
Take a hanger and pull it through. Now put a small black hanger cover on top. And voilá!
I hung all the balloons on the driftwood Christmas tree I made 2 years ago. Doesn't it look funny? It makes me smile every time I pass. And I pass a lot.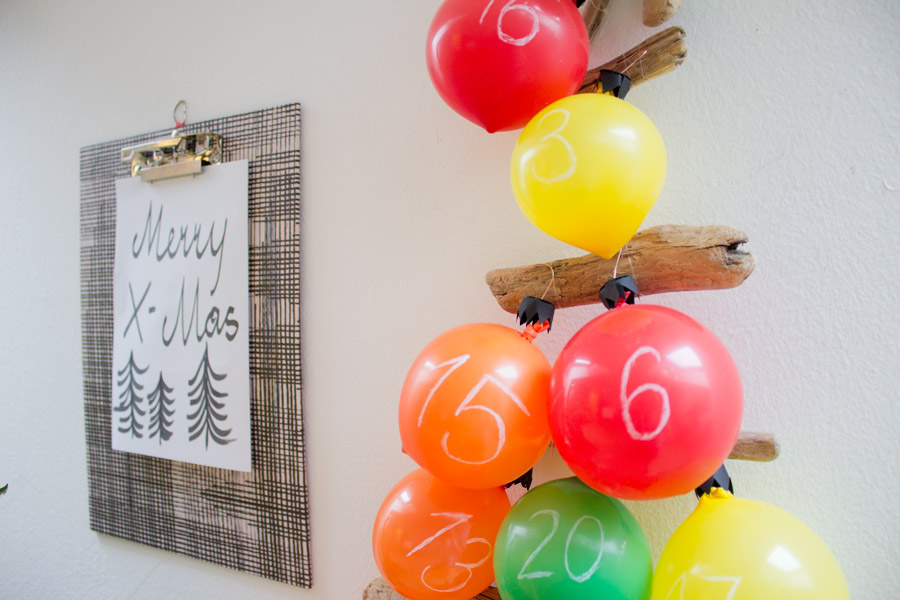 Of course I also put up this Advent calendar – filled with chocolate and sweets.
Do you already have an Advent calendar? What do you put in? Any vouchers?
Now. Carry on!