As I promised in my big announcement for my new job as a stylist, I'll share the DIY tutorial here on the blog as well. With even more pictures than in the magazine!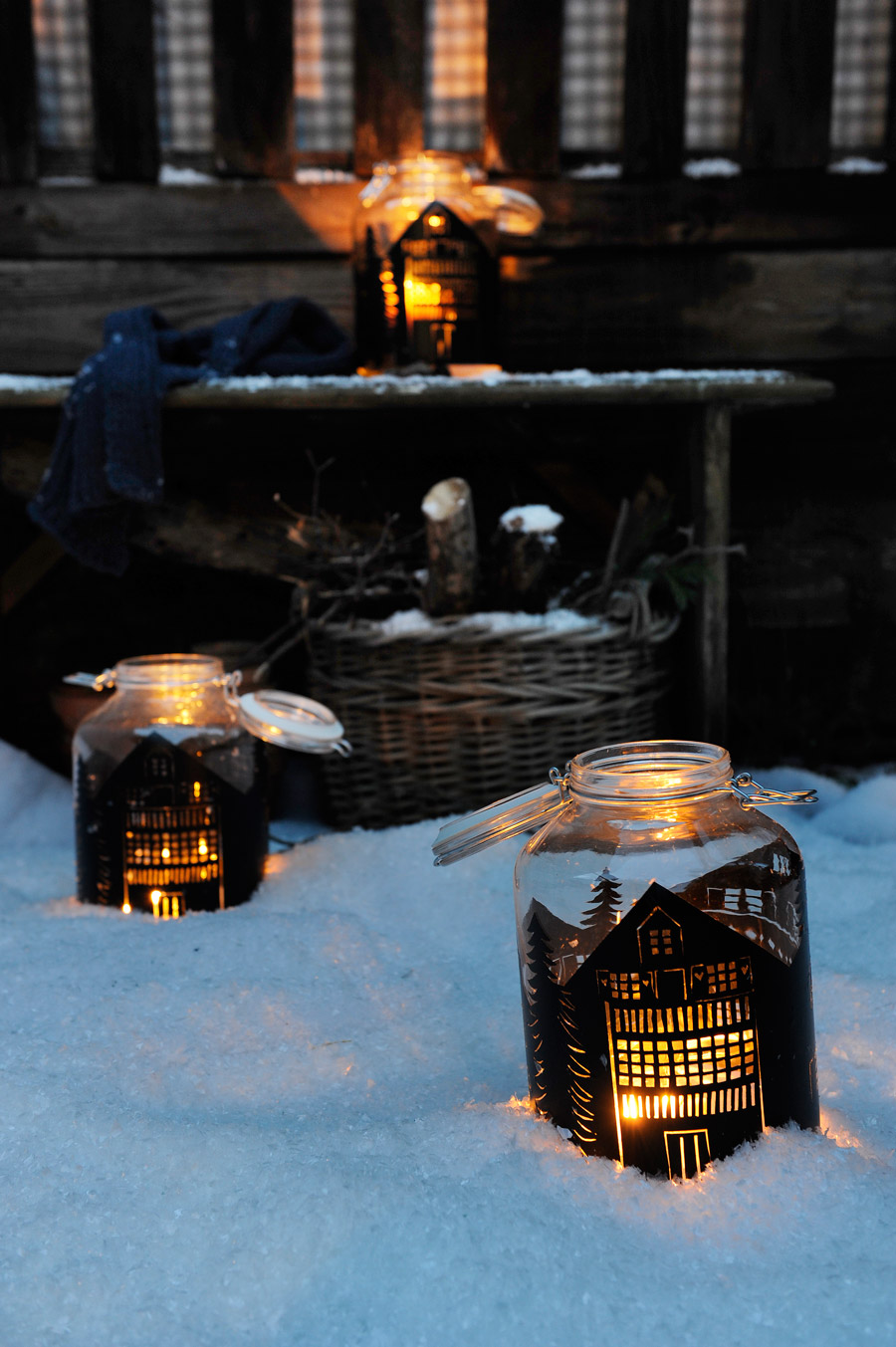 I was so lucky to have Alexi Pelekanos as a talented photographer (and expertise in styling and shooting for this magazine) as a partner in crime. It was so much fun to create a winter wonderland in September. As you might have guessed: the snow isn't real but who cares. The warm fuzzy feeling I get when looking at the pictures is and that's all that counts, right?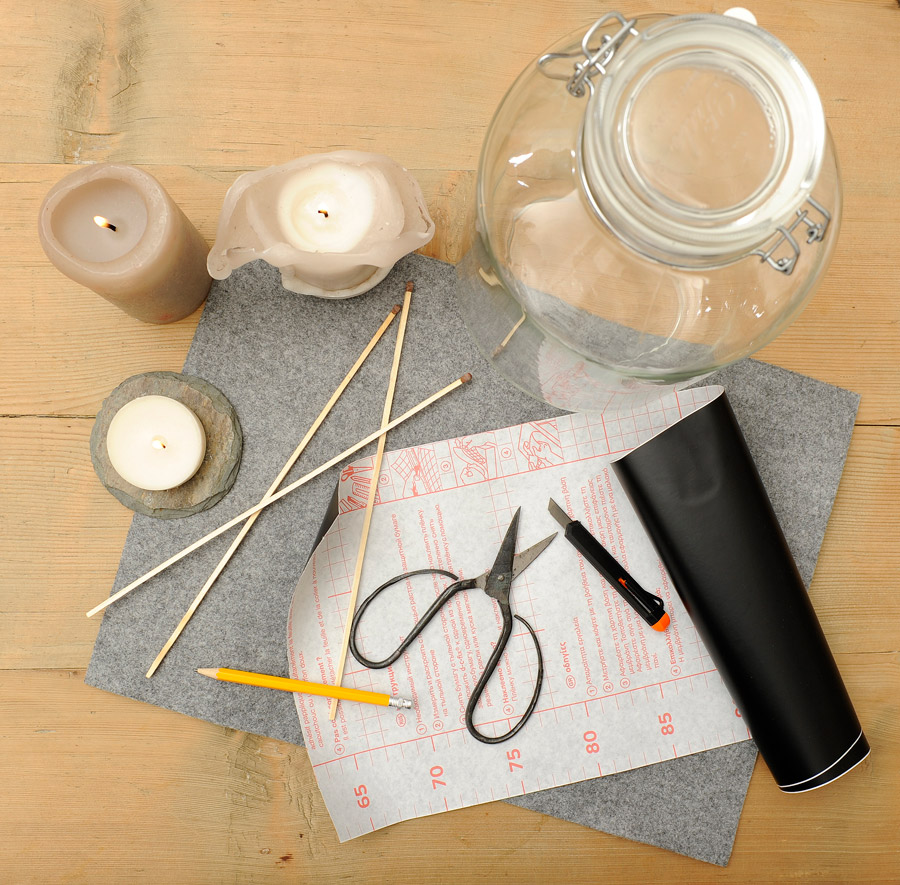 All you need is:
– big mason jars (these can hold 5 liters)
– black adhesive film
– a cutter
– a cutting board or felt
– candles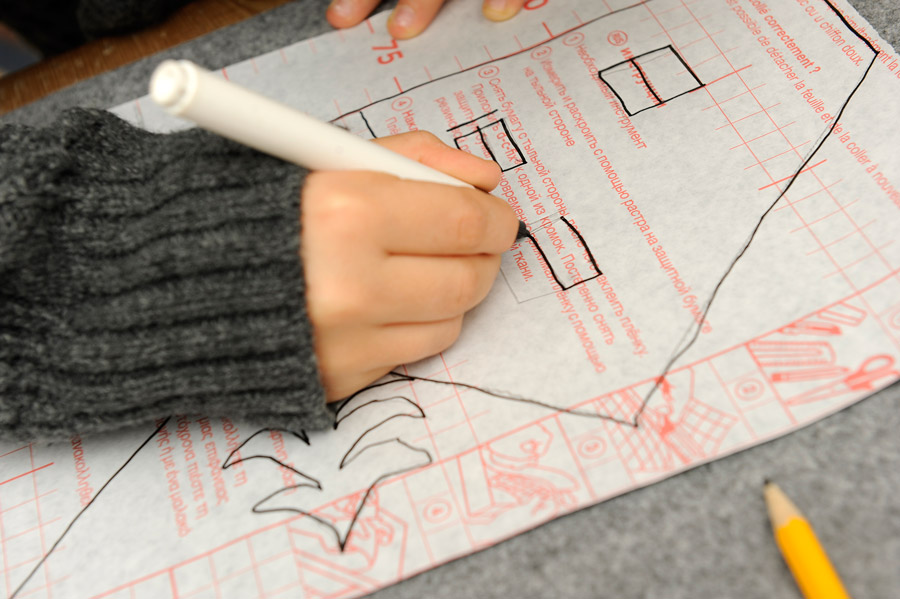 Take the adhesive foil and turn it backwards. Now draw the silhouette you'd like to cut out on the paper.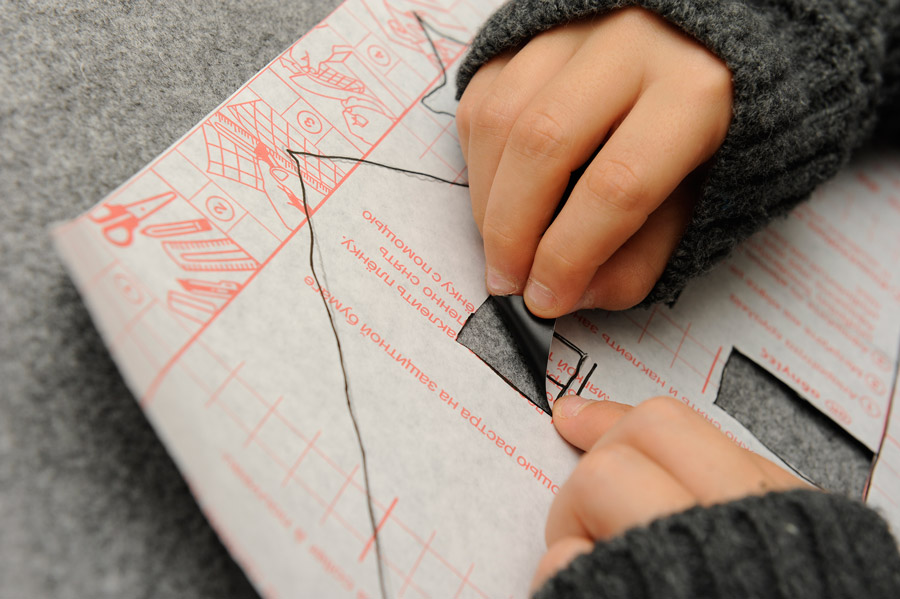 Take the cutter and cut the wholes and outside.
A few tips from me:
1. Many little cut outs look much nicer when the light falls through.
2. Think in terms of different shapes, heights and contrast.
3. Add what makes it a scene (like trees) rather than something plain.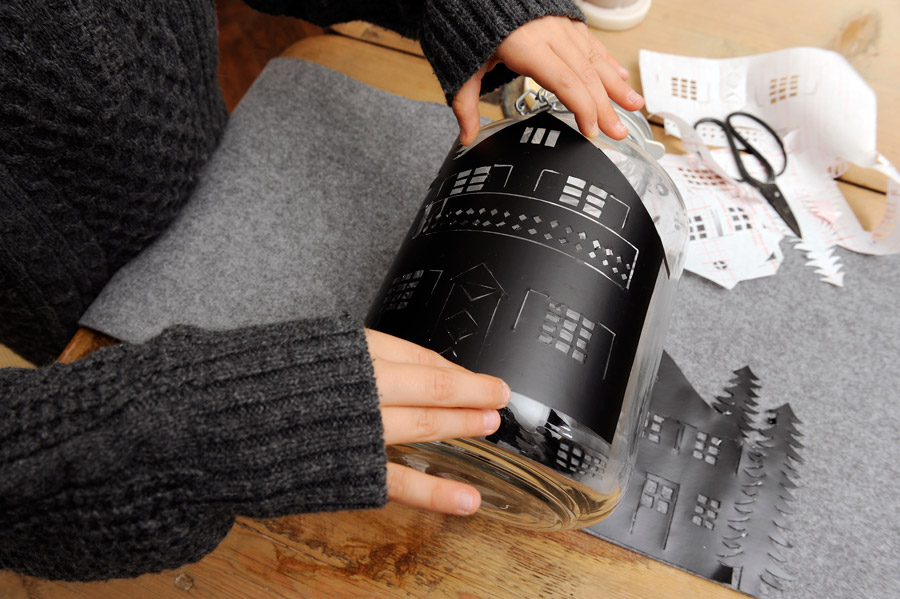 Now peel of the paper and put it flat on a table. Slowly roll the jar over it and it will stick to the outside as you go along.
And voilá! Now isn't that worth all the effort?!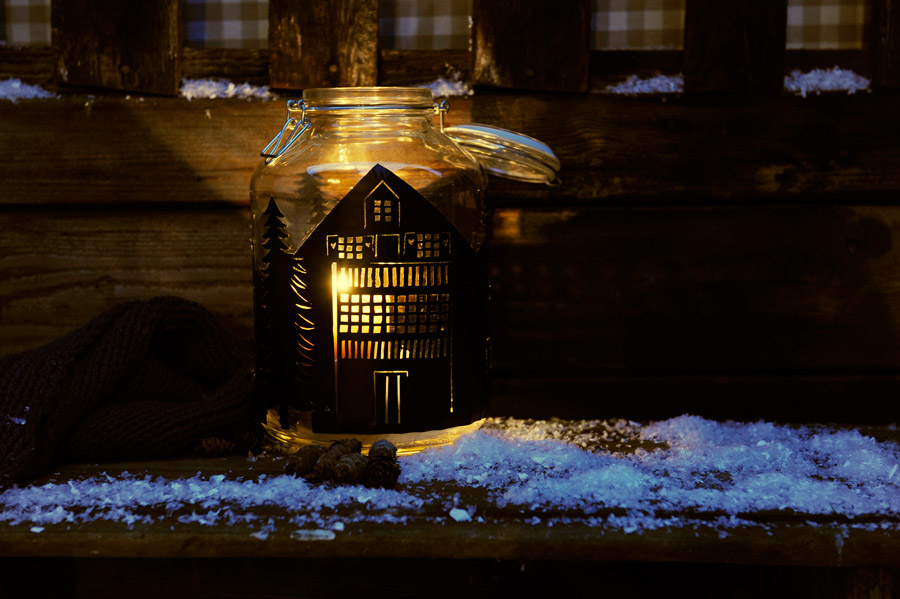 If you use LED-candles you can close the lid and leave them outside – even when it snows. Just imagine how romantic that looks! I wish I had a garden. I wish it would snow!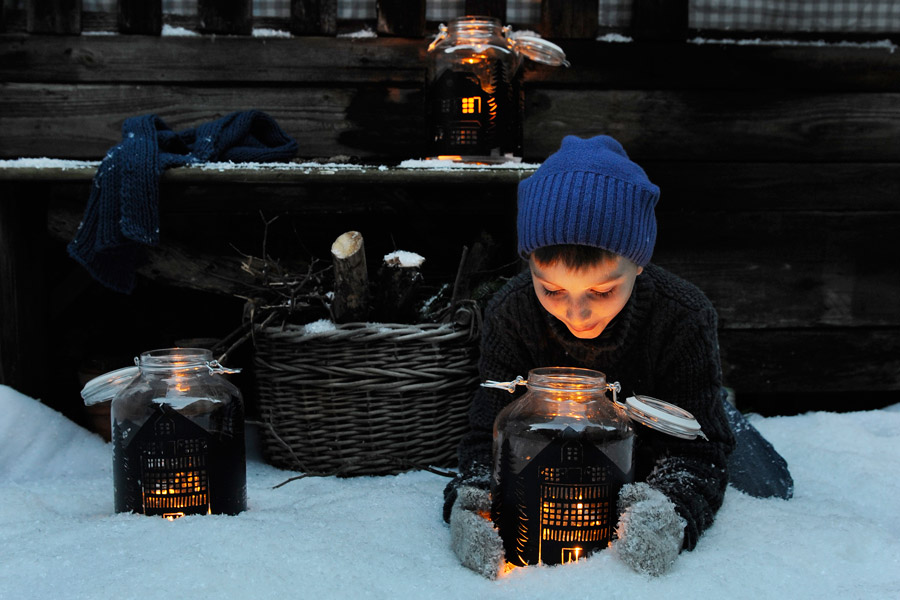 Also a big thank you to the model of this post: the little boy that helped making this tutorial come to life.

If you follow this blog for quite some time, you might have noticed the similarity to this project and you're totally right! I can't hide what idea sold them from you!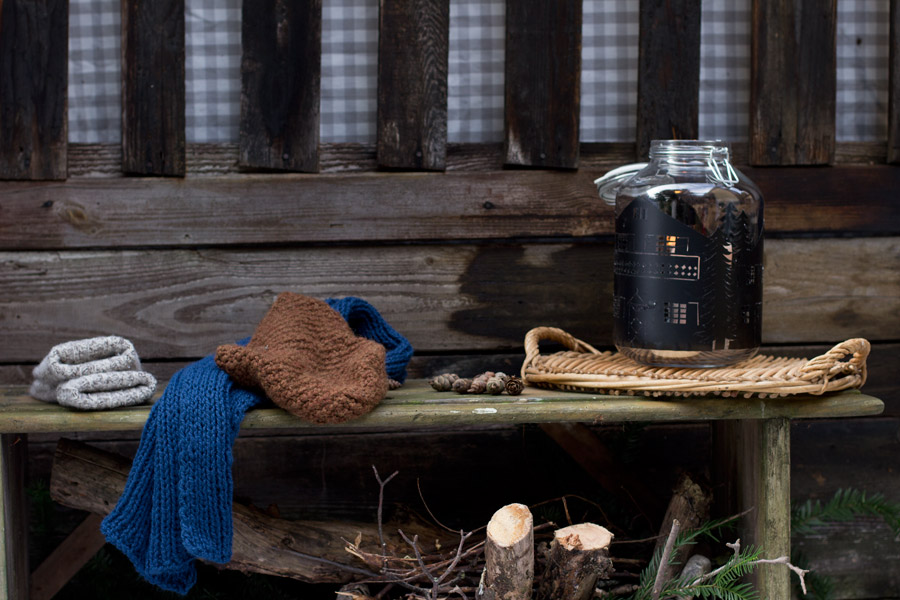 I just made it bigger and with silhouettes of houses that are typical for Austria (to get the regional relevance).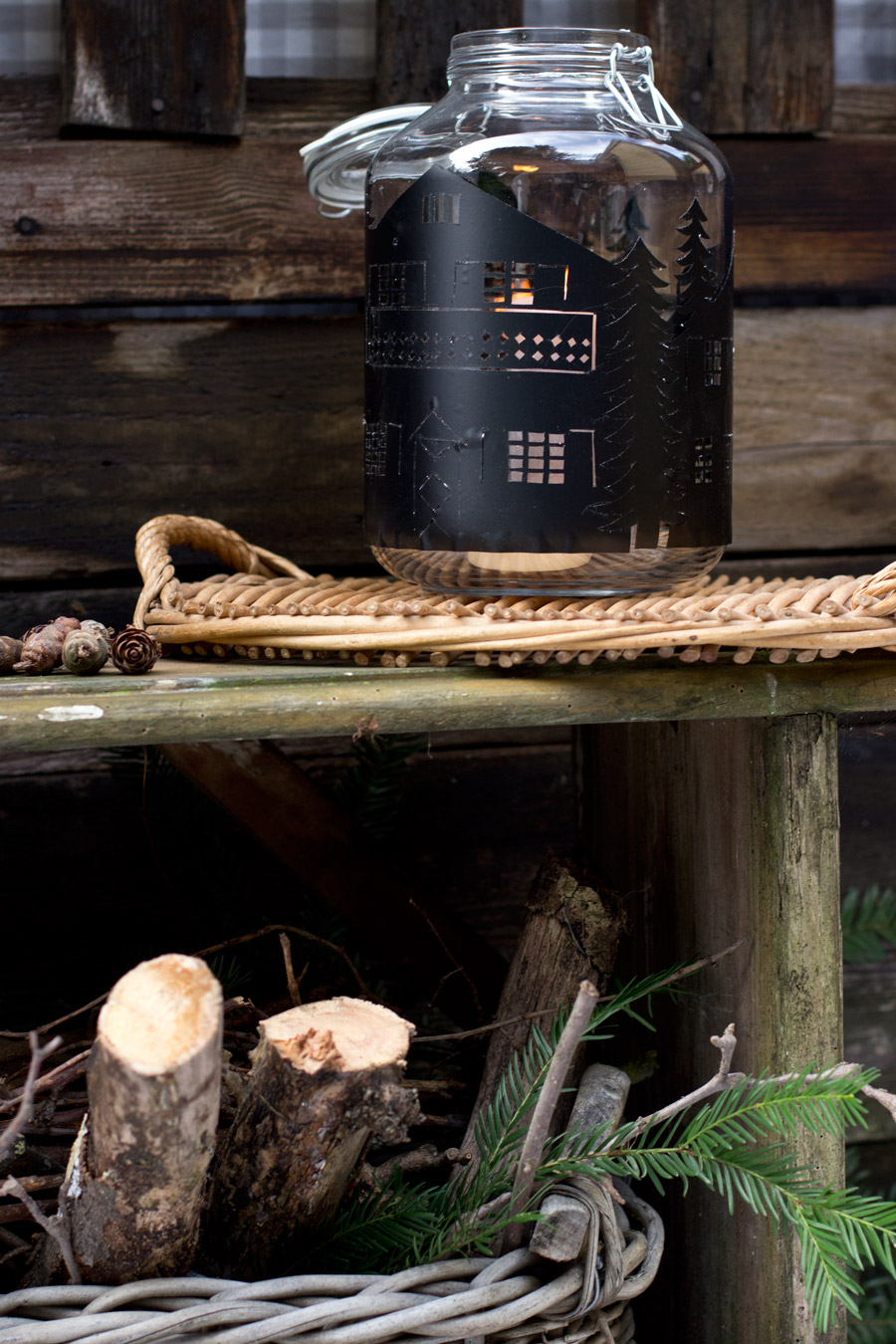 Now. Carry on!