As I mentioned on Friday I forgot the birthday of this DIY and food blog. For a whole month. Once I realized my mistake I had to whip together a cake and celebrate. Luckily I'm not short of ideas and a desire for chocolate and coffee.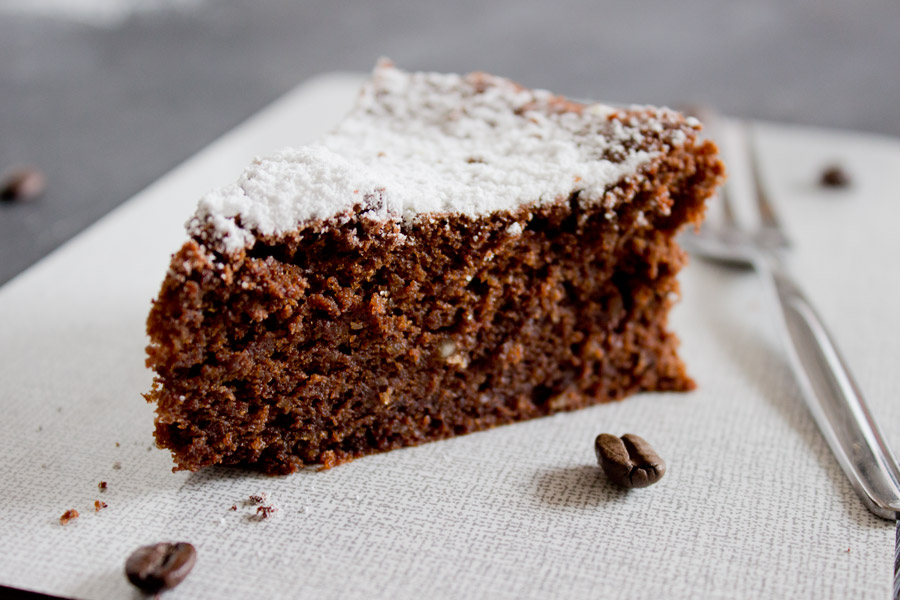 So I made this easy chocolate, coffee and hazelnut cake recipe in an hour and was ready to light candles and sing birthday corals. And because it was only me on this spontaneous party, I made only half of the cake. Still enough to spare a piece for my love.
All you need is:
– 60 g butter
– 125 g chocolate
– 2 Tbsp strong coffee
– 3 eggs
– 50 g sugar
– 1 tsp cinnamon
– 25 g flour
– 25 g grated hazelnuts
Preheat the oven to 190° C. Melt the chocolate in a bowl over a water bath. Put the bowl aside and add the butter. Stir until the butter and the chocolate are a smooth liquid. Now add the strong coffee. Meanwhile beat the eggs and the sugar in a mixer until its light yellow and fluffy. Combine the flour, hazelnut and cinnamon. Slowly add the chocolate butter and the dry ingredients to the eggs and combine well. Grease a baking tray and fill it with the batter. Bake for 35- 40 mins.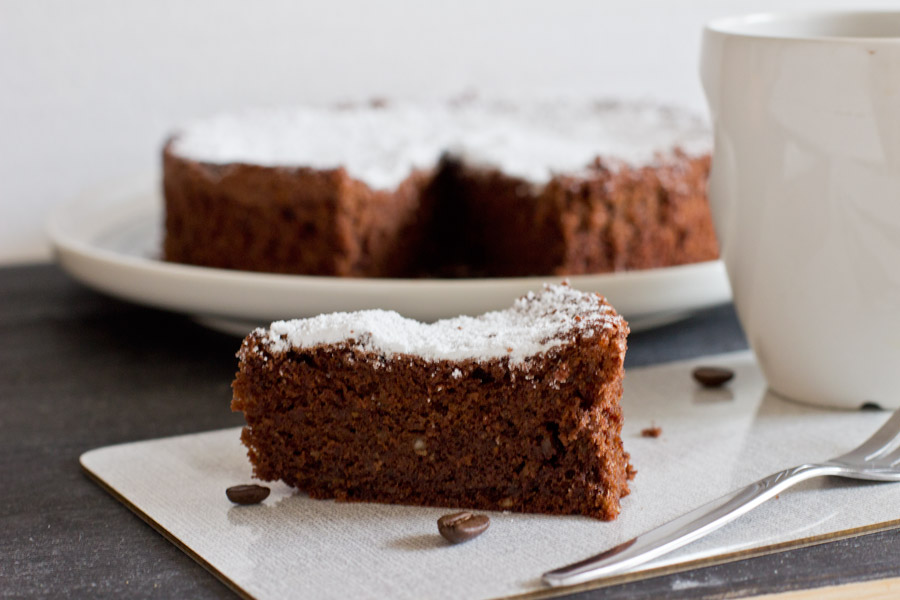 It's actually the perfect treat to combine with a coffee in the afternoon. Because you can make it so fast and with ingredients I have at home most of the time, it's the perfect chocolate cake for surprising guests or last minute desserts.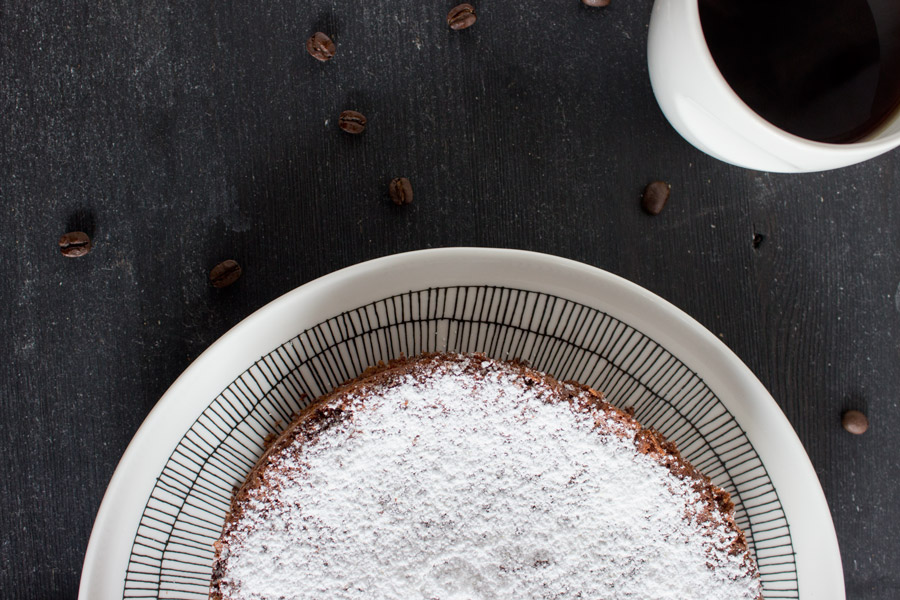 What's your favorite last-minute cake? Do you have a go-to recipe that you'd like to share?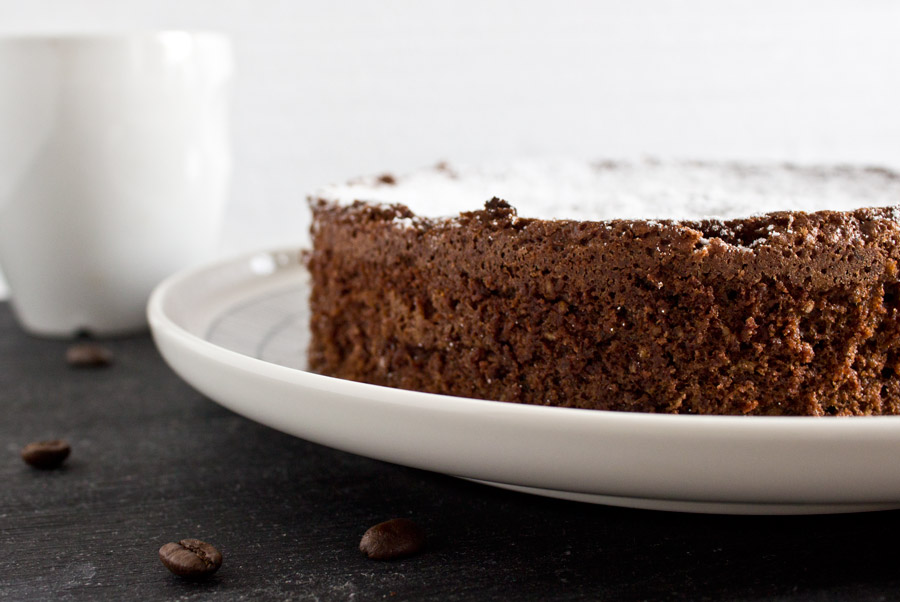 Now. Carry on!