If you follow this blog for longer, you probably know that I always wanted to have an etagère building set. I looked everywhere and made then an etagère from scratch. So that was the end of a long project and supplies hunting. Until recently. When an etagère building set found me. It's true! Thanks to the lovely people of koalaplan (how amazing is that name by the way?!) offered me to test their etagère building set – right in time for Mother's Day!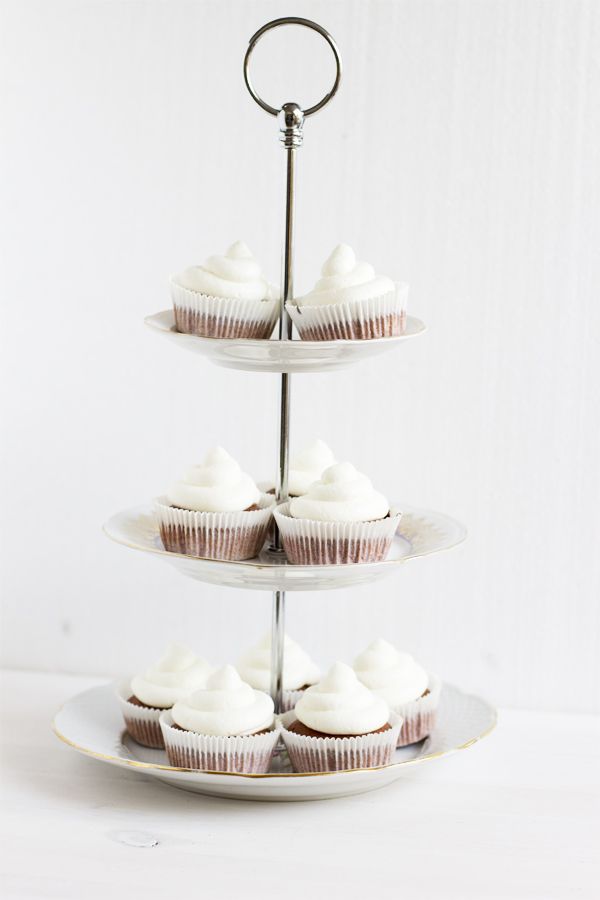 You can get all the pieces you need to build the set – including an ceramic drill and a diamond drill. And what a beautiful result!
All you need is:
– one set of etagère building materials (c/o of koalaplan)
– 3 plates in different sizes
– a drill machine
– a ceramic drill
– a diamond drill
– some painters tape
I asked my lovely sister to get me some plates from an antiques store. She chose a beautiful set with gold lining and was quite surprised when the seller asked for € 1,50. Best deal ever!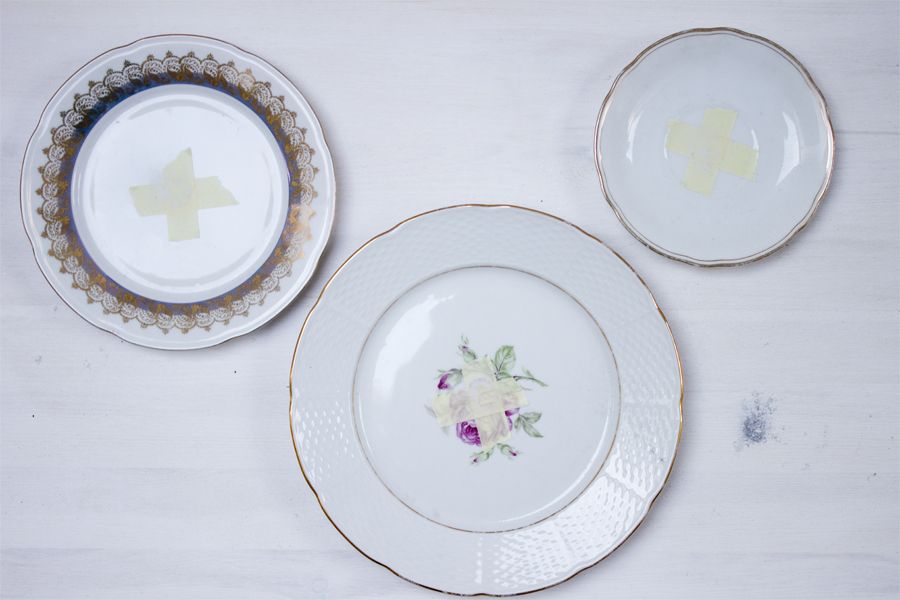 Before you start drilling, you have to mark the plates with some tape. The plate will get quite hot where you drill the holes and the tape makes sure that the tensions that result won't make little chips at the top.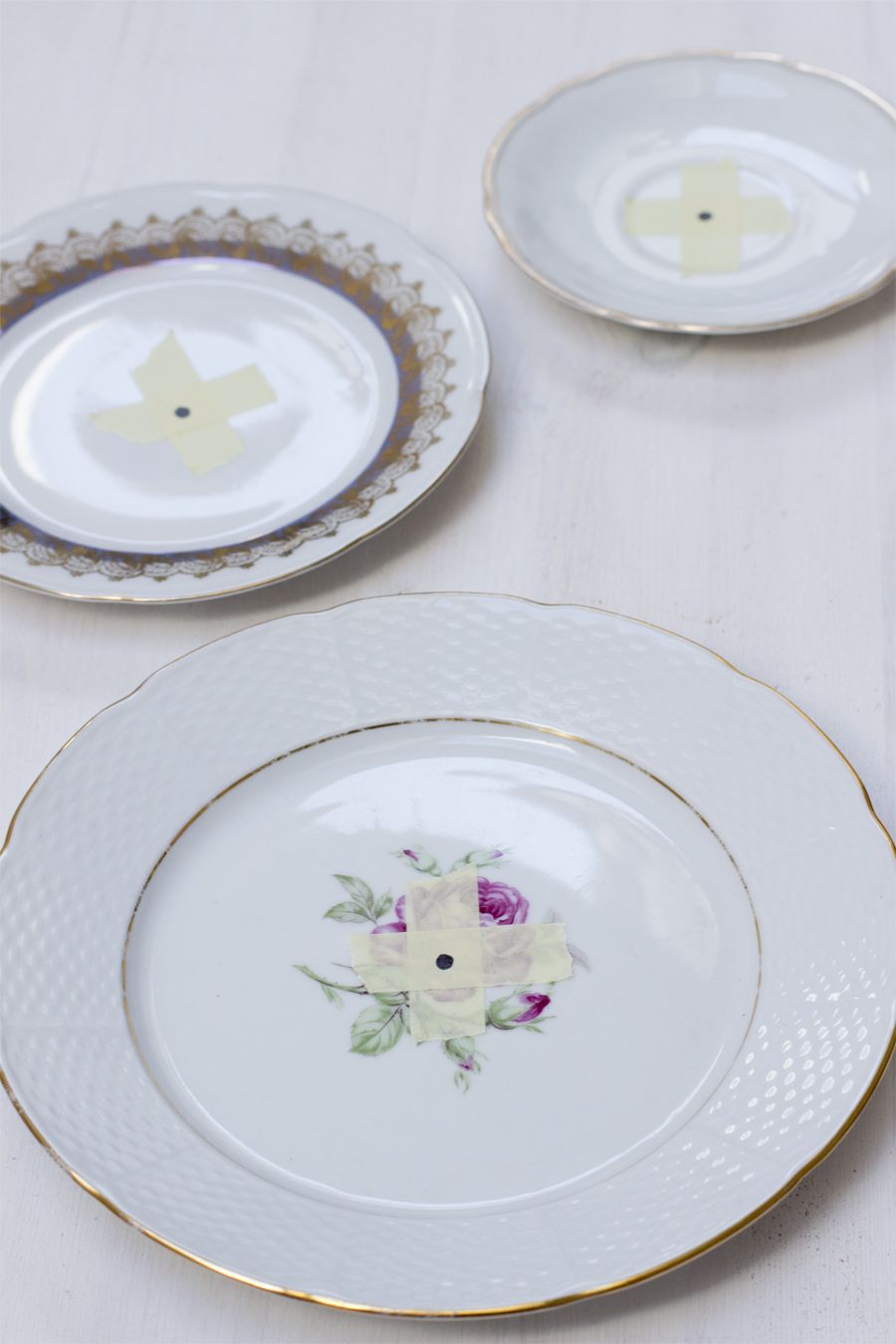 Now mark the spot where you want to drill. First you need the ceramic drill. (The package with the etagère building set will tell you exactly what you need to do.)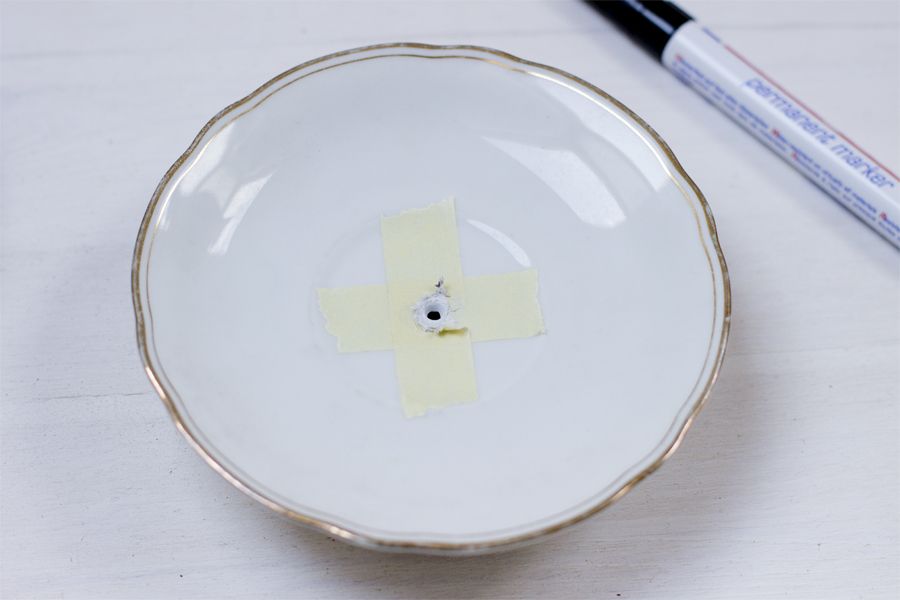 Drill and drill with the ceramic drill until you have a decent hole in the plate. The problem now is (and that's where I always had problems with my previous attempt to make an etagère that resulted in a few broken plates) that the ceramic drill has a pointed end. The top of the hole is now bigger than the bottom. Now that's where the diamond drill comes in handy! It will make an even hole through which the pole will go easily!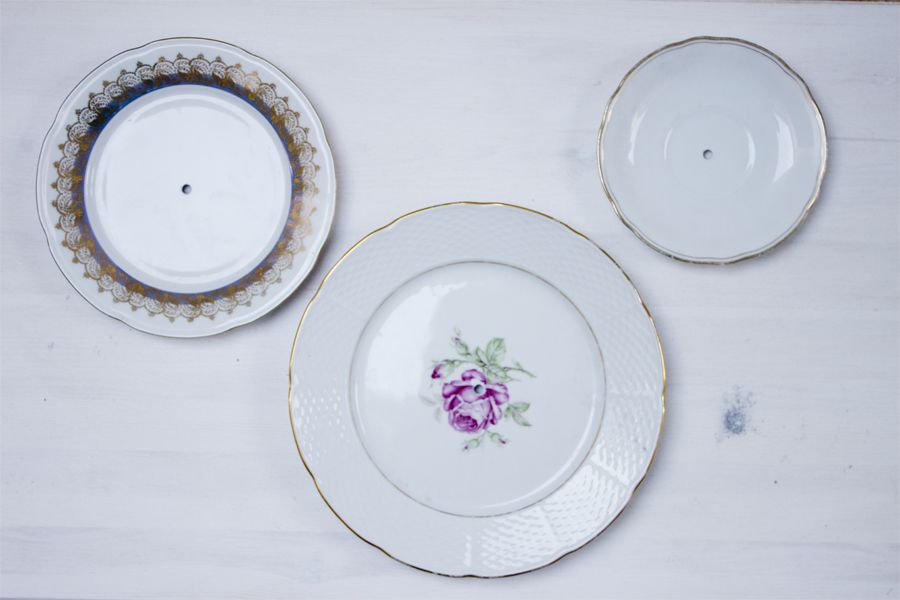 Now make holes like this in every plate. This might take some time but it's worth it! What can beat a handmade and unique plate stand (and all the sweat and tears that go into it – I'm just kidding. No tears.).
Now assemble the pieces and voilá!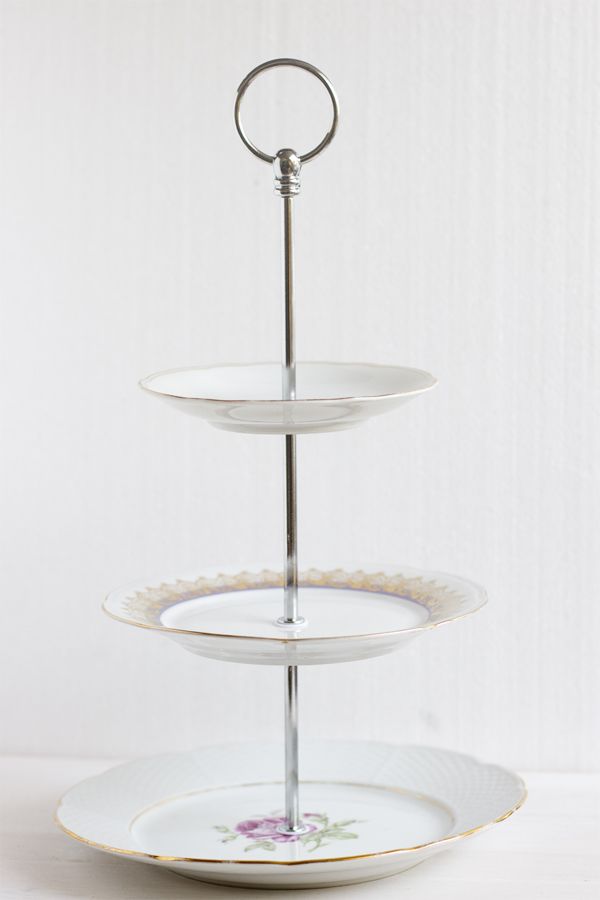 Isn't it beautiful?!
And now comes the best part: the lovely and kind people of koalaplan gave me another etagére building set to give away! Yes! The very first give-away on this blog! I'm probably as excited as you are!
All you have to do is comment below until the 15th of May and I'll write every single name on a piece of paper and my boyfriend will draw the lucky person that gets the etagére building set (including a ceramic and diamond drill!).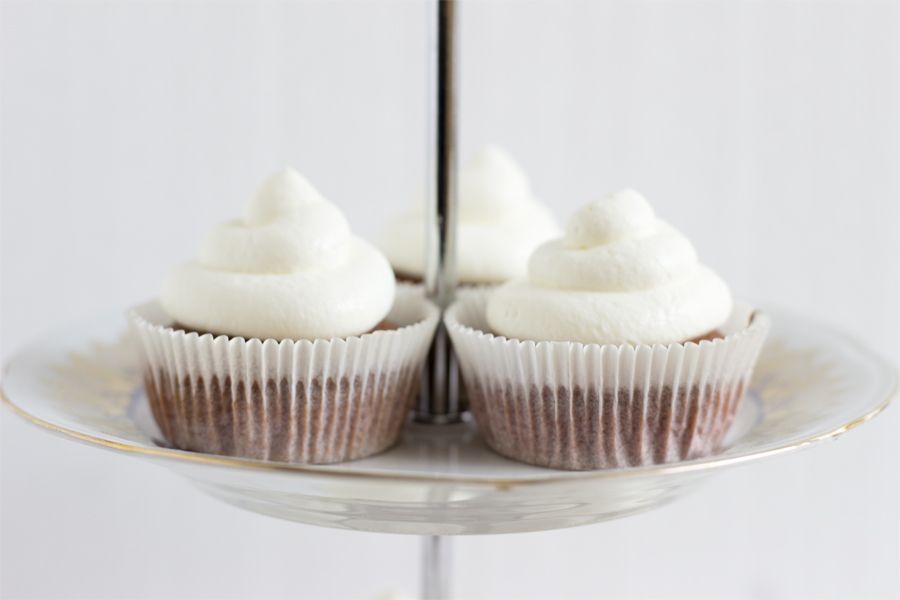 Now, go on! Comment and I wish you luck!
And after that: carry on!