This year I've been pretty on track with baking cookies. So it was only a matter of time until I needed an appropriate display for them. It's been a lucky coincident that OTTOinSITE asked me to make an etagere for them. Since I don't like an opulent Christmas decoration, I tried to keep the design minimal but still look handmade. This is why all three plates are in a simple black and white look. I got inspired by Scandinavian looking dishes I found on Pinterest. How do you like it?
Here you can find the whole tutorial for this DIY etagere (in german).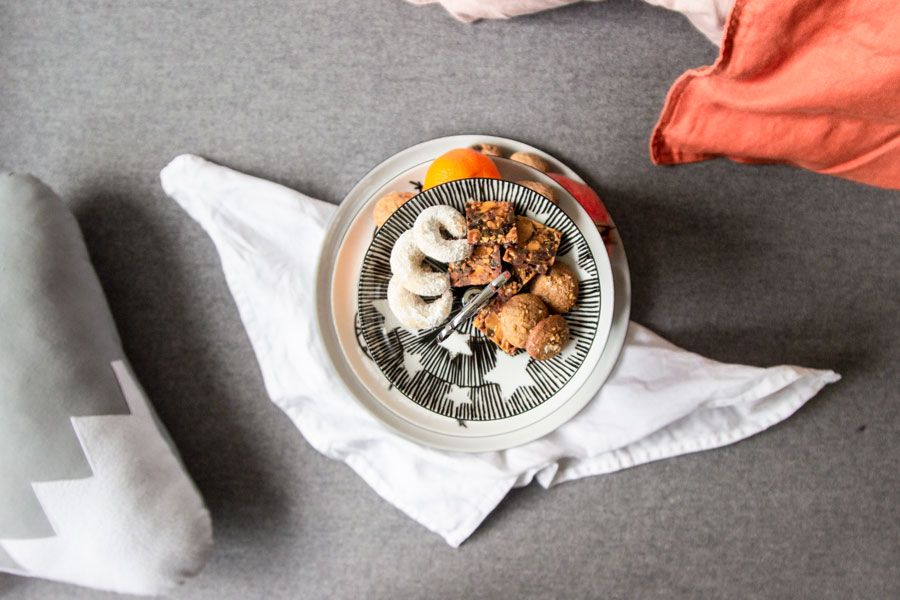 It's been the third (or fourth?) time that I made an etagere (one even from scratch without a building set) and then one like this one but with upcycled and old plates. So why did I make one again? All those I made before were gifts. Not when I made them but they were just such a big hit among one of my sisters and two of my friends that I had to give them away. Which brings me to the point: this makes a great present too! Especially for the foodie in your life who has everything. Or the brunch-enthusiast who needs more space on their table. Or the health-obsessed friends that needs a nice shelf to store fruits and vegetables. See how versatile it is?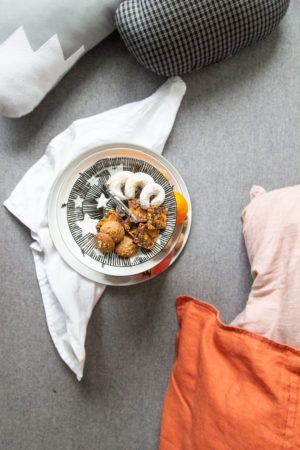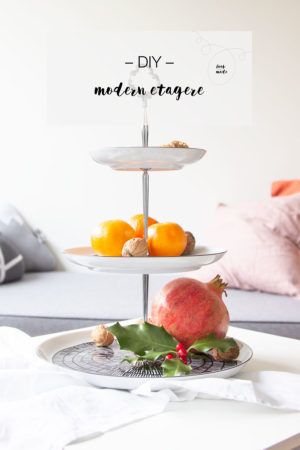 This time I'm actually keeping it for myself. Well, at least I plan it. But that's what I did the last three times, so we'll see if I still own it next Advent.
Now. Carry on!
*Sponsored by OTTOinSITE