I'm seriously obsessed with foxes. I just bought this huge cushion with a fox from David Fussenegger. It's so adorable. I might take it to bed when my boyfriend isn't around. This isn't as dirty as it sounds. Don't be a pervert!
Well back to the DIY: I have had an iPad for quite some time. Over half a year. Well, I used it mostly at home, so excuse me, you don't have to judge me for not having a sleeve for 9 month. This things happen. I'm just not willing to spend € 70,- and more on something like this. And well I tell myself: I can make one! Just the way I like it. And then I don't. I would like to say there was a higher force that prevented me from actually creating something. I would also love to say, I just haven't had the right idea and waiting for inspiration. To be honest, it just didn't happen. Maybe just lazy. Who knows. Not me anyway.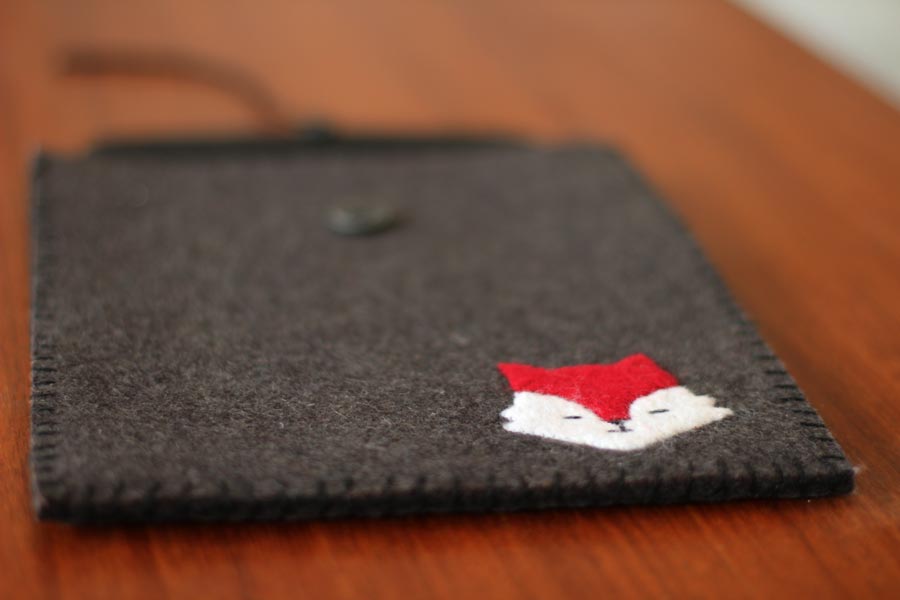 So finally I made it. And I'm so pleased with the result. It looks even better than in my inmagination.
I made a paper template for the fox myself. If you want one, please just contact me. The edges were sewn with a technique called blanket stitch. You can see a tutorial how it's done here.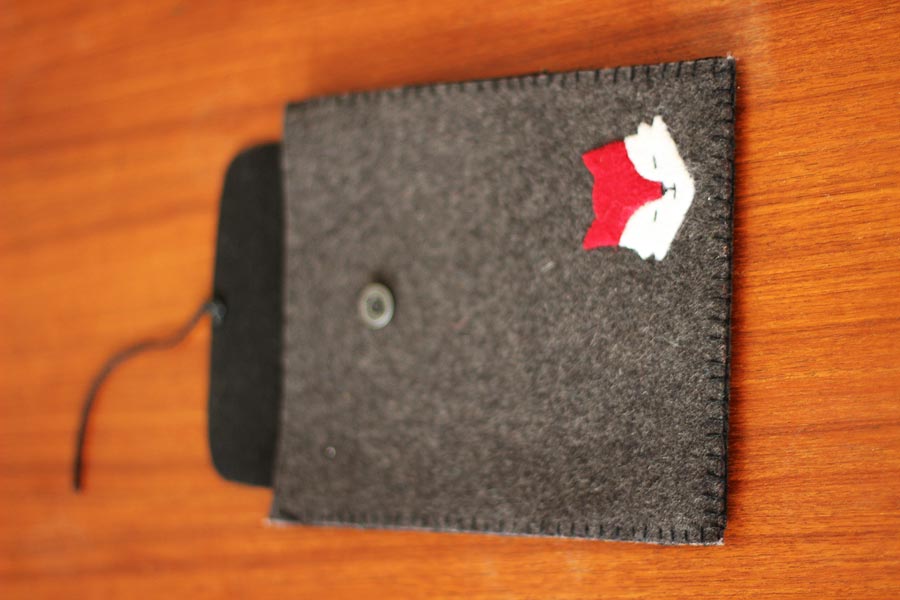 Now. Carry on!