Autumn came in Tenerife in full forth in the last two days – with fog and colder weather and falling leaves (as much as this is possible on an island with mostly cactus and palm trees – in the mountains they do have other trees too though). So it's really appropriate that I celebrate autumn this week one last time (as I mentioned already) until I will be going into Christmas season preparation. Besides the fact that I don't have any presents yet (or due to this unfortunate matter) I will show you some handmade gifts that you can make yourself in the upcoming weeks (already posted tutorials mixed with new projects).
But for now let's enjoy how I decorated my flat for the current season.
There's a big rosebush where I work and I took (in a cloak-and-dagger operation) some branches home with me. But hush! Don't tell anybody, please.
The art in the back is a mixture of bought posters, gifted greeting cards, magazine pages and a painted picture.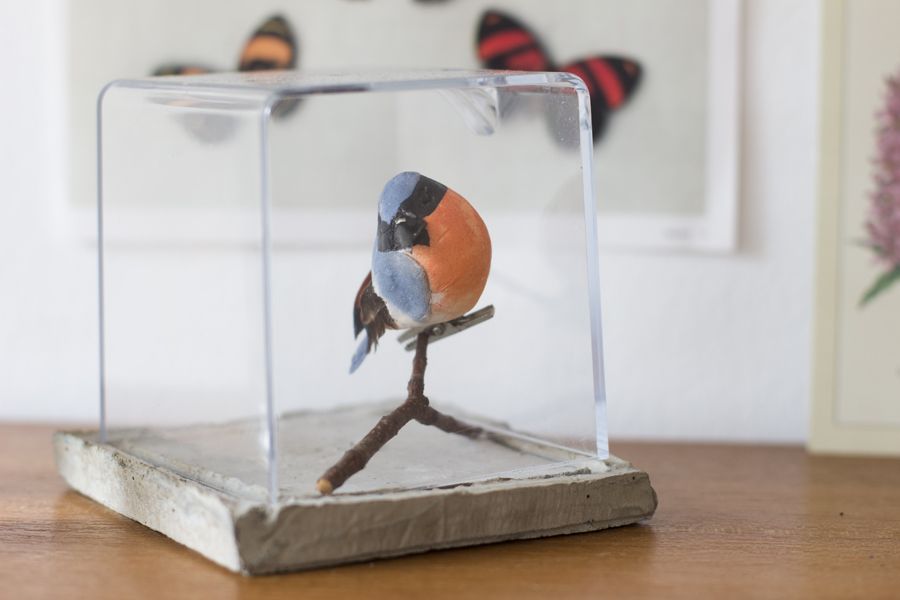 You might remember my bird cement display from here. I like it so much that I haven't changed it yet.
No bird or butterfly was harmed for this display.
And of course my Amsterdam skyline light. I'm so fond of this and it will light me up my all winter through. Get it? Light me up. Me so funny.
I combined it with a (sadly) empty Henrick's Gin bottle as vase. Packaging art – as you like. (Even the rosehips look sad on this picture.)
This is a greeting card that I got from my sisters from London. They didn't send it, it's a souvenir. I love it (not only because of the fox). I think greeting cards are underrated art. Or maybe upcoming art. At least cheap art. But still very nice. What do you think?
Now. Carry on!