This is actually quite an easy DIY that you can make in one rainy and cold afternoon to bright up your home (or Christmas tree). I found this little fellow in the woods and if you ever tried stealing pulling even a tiny little tree out of the ground: it's not easy. Well, that's an understatement. I couldn't do it.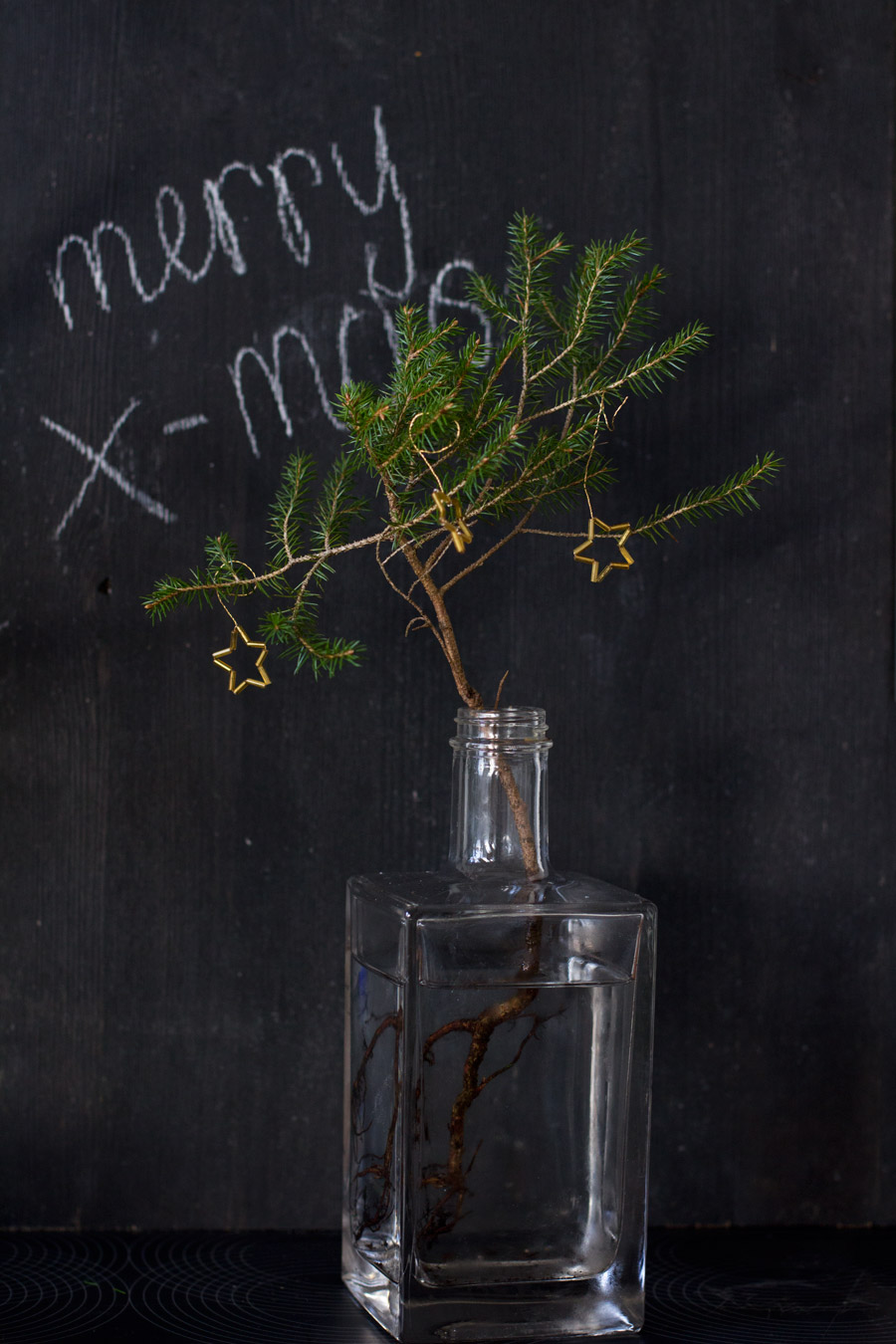 However this little tree was growing on a stone and had its roots only covered with moss. So I guess it was fate. I put him into an empty Whiskey bottle and look how happy he is?! At least for now.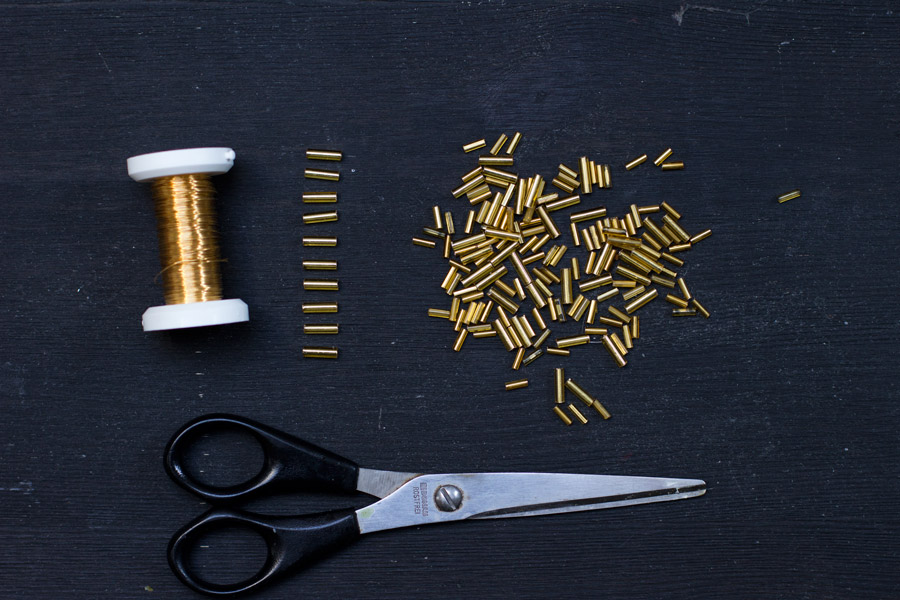 All you need is:
– golden wire
– golden pearls
– scissors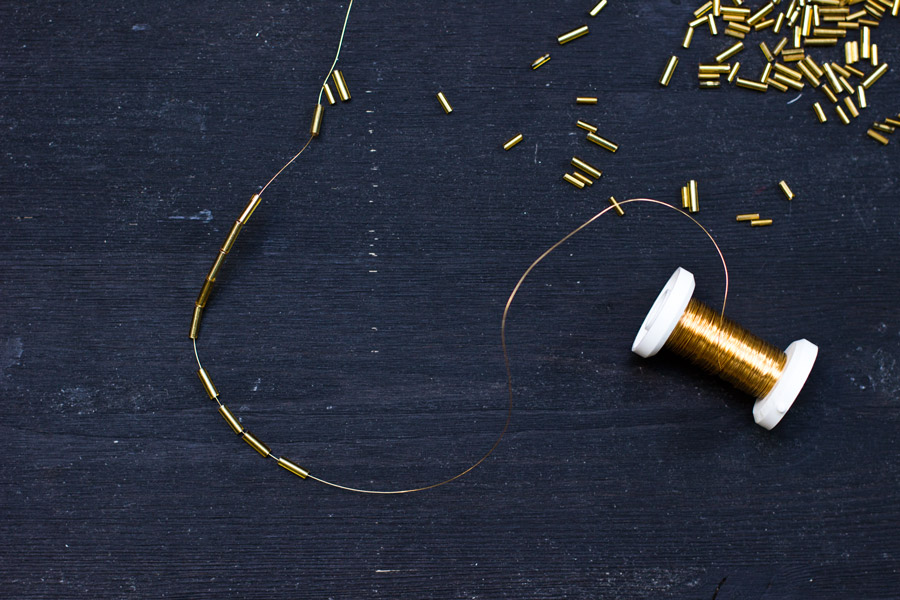 Thread 10 gold pearls on the wire. Turn the wire together to make a closed circle.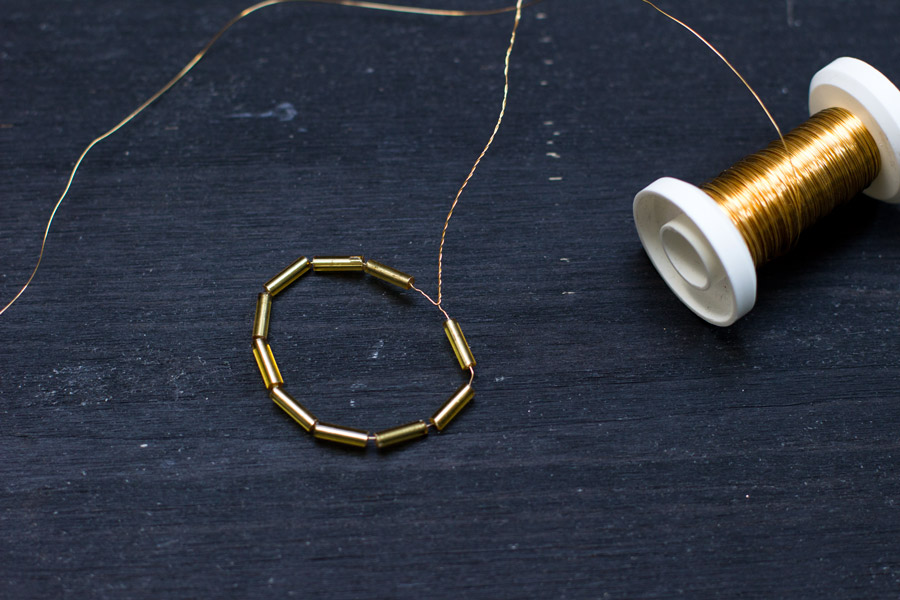 Make sure to leave a little room for the pearls to move.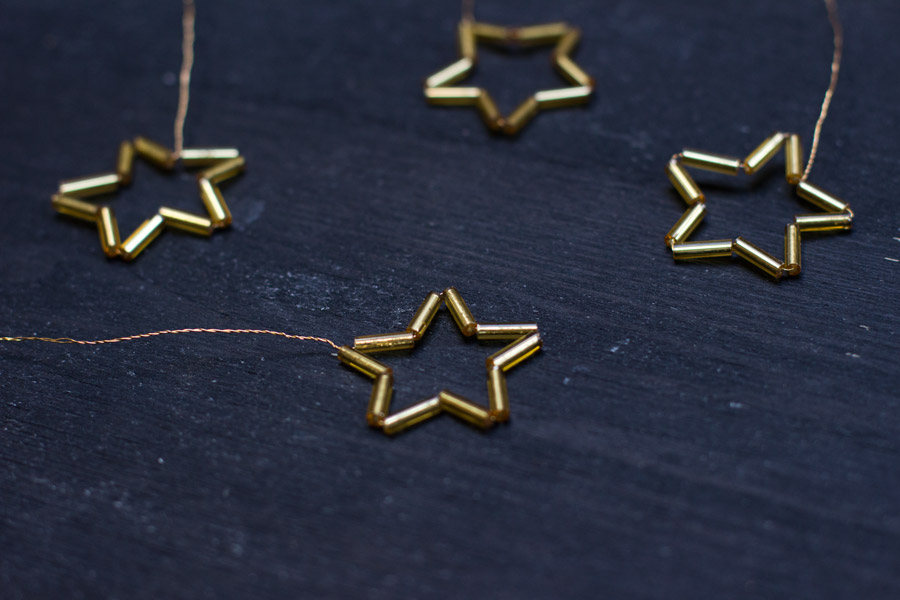 Form into a star. Repeat all steps to make some more christmas ornaments.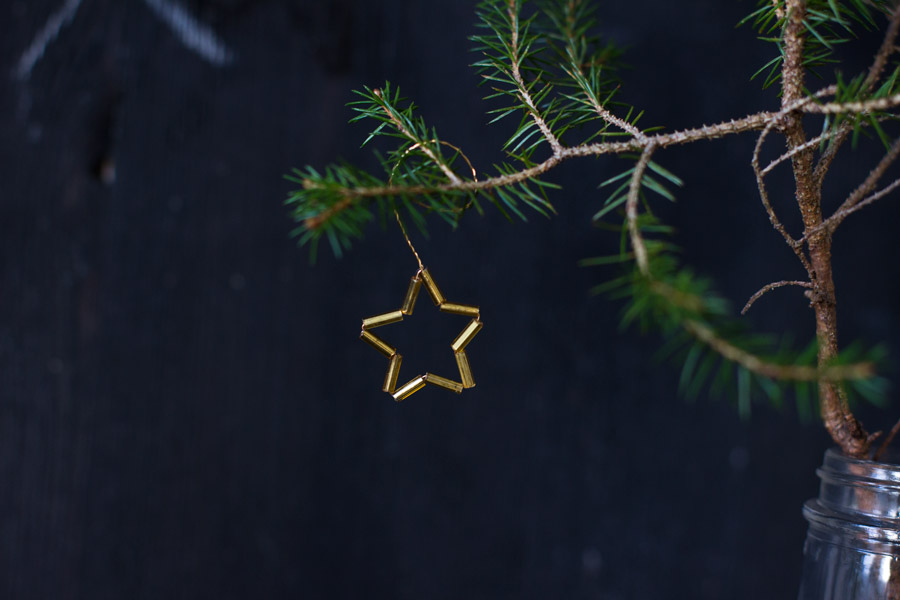 I love gold around Christmas, it's such a festive color and goes well with every other: so these gold pearls stars go with every other decoration as well.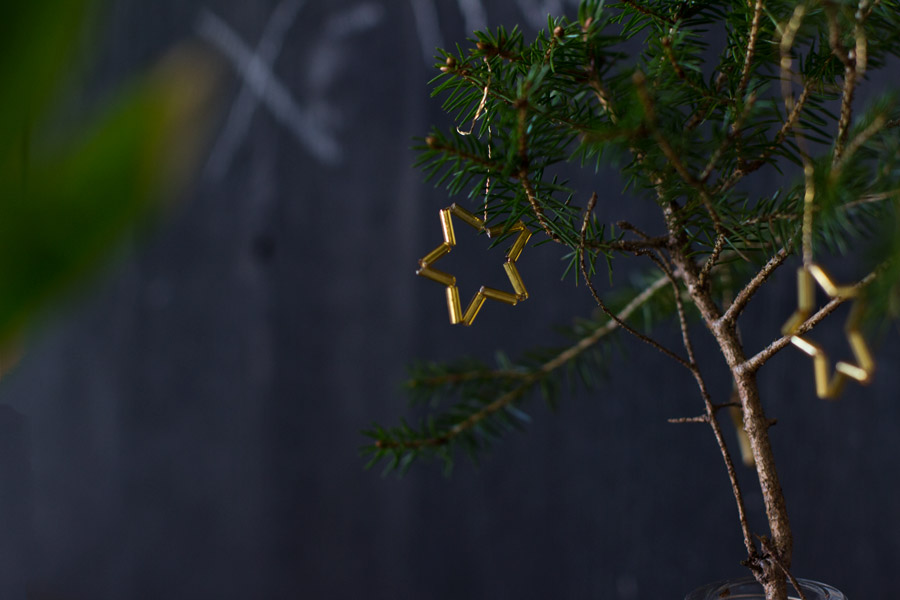 I also though about adding them to the Christmas table so hold the napkins. What else can you think of? Where would you put them?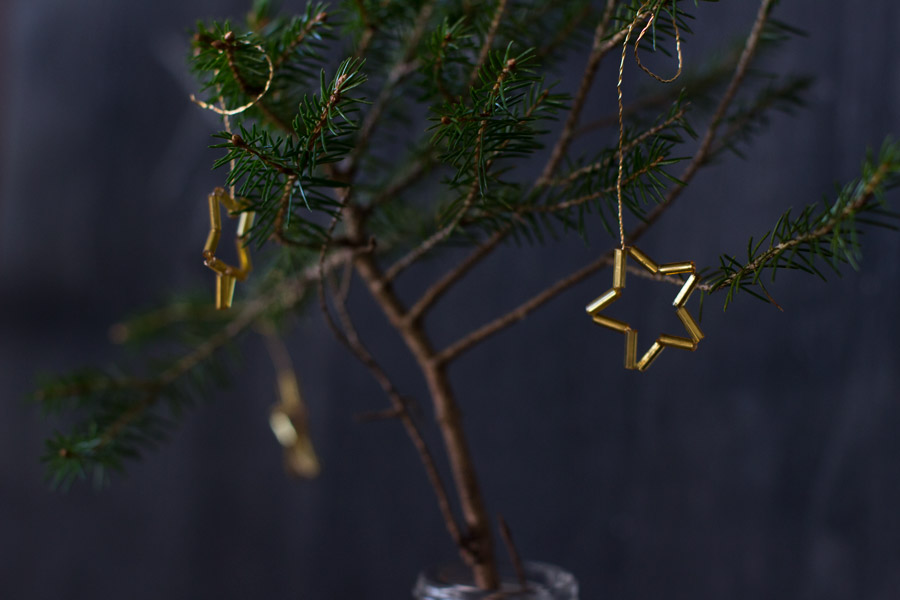 Now. Carry on!