I've been working on some drink recipes lately. The heat makes me. So you're in for a treat: I'll be posting a  beverage invention every Monday for the next weeks. You can hold me to that!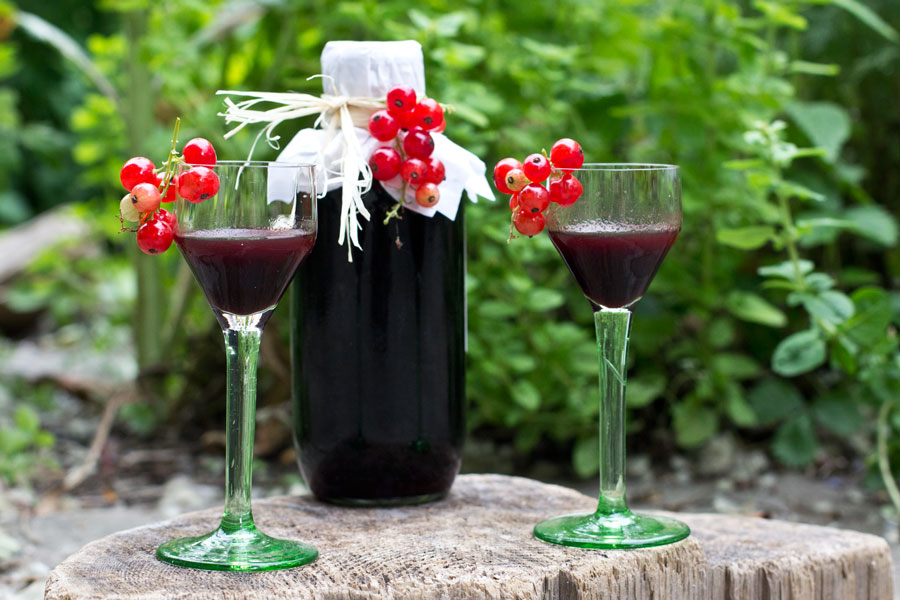 The first is actually from my mum. She invented it and made it but you would really miss out it you didn't know this. It's so delicious on hot summer nights sipping this fresh blackcurrant liqueur. Through the infusion by the sun a lot of alcohol will evaporate and it's actually not that strong. Still good to make you tipsy and rewind from a hot and sweaty day.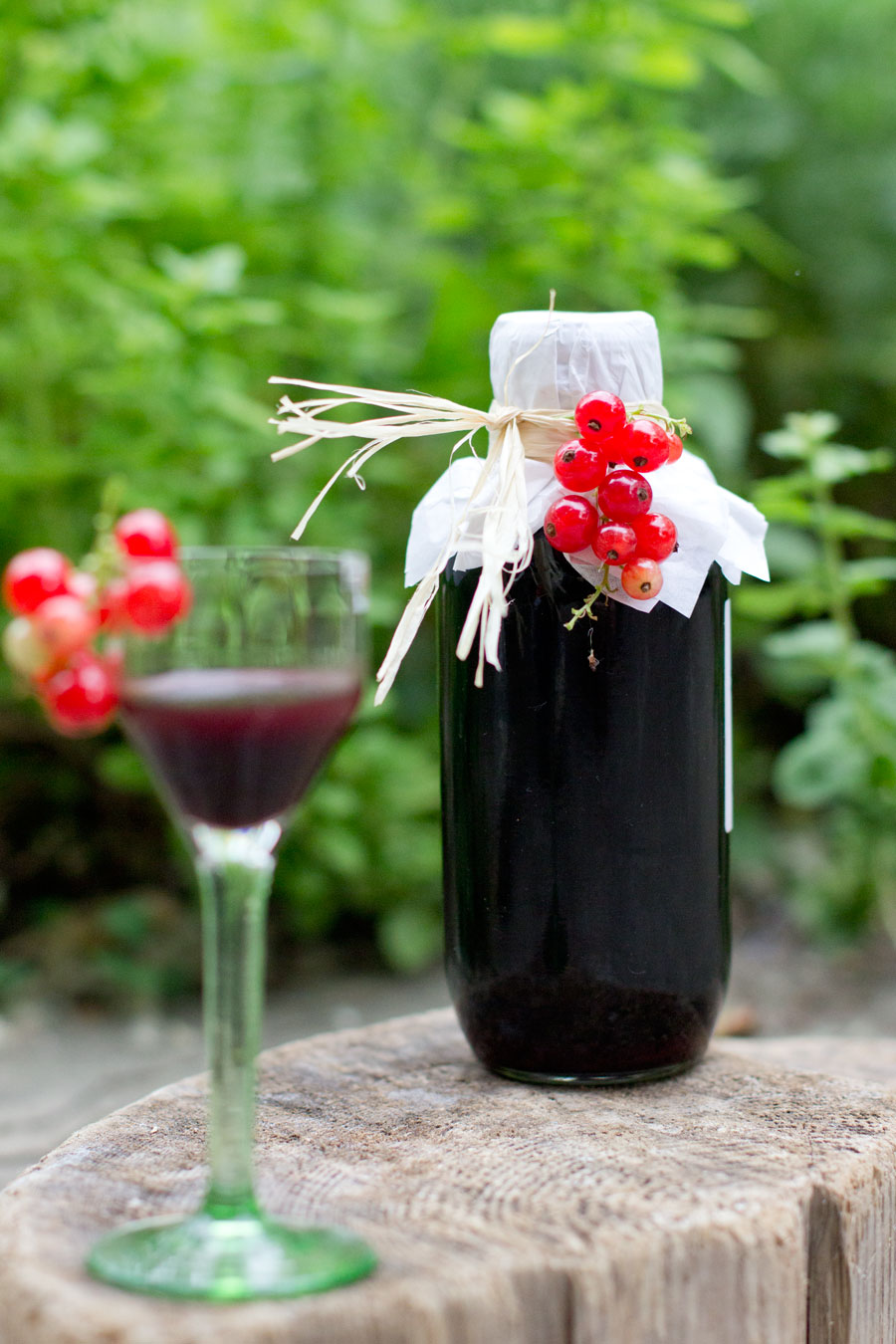 All you need is:
– 500 g blackcurrants
– 2 star anise
– 1 stick cinnamon
– 200 g sugar
– 1 l schnapps (or any other clear liquor)
Wash the black currants thoroughly and put them in a big mason jar. Add the sugar and let it infuse for 30 mins. Stir from time to time. Then add the cinnamon, star anise and schnapps. Close the lid on the jar and put it on the window sill. Let it rest for 4 weeks in the sun. Some of the liquor will vaporize. Don't worry about that. That's the angel's share (as they call it for whiskey).
Sieve it through a fine sieve and put it into bottles. Enjoy on warm summer evenings.
I know that the decoration aren't black currant. I couldn't hang them on the glass because they grow separately. So I call for creative freedom of decoration!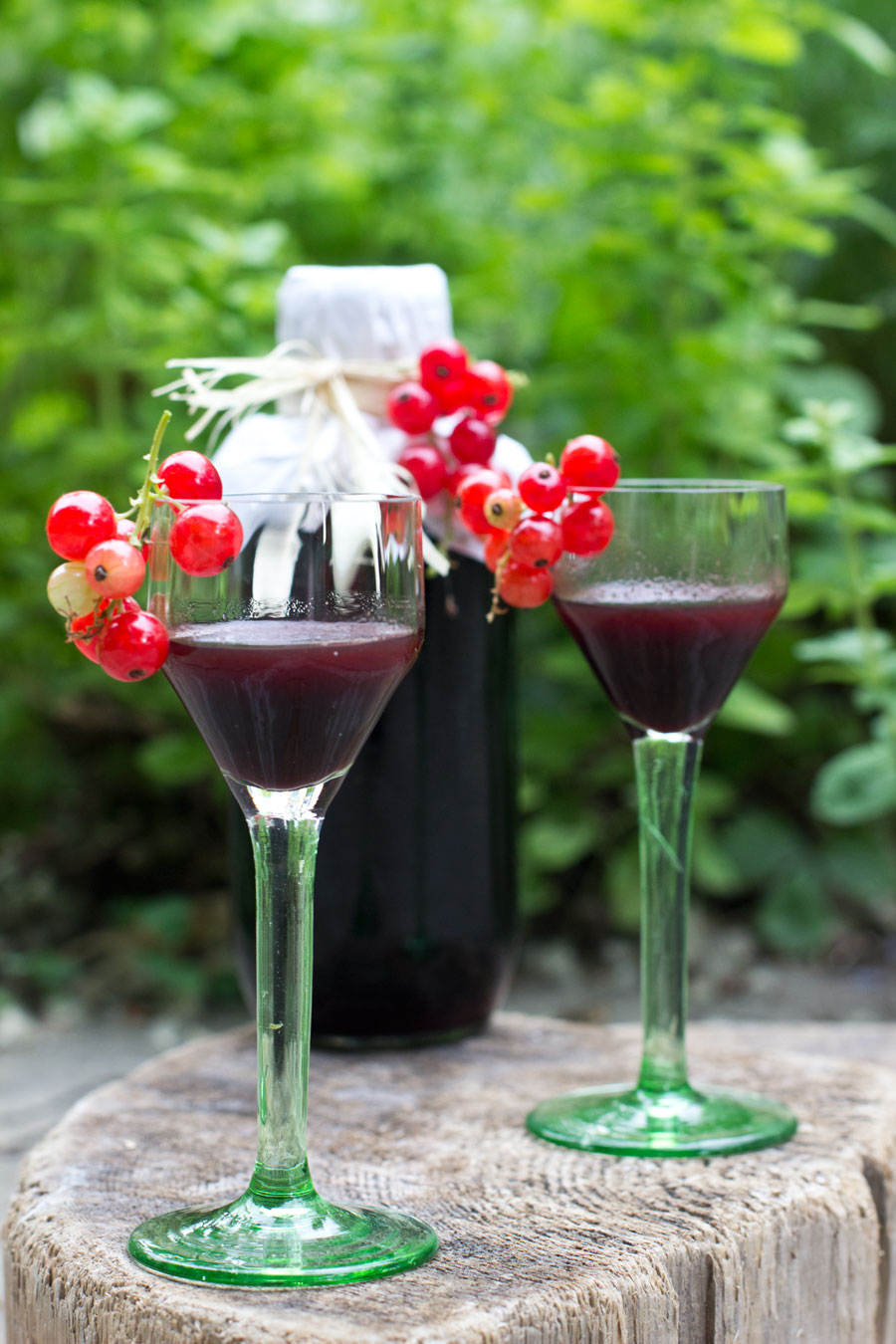 Let's have a drink together and talk about new summer drink recipes. What do you drink on hot summer nights? Care to share a recipe?
Now. Carry on!