I was recently looking at pictures from my mum when she was about my age and the thing is: all that she wore is now totally in trend. Like Birkenstocks, ankle-free jeans and sleeveless shirts. This may or may not have been the inspiration for this refashion project here.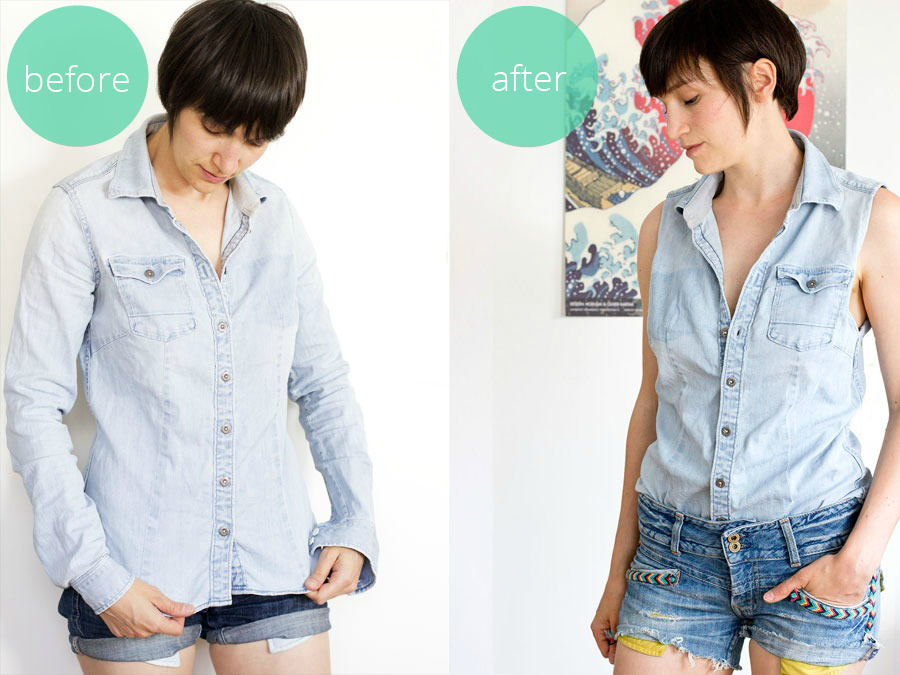 My sister came by the other day with clothes she sorted out. Besides a fantastic white jeans that I wear now constantly I also took on a jeans blouse she wanted to throw out. It ripped on one sleeve and I saw the potential to refashion. So today I show you how to turn a blouse into a sleeveless shirt.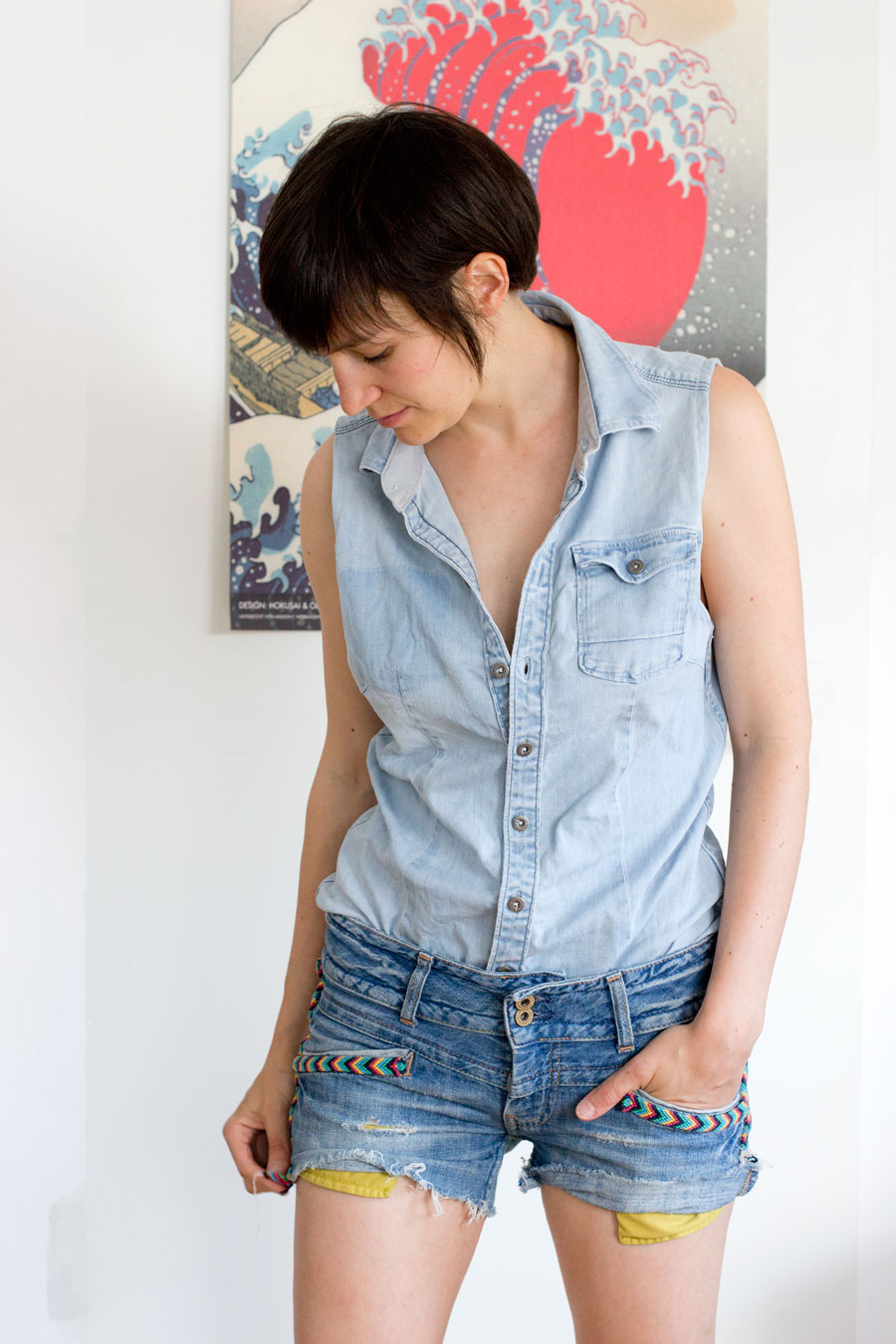 This could be totally from a photoshooting in the 80s. Do you like it?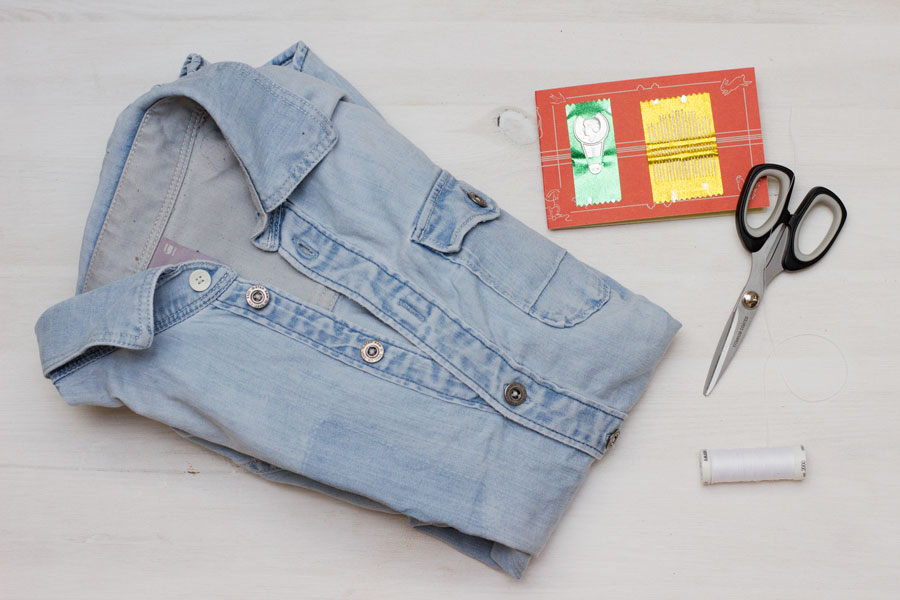 All you need is:
– a blouse
– scissors
– sewing material (the needles and thread stand for my sewing machine – she's shy and didn't want to be on the blog)
– pins (not in the picture, I admit: I forgot them)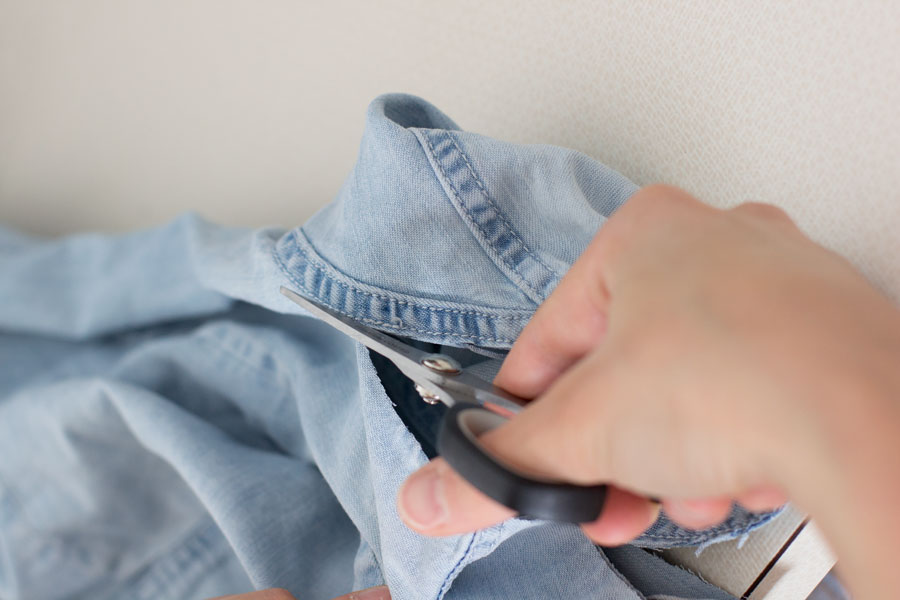 1. Cut off the sleeves right at the sewing.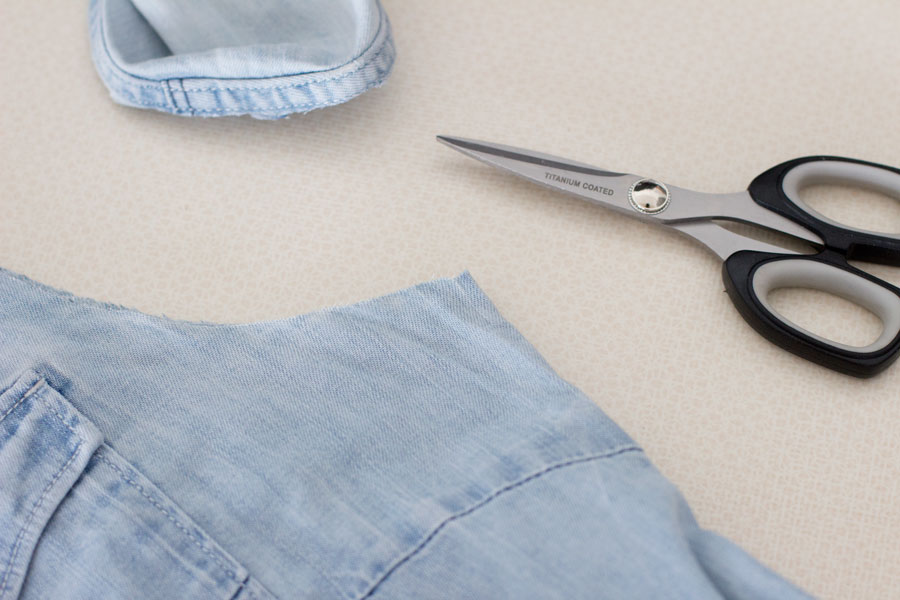 2. Your blouse should look like this.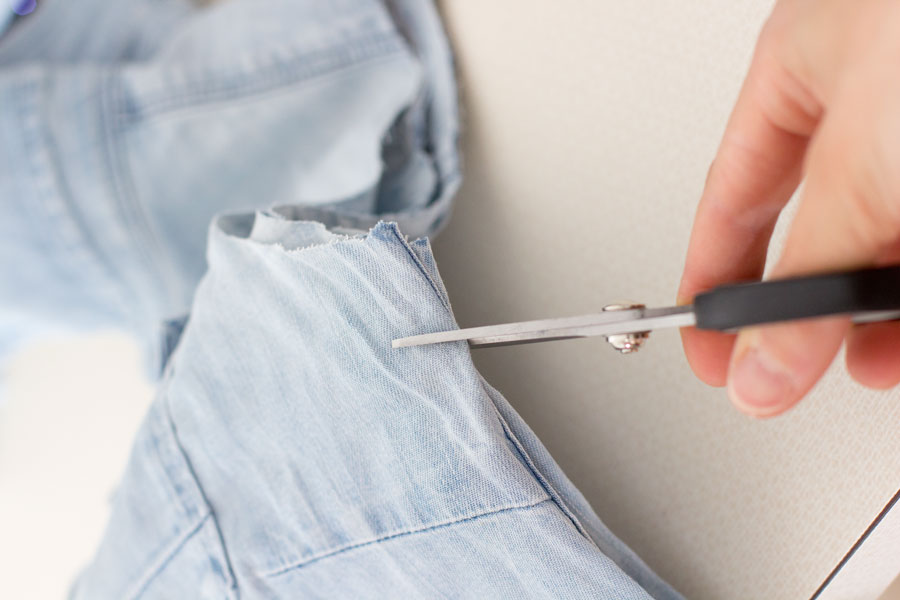 3. I cut the hole a little bigger to have enough room.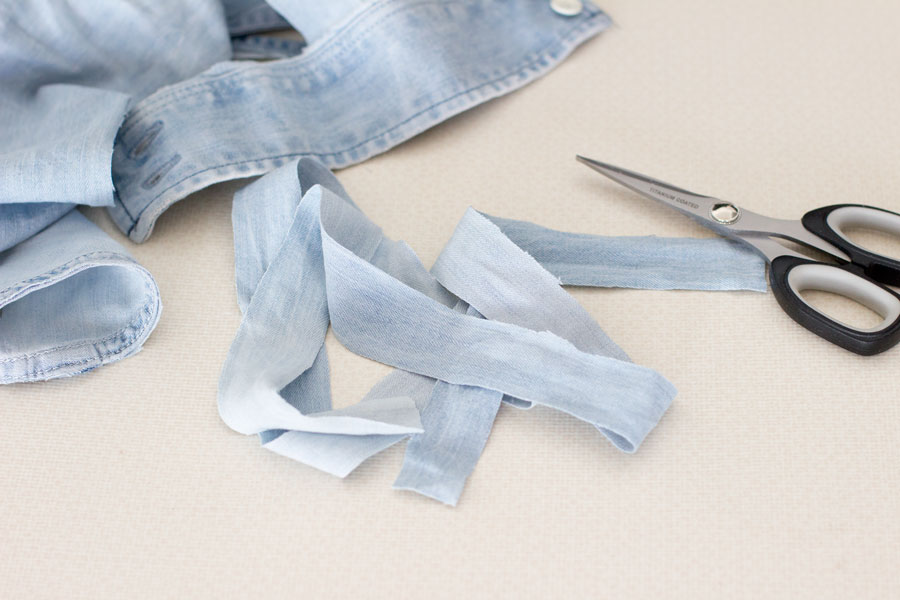 4. Take a cut off sleeve and cut 2 stripes out off it of 1,5 cm width.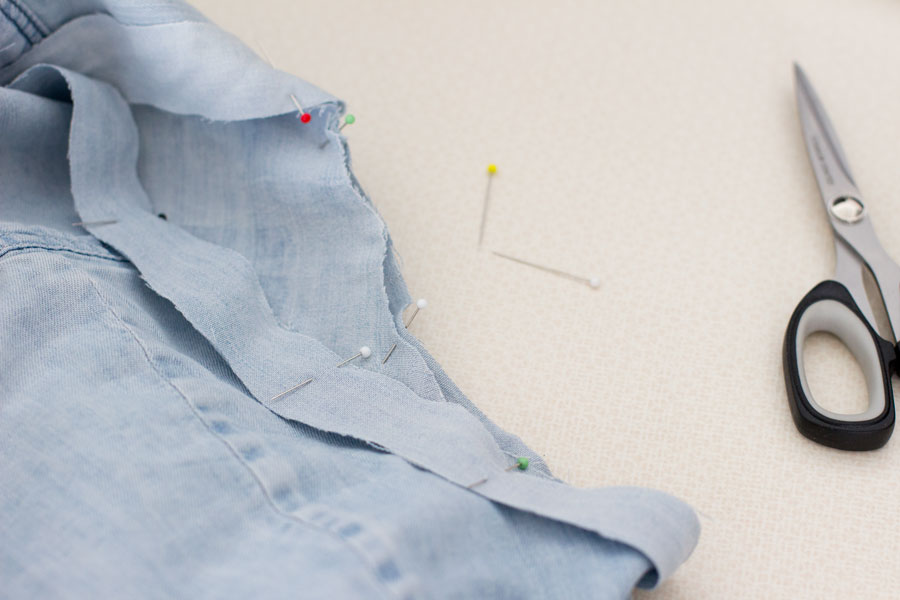 5. Pin the stripes along the arm holes with the right side on the right side of the blouse. Sew them on.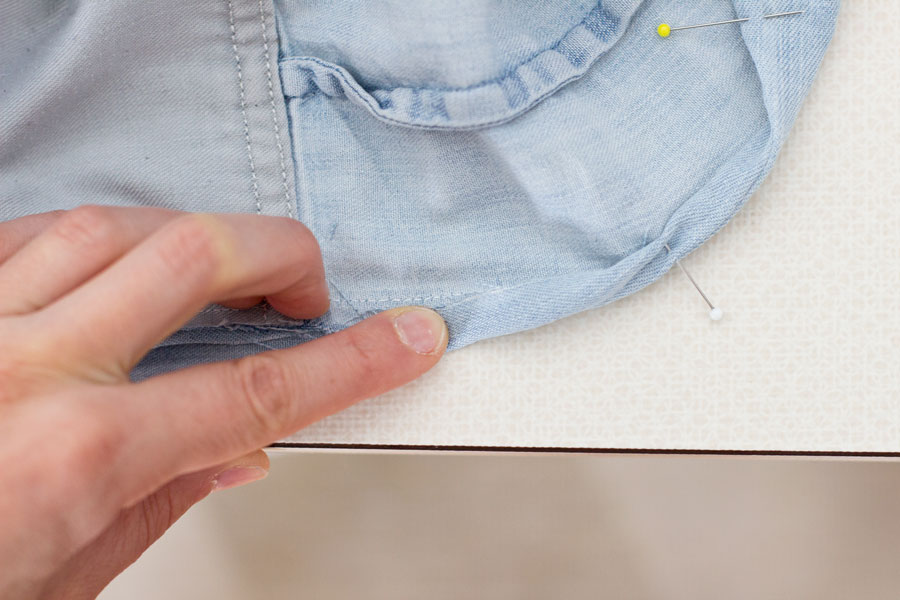 6. Fold the stripes twice inside. As seen in the picture above. It hides the cut edges and makes a great hem.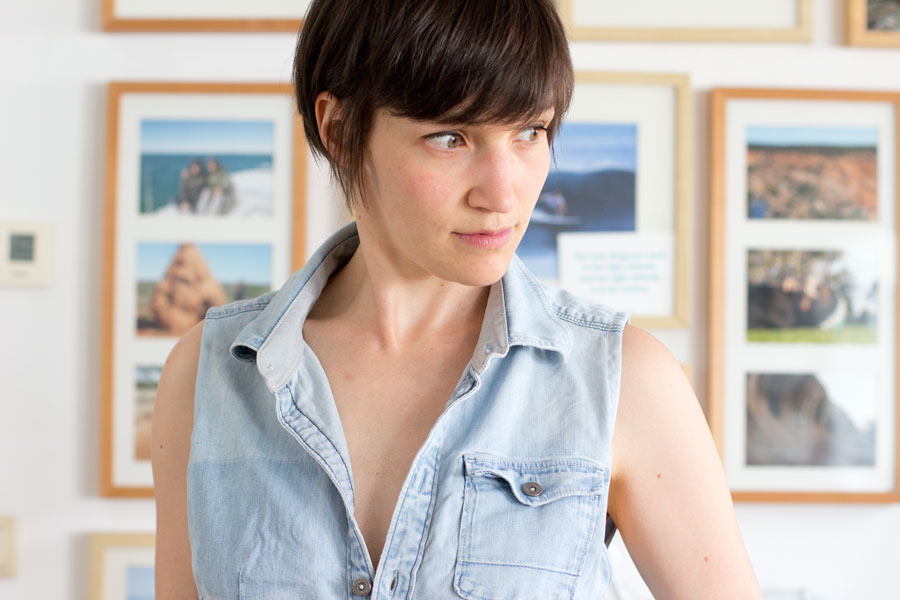 Voilá! You just made a sleeveless blouse that had been trendy 30 years ago. It might even be an investment and be hip in 30 years time. That's some great upcycling right there!
You might remember that jeans short I made a year ago. I still love to wear it. I look like a hippie now. A fashionable hippie though.
Now. Carry on!