Lately I spend a lot of time at home. This is not surprising if you know that I'm working from my own flat. This made me look at my own rooms differently. When you see the sun rise and set and every hour in between you start to think what you can improve to feel even more comfortable. So I guess you'll see more DIY home decor projects here on the blog. The first one is an idea I made for the latest issue of Servus Magazin but really liked the idea so much that I also made a version for my own home.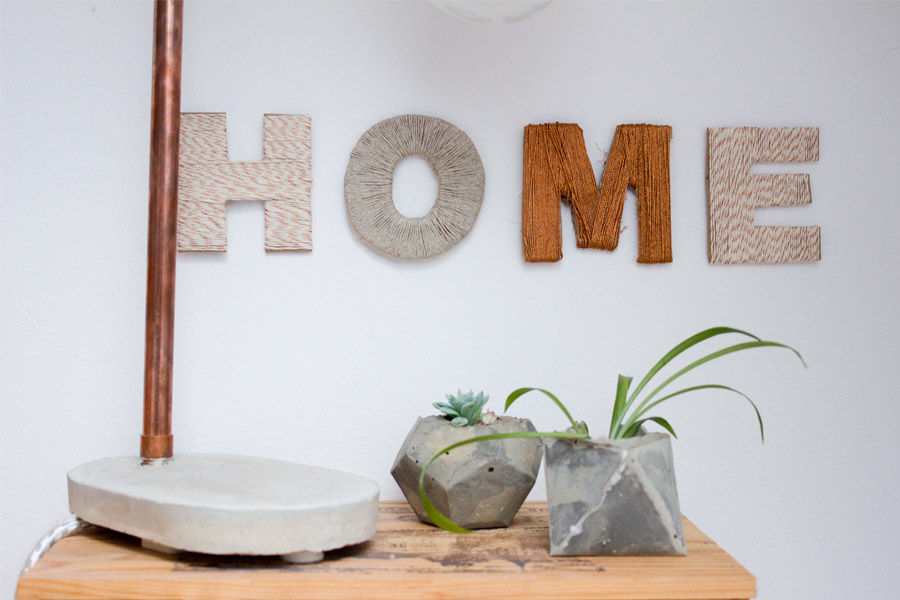 Special about this yarn wrapped letters are the amazing thread that I got for this project: copper thread?! Count me in! It's was actually a little more tricky to wrap than the other two colors but it's definitely worth it. Maybe next time I take an easier letter like the H…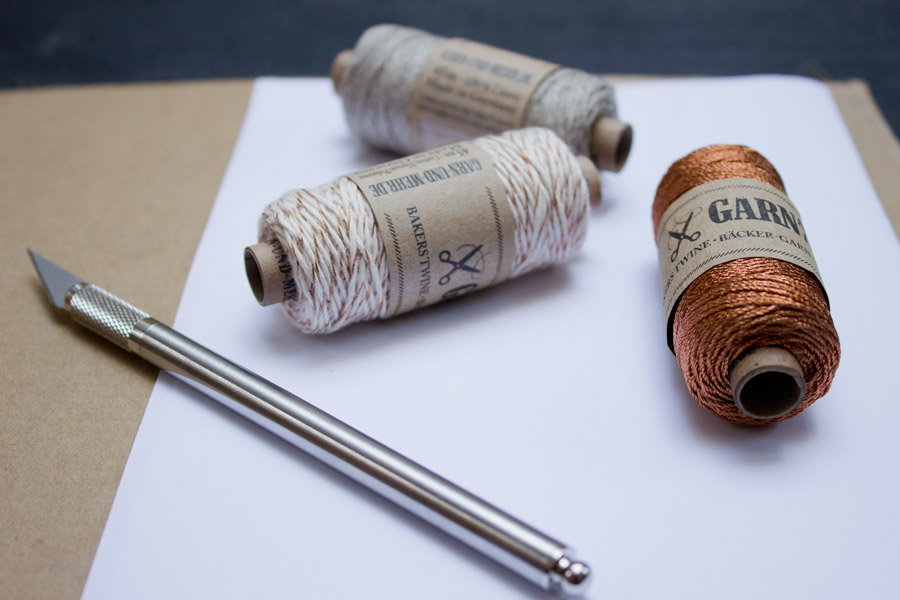 All you need is:
– yarn in different colors
– a cutter
– cardboard
– paper
Draft on the computer the word you would like to make. I used a san-serif font to create mine. If you're happy with how it looks like, print it on the paper. Now stick the letters template on the cardboard and cut it out with the cutter.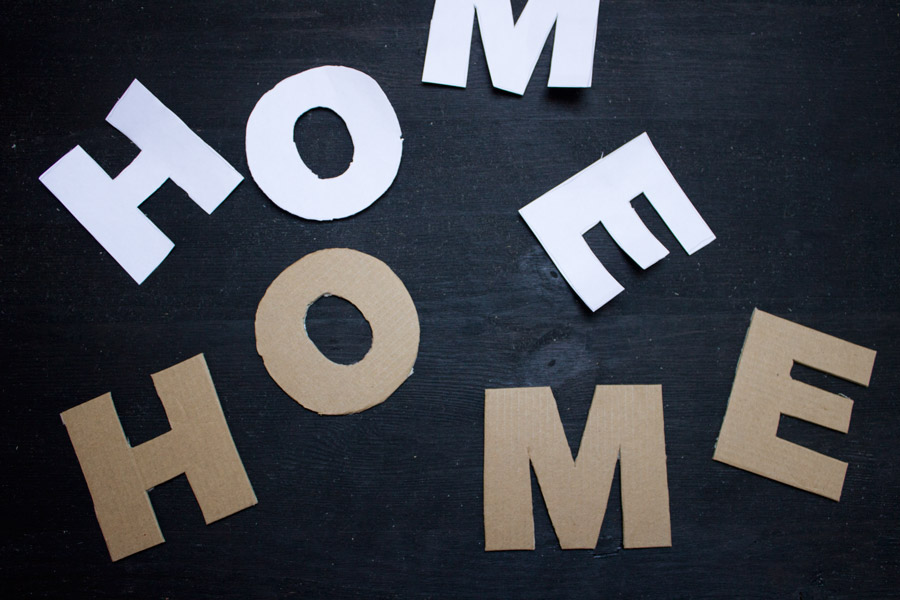 Now take the thread and wrap it around the cardboard letters.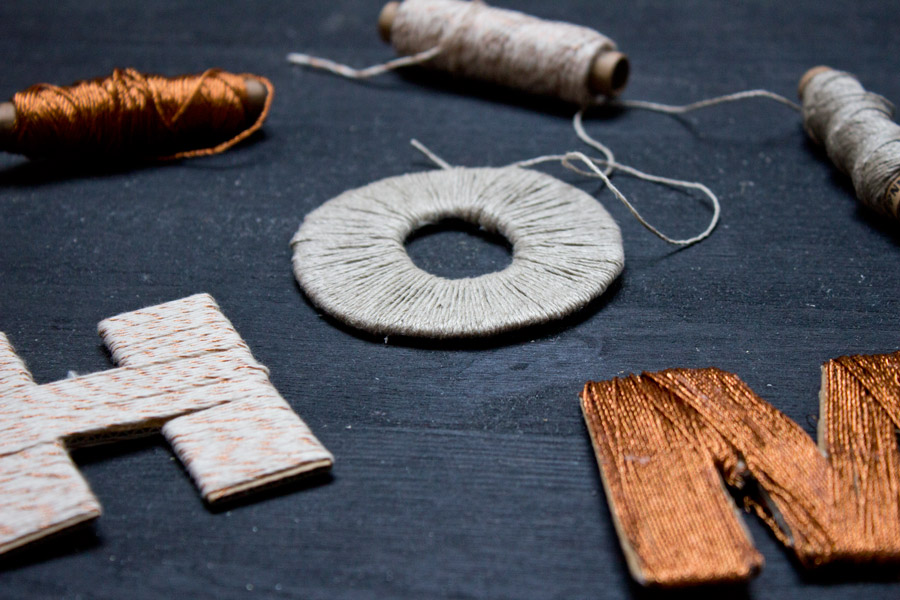 And voilá! You're done!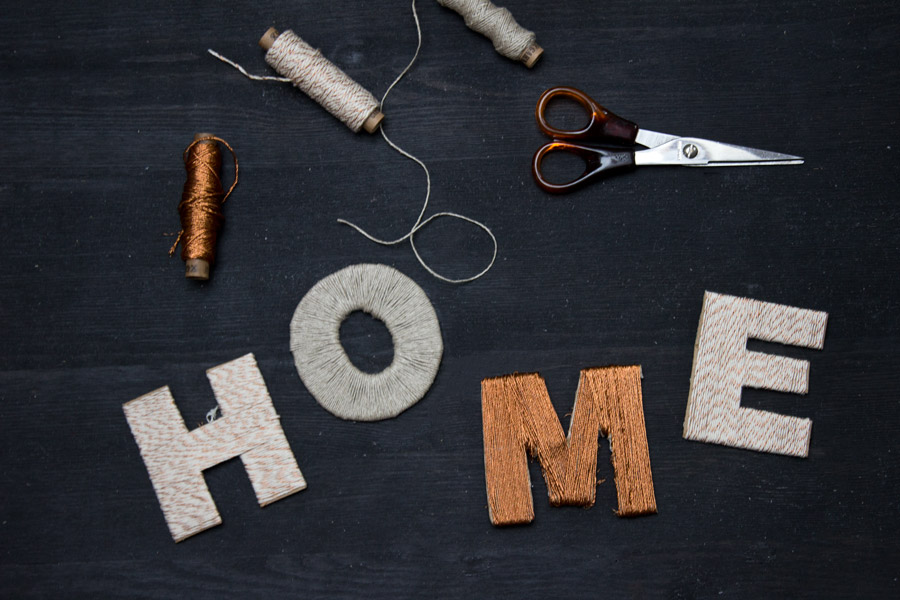 If you wonder where I got this fabulous copper thread from, I bought it here in Vienna but you can also order it online from Garn & mehr. It's a German company that I stumbled upon. I wish I could have their whole collection of threads. Aren't they fantastic?!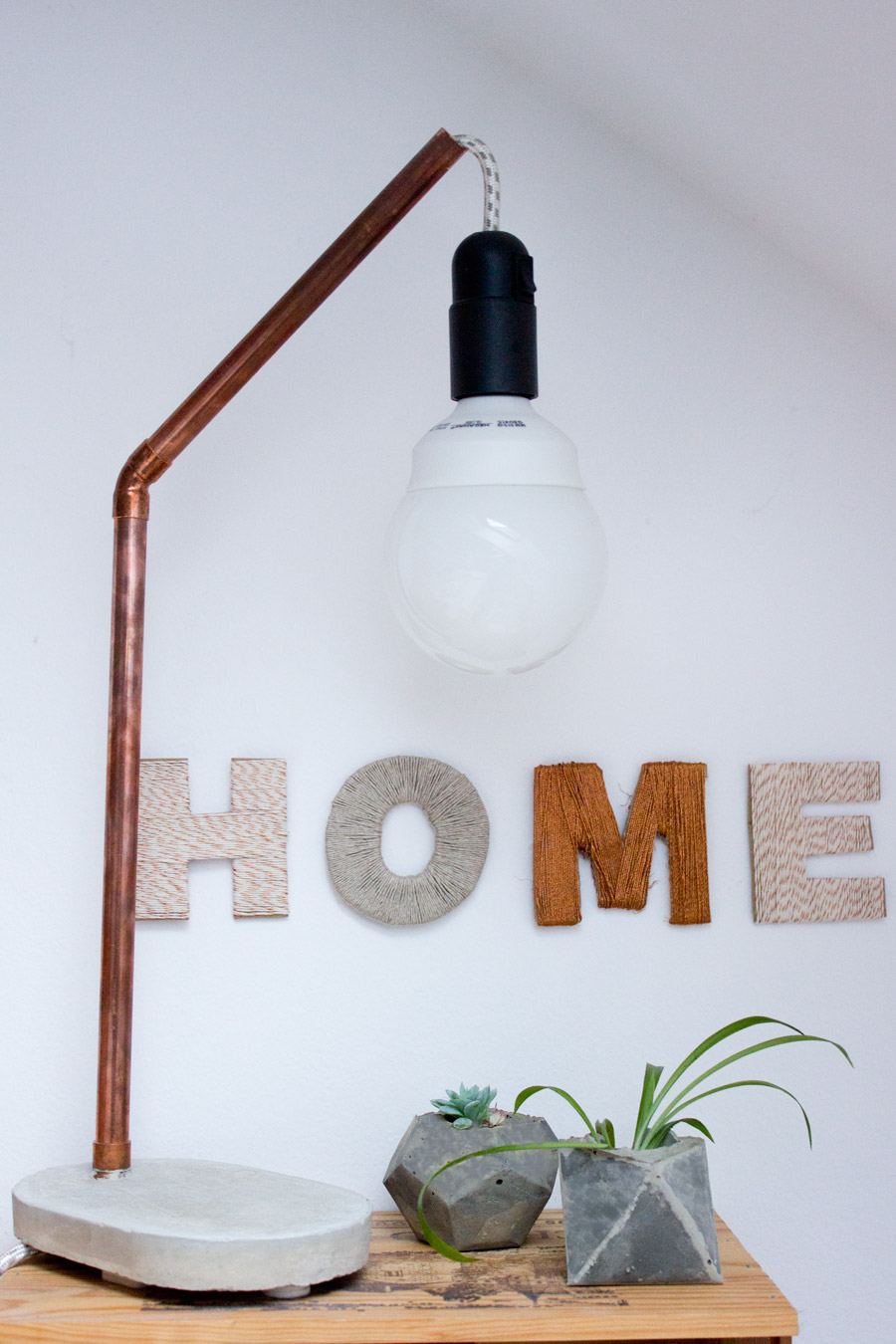 Now look how well this letters go with my copper and concrete lamp?! They are meant to be together. You can also make these geometrical concrete planters yourself.
Now. Carry on!