So according to the numbers of different statistic programs these were your favorite recipe posts over the past year. It's clearly not representative for the most recent posts as they could catch up on the traffic but still it gives me an idea what kind of recipes you like.
The number 1 was not a surprise to me, it's been the up-and-runner for a few years in a row now.
Without further ado here are the Top 10 recipe posts of 2016.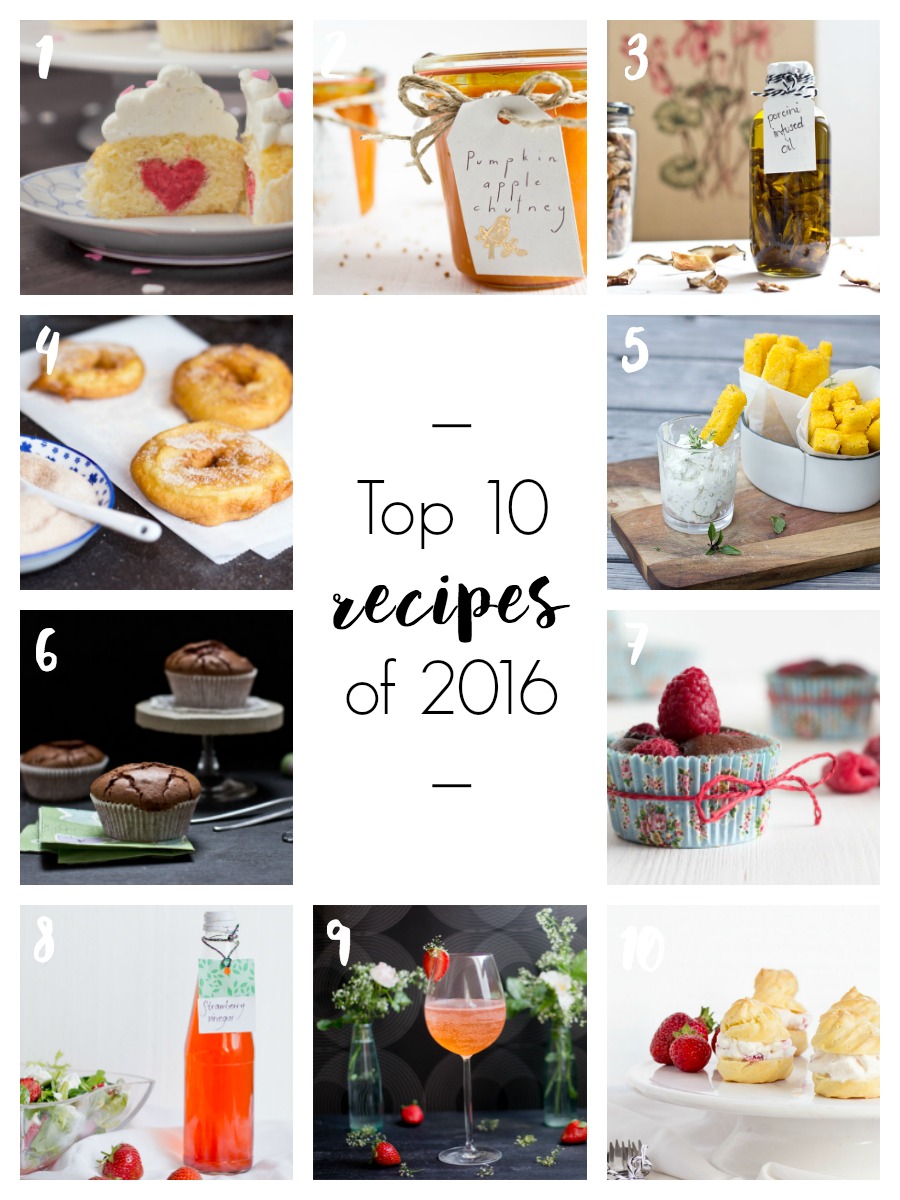 1 | These Valentine's (or anniversary) cupcakes with a hidden love message
2 | Canning is so easy and this pumpkin apple chutney the perfect beginner's recipe
3 | This porcini infused olive oil that makes every dish better
4 | These apple donuts that are soooo good that I could make them each and every day
5 | These polenta sticks that my friend always makes for parties
6 | These brownie muffins that are real simple but so delicious
7 | These brownies that taste so much better with the zing of raspberries in there.
8 | Strawberry infused vinegar for all your (summer) salads
9 | This elderflower and strawberry drink that has just the right amount of alcohol in it
10 | These choux pastry with strawberry cream filling
I'm so excited to create new recipes for you! Anything you'd like me to try or show? Let me know in the comments!
Now. Carry on!