We have this tradition in the region where I grew up: on Sunday after carnival we make a huge campfire and try to scare off winter and bring luck to the land and people. Just to give you the right idea: the big campfire is about 15 – 20 meters high and there's a puppet on top that needs to burn and explode before the tower of flames falls over. It's very medieval but great fun. There are fireworks, drinks and fried sweet snacks involved.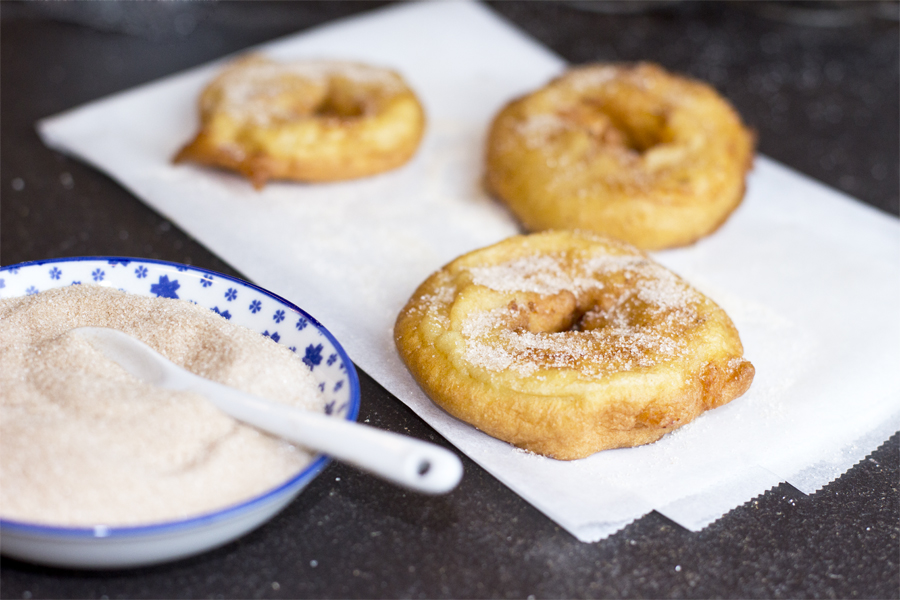 The one in my hometown just burns across my parent's house and so we met there last Saturday to bake these delicious apple donuts and jump outside to watch the fireworks and campfire – because it had been pouring, it was great to jump inside and outside to our liking without missing all the action.
All you need is:
120 g flour
a pinch of salt
125 ml of milk
2 egg yolks
2 egg whites
4 apples (I like to use Boskoops for their sour taste)
250 g coconut oil
cinnamon sugar (combine cinnamon with sugar)
Peel the apples and cut out the apple core. Cut into slices of about 1 cm.
Sieve the flour and salt into a bowl. Add the milk slowly and stir it well. Add the egg yolks and set aside for 20 mins.
Meanwhile beat the egg white until stiff and put the coconut oil into a pot and heat it up.
Combine the dough with the egg whites. Dip the apple rings into the dough and fry them in the coconut oil until golden brown. Put them on a paper kitchen towel to drip off and sprinkle them while still hot with cinnamon sugar. Eat while still warm.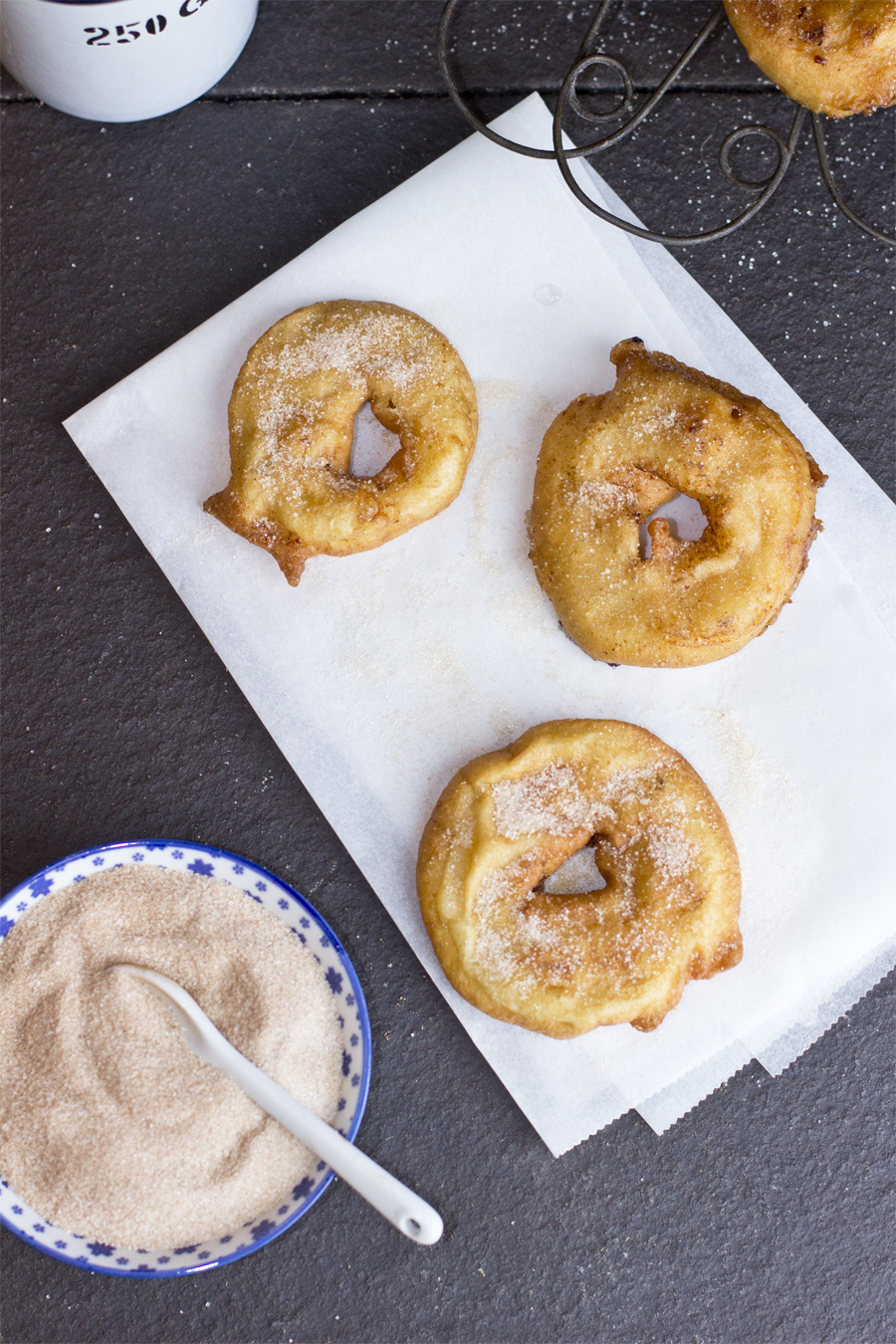 I wasn't sure what to call them here in english but they look kind of like donuts and are prepared like donuts – so the name apple donuts was born. If you have a better name (that's already in use), let me know.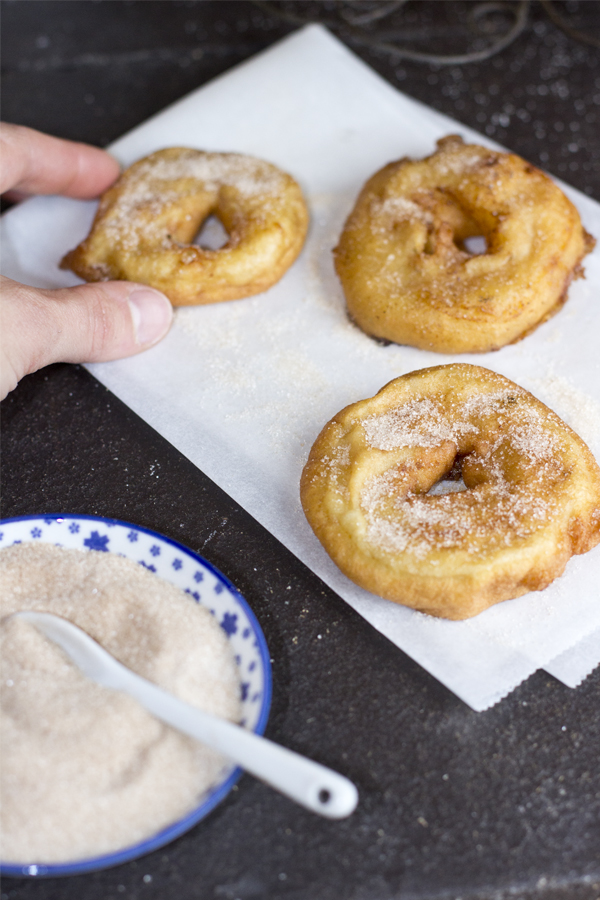 I think, I ate 4-5 of these delicious apple donuts and I'm lusting for more now. They are actually done in no time. I might need to make a winter party just to make more of these. In the oven I can keep them warm and prepare them for my guests.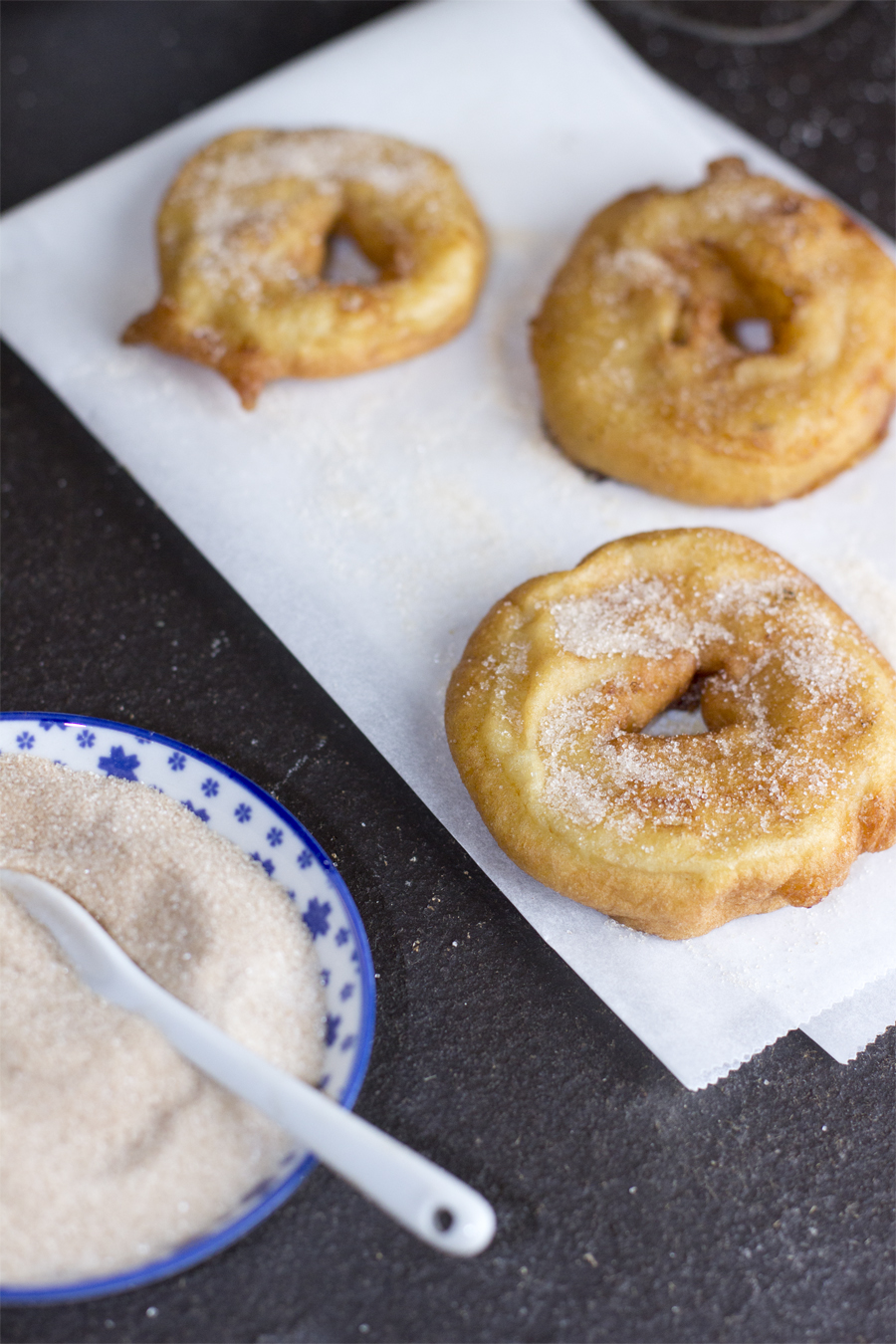 Now that's Valentine's officially over and Easter seems far, far away, I need an excuse to celebrate. Any ideas? I'll take any.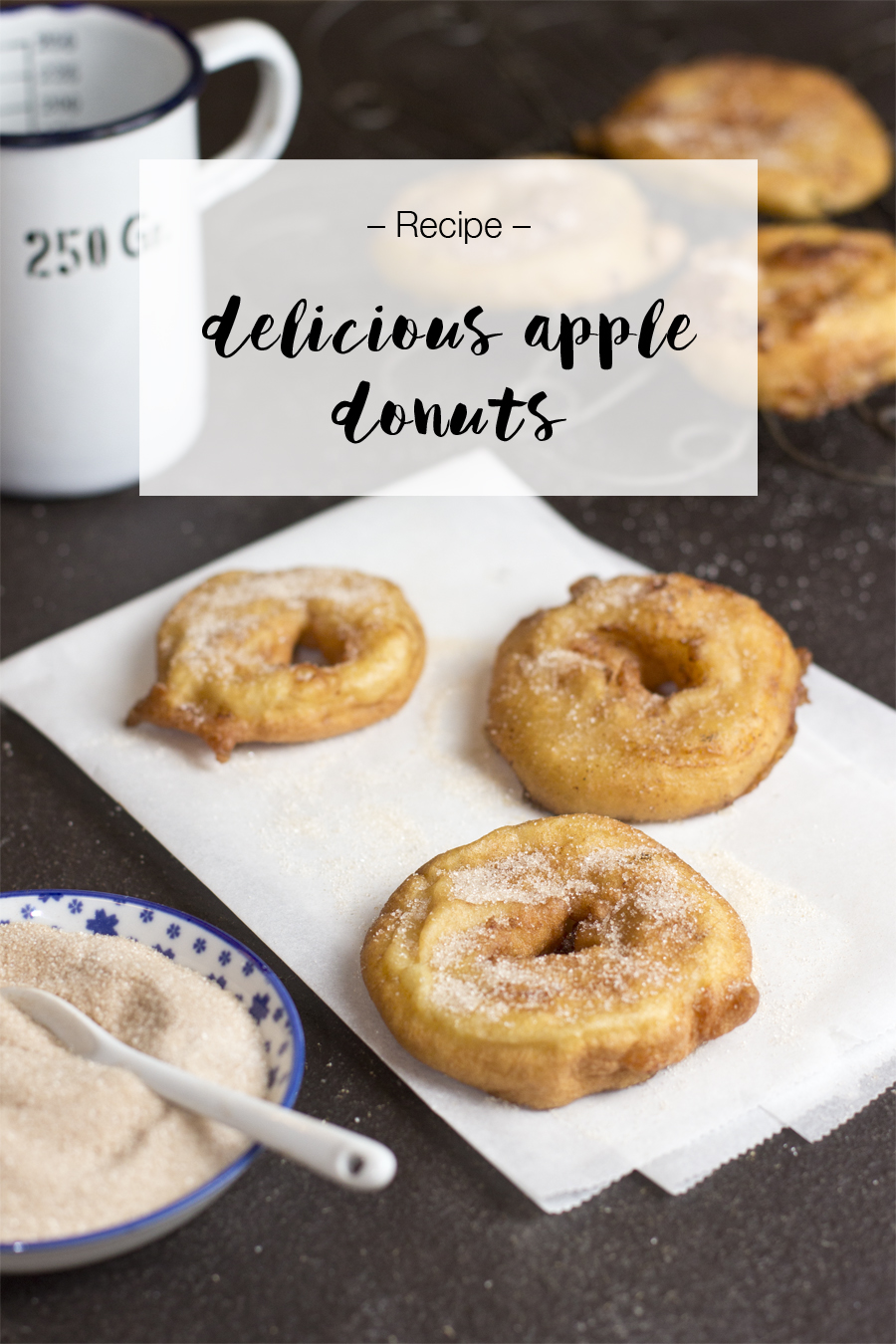 Now. Carry on!