For my last day at work (wow, that's now 2 weeks ago! Time flies!) I brought in a special treat. Chocolate Brownie muffins. The handiness of muffins with the rich and comforting taste of chocolate brownies with walnuts. To be completely honest, I chose this recipe also because it's made in 40 mins but don't tell anyone. I realized that's it my last day of work the evening before (and with evening, I mean night). It's funny changing jobs. You go into an office day after day and then just from one day to another you stop. Well it had to stop and it was a great decision but it just feels strange. Am I the only one? Did you quit your job at one point? How did you feel? When you leave the office, hand in your keys and close the door I got a sentimental feeling but it's also a new start. To new beginnings! Let's eat cake! Have some chocolate! Celebrate with me!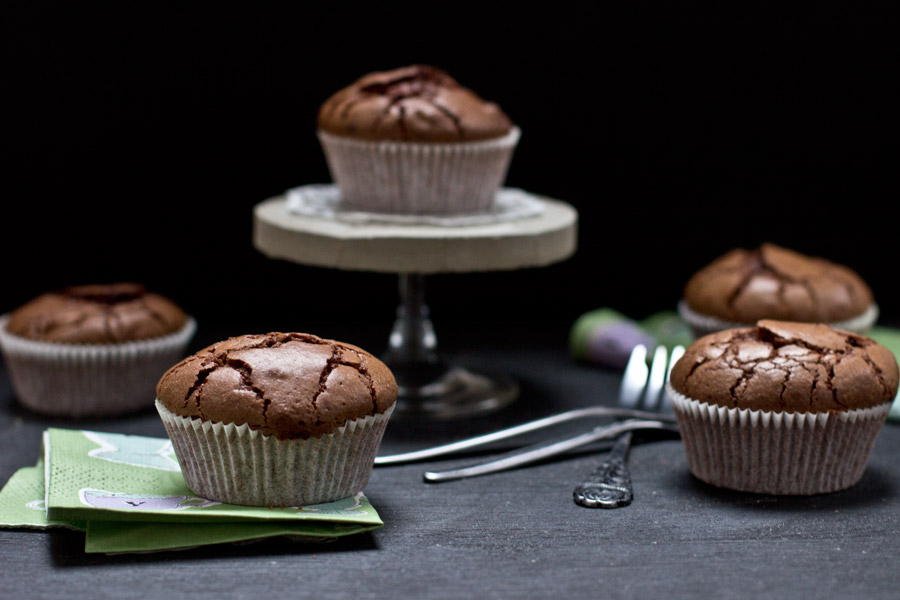 All you need is:
– 120 g dark chocolate
– 110 g butter (at room temperature)
– 250 g white sugar
– 3 eggs
– 95 g all purpose flour
– 1/4 teaspoon salt
– 2 handful of walnuts (or any other kind of nut you'd like to add)
Preheat the oven to 175° C. Chop the dark chocolate into pieces and melt it over a water bath. Cut the butter into pieces and add to the warm chocolate. Stir well and add the sugar and eggs one at a time, mixing well after each addition. Now mix in the flour, salt and walnuts until well blended.
Line a muffin baking tray with paper cups and fill them 2/3 with the chocolate mixture. Bake for 20-25 mins and now look at the lovely chocolate brownie muffin recipe I made!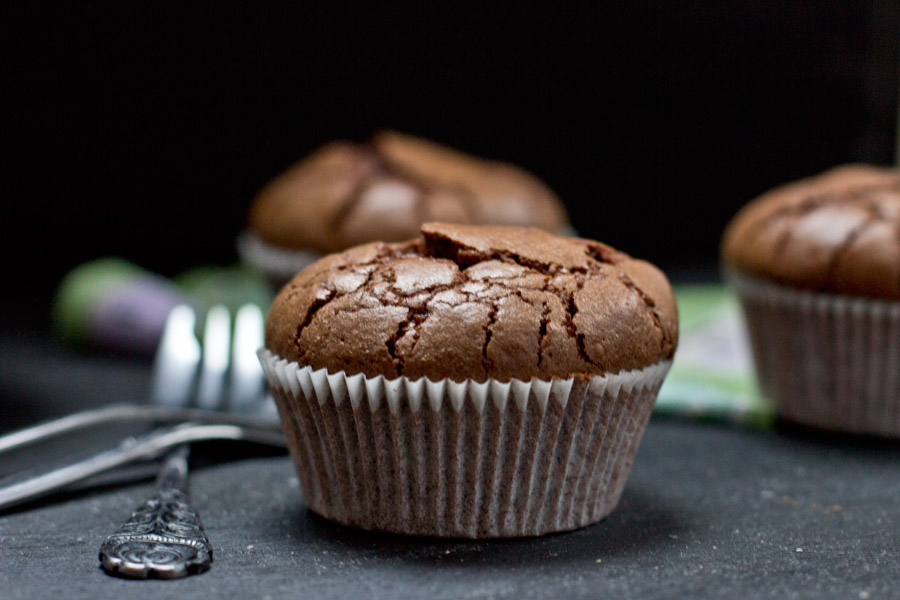 Sorry for the uninspired pictures. I took the photos in the morning of my last day and I had to hurry to not come to late (on a last day! What impression would that have made?!). I had one last workshop from 10 am to 2 pm and by the time I got back to the office most of the muffins were already gone. And there were only 3 people in the office. I guess this proofs that they will miss me and ate all the cake out of frustrations. Or they are simply that good. Probably both. Definitely both.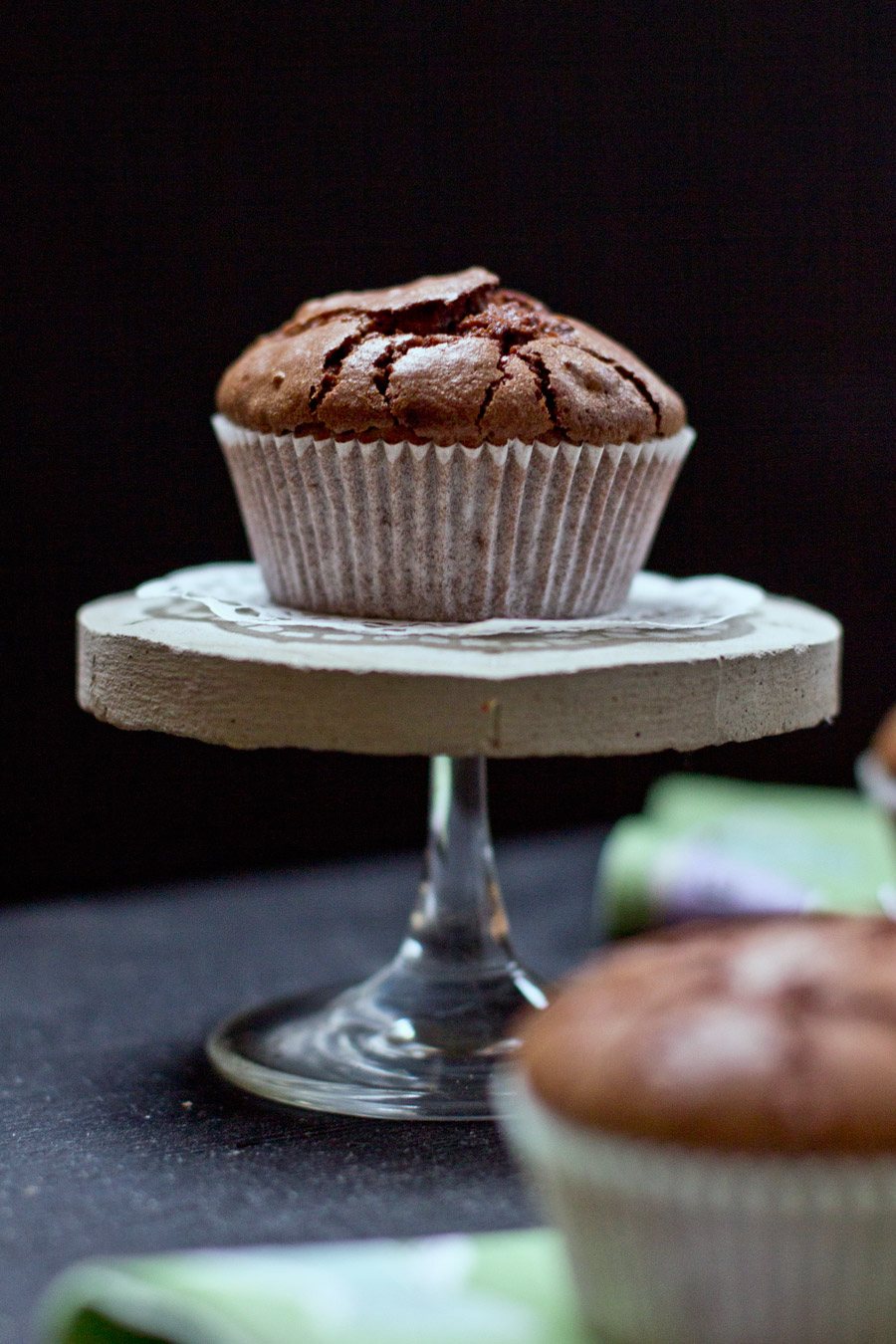 Now. Carry on!