I know I have a history of buying stuff when I don't know what to do with it (yet). I bought a cup of raspberries and wanted to make a savory dish with it. I was thinking quite hard what could go with it and then just went with what I had at home: couscous. Together with feta and zucchini it became a really good meal.
But what could go wrong if you just through good ingredients together?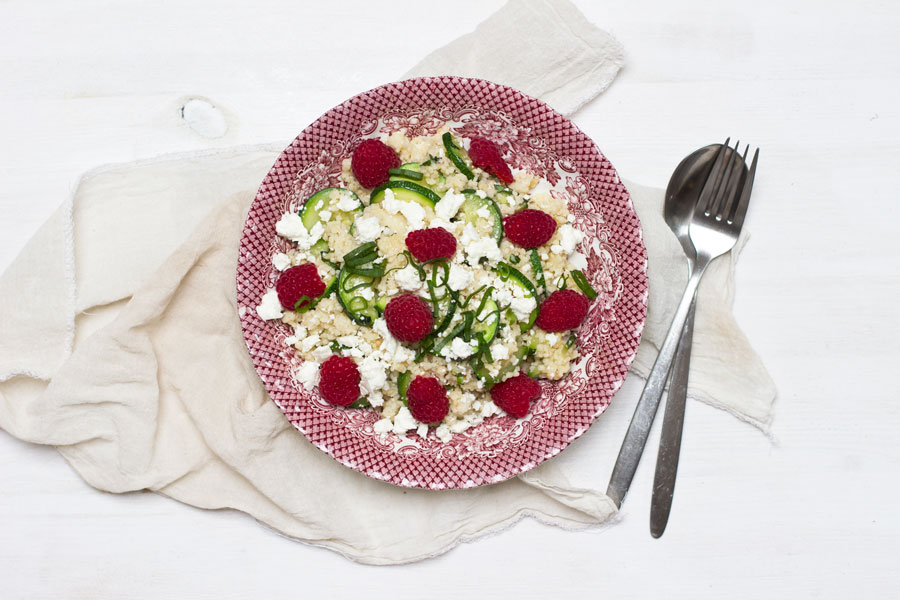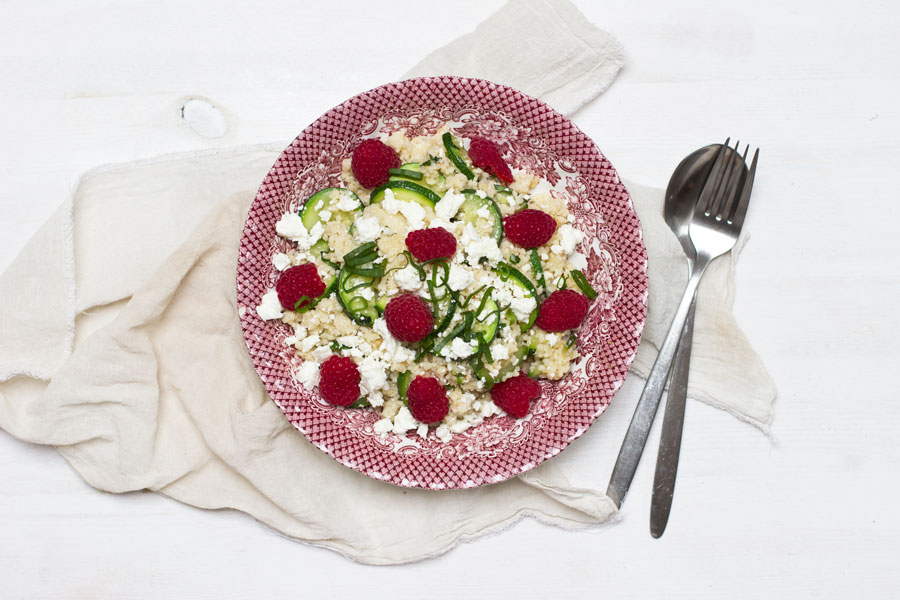 All you need is:
– 1 small zucchini
– 1 spring onion
– 50 g feta
– a handful of raspberries
– 100 g couscous
– 200 ml boiling hot water
– 4 Tbsp of olive oil
– salt, pepper
– 1 Tbsp lemon juice
Put the couscous into a bowl, season with salt and pepper and add the hot water. Stir randomly. Meanwhile cut the zucchini and spring onion into slices. Heat a pan with 2 Tbsp of olive oil. Roast the zucchini and spring onions for 3 mins. Add some salt and roast for another 3 mins.
The couscous should be done by now. Add the zuchini, stir with the ripped feta and add the lemon juice and the rest of the olive oil.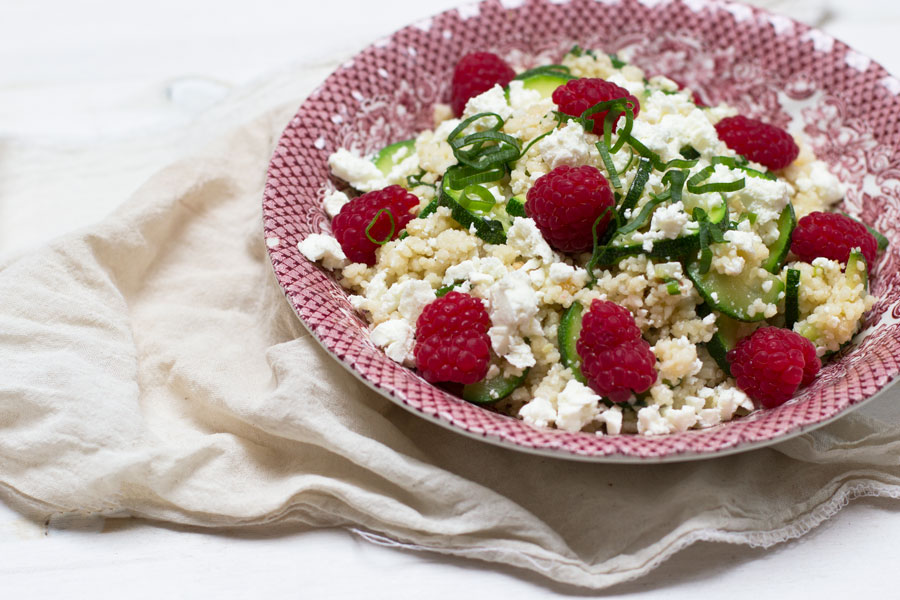 Put it all on a plate and add the raspberries. Voilá! Enjoy!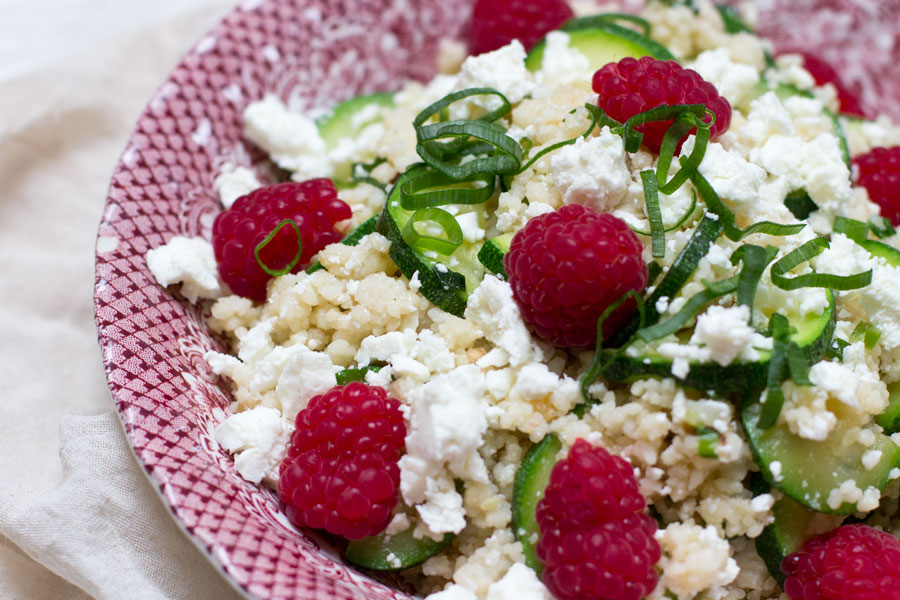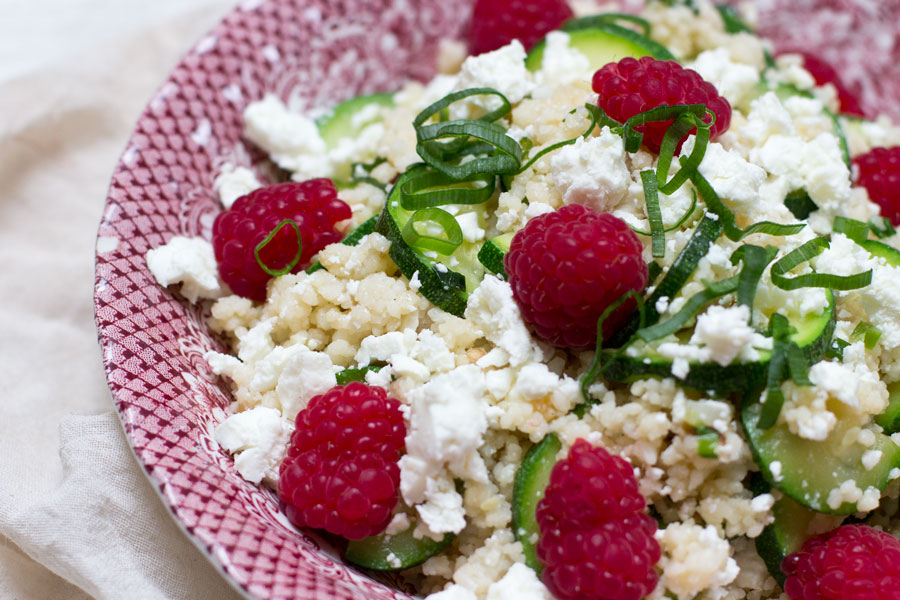 Now let's go back to work and grab today by the balls!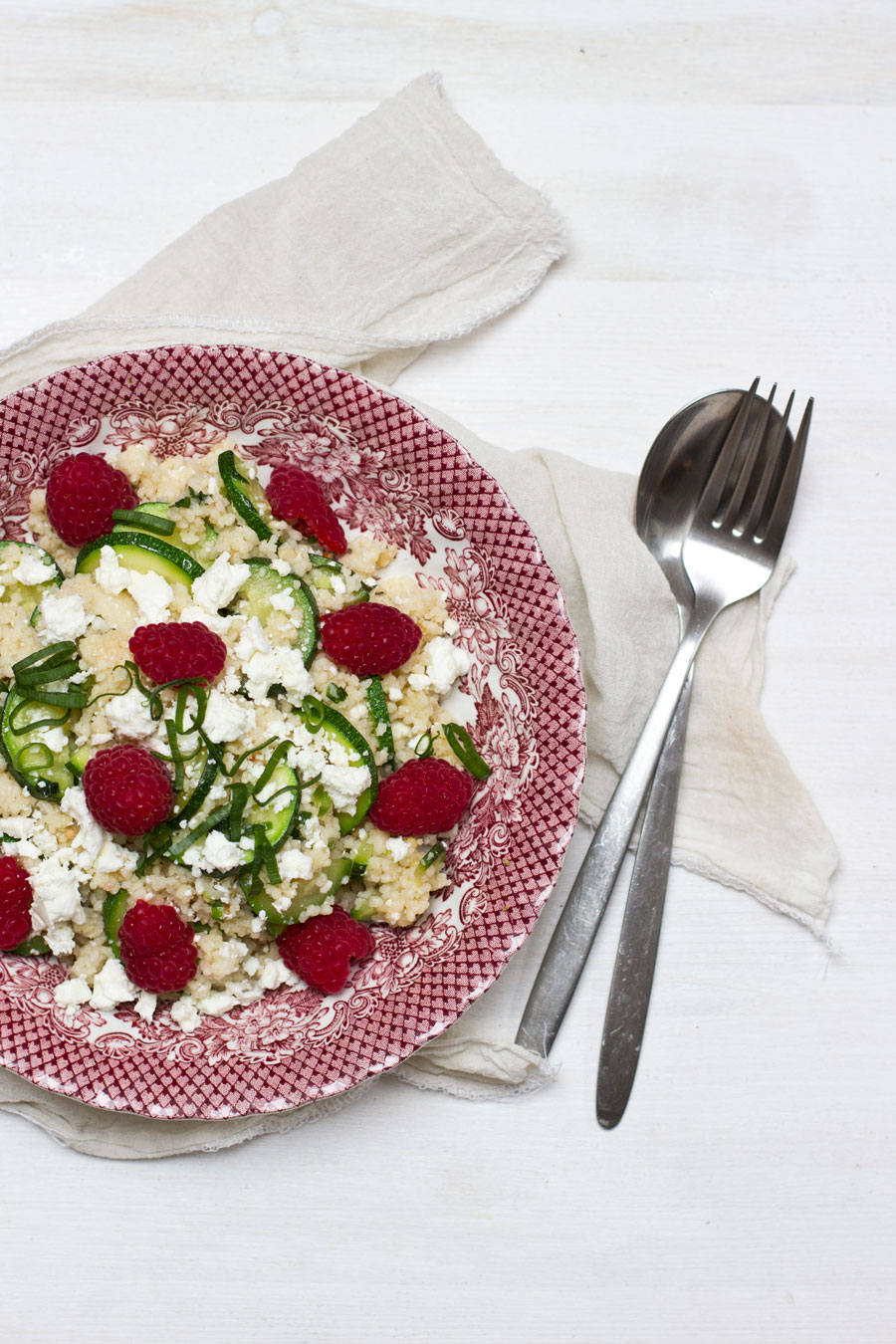 Carry on!