Don't you think that Avocado is one of nature's best invention? We can't really stay food-friends if you don't. Sorry. I know that's harsh but I think Avocado just makes everything better. That said: I still have to try to make chocolate mousse with it. I'm sure it tastes fantastic.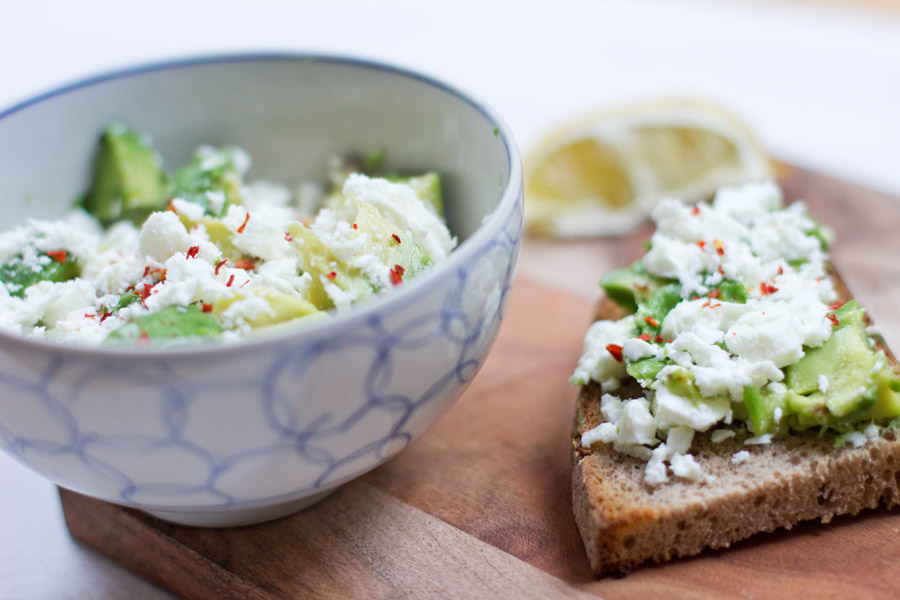 So if you could live of guacamole and love salads with Avocado, you surely will enjoy this Avocado feta cheese sandwich. It's for the time when you are almost to busy to have lunch and need a little pick-me-up. At least that's how it works for me (and every other day).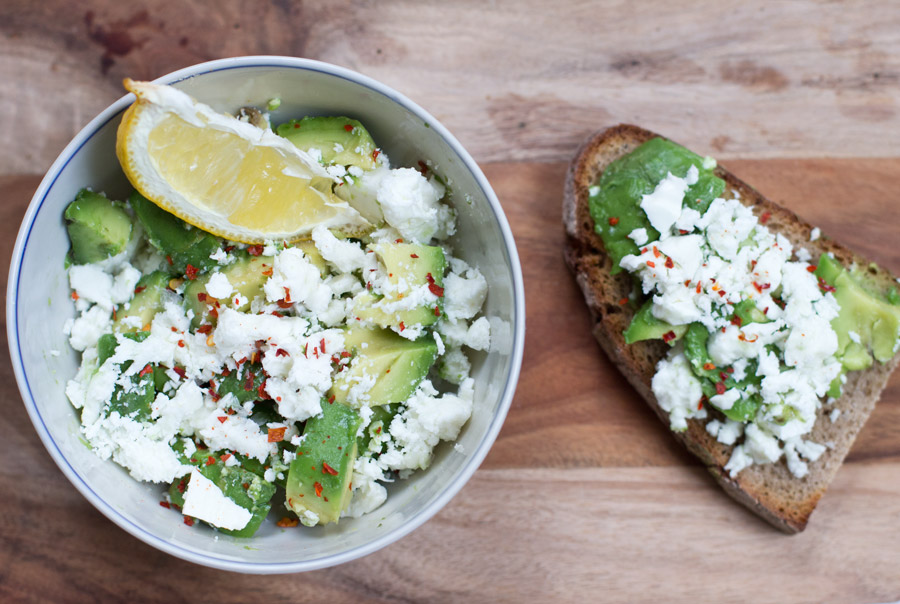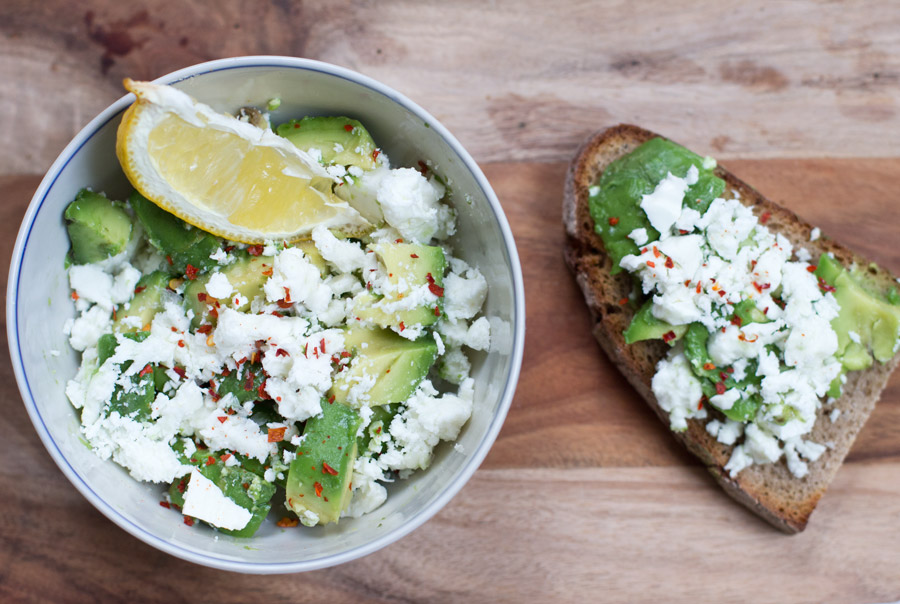 All you need is:
– a whole avocado
– 50 g feta cheese
– juice of half a lemon
– chili flakes
– 2 slices of bread
Toast the bread and cut the avocado in pieces. Rip the feta into small pieces as well. Combine the avocado, cheese, lemon juice and chili flakes. Spread it on the bread and sprinkle with some more chili flakes.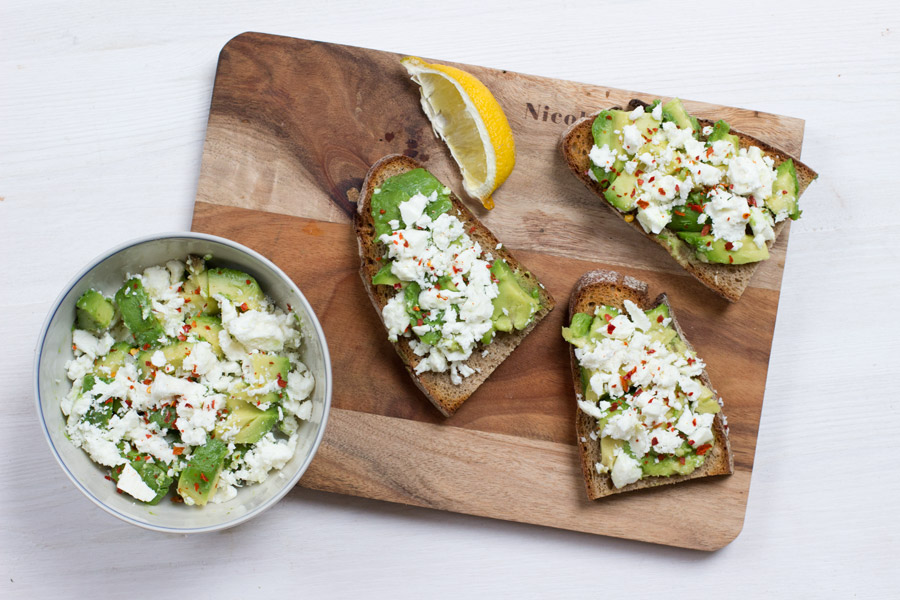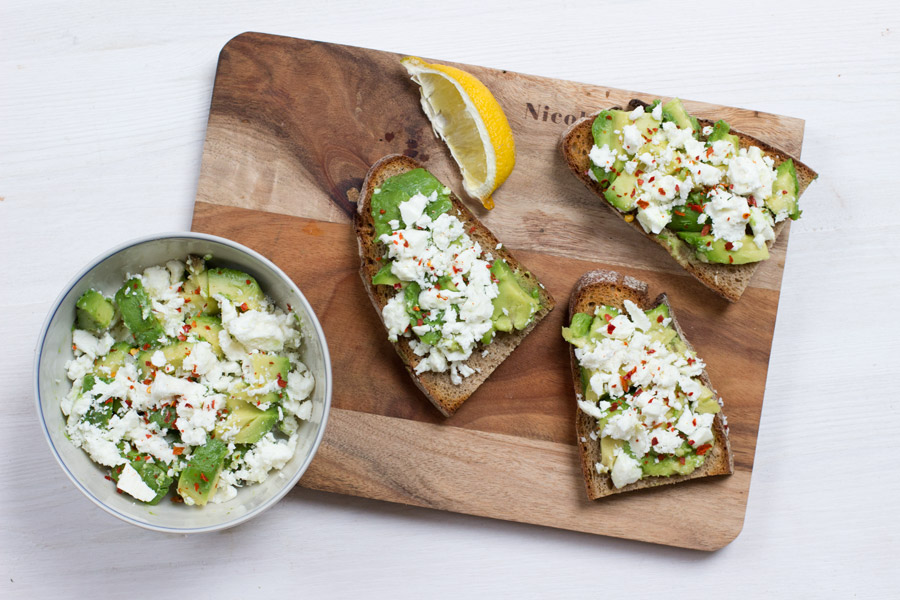 Now enjoy preferable on a balcony and not right in front of your computer, ok?! And you know what would go really well with this? Mate ice tea – to just keep you going during the whole afternoon. You can thank me later.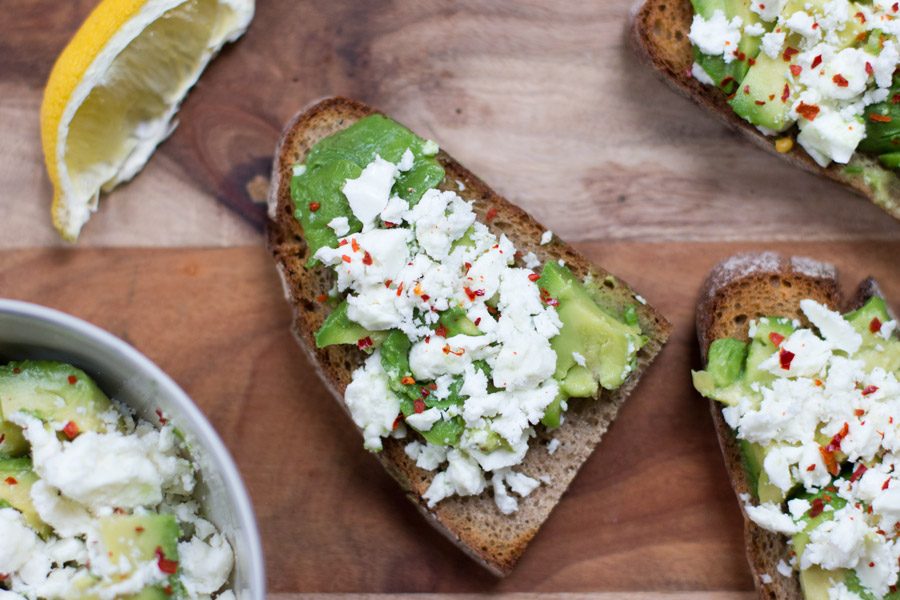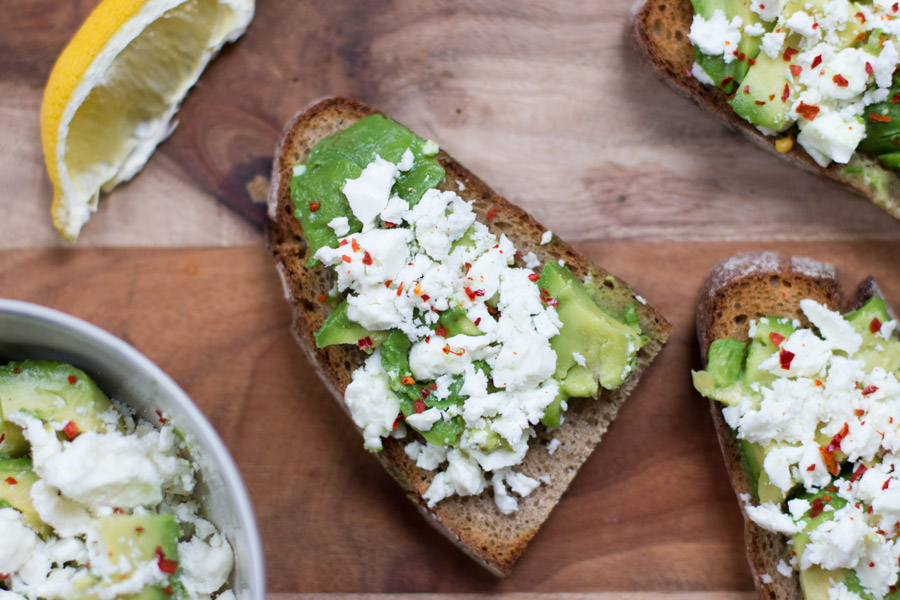 Now. Carry on!