Do you know what my favorite TV show is? You might guess Suits because I already mentioned that I like this. Or you might say Game of Thrones because everybody seems to like this. But no, it's a very different one: Masterchef Australia. I started watching this cooking show back when I was studying abroad in Perth, Western Australia and I haven't missed a season since. What I love is that it's really all about food and fresh produce and improving your cooking skills. Watching amateur cooks become so much better is just inspiring. Also Australian shows are totally different to every other that you know. Even though it's a competition and there's only one winner, they celebrate the successes and support each other. It's refreshing.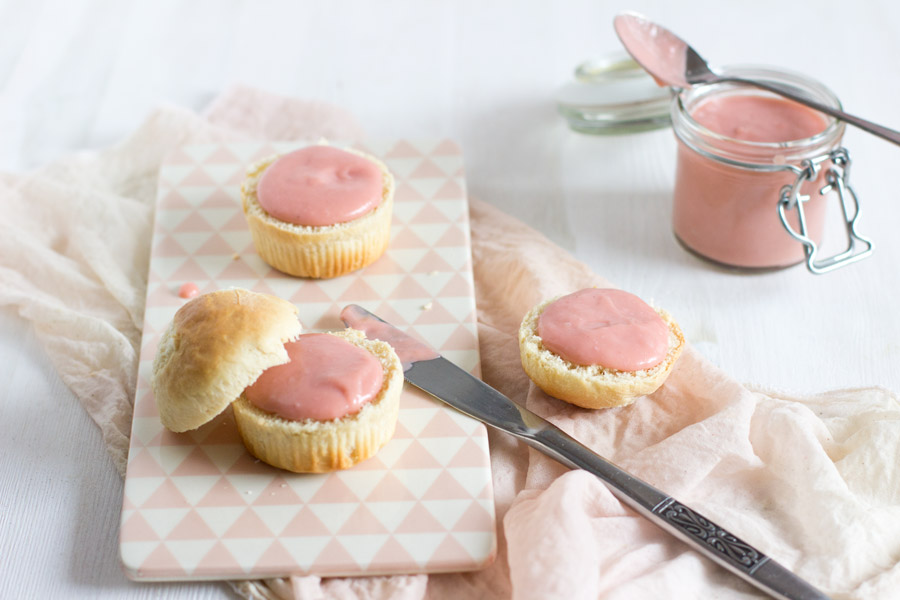 Why am I telling you this? First I don't want you to miss out on the cool stuff and second season 8 has started recently and it inspired me already.
So I created this rhubarb curd recipe in honor of my favorite TV show.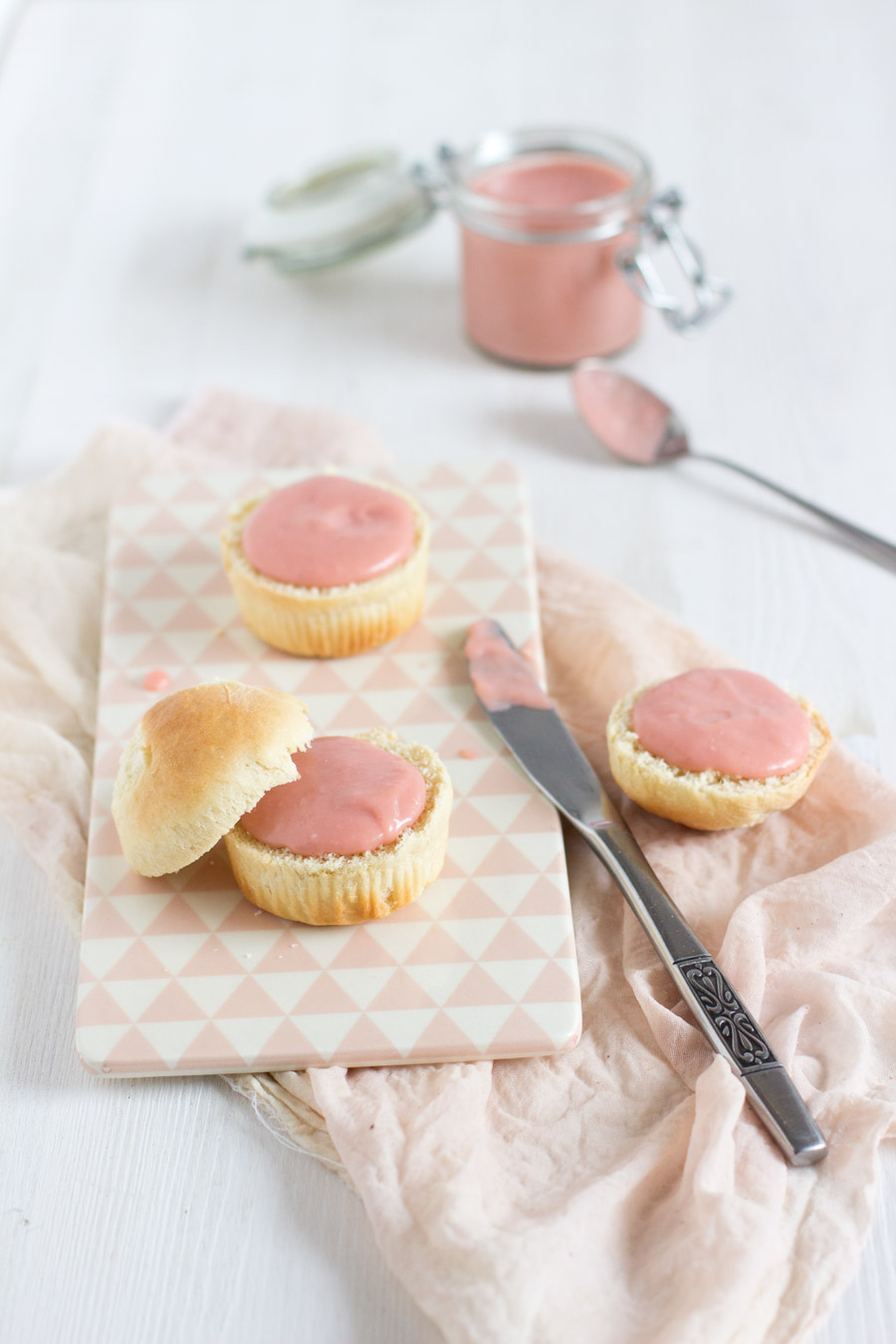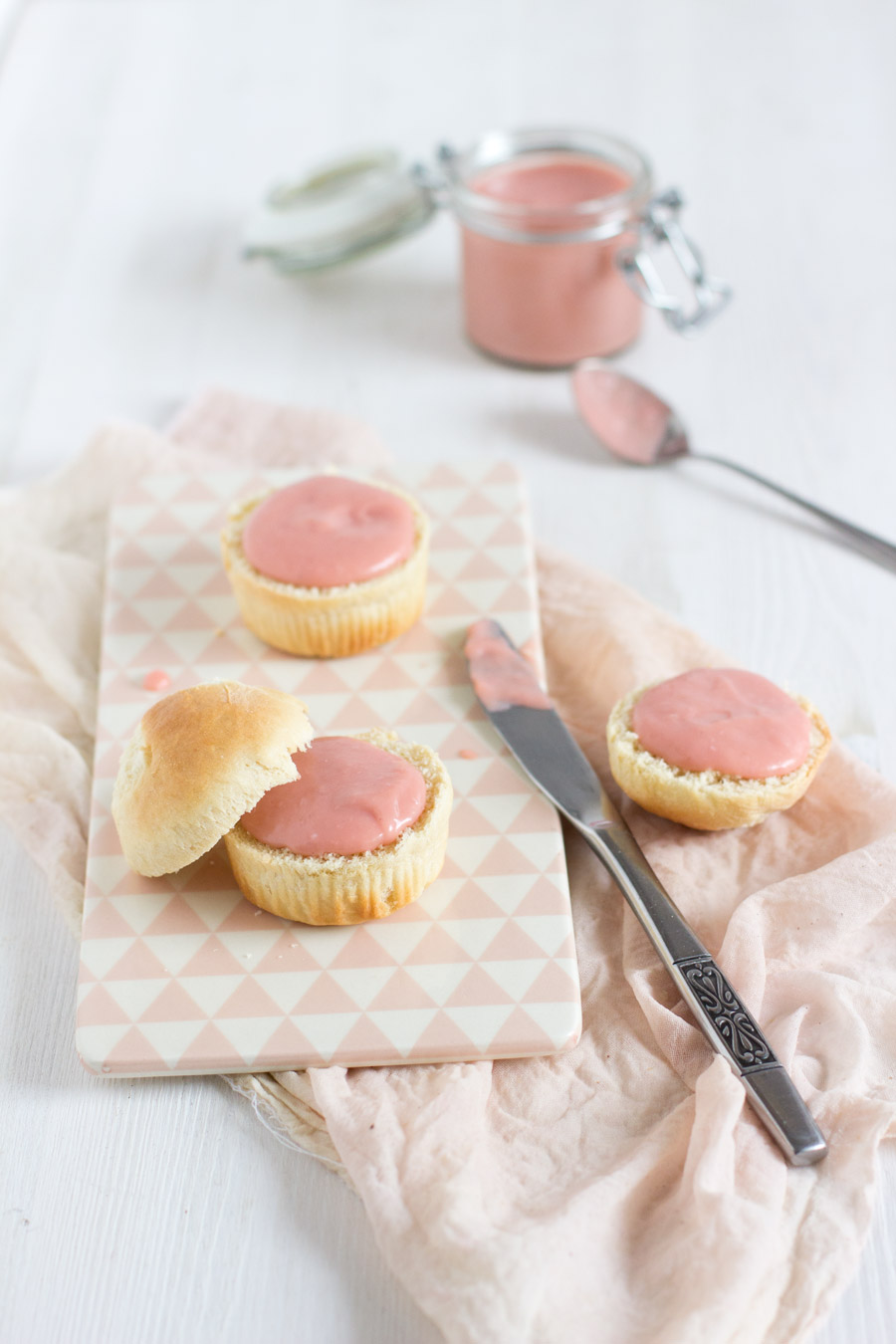 All you need is:
– 300 g rhubarb
– 200 ml water
– 1 Tbsp Vanille sugar
– 5 raspberries (frozen or fresh)
– 100 g butter
– 80 g sugar
– 2 eggs
– 2 Tbsp corn starch
Cut the rhubarb into pieces (no need to peel it first). Add the water into a pot, put the rhubarb, Vanille sugar and raspberries into the pot and cook until the rhubarb has almost dissolved. Sieve it into a bowl – make sure to get all the juice out. I put the mixture into a cloth  and pressed it out as well.
Wash the pot out and put it back on the oven. Add the butter, sugar, eggs and corn starch. Pour in 125 ml of the rhubarb syrup. Heat slowly and stir continuously until the butter das melted with a whisk. Now take a wooden spoon and stir on the lowest heat for another 10 to 15 mins until it has the consistency of custard. Some of the egg might curdle but don't worry. As long as you keep stirring it won't affect the taste.
Sieve the curd into a bowl (make sure to get all the curdled egg out) and put it in the fridge.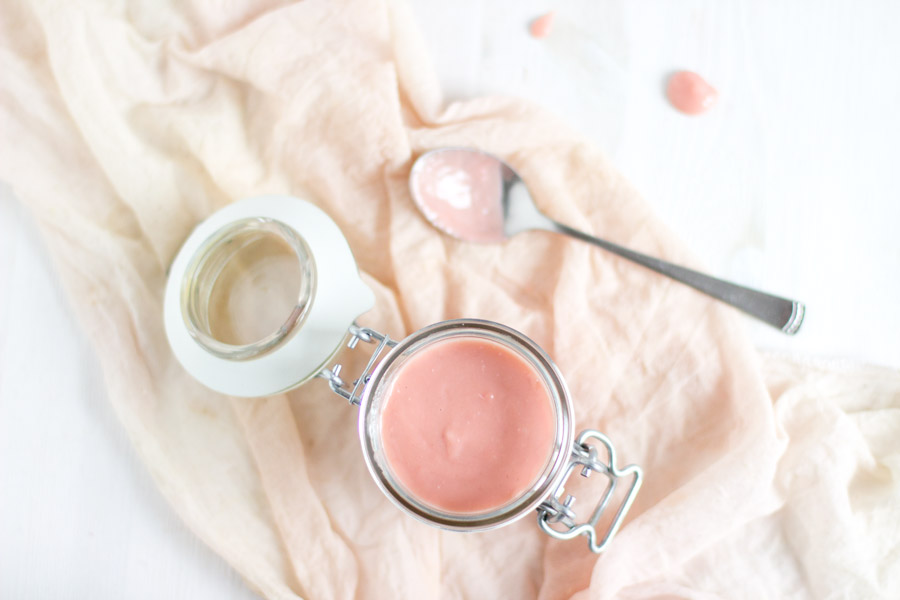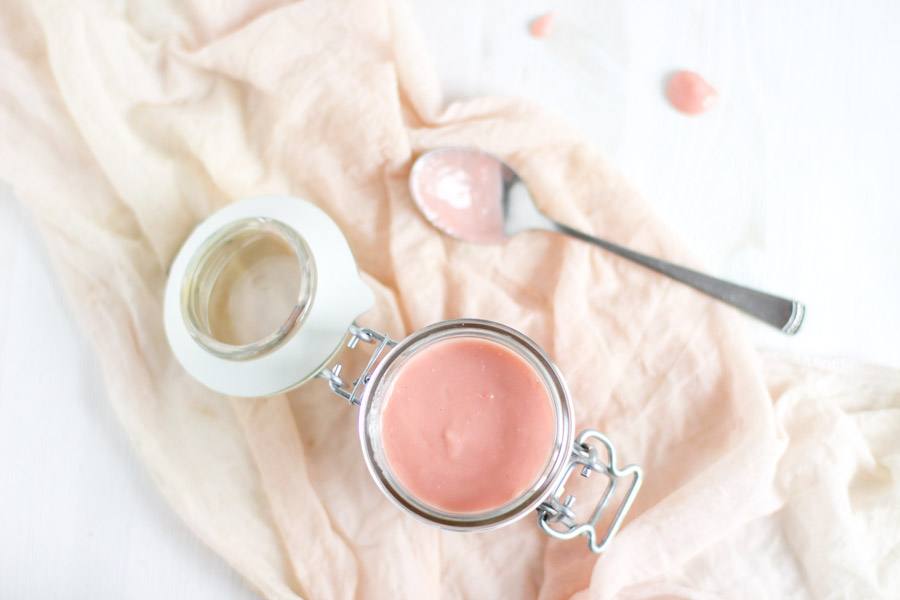 Once it's cooled down it's ready to serve!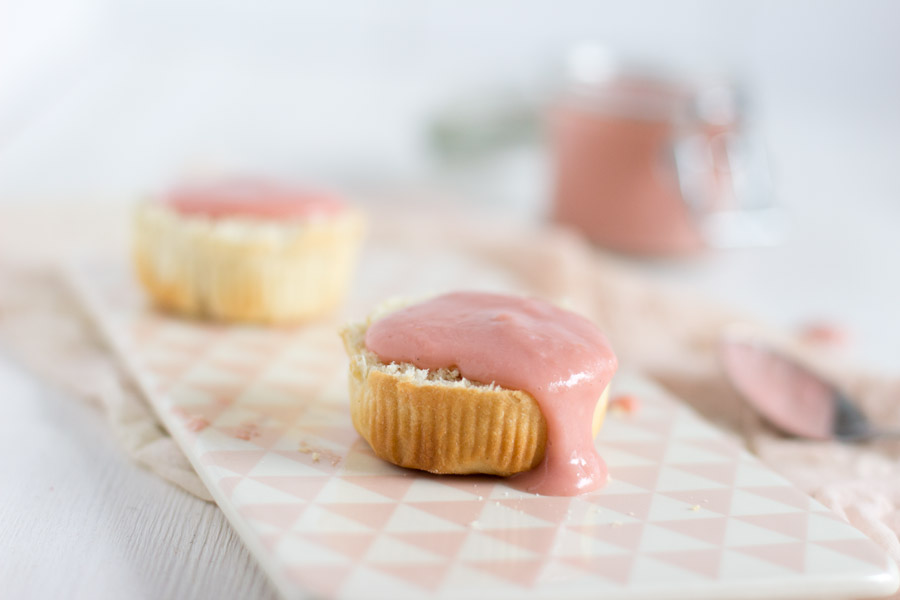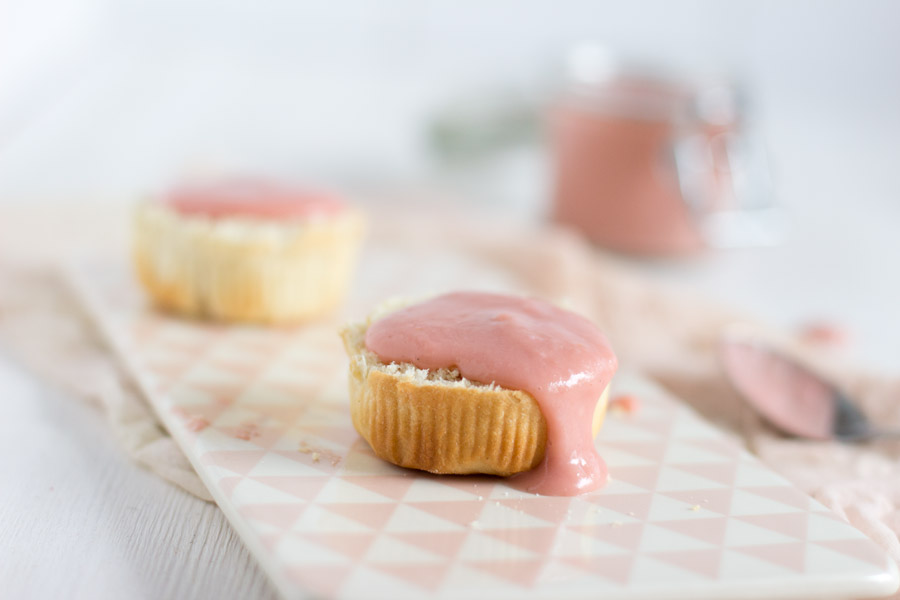 I had some of these brioche in the freezer. You can make a whole batch and just freeze them in a bag. To defrost it just put it into the oven at 100 ° C for 15 mins. They are as good as fresh!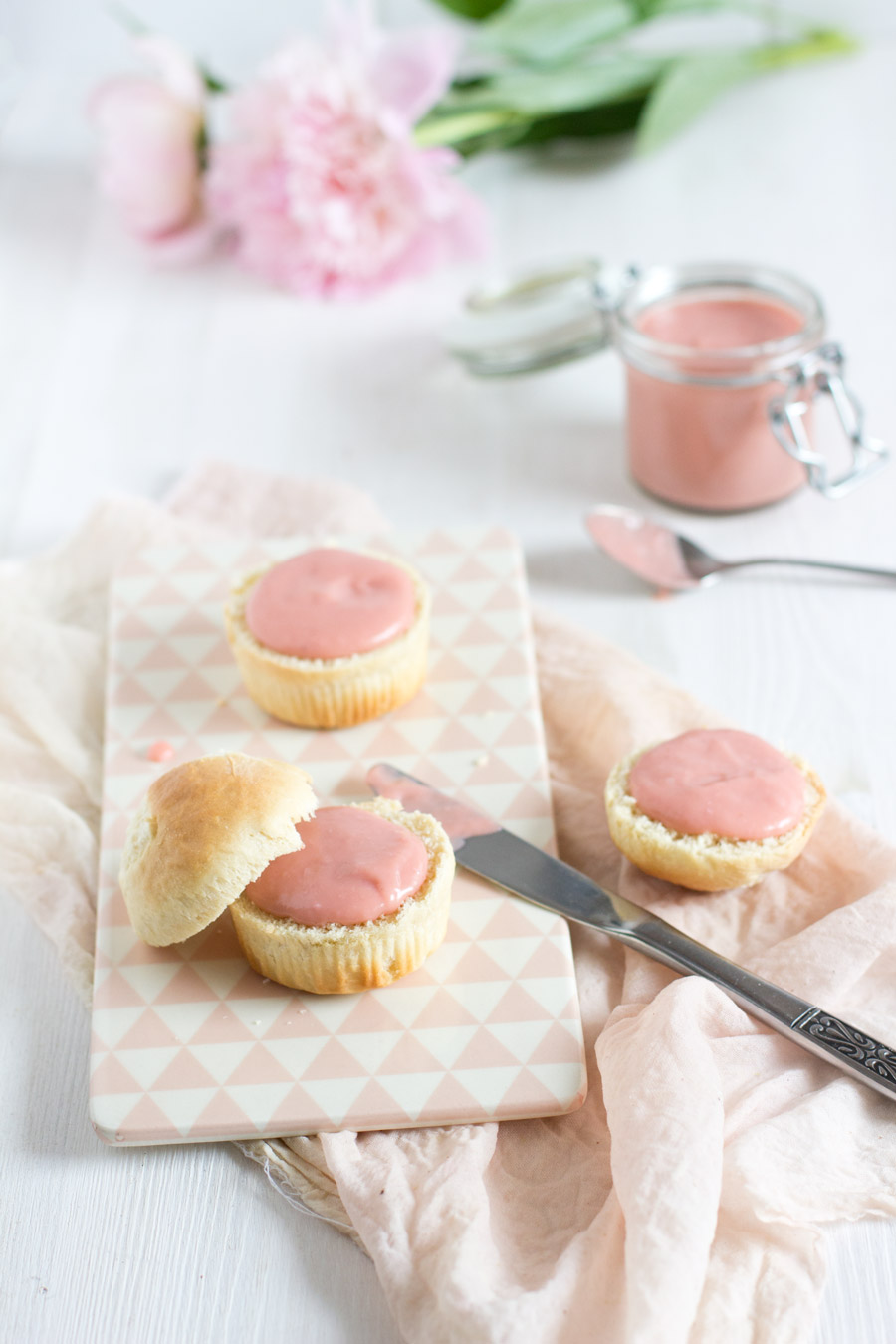 I also dream about making scones but also a cake. Imagine a rhubarb cake drizzled with rhubarb curd. Well I guess we know what's coming up next week…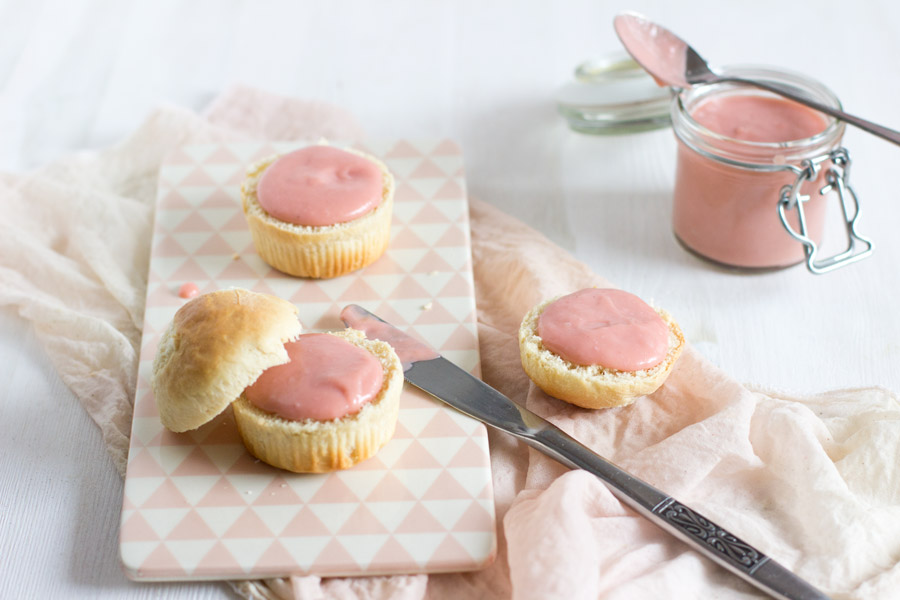 Now. Carry on!