This recipe is not a surprise. I already promised you in the rhubarb curd blogpost that I'm going to make a cake to go with the curd. Let me tell you: this is a success! It gives this rhubarb cake with honey meringue just that extra zing.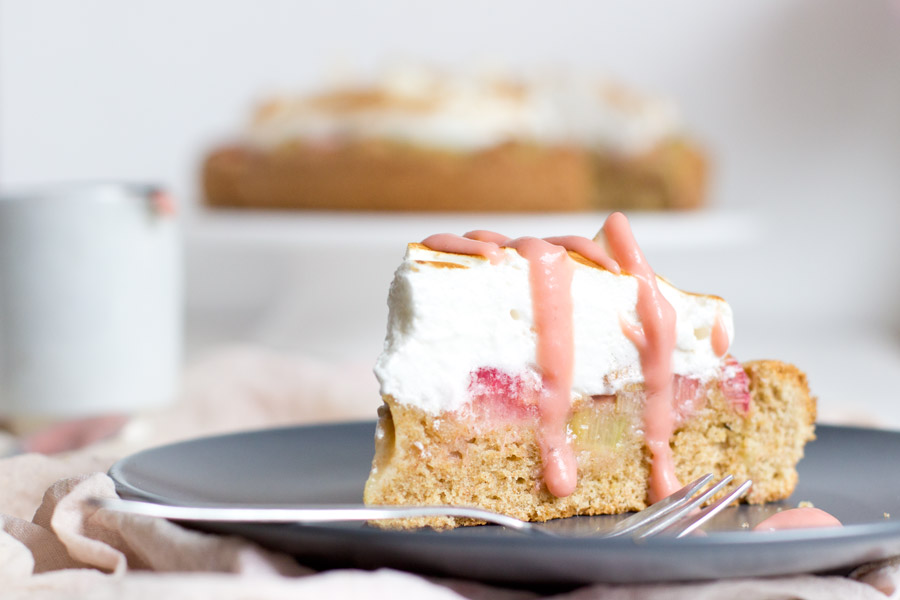 All you need is:
– 125 g butter at room temperature
– 205 g sugar
– 1 Tbsp Vanille sugar
– 3 eggs
– 1 pinch of salt
– 2 Tbsp of milk
– 50 g corn starch
– 150 g flour (I used whole grain flour)
– 1 tsp baking powder
– 500 g rhubarb
– 1 heaped tablespoon honey
Preheat the oven to 190°C. Cut the rhubarb into small pieces (about 1 cm thick). Put the butter with 125 g of sugar, the Vanille sugar and salt into a mixing bowl and mix well. Gradually add one whole egg and 2 egg yolks.
Sieve the flour, corn starch and baking powder into the bowl and add the milk. Stir with a wooden spoon until you have a smooth dough.
Grease a baking form and fill in the mixture. Top it off with the rhubarb pieces (make sure to leave a little room around the edges).
Bake in the oven for 45 mins.
Before taking the cake out of the oven mix the egg whites with 80 g sugar and the honey until soft peaks form.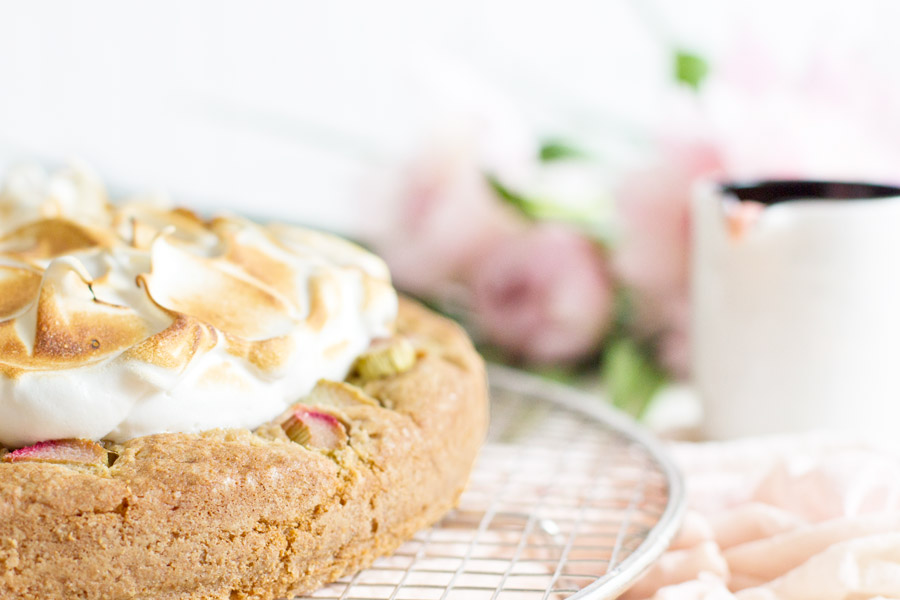 Take the cake out of the oven and spread the meringue on top. Flame it with a blow torch and let the cake cool down completely before serving.
Follow this recipe to make the rhubarb curd to go with the cake.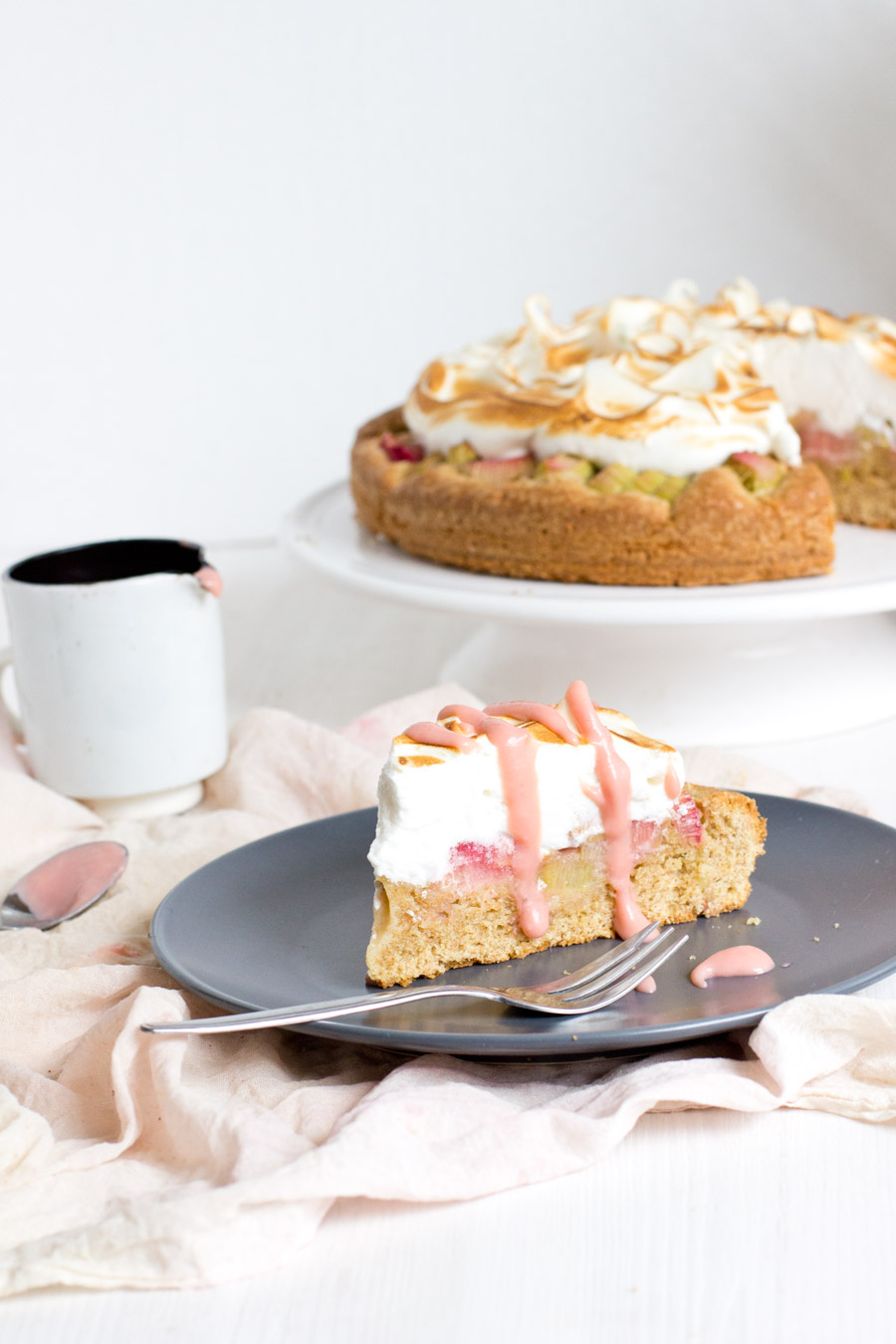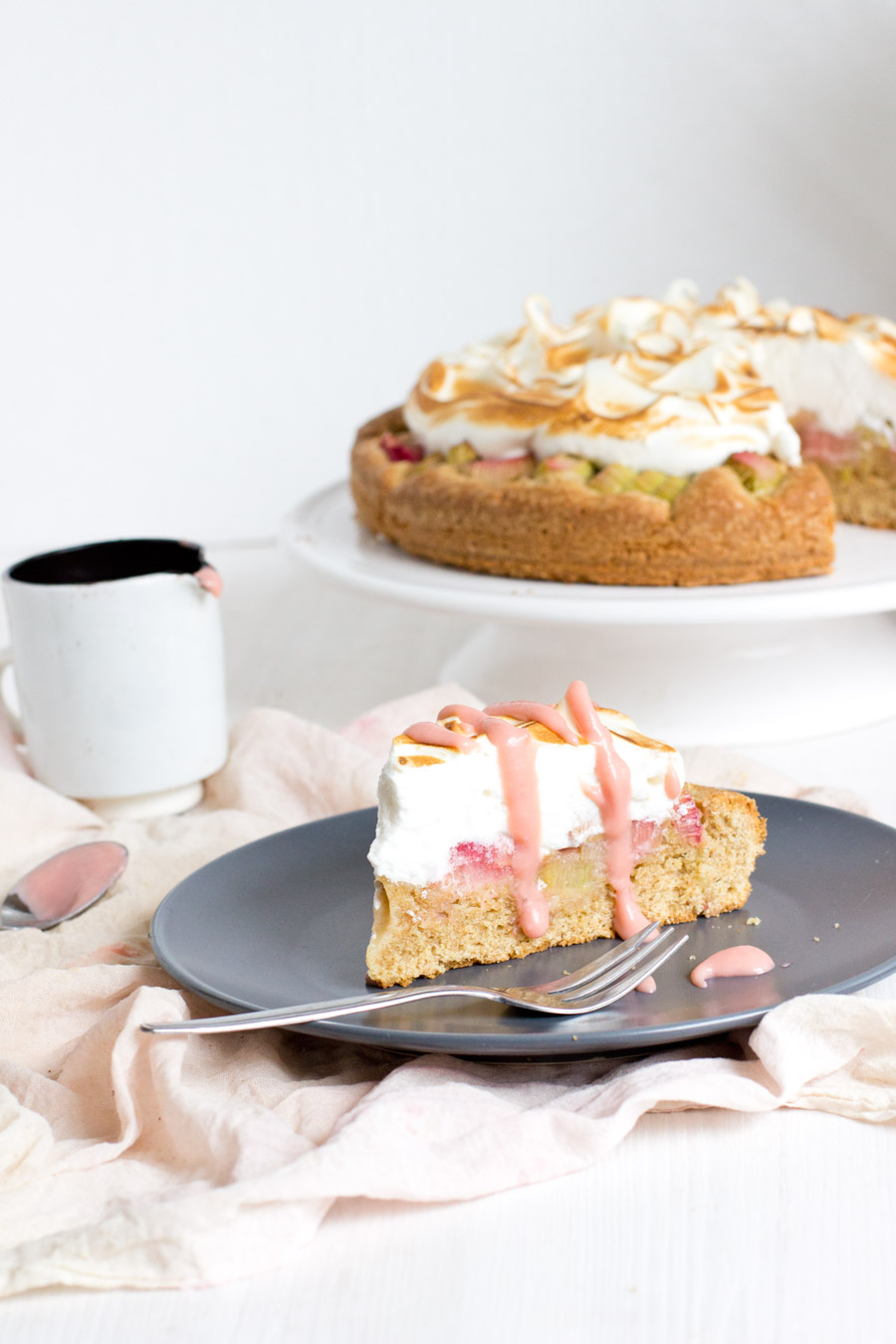 This is the perfect cake with every summer garden party. At least that's what I think. Not that I actually have any experience because I don't have a garden. Nor was there a party. Unless you count me dancing and smiling and gulping a cake all by myself as a party. No? Even not if I tell you there were flowers involved? No. Hm. Then I have to find myself a garden in the near feature to check this theory.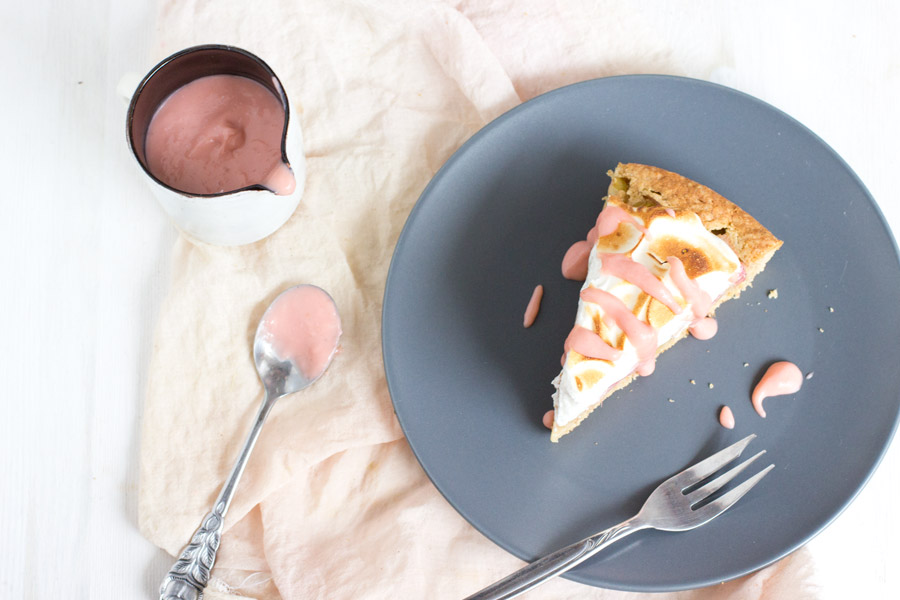 Now I'm going back to have another pieces. With the whole grain flour and the fruits it certainly counts as a healthy snack, right?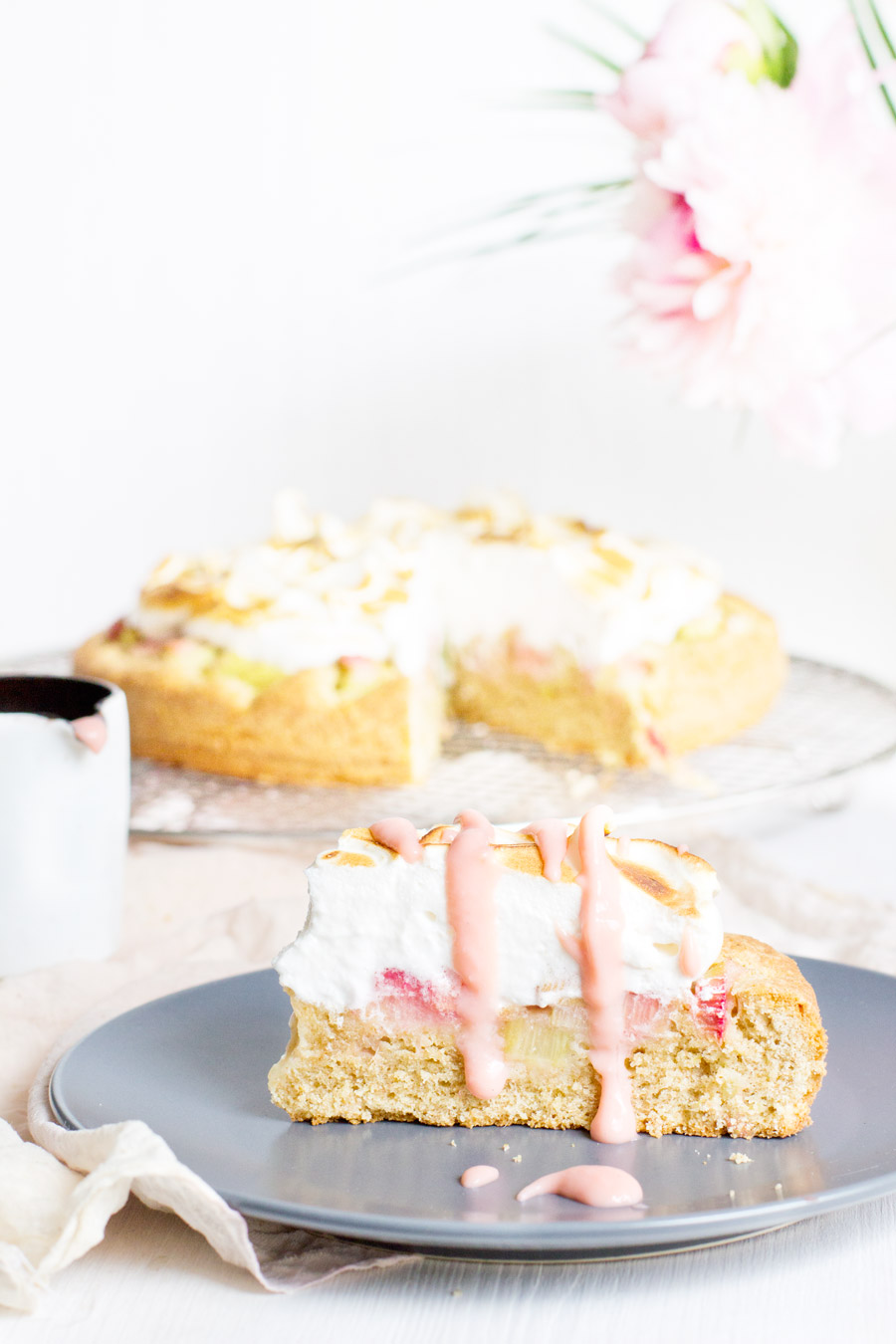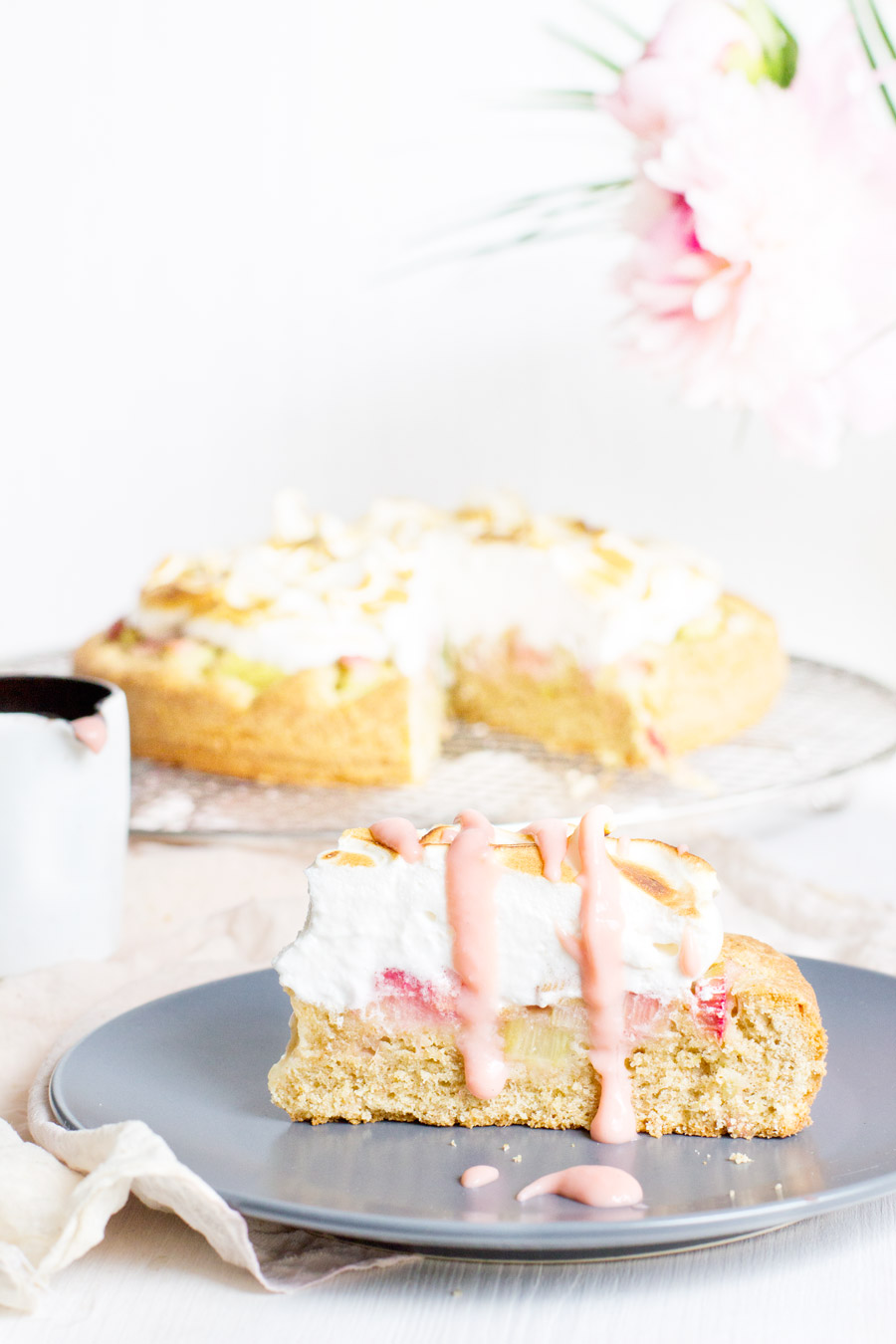 What's your favorite cake recipe for a garden party?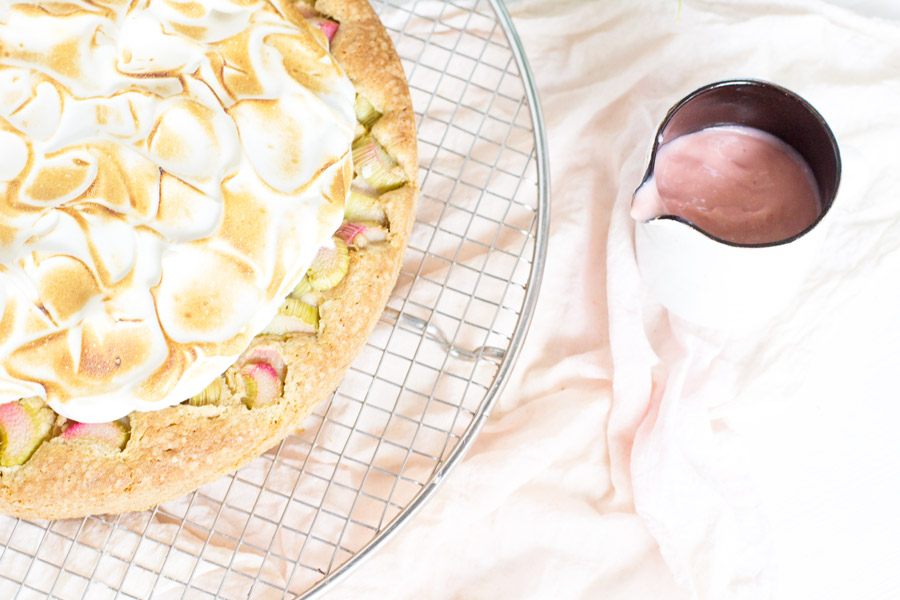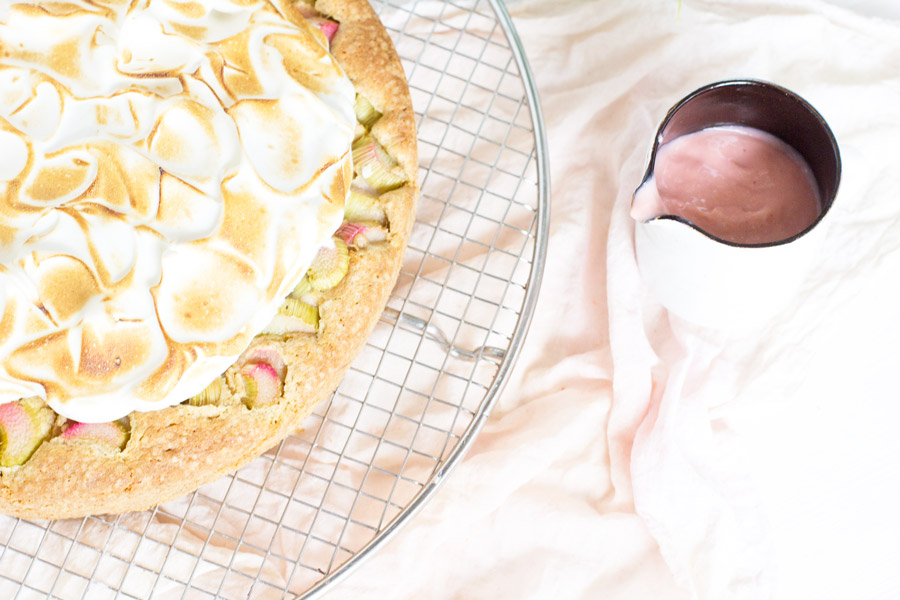 Now. Carry on!