Remember when I told you that there's this famous region for apricots in Austria? Who says that's not the best thing?! My boyfriend and I packed our bags (and tent) for one weekend and just drove their. It's only an hour drive from Vienna but feels like a totally different country. It's warm and with the danube meandering through it's beautiful and offers the best past times for hot summer days.
The apricots are sold just by the road and we just bought 10 kilograms for a bargain. I ate so many that my belly hurt and I couldn't eat any more. So I kept the leftovers in the kitchen until they were overripe and at the edge of molding when I made this apricot nectar recipe.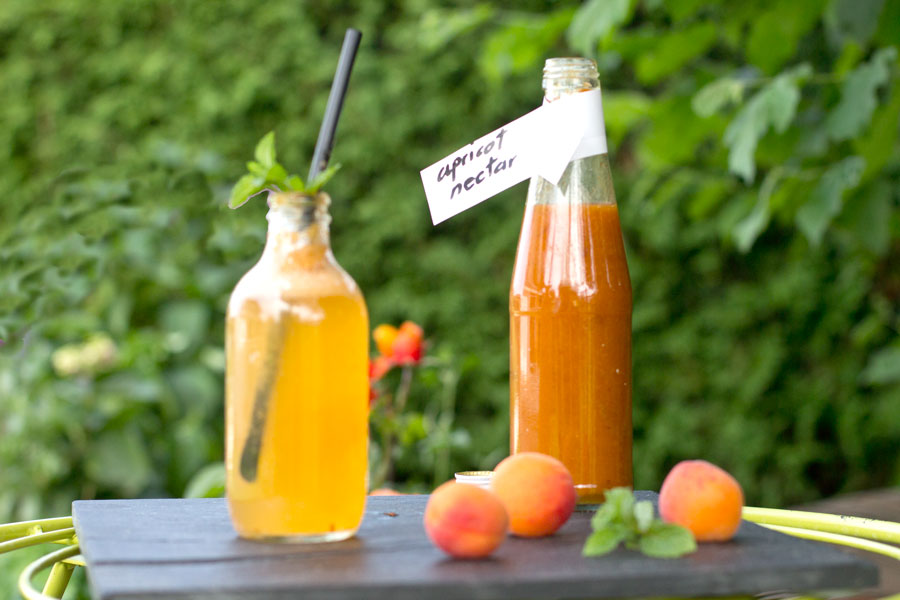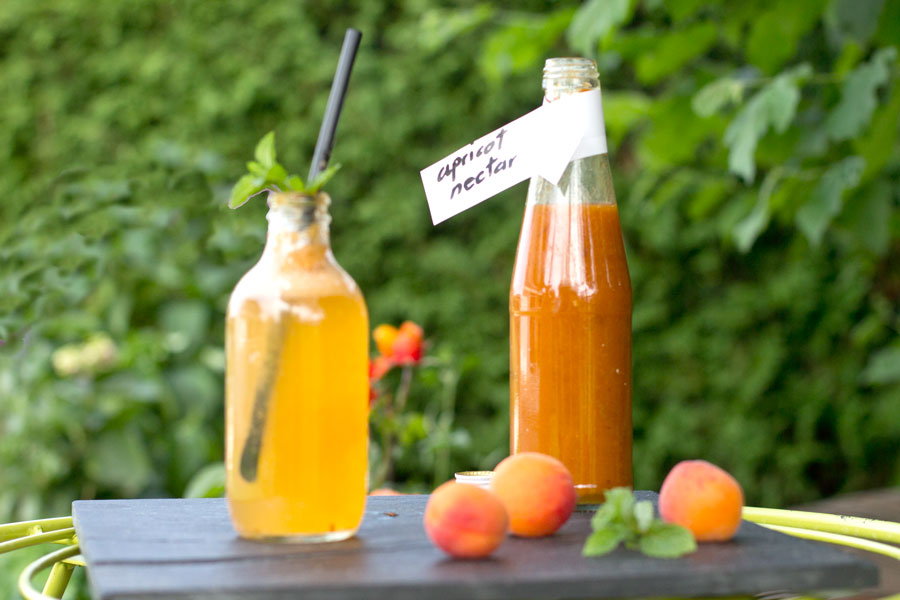 All you need is:
– 500 g (over)ripe apricots
– 300 g sugar
– 1/4 l water
– 1 tsp lemon acid
Put the water and sugar into a pot and heat until the sugar is dissolved completely. Cut the apricots into pieces and put them in a blender. Pour the sugar water on top, add the lemon acid and mix until smooth. Fill into bottles while still hot.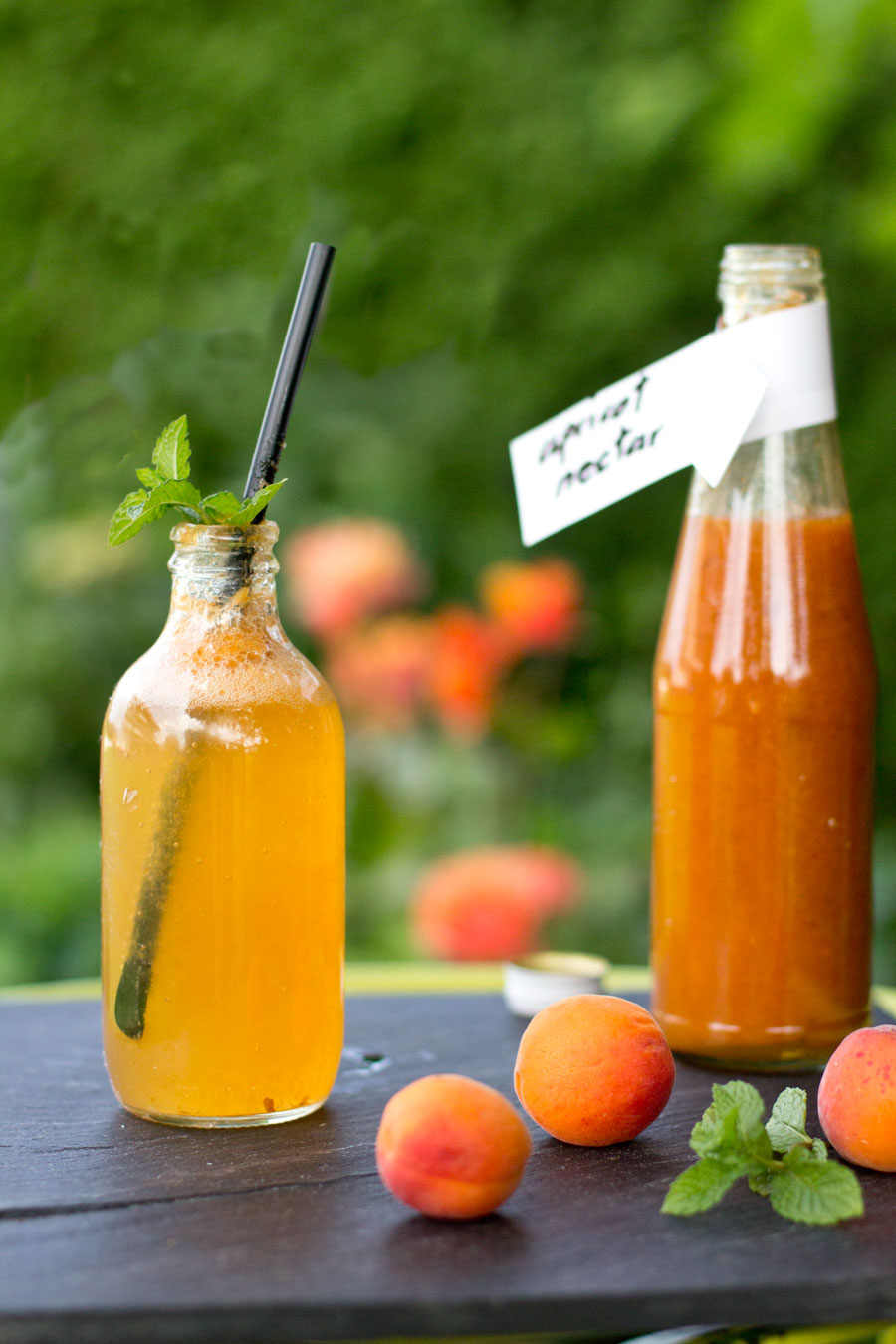 I've read that it will last up to one year in the sealed bottles – not that it will have to. I'll promise it will be gone long before that.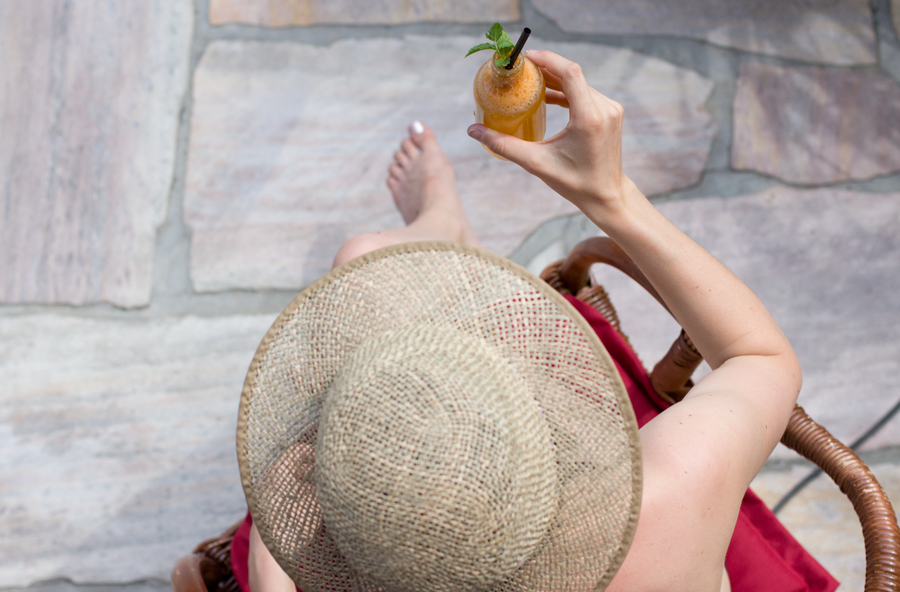 I took one bottle nectar with my to my boyfriend's parents house. I mixed the apricot nectar with soda and drank it by the pool. It's sooo good and refreshing. Try it yourself!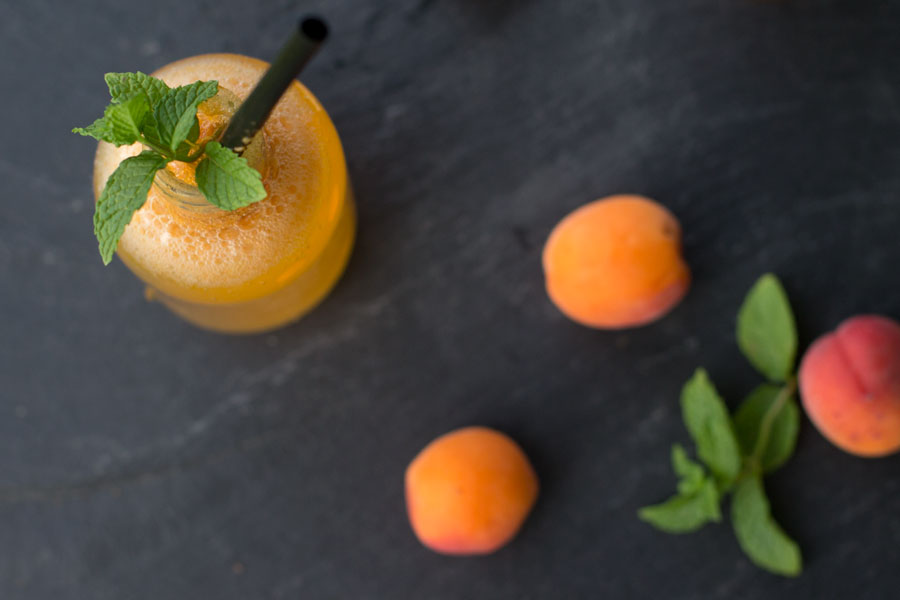 Now. Carry on!