The new year is always a time to look back what I'm thankful for. Resolutions always focus on what could be done better, faster, easier or just simply more that sometimes we forget that we already have so much. I'm thankful for my loving boyfriend, my beloved family and my friends. I'm healthy and I'm going to have a new job soon. I have no debts and still own anything that I could wish for. What are you thankful for?
But also if I look back what I'm doing every day: I try to be a better person each day. I have a workout routine that works for me and gives me the freedom to eat whatever I want. And I want chocolate and cakes and cookies. Which reflects a lot in the recipes I shared with you this year. Without further ado I would like to present you the Top 10 recipes of 2013!
1. This delicious Chocolate Cream Almond cake is gluten-free and a signature cake from my dad. He's a really good baker (self-taught you mind). I also took the pictures with him and his photo equipment. It was a lot of fun! I think this gave my parents a good insight into how much work the blog actually is – however I enjoy every minute of it.
2. Another beautiful chocolate cake from my dad (maybe I should let him do all the recipes? Just kidding. Where would be the fun in that for me?!). At my parents home we have this tradition that every Sunday we have cake for breakfast. No wonder I have such a sweet tooth!
3. This recipe is by me (phew!). I actually made it up (or combined a few recipes together but that's making up, right?) It's a banana brownie and soooo delicious. I might have to check if I have some bananas at home to replicate it.
4. This recipe for wild garlic pesto is as easy and fast made as cheap. You can even collect your own wild garlic (which makes it a tiny adventure as well!). Just be careful not to collect any poisonous doppelganger!
5. I made this choux pastry with my dear friend Betty. I used to make a lot of this when I was around 18. I had this hot lemon juice and choux pastry phase (weird, right?). This one is with coffee cream and chocolate glazing. Yum!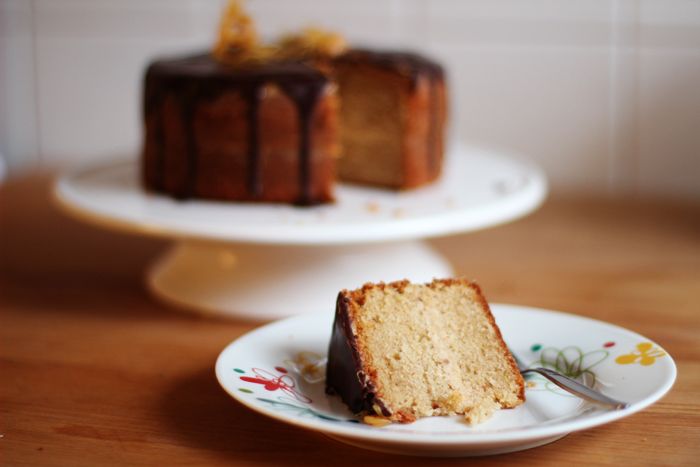 6. In February I tried to not eat chocolate for a whole month (just to see if I can do it). I did it and it wasn't as hard as I thought and totally pointless. Never doing that again. I made this delicious Peanut Butter Cake while I did my "diet" and it wouldn't have been complete without the chocolate glazing. Well I might just make it again to taste it this time but I heard it is sooooo delicious and moist!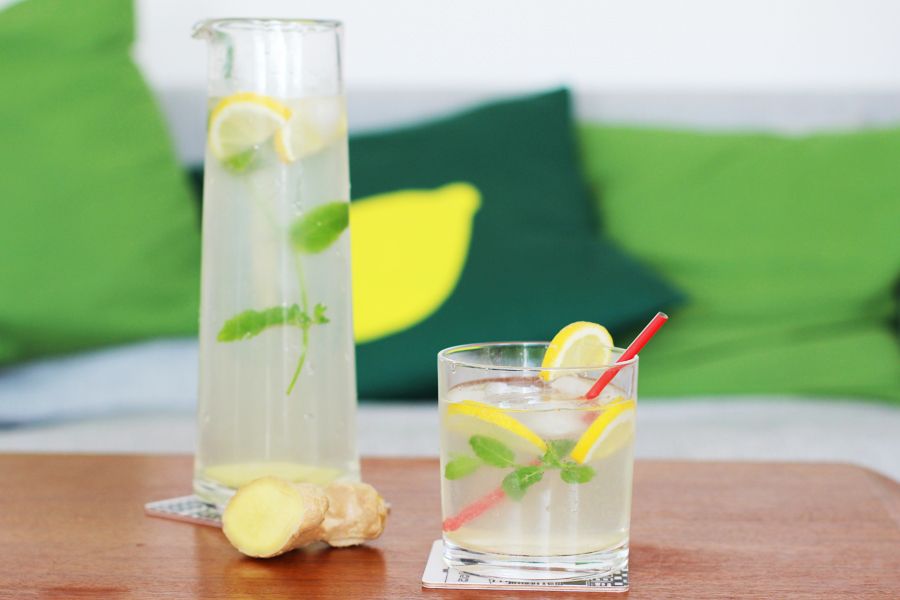 7. At point 5 you can already read about my hot lemon juice phase. This ginger lemonade is the cold version of that. So delicious and healthy too. What can you hope for more?!
8. I still love this currant cake. It's an old recipe from my mum (who got it from her mum) but the shape and design (if you can say so when talking about a cake) is by me. The heart, the pikes – they make me chuckle because this cake was made the same way for years and years. What a little redecorating can do to make it feel modern and fresh…
9. With this cake I didn't try a new recipe but a new technique. I haven't replicated it since but I love how versatile you can be with shapes and decoration. This strawberry roll cake makes me crave strawberries – still so long until the season starts!
10. I'm actually surprised that this plum sheet cake made the cut into the top 10. It's such a simple cake but I guess that intrigued. Also the marzipan in the dough makes it super-moist and even more delicious!
What was your favorite recipe of this year?
Now. Carry on!