Who loves all those fruits that are in season?! I love that you can get berries and fruits now everywhere – even at those stalls along the road. I love those so much that I have to stop and buy a basket. Only later that day I realize that I have no idea what to do with those kilograms of fruits before it starts to go bad.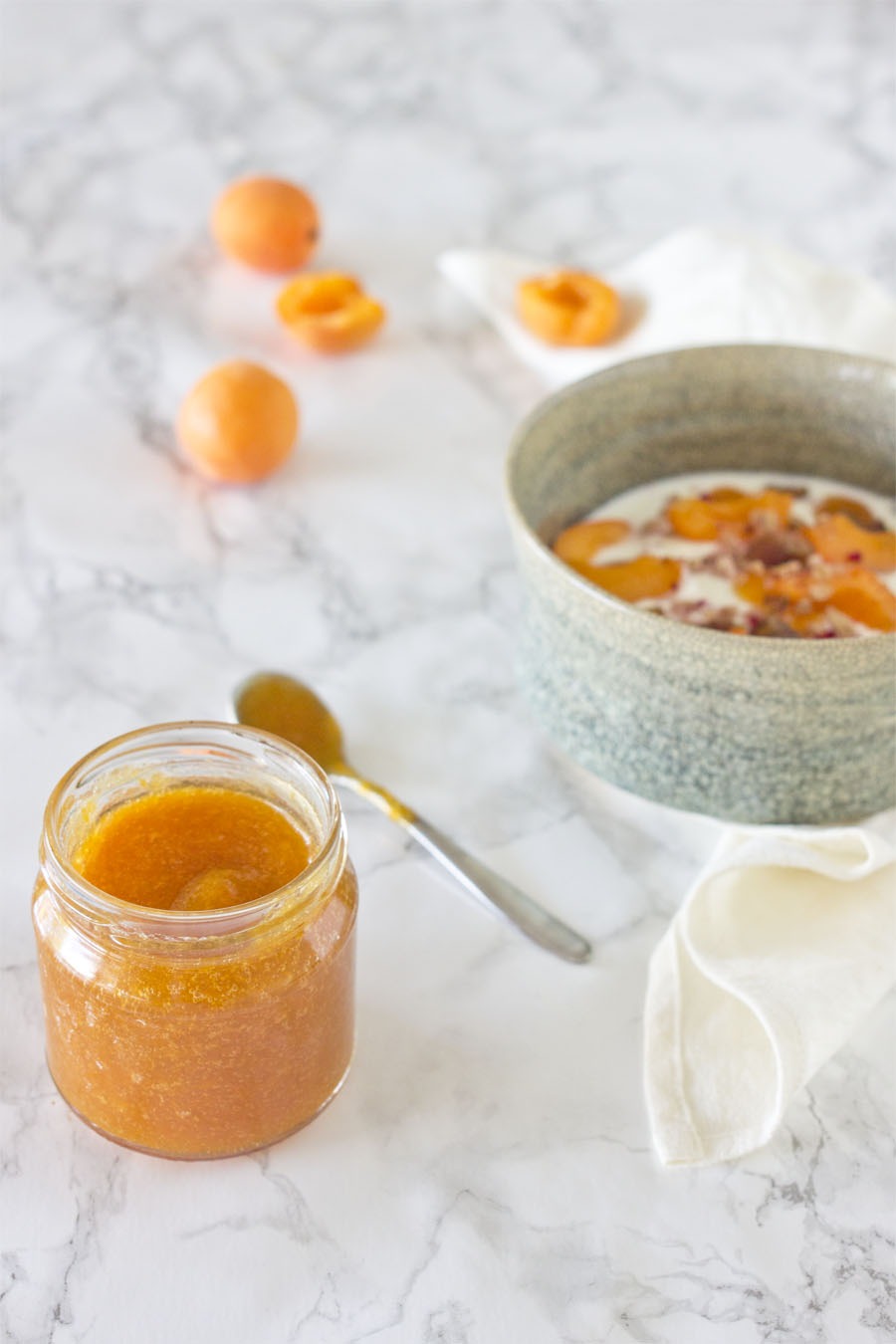 Good thing that I love preserving. I tried and tested a few recipes over the years and shared them here. And it makes me so happy when I go back to one of those recipes to recreate it. I have no idea if anybody else follows these recipes here but for me it's a great collection of things I love to make.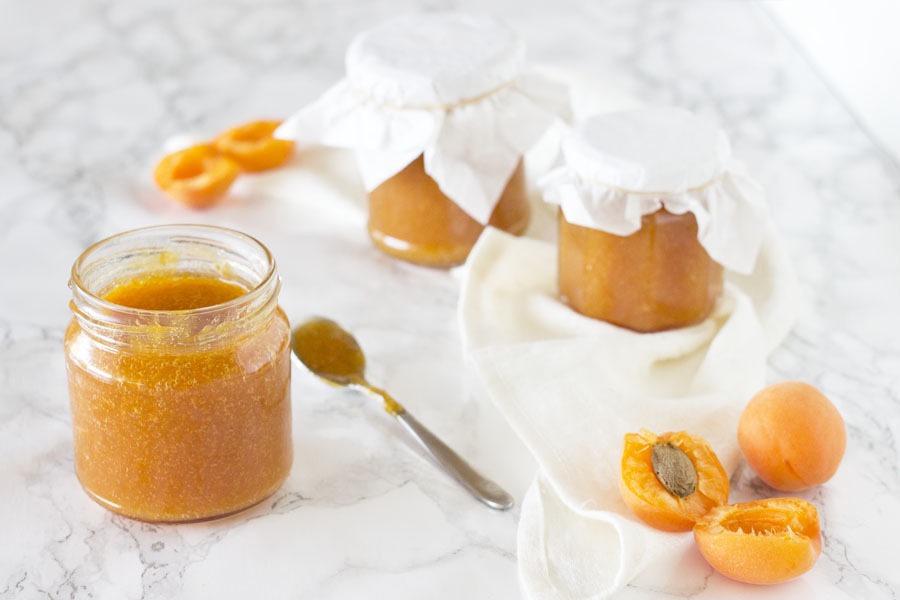 The same goes for this apricot jam recipe. I had now this basket of really ripe fruits and I just whipped this up in one afternoon.
The next day I use the cooled apricot fruit spread to season my breakfast bowl – together with some fresh fruit, yoghurt and musli. It's really delicious!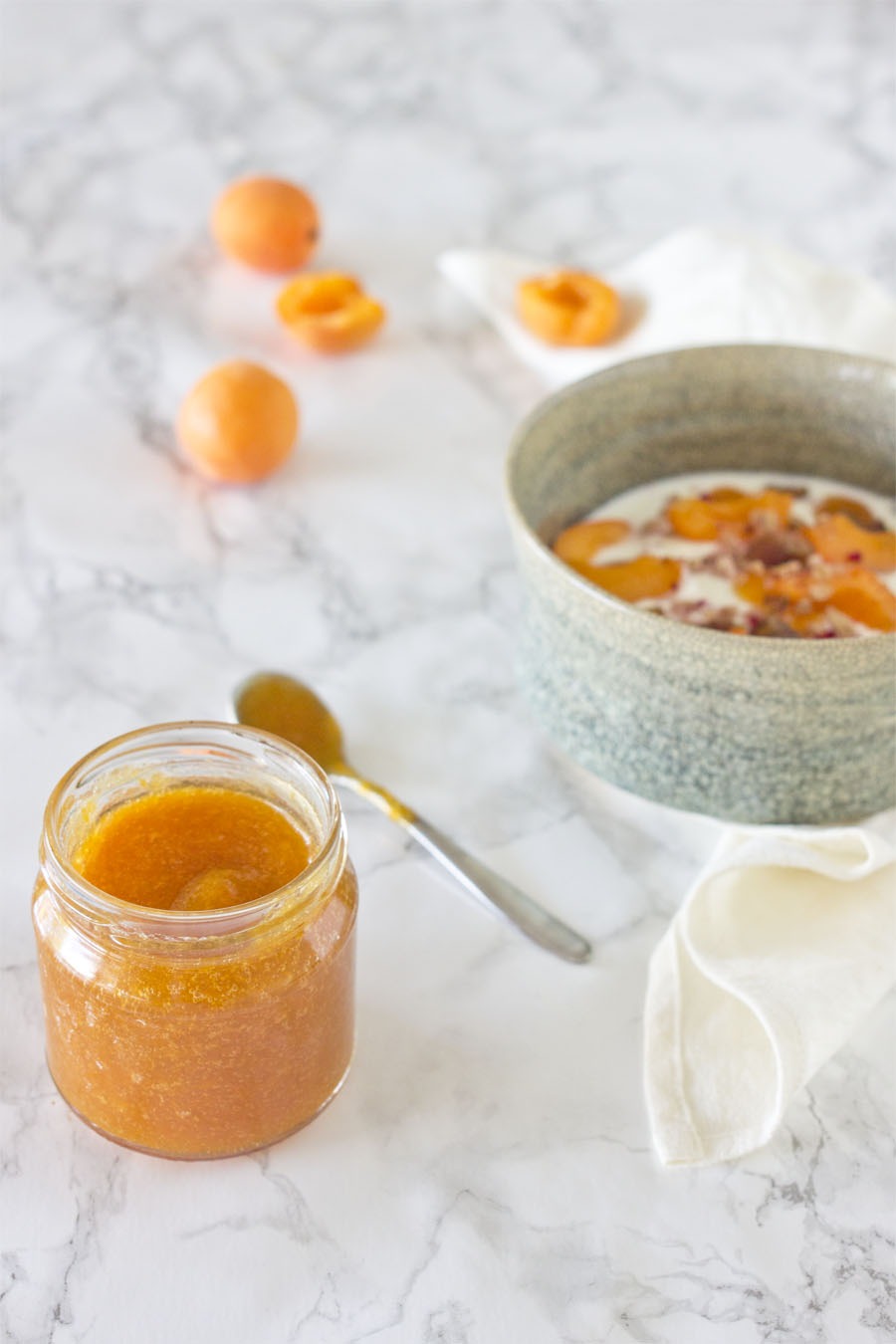 Now I always have a big bucket of yoghurt at home – which I can just mix with fresh jam and have a great breakfast or snack.
In kindergarden I also had a friend who used the scrapped out jam jars to make a milkshake: just pour some milk in, shake well and drink it. Sounds weird? I thought so too but once I tried it… I'm looking forward to emptying a jam jar ever since. Try it yourself!
Now. Carry on!